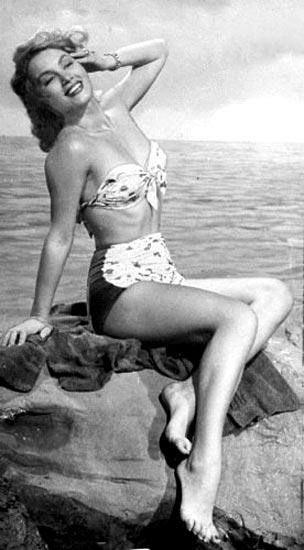 Actress Linda Christian, the first woman to play the 'Bond girl,' has died at the age of 87.

Born as Blanca Rose Welter, Christian left her native Mexico in 1923 in pursuit of an acting career in the US.

She died fighting a long battle with colon cancer, NBC reported.

The actress belonged to a prominent family and followed her oil-tycoon father around the world. Christian, who was able to speak seven different languages, had won many beauty contests before she became famous in Hollywood as the 'anatomic bomb' because of her curves.

Christian played the first love interest of the 007 secret agent, in the first Bond film ever, an adaptation of the first book, Casino Royale in 1954. Her co-star Barry Nelson,

was the only American to portray Bond.

It was her marriage to Hollywood's A-lister Tyrone Power in 1949 that helped her in launching a career.

Christian is survived by her two daughters Romina Power and Taryn Power and eight grandchildren.
© Copyright 2023 PTI. All rights reserved. Republication or redistribution of PTI content, including by framing or similar means, is expressly prohibited without the prior written consent.