'Good actors are supposed to be guys who wear kurta-pajama and look soft and nice.'
'People like me are not in that category.'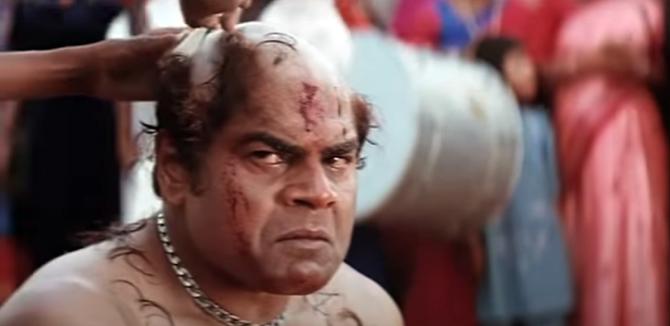 Years before Salman Khan made being muscular fashionable in Bollywood, it wasn't easy being a 'tough guy' in the film industry.
Sharat Saxena learnt it the hard way, when he decided to become an actor and came to Mumbai with a dream in 1971.
Bollywood gave him the toughest fight of his life, but he has survived it for an incredible 50 years.
In the second of a multi-part interview, the actor, who was seen recently in Sherni, tells Ronjita Kulkarni/Rediff.com, "Every hero wants to beat up a tough guy!"
Would you say your recent roles have been better?
That's because I don't take on small and bad roles anymore.
Either the money or the role has to be good and most of the time, both have to be good. Only then do I take it up because I consider myself an asset to a film.
I leave my impact on that role.
Take Ghulam or Sherni or Bajrangi Bhaijaan. Nobody could have done the role the way I did.
There was a comedy film called Phir Hera Pheri, in which I played a character called Totla Don.
There are about a hundred memes on Totla Don. People love that character.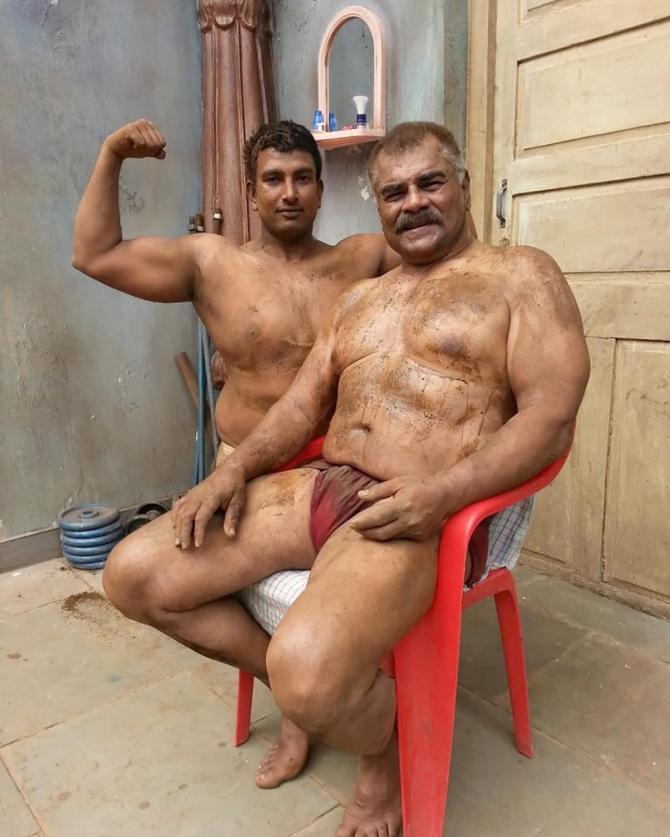 Did you ever feel like quitting?
Yes, yes. Then I would start revising my mathematics (laughs).
But suddenly, somebody will knock on my door and give me a role. This must have happened three or four times.
Every time I would decide to give up the film industry, I would get a small role. And I would continue.
The last time I decided not to work in the industry, I got a call from Kamal Haasan's office and they offered me a villain's role in a Tamil film called Gunaa.
From Gunaa, I got Mannan and then another Telugu film... I worked down south for six years.
One day, out of the blue, I got a call from Mahesh Bhatt's office for Ghulam. Aamir Khan had suggested my name.
What happened was, about 10 actors had auditioned for the character Ronnie's role.
Even though Aamir had suggested my name, they did not contact me because somebody had told them that I had shifted to Chennai. That person was Raza Murad.
He had spread this rumour that I did not live in Bombay anymore. That's why they did not contact me.
Anyway, the film did not take off and went into cold storage.
Two years later, they wanted to make the film again.
At that time, I was doing a film called Duplicate.
Duplicate was directed by Mahesh Bhatt, so he knew that I was in Bombay.
That's when they called me.
I remember I went to Aamir's house, where he was there along with Mahesh and Mukesh Bhatt and Shekhar Kapur, and they narrated the role to me.
Anjum Rajabali, who was the writer, would come to me every day for the first 10 days to see how I was doing it.
After 10 days, he saw the rushes and then told me, 'Sir, while writing a script, I normally have an image in mind. But you have erased that image and put yourself there.'
I said, 'Thank you for saying that to me. You made my day.'
That's how I did Ghulam.
Aamir had seen a film which I had done earlier, called Boxer. So he felt I was the right candidate for the role.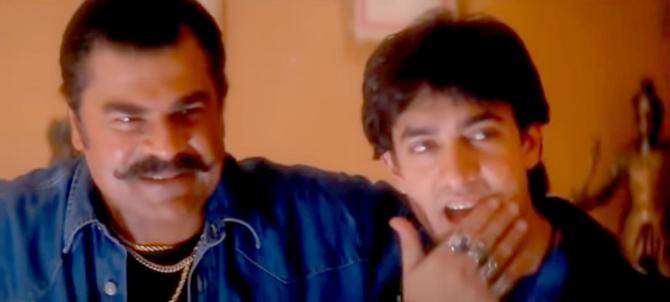 Your character Ronnie in Ghulam became very popular.
Yes, it was a very popular film and people liked my work in it.
I was nominated for the role by Indian Express, Filmfare... but I did not get any award.
Did Ghulam help your career?
No, it did not.
Gulshan Kumar had just been brutally killed and the film industry went into a shutdown mode.
The industry stopped announcing and making films and this phase continued for almost four years.
By then, everybody had forgotten about Ghulam.
The only decent role that I got after that was Aaghaaz.
I got sick and tired of doing action sequences, and started working in the south.
I did a lot of movies in Tamil, Telugu and Malayalam.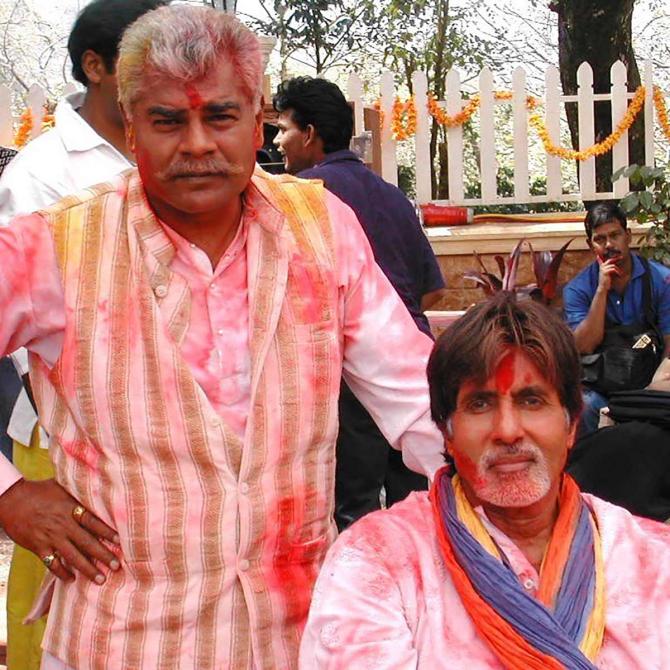 What kind of roles were you getting there?
I was getting villain's roles there as well.
For some reason, they preferred to beat up a guy from North India rather than the local guys (laughs).
Every hero wants to beat up a tough guy!
I have spent 50 years in this line and it has been mainly a story of survival. And that is still going on.
For some reason, I don't know why, the Indian film industry is not friendly towards tough guys.
They do not promote toughness in actors.
Tough guys are not considered good actors.
Good actors are supposed to be guys who wear kurta-pajama and look soft and nice.
People like me are not in that category. I do not like this aspect of the film industry.
Please do share more anecdotes from your career.
Once I tried for a role in a film called Shikari. Naseeruddin Shah was the hero.
It was produced by F C Mehra, and directed by his son Umesh Mehra.
Umesh and I had done a lot of films together, so I told him that I would like to do this role.
He said, 99 percent, you will do it.
So I made sketches of my character. I said, I'll shave off my head.
But when the movie started, Amrish Puri was cast instead of me.
I went to Umesh's office and I asked him why he did not cast me.
He told me, 'The problem is that if I take you in the film, I will have to give you an extra scene in which I establish you as the villain. But with Amrish Puri, I don't have to do that. The moment he walks on screen, people know he's the villain of the film.'
So I told him, why is it that you want a villain in a can? You open a can and pour out a villain.
I never did a film with him after that.