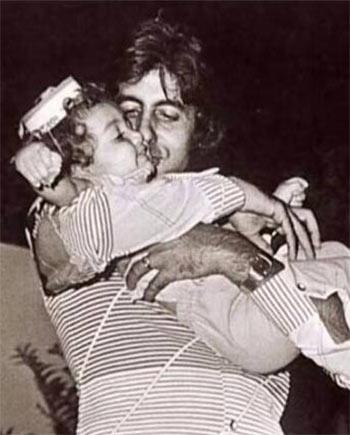 As the world celebrates Father's Day on Sunday, we look back at some sweet memories Bollywood celebrities with their fathers.
If mothers are indispensable and unconditional in their warmth, dads are invincible heroes.
No matter how big or bright these stars become, the sentiment doesn't change. Bollywood is quite expressive in their affection for their family.
In the run-up to Father's Day, we look at some of the biggest stars cozying up to their daddies as kids.
Anushka Sharma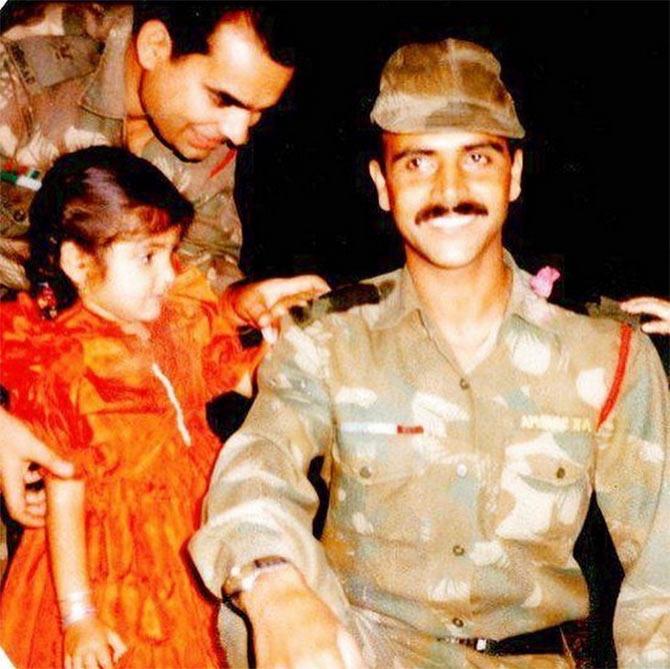 Image: Anushka Sharma/ Instagram
Anushka Sharma is super proud of her armyman father, Col Ajay Kumar Sharma.
The NH10 star owes her confident attitude to him and insists she can speak to him about anything under the sun.


Abhishek Bachchan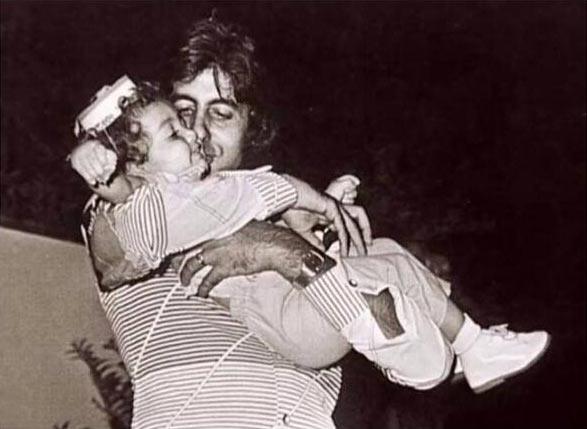 Image: Amitabh Bachchan/ Facebook
His dad is one of the most beloved people on the planet and hero to millions. Except Abhishek Bachchan, regardless of all the persistent comparisons, knows only too well he's the one his superstar Paa, Amitabh Bachchan, dotes on.
Interestingly, the actor played daddy to Big B in R Balki's melodrama Paa in 2009.


Twinkle Khanna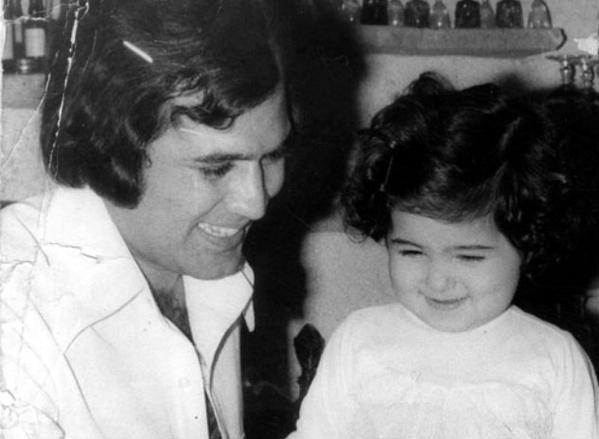 Image: Twinkle Khanna/ Twitter
The actress-turned-entrepreneur and columnist is garnering a lot of praise for her humorous write-ups. But she's all mush when it comes to her legendary daddy, Rajesh Khanna.
Here's an awww picture of the two.


Sonam Kapoor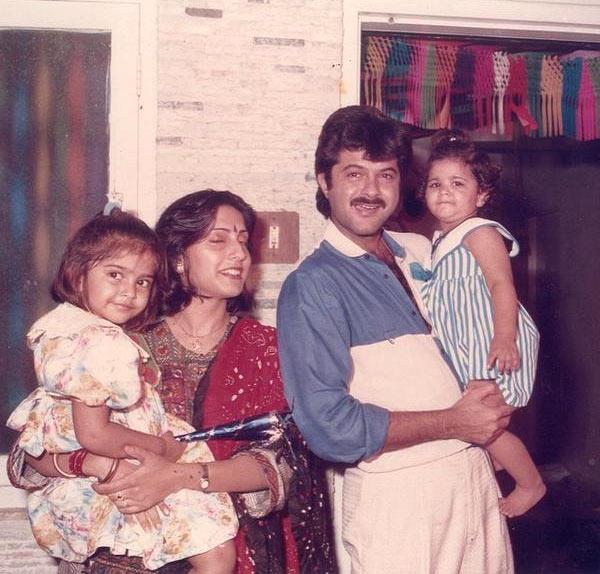 Image: Sonam Kapoor/ Twitter
Sonam Kapoor cannot rave enough about the 'coolest dad ever.' And having witnessed how much Anil Kapoor indulges her on Koffee With Karan, we can only agree.
The proud father is nothing but praise for his daughters, Sonam and Rhea, and their contribution in home productions like Aisha and Khoobsurat.


Sonakshi Sinha
Image: Sonakshi Sinha/ Twitter
From accompanying her father Shatrughan Sinha to award functions when she was a little tot to delivering lines in front of the camera in a manner that would make him proud, Sonakshi is every bit of a Shotgun Jr.


Tiger Shroff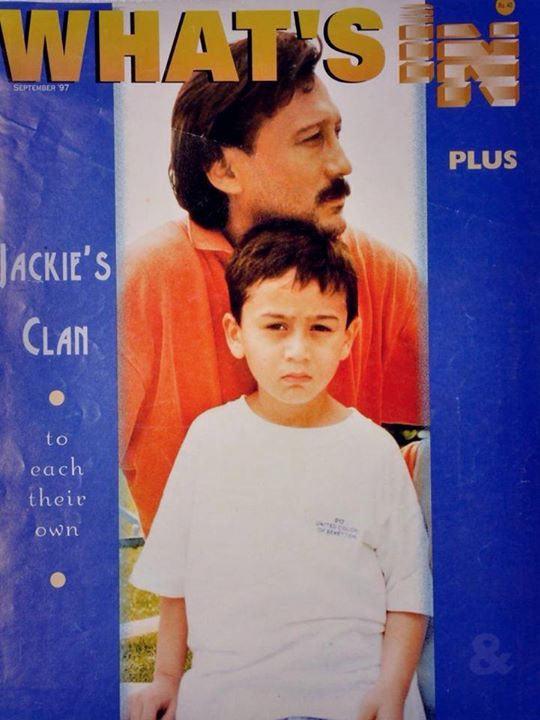 Image: Tiger Shroff/ Facebook
'Every son's first hero is his father,' says Tiger Shroff about his star dad Jackie who made his debut last year in Heropanti.
And that smug expression on the cub asserts, he means it too.


Ranbir Kapoor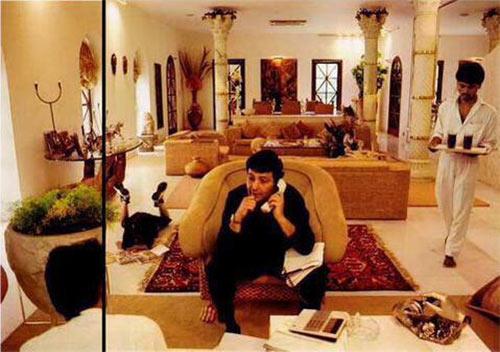 Image: Rishi Kapoor/ Twitter
Ranbir Kapoor may not share a pally chemistry with his outspoken father, Rishi but there's no shortage of affection. Only recently RK Sr gave us an insight of their fun relationship by posting this picture on Twitter.
'What is unique in this picture?In my living room, on the left side on the floor,is a young Ranbir reading comics.'


Parineeti Chopra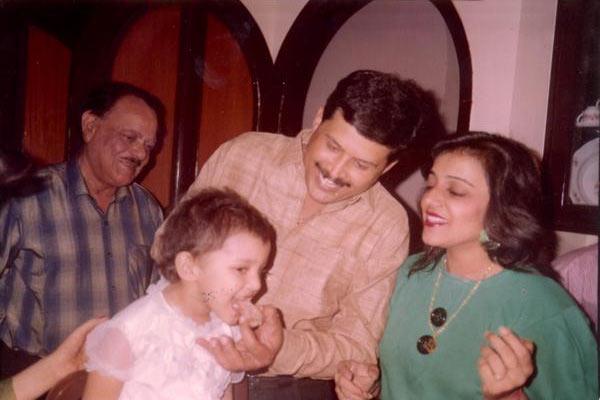 Image: Parineeti Chopra/ Twitter
If cousin Priyanka has 'Daddy's Lil Girl' inked on her wrist, Parineeti regales in playing a doe-eyed princess to father Pawan Chopra. Look how happy she is to be fed a piece of birthday cake by her dear daddy.


Arjun Kapoor
Image: Arjun Kapoor/ Facebook
And that's a healthy-looking Arjun Kapoor hard at work on the sets of his dad Boney Kapoor's production, Shakti: The Power with Shah Rukh Khan, who did an extended cameo in the gory flick.
A teenaged Arjun assisted director Krishna Vamsi on the film.