'After the shoot, I was like, "Yeh maine kiya hai?"'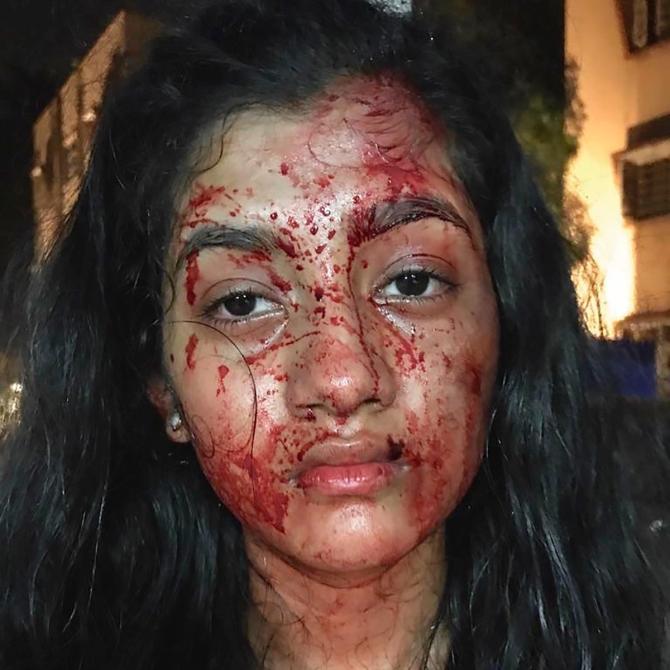 The innocence that is personified in Dhriti's character in The Family Man 2 echoes in Ashlesha Thakur, the 17-year-old actress who plays her.
"This is the first time I'm speaking to a journalist in a solo interview!" she exclaims over the phone.
Yet, the teenager handles the questions like a pro, spicing up her answers with interesting anecdotes.
Ashlesha, who was only 14 when she starred in the first season of The Family Man, has been doing commercials since the age of eight. She has done over 50 ads now.
She is thrilled with the response from the smash hit Web series, but tells Ronjita Kulkarni/Rediff.com, "I relate to Dhriti to some extent. But she is very smart. I'm not like that."
How did your family and friends react to the second season?
So many people are messaging me, congratulating me. This is the first time I am getting so much love and appreciation for my work.
It's very, very, overwhelming.
My whole family was like, 'What have you done? This is so surprising, you are not our kid!'
You were a part of a gruesome murder scene. Take us through that.
You know, I was just running away from that particular scene.
I did not want to shoot it.
I was like, 'kal karenge, aaj nahin.'
But they were like, 'Just go for it.'
I'm a very spontaneous actor. I'm not that brilliant of an actor who gets into the gist of the character and studies it... I cannot do that.
I wanted it to be spontaneous because I did not want to think about it a lot. I did not want to think about how to act, how to sit because that would make me very mechanical.
After the shoot, I was like, 'Yeh maine kiya hai?' Did I really do this?'
It was very mentally challenging, very exhausting.
My team took such care of me. Raj sir (Family Man co-creator Raj Nidimoru) would force feed me...
While shooting for the particular sequence, I didn't know if I'm doing a great job or doing it right. But when Manoj sir (Manoj Bajpayee) and Raj sir and all the creators started appreciating me, I realised I am on the right track.
You know, if they compliment me, it's a big deal because they don't flatter people.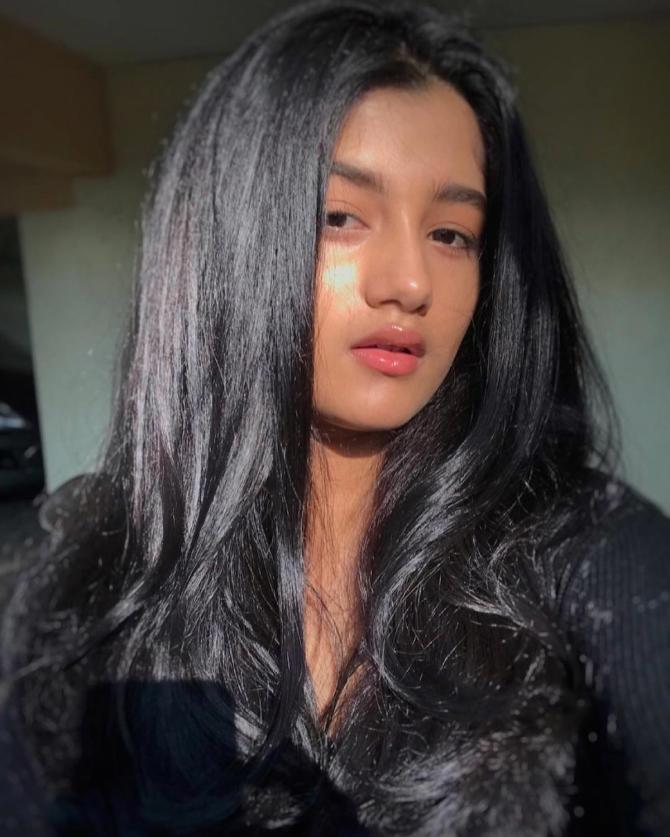 You are such a young actor. How did you feel with all that blood makeup on your face?
When they were putting the prosthetic makeup on my face, I was really scared.
Raj sir told me that this is your first action sequence, so click some pictures. So I did.
When I saw the pictures, I was like, Oh my God, I'm looking bad!
The blood was raspberry juice. I tasted some of it!
How did you bond with your onscreen family: Manoj Bajpayee, Priyamani and Vedant Sinha?
I told Priyamani that whenever I'm around you or we're shooting together, I get a mama-wala feeling from her.
We used to talk and joke a lot.
Vedant is like my brother. I have a cousin, and it's the same with him. He annoys me, bugs me a lot, but we enjoy working together.
Manoj sir is very protective.
He makes fun of me too. He used to be like, you are a heroine now, you will get so many followers...
Manoj sir makes you so comfortable around him. He never makes you feel like he has done a lot of work. Even Priyamani has worked a lot, but I am only one project old.
You know, I didn't know how to react to things and work with them. I was not expecting them to be so kind, warm and welcoming.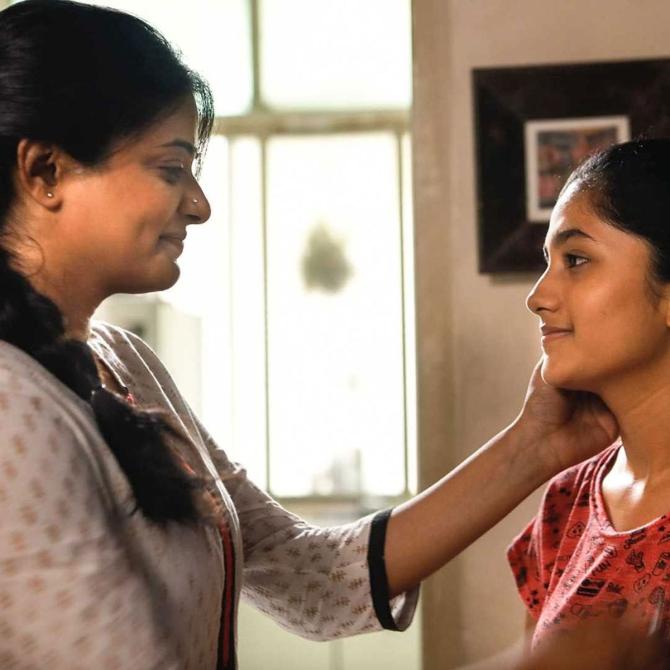 How did your bond change from season 1?
My first shot was with Vedant and Manoj sir in the car.
I was sitting at the back and Manoj sir was supposed to drive.
When he came, I was super awkward and nervous.
I was like, 'Oh my god, he's a brilliant actor, how do I talk to him? How do I introduce myself?'
But he just came and asked, 'Main kaisa dhik raha hoon?'
And I was thinking like, hey, I'm supposed to be cool, not him!
So he broke the ice and made us like comfortable around him.
I used to think that if I screw up in a scene, he would shout at me. But he is no nice!
I want to tell you something. Manoj sir cannot work nights.
During the night shifts, he used to get so cranky.
He likes to be fresh and active on set, but raat ka time, he would get a little down.
Once, we had a huge scene and I was like, if I screw up, he would shout at me.
But he was so nice to me that day.
I remember I was fumbling and he was like, 'It's okay, take your time, it happens.'
It was three o'clock in the morning and he was like, 'It's okay, hota hai.'
He was really nice that day.
In the first season, I was not that open with him.
But in the second season, I would be like eating with him, going to his vanity van, chatting for hours, watching TV...
We would do yoga together.
Now I can say that I know a little bit about Manoj sir.
What was it like working with Directors Raj and DK and Suparn Verma?
They are my favourites!
When you work with Raj sir, he lets you be yourself. He will give you space to improvise. If you do too much of it, he will pull you back.
He knows what he wants from a particular scene. He concentrates on the beat and the humour of the scene.
DK sir has a vision and he tries to catch it. He is a perfectionist because he tries to get the best out of you.
Suparn is like, 'Lines ko bhool jao, just get the mood.'
It's amazing working with them because I have observed them.
They know a lot about things, they are very aware.
I would call them the brain box!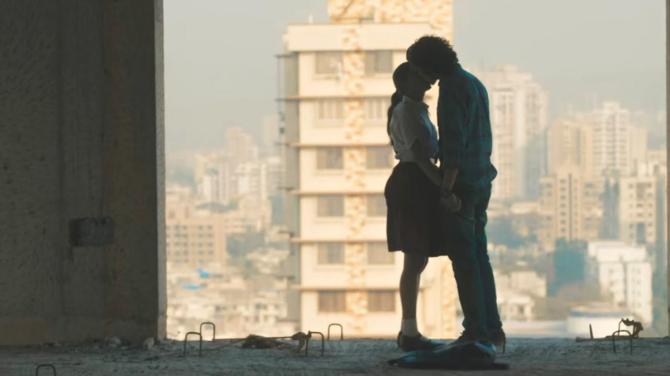 You share a sweet romance with Kalyan in the series, played by Abhay Verma.
I was super awkward shooting for those romantic bits.
I was very nervous and I thought I would take a lot of takes or screw something up (during the kissing scene).
Actually, when I got to know that Abhay Verma would be playing Kalyan, I was like, thank God, I know this guy.
We had done an ad together.
I spoke to him and discussed how we would perform, our chemistry, because it had to look real. People are very smart; they would instantly catch if we were just pretending.
I was nervous while shooting the kissing scene. I told Raj sir to please help me because I was a mess. He said, just calm down. But the scene was so technical.
Do you have a boyfriend in real life?
Oh, no, no! I studied in a girl's school.
Manoj sir used to tease me, 'Tumhara boyfriend hai, I know it, you're hiding it from me.' But I would be like, 'No, I don't have one.'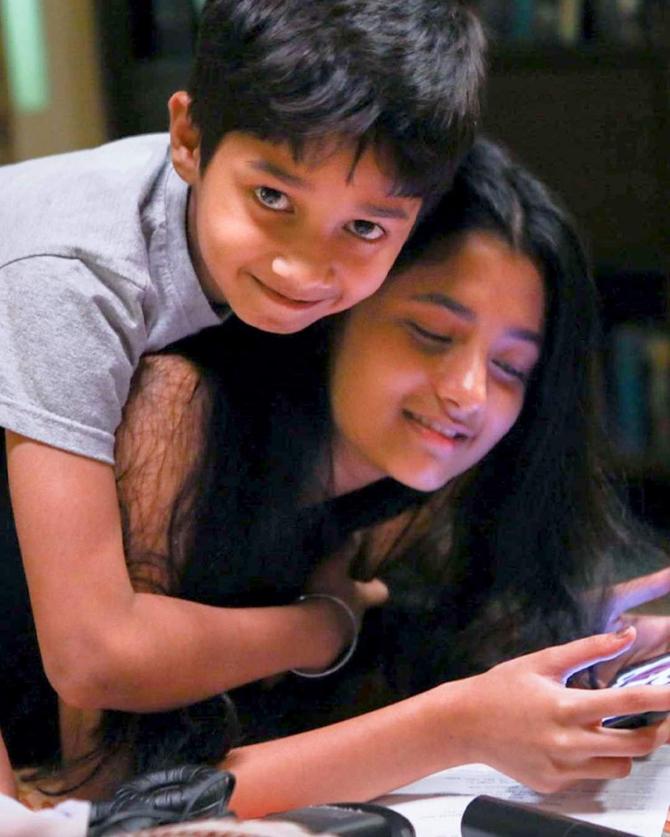 How did you get The Family Man?
I was interested in acting, but was not searching for work.
I was doing a lot of commercials then.
(Casting director) Mukesh Chhabra's team called me and said they wanted to test me for Dhriti.
The day I went for the audition, I had had an argument with my dad. Luckily, my audition scene was an argument with her father. I cracked that because I was in the same mood!
They called me for a meeting, and I met Raj sir and DK sir.
But we just spoke about food that day! Fried chicken and south Indian food!
Then they asked me do you want to ask me about the series, and then we started talking.
I was 14 years old then.
How much of Dhriti are you in real life?
I am a very, very, rebellious child. I still fight with my dad, argue with him!
I relate to Dhriti to some extent.
But she's very smart. I'm not like that.
Did you always want to be an actor?
No, never.
I wanted to do something different, but I wasn't sure what that would be.
I started doing ads when I was eight years old.
When my father first took me for auditions, I didn't really want to do it. But when I did my first ads -- it was for Bournvita and Himalaya -- I enjoyed it!
Do you see yourself in a Bollywood film someday?
Why not? I would love to work with cool people.
But I will always focus on the script and what I want to be.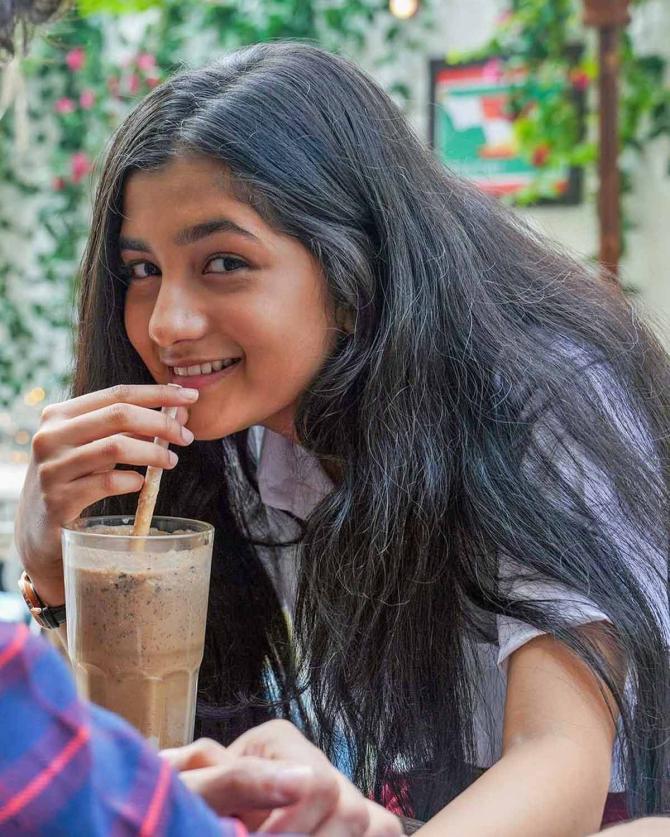 How much has life changed?
Nothing has changed in my life.
I mean, my hair has grown!
But I am getting a lot of love and appreciation from social media.
You are the youngest in your family.
Yes. My sister Ekta is 30 years old and handles an agency.
My brother Aman will be 29 and is in the stock market.
My father is a businessman, but he gave that up because of health issues. My mother is a homemaker.