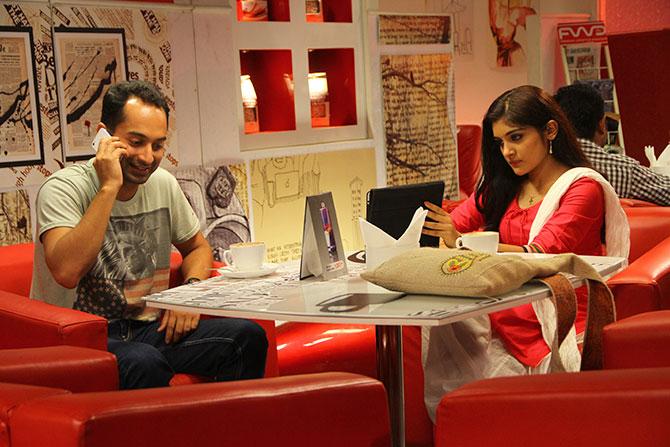 Actor Fahadh Faasil plays a sales executive in a car showroom in debutant director Santhosh Nair's Money Ratnam.
"This is a road movie that takes place on December 30 and ends in 24 hours. As the title suggests, there is cash and a diamond (ratnam) involved," says the director.
Neil John Samuel (Fahadh Faasil) is standing at a bus station after an office party.

Some unprecedented happenings take place in the next half an hour, as he waits for his bus.
"In life, you always get two ways to move ahead -- a good way and a bad way. Neil, the character I play, gets to make such a choice and how his life changes with the decisions that he makes is what the story is about," says Fahadh.
Niveda Thomas plays the female lead in the film.

Ranji Panicker and Joju George play other significant characters.
Neil D' Cunha wields the camera and Prasanth Pillai has scored the music.
Money Ratnam, The Century Films banner's 100th production, releases today, September 26.