Babumoshai Bandookbaaz actress Bidita Bag gives us a ringside view of Bollywood.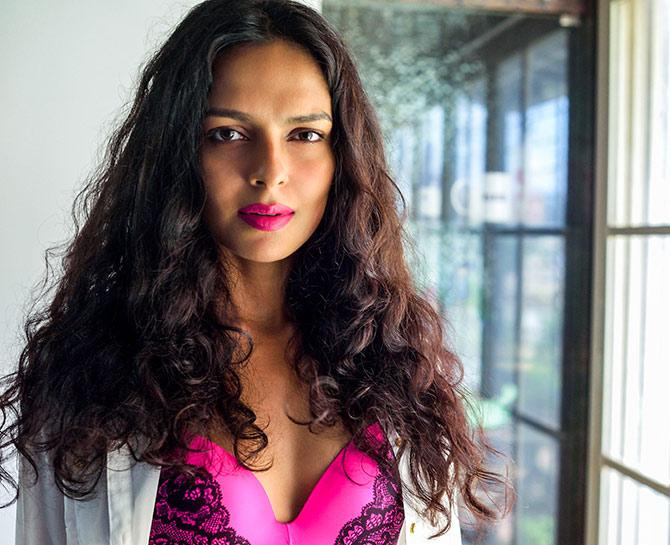 It ain't easy becoming an actress in Bollywood.
Babumoshai Bandookbaaz actress Bidita Bag struggled long and hard before she landed on her feet in show business.
As she gets ready for Babumoshai Bandookbaaz's release, she shares her experiences in the movies.
When I started out in 2011, it was very difficult to get the phone numbers of producers and directors.
When I did get them, I would have to call for months before they agreed to let me audition.
These days, it's easier as you can send a message on Facebook or Twitter.
We used to carry a portfolio that weighed three kilos.
I would travel with my haversack, which contained my lunch along with five costume changes.
I used to give five or six auditions a day and managed to get two commercials a month.
When I started doing commercials, we started carrying laptops to show our work.
Tenae Desai, who acted in the Marigold films, used to go from one audition to another on her Scooty and she would take me along.
We were 100 girls trying for the same role, but we never felt we were against each other.
We used to tell each other where the auditions were happening and were happy for the girl who got it.
Anushka Sharma introduced me to Elite model management. Both of us were shortlisted for Rab Ne Bana Di Jodi.
Those days I used to stay in Kolkata.
I would come to Mumbai for the Lakme Fashion Week and to give auditions.


'Sanjay Suri taught me something no one had ever mentioned'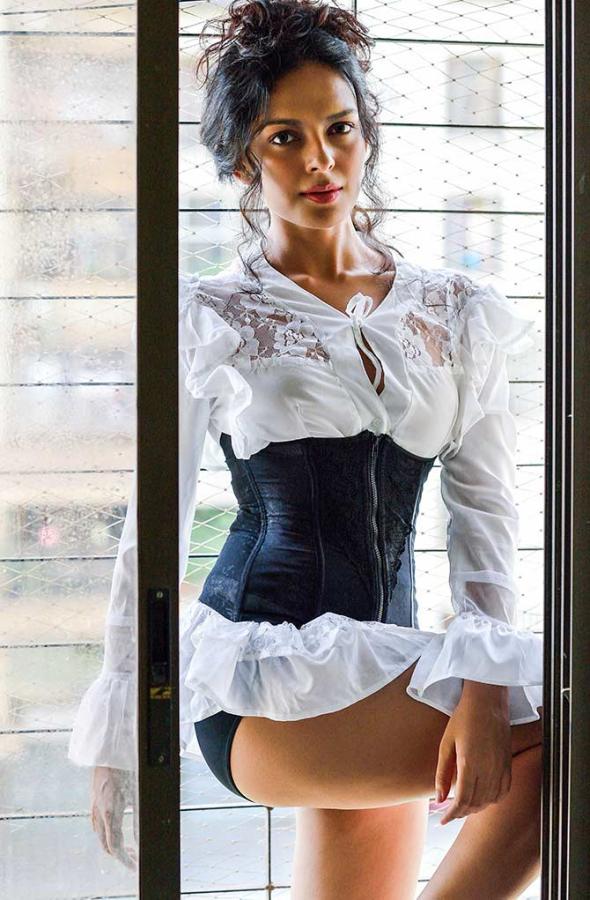 I became friends with Onir on Facebook.
Onir told me Sanjay Suri was going to act in a movie called As The River Flows and they need a girl who looked like an Assamese girl.
I said I could look like that as I was a Bengali.
I came to Mumbai and gave the audition.
After reading the script, I realised that I don't know the Assamese language.
As the Assamese and Bengali language follow the same script, I assumed I would know Assamese as well, but it was not so.
The director was impressed with my enthusiasm and honesty, so I got the role.
It took me three months to learn the language.
Sanjay Suri taught me something no one had ever mentioned.
He said that in some scenes, one doesn't have to do anything.
You must listen to what your coactor is saying or doing. That helped me in my future movies.
I was a model, walking the ramp. They had to break that and make me walk like an ordinary Assamese girl.
'I used to cry every night'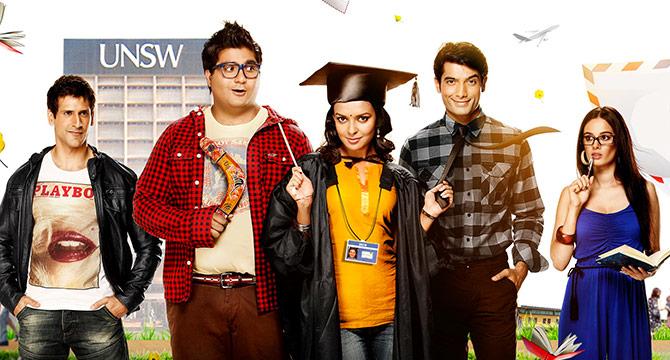 I got my first Hindi movie through Facebook.
Someone offered me a film, but I did not take it seriously as you get many such proposals on Facebook.
I told him to send me his company profile and a synopsis of the script.
He sent it in 15 minutes.
The company was called Pramod Films, which had made movies like Dream Girl, Love in Tokyo and Jugnu. I was surprised.
Pramod Chakravarty's grandson Prateek had sent me that message. I met him and was surprised to see a young man determined to relaunch his grandfather's banner.
I recommended a few actors I knew from FTII and they came on board.
We shot for over a month in Sydney -- it was my first trip abroad -- and I took my mom along.
We shot the second half of the movie in Santiniketan.
It released in 2012, but the film did not work.
Critics panned it badly.
After the film flopped, I went through a bad phase.
I was a well known model before the movie. But after its release, I did not get any modeling assignments.
I had to do be a 'hand' model -- it means that if a well known actress is supposed to be cooking (in an ad), they used to use my hands to cut the vegetables.
From a super model, I had become a 'hand' model.
I was getting offers before this film, but they all dried up.
People started avoiding me, they stopped taking my calls.
I was totally depressed.
I used to get offers to do Bengali films earlier, but even those stopped.
I began doing low budget catalogue shoots, where for every sari picture they paid me Rs 100.
On some days, I used to change into 100 saris and pose. It was back-breaking work.
I used to cry every night.
I used to feel physical pain and mental pain.
My health deteriorated.
I was admitted to hospital with a kidney problem.
I knew I had to get out of my depression or I would die or go mad.
I did a Hindi film Rabbi, which has not released yet.
I did a Kashmiri film, a social drama.
A few friends helped me.
I read self help books and started going to a gym.
I started cooking at home.
Slowly, my health started improving.
It took two years for my health to get to normal.
I survived the worst phase in my life and came out stronger.
In 2015, I started getting modeling assignments again.
I modeled for over 10 south Indian jewellery brands and became a well-known face.
I continued giving auditions and got a few commercials. My RuPay ad was very popular.
I got enough work to keep my house running.
Then I did a Bengali film, an Odia film and a Kashmiri film.
I got some campaigns and started making good money.
'Lovemaking scenes are not a problem'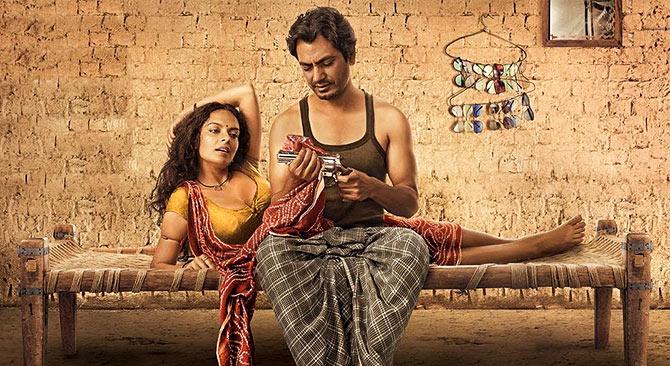 When I got the offer for Babumoshai Bandookbaaz, I was sceptical as the heroine (Chitrangda Singh) had walked out.
But after I read the script, I knew I had to do it.
Everybody is talking about the kissing scenes in this movie, but I have done kissing scenes in my very first Bengali film.
Lovemaking scenes are not a problem.
I am an actress and for me, it's just another scene.
My parents were not happy in the beginning, but they later realised that since I had chosen this profession, I have to do whatever is required to be an actor.
The 48 cuts that the censor board wanted us to make came as a blessing.
We got a lot of publicity.
Our film became the last nail in the coffin of the censor board chief.
I must thank him because before getting fired, he gave our film the ultimate promotion.
'The casting couch is there in every industry'
Now I am doing a biopic on Dayabai, a social worker in Kerala.
I am playing a gangster in a Marathi movie as well.
I have done a children's movie T for Taj Mahal.
The casting couch is there in every industry, but in Bollywood, it is more subtle.
If you want sex, you can get it by paying for it.
But our people want an emotional connect first.
They will flirt with you and tell you sob stories that their wives or girlfriends don't love them.
They will pitch for sympathy. Once they get that, they will take you to bed.
I am emotionally strong, and have always escaped.
If you don't get one role, you will get another.
If you don't get one commercial, you will get another.
Everybody in Bollywood is not looking for sex.
I am looking forward to the release of Babumoshai Bandookbaz.
I learnt so much from watching Nawazuddin Siddiqui act.
After the movie releases, I hope I get some more good movies.