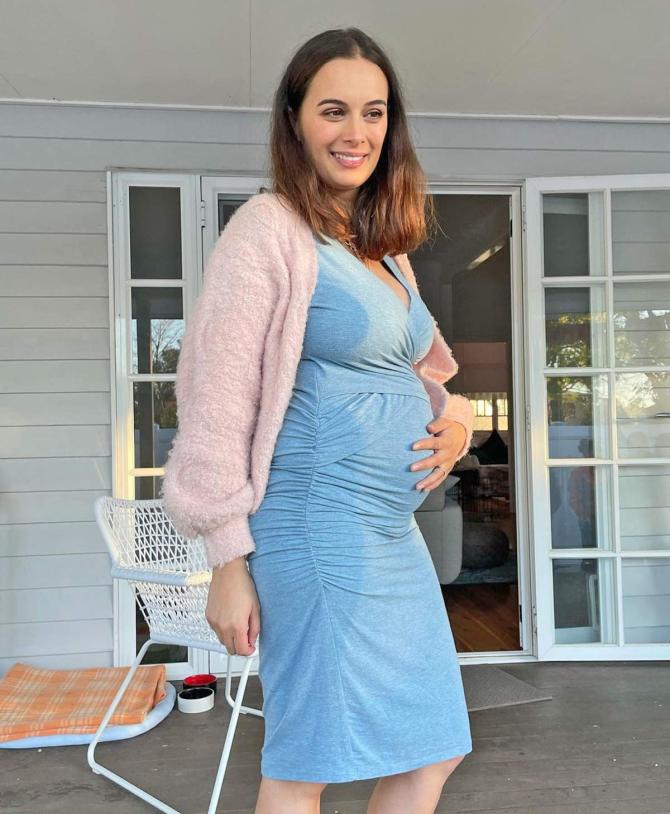 Evelyn Sharma is expecting her first child.
Evelyn made the happy announcement with a picture and a post: 'First time people are applauding a bigger belly in my photos!'
The Yeh Jawaani Hai Deewani actress wed Queensland dentist Tushaan Bhindi on May 15 in Brisbane.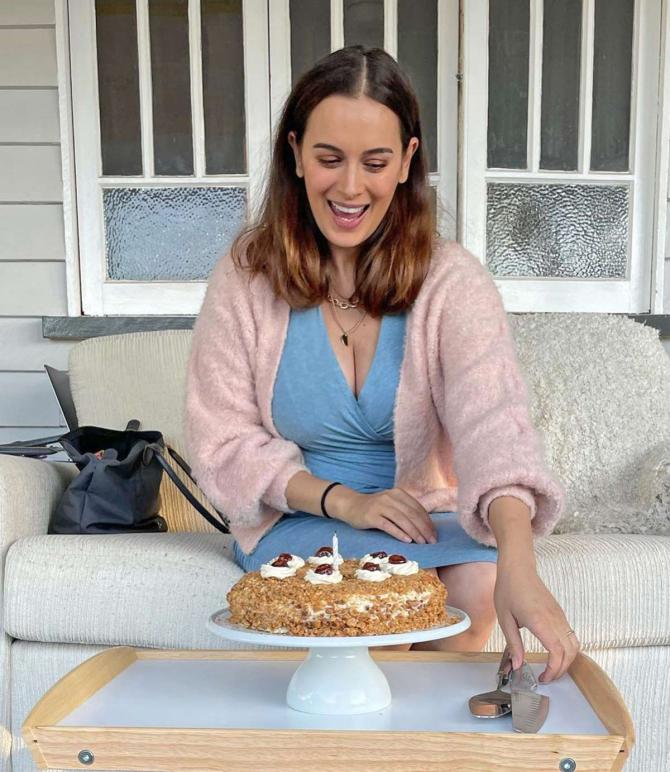 Evelyn celebrated her birthday on July 12 and posted, 'Mommy happy, baby happy also, I baked this cake for 6 hours lol and we got pretty close to my favourite German cake!'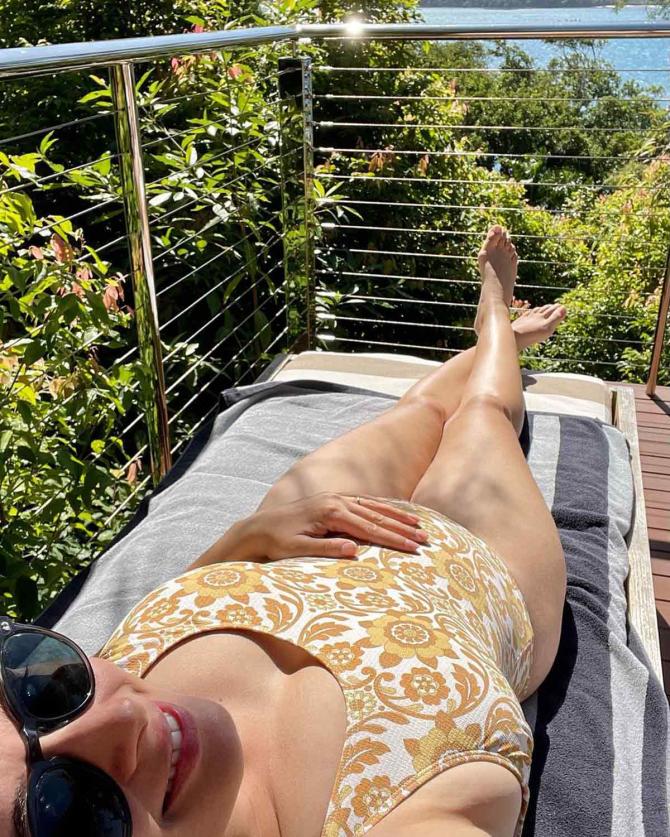 Stretching out, as she 'can't wait to hold you in my arms'.