Eva Longoria gets herself a star! And she can't get over it!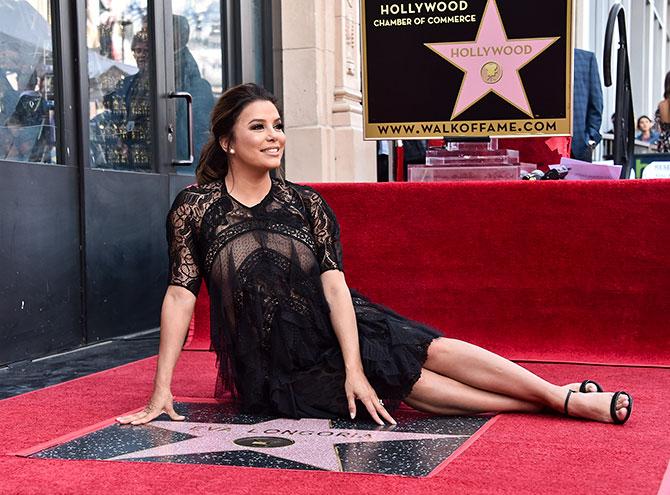 Desperate Housewives star Eva Longoria has received that ultimate badge of stardom -- a star on the Hollywood Walk of Fame -- and she believes it is 'surreal'.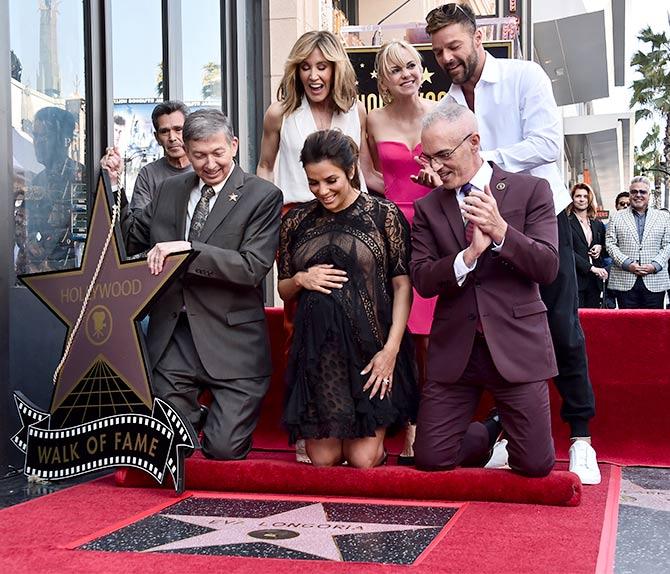 Eva -- who was in India not so long ago -- was 'overwhelmed' to be bestowed with the honour in the presence of her Desperate Housewives co-star Felicity Huffman, friends Victoria Beckham, Anna Faris and Ricky Martin.
'Oh my God, it was really surreal today,' Eva gushed. 'I meant it when I said, 20 years ago, standing almost at this spot saying, "I'm gonna have a star one day," and then, for it to happen, was really surreal.'
'And then, of course, Felicity's speech and Ricky, and Anna... It's just overwhelming. I'm overwhelmed,' Longoria, who received the 2,634th star on the Hollywood Walk of Fame, told Entertainment Today.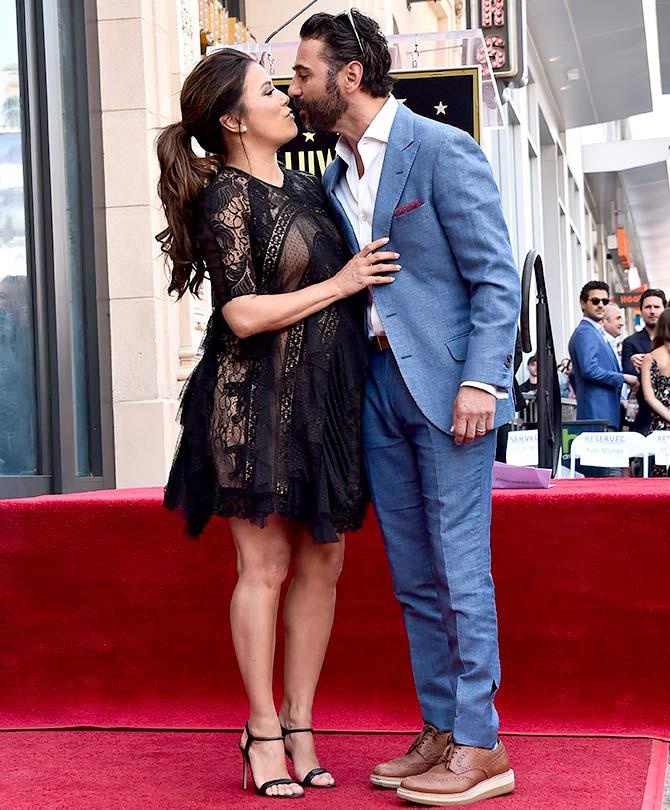 Eva, who is expecting her first child with husband Jose Antonio Baston, says the baby is her 'most important project' yet.
'Yes, the most important project's yet to come! It's been amazing and I feel really honoured and blessed that all of this is happening. I feel like, there's always something coming up that I have to do -- I have to work. But this -- 2018 -- has been really, really special.'
'I'll be taking a break after this. This is my last official work of duty and then just waiting, waiting for the baby.'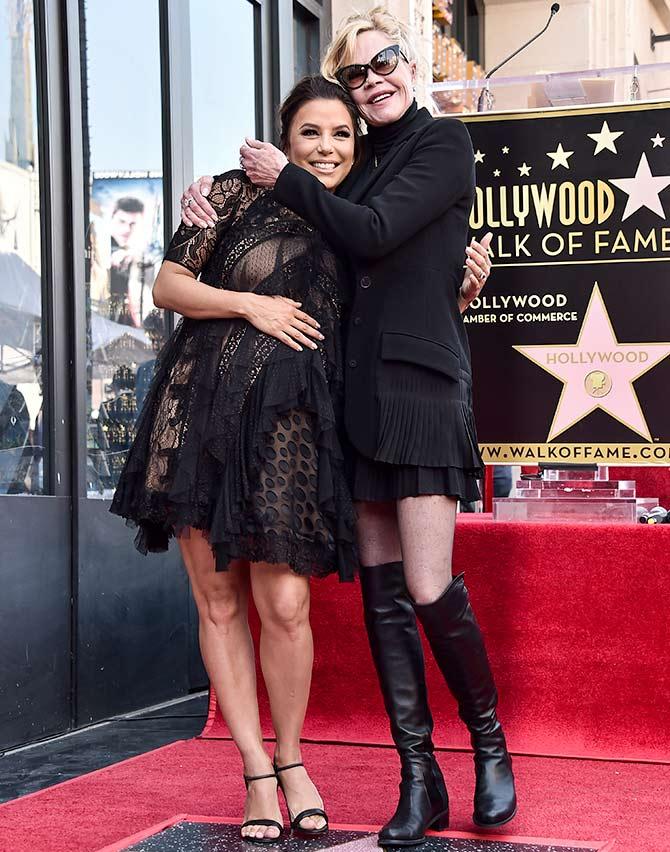 Melanie Griffith hugs Eva.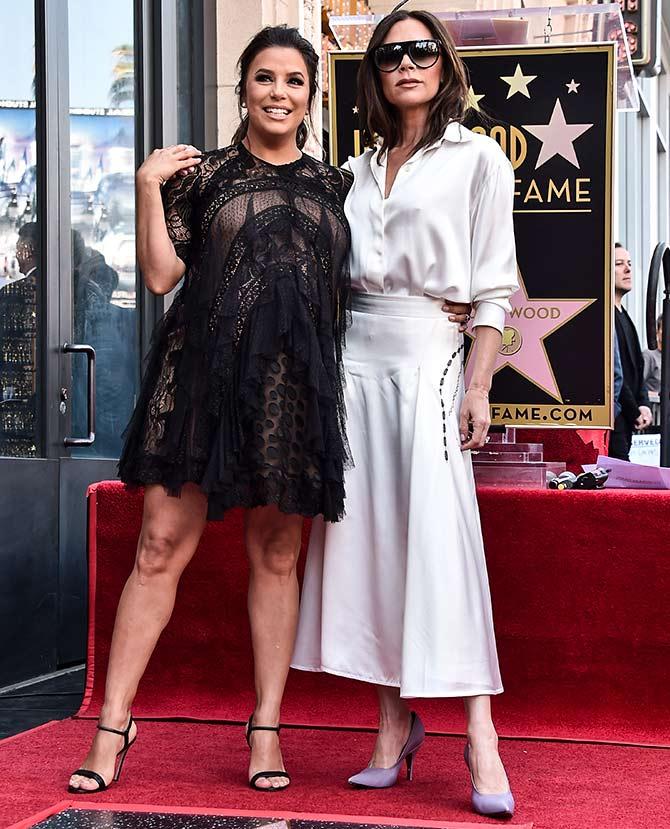 Victoria Beckham, fashionable as always, with Eva.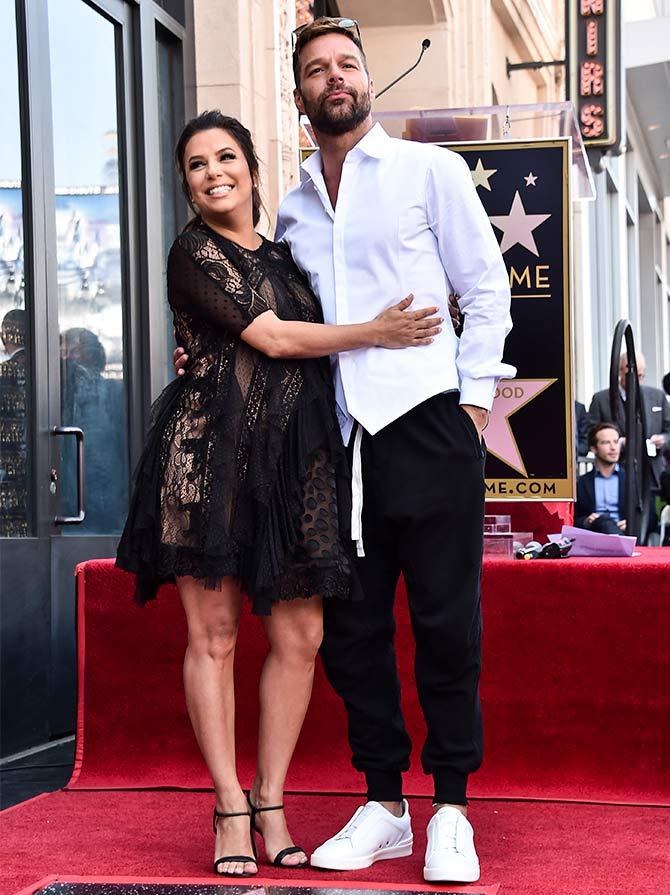 Ricky Martin -- and William H Macy, that wonderful actor who is married to Felicity Huffman -- were present to give Eva their best.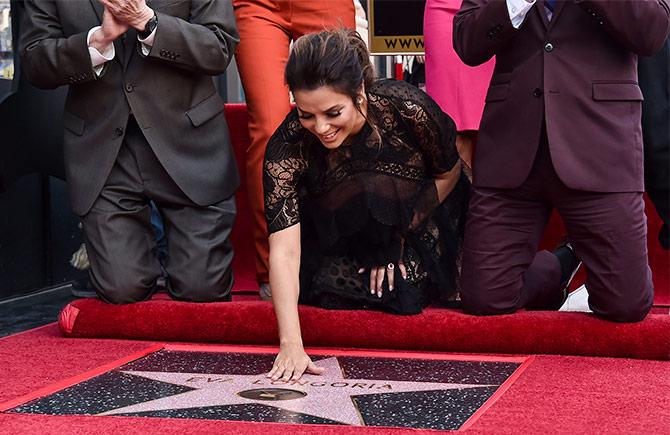 'Well, it's done! I'm officially available to be walked all over! What an honor! Thank you Hollywood Chamber of Commerce and everyone who helped make this happen!' Eva tweets.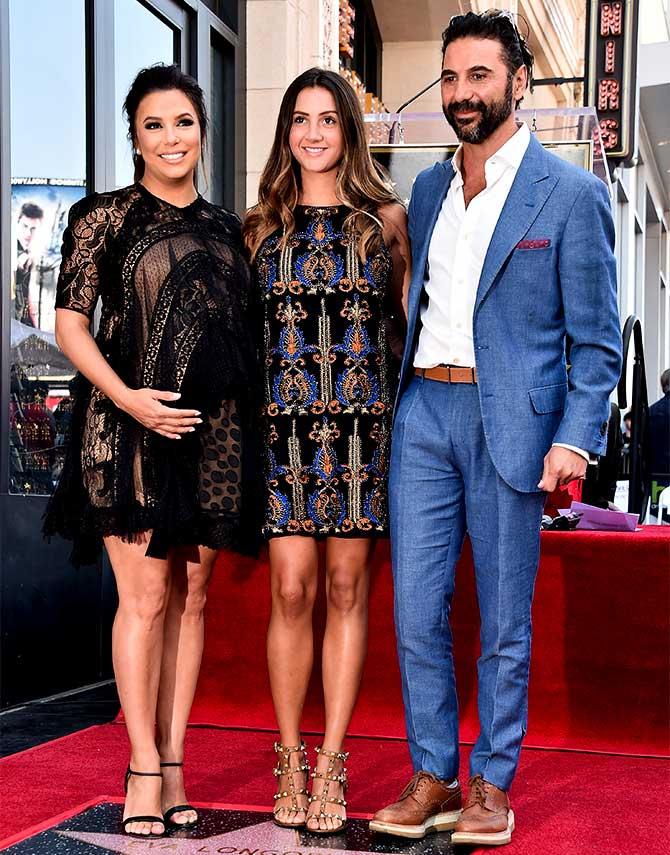 Mariana Baston, Jose Antonio Baston's daughter from his previous marriage, joins the couple.
Photographs: Alberto E Rodriguez/Getty Images