'If it's bothering you, close your eyes, block me, unfollow me.'
'Don't look at me. It's that simple.'
Photographs: Kind Courtesy Esha Gupta/Instagram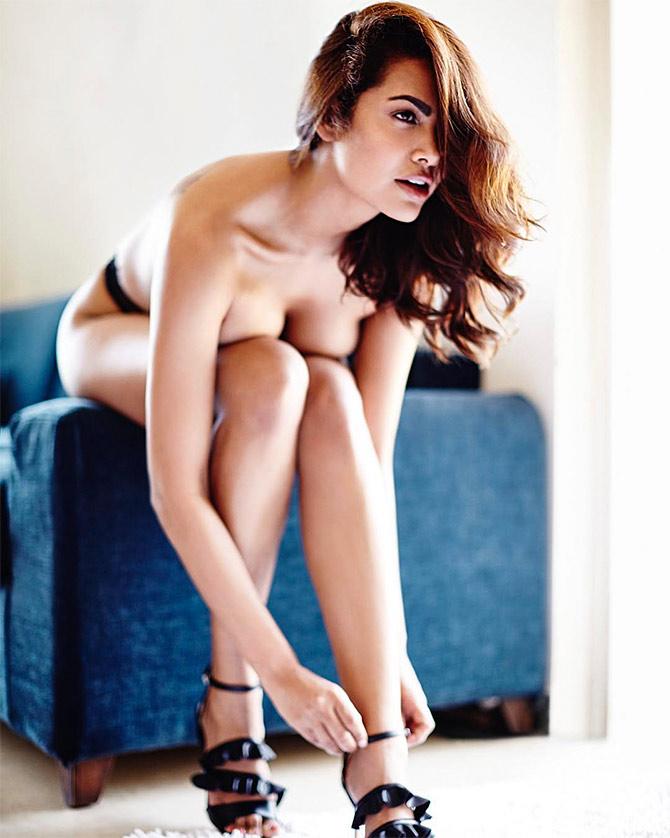 She blew our mind when she shared a video, giving us a glimpse of her latest photoshoot.
We saw her flaunt her HOT body in blacks and then in whites and set the social media on fire!
Then, she made everyone stop and stare when she walked the ramp at the Lakme Fashion Week.
So what was the idea behind the photoshoot?
"I hate when people ask me that," Esha says. "I have done photoshoots in lehengas and saris. Nobody asked me why I did that. I have done photoshoots in all kind of clothes, but people don't ask then."
"I have done a Kingfisher calendar as well," she adds.
"I have always been confident of my body. I was just like 'Hey, right now I am looking really good, guys, should we do it?'" Esha explains.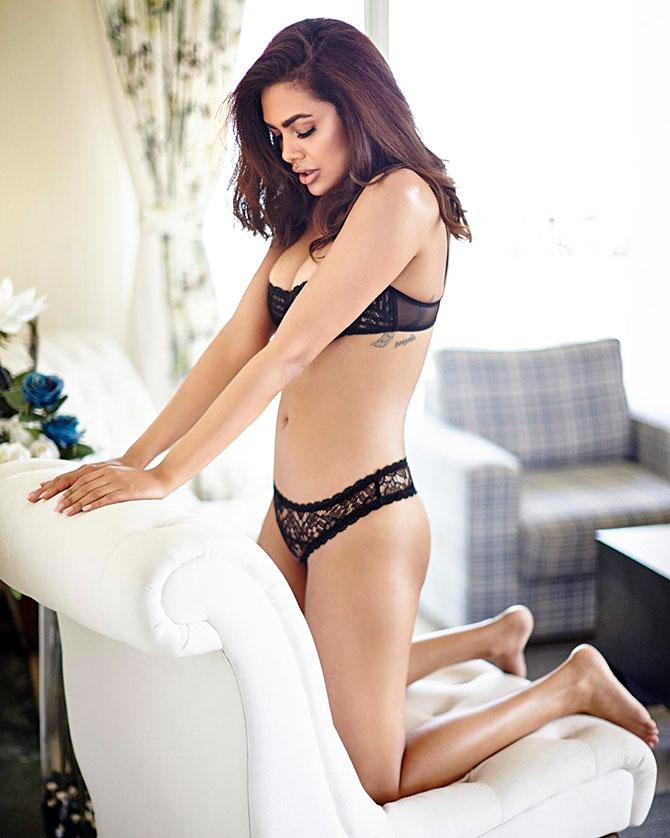 She shot with two close friends, Mohit Rai, stylist, and Arjun Mark, photographer.
"One of them is my best friend. He is a part of the group that I have -- I have four-five people who I call my Bombay family because my family is not here. So Mohit said, 'Let's just shoot.' Arjun has won two awards internationally and his photographs have been selected internationally by the exhibitions.
"So we said, let's just shoot beautiful pictures."
"There was no idea (behind the photoshoot). I have a great body and I am not ashamed of it."
Esha realises that a lot of people do not like the pictures, and she is okay with it.
Does public opinion matter to her?
"No," she says. "It really doesn't matter to me. I know people wish it affected me, but it really doesn't."
She has something to say to people who aren't a fan of her photographs: "If it's bothering you, close your eyes, block me, unfollow me. Don't look at me. It's that simple."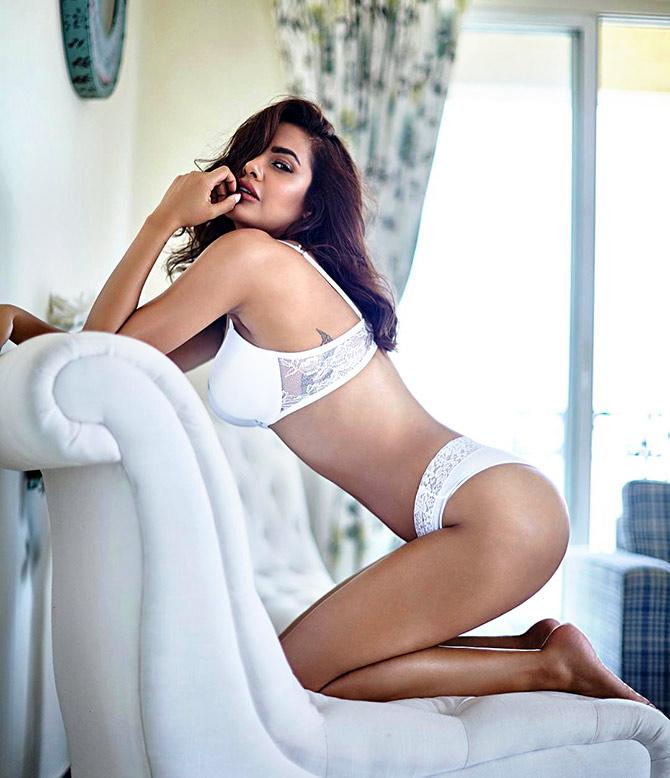 Are we as a society becoming regressive?
"You know, internationally this thing has started #FreeTheNipples. In India, people still cannot understand why #FreeTheNipples has started."
"It's not started with a concept that women want to show the nipple, but that why should what we wear be objectified by men?"
"If we want to cover ourselves, we will cover ourselves. You want to wear a bikini, wear a bikini. You want to get nanga on the beach, go naked. No one should care."
"So it's not about our society, it's generally women."
"Men are uncomfortable when a woman breast-feeds in public. Why? The child is hungry and she is in public, what else is she supposed to do?"
"So it's men that are not okay with how we talk, how we look, how we are a certain type in public, but they are allowed to do everything."
"They can go shirtless. Why? I am not okay seeing you in your tiny boxers roaming around on a beach. Cover up and I will cover up," she says.
"I am not saying my pictures show women empowerment, no. But my answer to everything is about, coming back to equality."