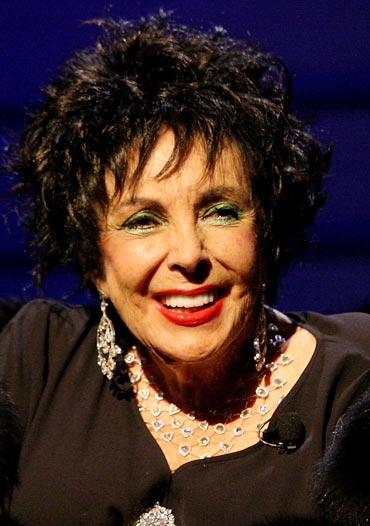 Elizabeth Taylor, the actress who became a legend with her heady mix of beauty, a jet-set lifestyle and outspoken activism, died here today following heart failure. She was 79. The three-time Oscar winner, passed away peacefully today in Cedars-Sinai Hospital in Los Angeles, surrounded by her four children, reported CNN online.
"Legendary actress, businesswoman, and fearless activist Elizabeth Taylor died peacefully today in Cedars-Sinai Hospital in Los Angeles," said the statement released by her long-time publicist Sally Morrison.
 "She was surrounded by her children- Michael Wilding, Christopher Wilding, Liza Todd, and Maria Burton," it added, noting that she is also survived by 10 grandchildren and four great-grandchildren.
Taylor had been hospitalized two months ago with congestive heart failure, a condition she'd struggled with for some years. Though she had recently suffered a number of complications, her condition had stabilized and it was hoped that she would be able to return home.
The Cleopatra star's good looks, including her famed violet eyes, earned her fans around the globe and her personal life, including eight tempestuous marriages and a head-line grabbing friendship with Michael Jackson, made her a legend. Taylor first gained stardom as a child and went on to appear in more than 50 films in a career spanning four decades.
She won Oscars for her performances in Butterfield 8 in 1960 and Who's Afraid of Virginia Woolf? in 1966 and was awarded a third one in 1993, recognising her humanitarian work. Taylor, born in the UK, debuted on the silver screen in 1942 at the age of 12 in There's One Born Every Minute, and by 1944 had become a child star with National Velvet, the story of a girl who rides her horse to victory at the Grand National disguised as a boy.

She married for the first time in 1950, aged 18, to playboy hotel chain heir Nicky Hilton. It was the first of her eight colourful marriages, including two walks down the aisle with British actor Richard Burton.

Photograph by: Jesse Grant/Getty Images