'On a scale of one to 10, my confidence level is minus 1.'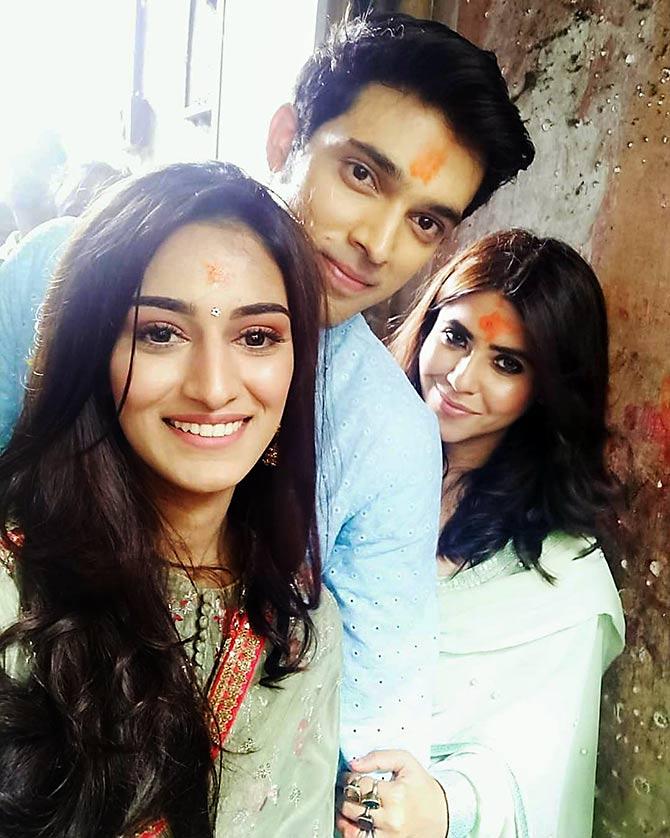 Are you a fan of Kasautii Zindagi Kay?
Ekta Kapoor brings her hit television show back, with an all-new star cast.
The reboot features Erica Fernandes as Prerna Sharma and Parth Samthaan as Anurag Basu.
The original show, starring Shweta Tiwari and Cezanne Khan, ran from 2001 to 2008.
Kasautii Zindagi Kay 2 premieres on the Star Plus channel on September 25.
"Time will tell if my plan has worked," Ekta tells Rediff.com contributor Rajul Hegde.
What prompted you to make Kasautii Zindagi Kay 2?
Kasautii is one of my better thought-out stories, with age old romance and nostalgia.
It has drama and heart at the right place.
But time will tell if my plan has worked.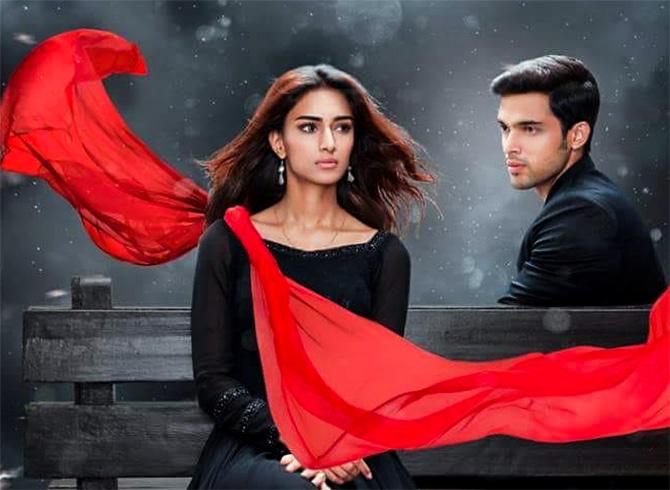 It has been a decade since the original show. Will the audience connect with it? How confident are you?
I am a bundle of nervousness.
On a scale of one to 10, my confidence level is minus 1.
Personally, I prefer non-primetime slots like my shows Bade Achhe Lagte Hain and Ye Hain Mohabbatein had and it worked for me.
There is no pressure and expectation.
You created a lot of mystery around the cast of Kasuatii Zindagi Kay 2 on social media. Did the hype work?
It can get you the initial audience, but eventually, it's your story and the characters that need to hold the audience's attention.
In my mind, the writer, the creative director and the director are the heroes.
They can make or break the show.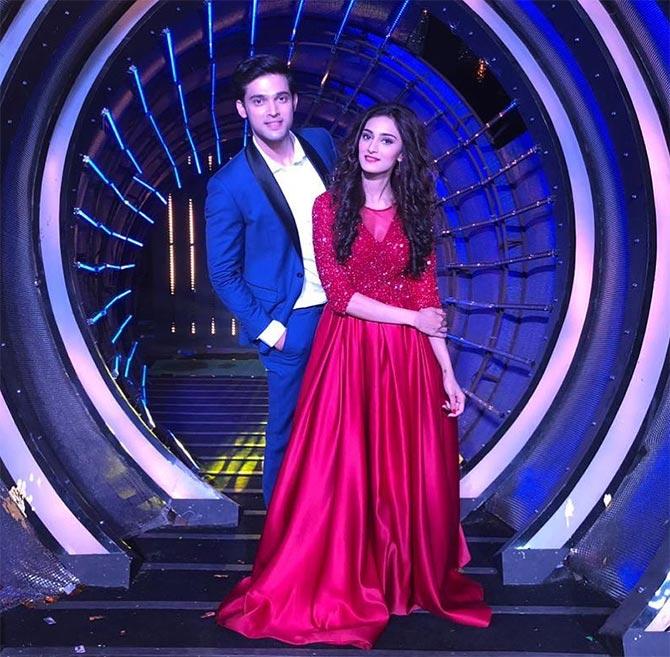 How did you narrow down on Erica and Parth?
It was maddening!
I hated it, but, at the same time, enjoyed it too.
On social media, people were making assumptions about whether a particular actor would work or not.
I went for a holiday to Kolkata with friends, two, three years ago.
I remember somebody had put up a promo of Kuch Rang Pyaar Ke Aise Bhi on Facebook.
I had really liked her and immediately made a call to someone and asked about her.
They said her name is Erica.
I wanted to cast her the day I saw her in that promo.
Incidentally, she was on my FB list.
We got in touch and decided to work together when she was free.
I asked her to wait till I got something good when her show ended, and she did.
Finally, she's here.
As for Parth, I auditioned many guys. The team had a tough time.
The character Anurag is very deep. You will not notice him in the first scene, but he will grow on you.
When Parth's name came up, the team was a bit hesitant at first, given certain incidents in the past.
But I said, he is my Anurag.
No one has eyes that speak like his.
What inspired you to name the couple Anurag and Prerna?
I named Anurag after my director friend, Anurag Basu.
Prerna was inspired by my father's close friend Prem Chopra's daughter, Prerna Chopra. She is now Sharman Joshi's wife.
I found the name Prerna very nice and it clicked at once.
Anurag means love and Prerna means inspiration.
These names fit the show perfectly.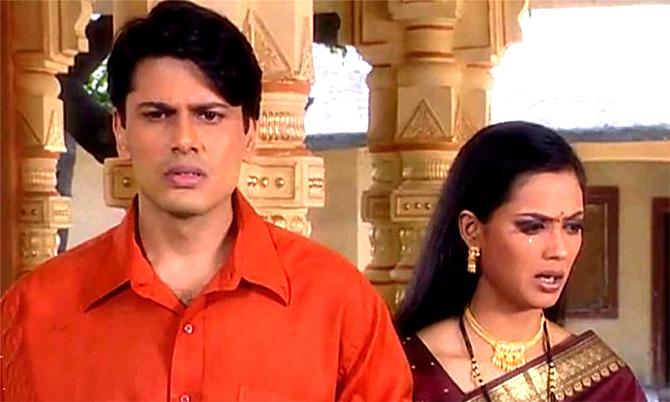 Shweta Tiwari and Cezanne Khan were the perfect choices for Prerna Sharma and Anurag Basu in the original series.
Well, I had worked with Cezanne before.
I saw Shweta for the first time in a Doordarshan show where she was standing behind.
I asked the team to get her for an audition, but they replied that she was a mother.
I asked, "Really?"
And then I said it was okay.
You changed the face of television content. What changes would you like to bring now?
The best part of TV trends is that they keep changing.
We brought in daily drama, and then seasons with Naagin.
Today, I like larger-than-life drama.
No one knows what will happen tomorrow.
What keeps you going?
The need to come back, no matter what.
My passion towards my work keeps me ticking.
I love my work.
Balaji discoveries like Kritika Kamra, Mrunal Thakur, Mouni Roy and Radhika Madan are doing films. What's your take on that?
It's amazing!
Now, I hope to see our superstars on the big screen! (Smiles)
Radhika did not even know how to walk in heels when we first brought her down from Delhi. But her walking style automatically changed when she was draped in a sari.
Look at her confidence today.