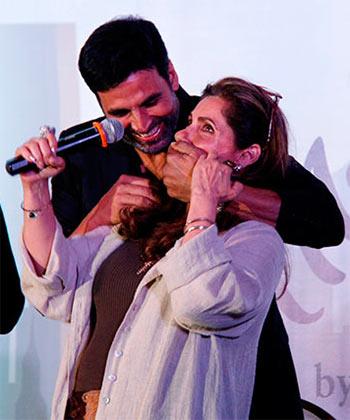 Putting an interesting spin on Bollywood's power jodis...
Just the mention of a Bollywood mother-in-law stirs up images of a growling Lalita Pawar or reproachful Bindu.

Fortunately, the reality outside big screen is far more amicable.
Like did you catch the fabulous camaraderie between Dimple Kapadia and her son-in-law Akshay Kumar at daughter Twinkle Khanna's recent book launch?

Says volumes about their comfort level.
We couldn't help but grin along as the Baby star playfully restrained Dimple from spilling some embarrassing family secrets to the gathered media.
"Akshay is more than a son to me," said the 58-year-old about her "mad" and "naughty" damaad once.

On that note, here's a listicle of celeb mom-in-laws sharing wonderful ties with their offspring's significant other.

Sharmila Tagore-Kareena Kapoor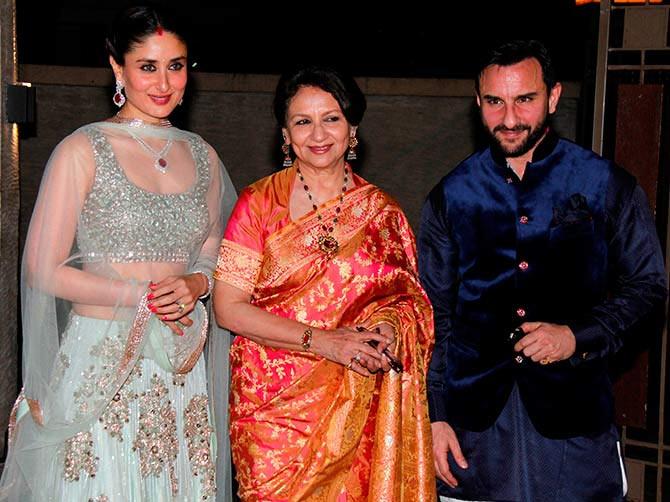 What do these two stunners share in common other than Saif Ali Khan?

Well, Sharmila Tagore and Kareena Kapoor are two of Bollywood's most successful actresses to deliver hits after marriage as well.
And the Amar Prem actress, clearly, dotes on the new Begum of Pataudi.

"She is such a beautiful girl with a pure heart. We all adore her. She has blended beautifully into the family."

That we did notice in the latter's dedicated involvement during Saif's younger sister's Soha's wedding to Kunal Kemmu.
Bebo is equally impressed by her elegant saas and rightly calls her an "inspiration."
Jaya Bachchan-Aishwarya Rai Bachchan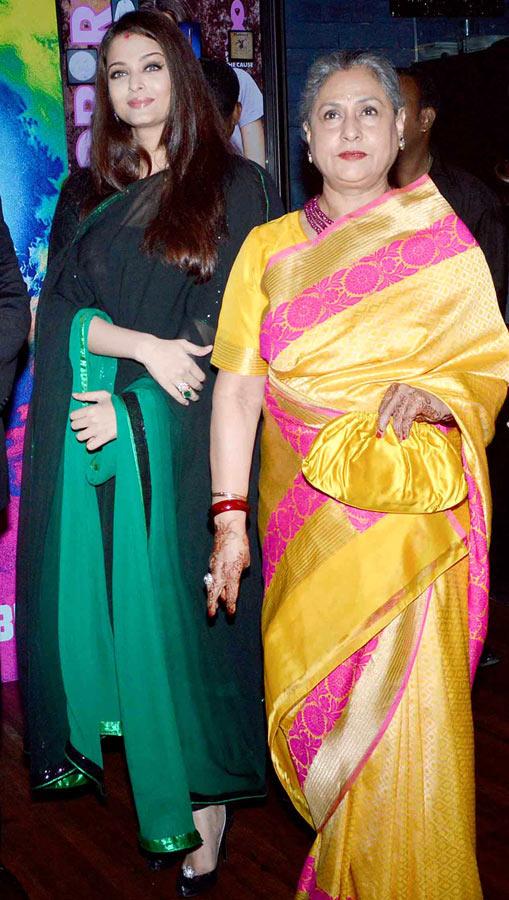 From sharing saris to reprimanding paparazzi for casually addressing her illustrious bahu on nickname basis, Jaya Bachchan is both proud and protective of Aishwarya.
The Jazbaa actress frequently gushes about her supportive Paa-in-law Amitabh Bachchan in many interviews but she's, vicious gossip notwithstanding, no less fond of hr mom-in-law.
Babita-Saif Ali Khan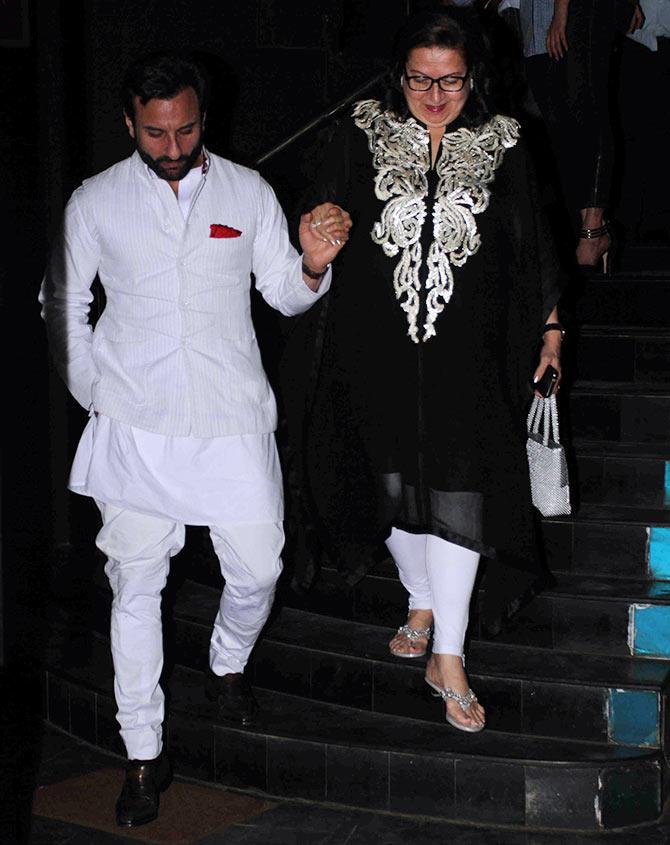 Birthdays, weddings or family get-togethers, the ever so courteous Saif Ali Khan makes it a point to be around for his wife's side of the family on every occasion.
Though they're not vocal about their affection like Sharmila and Kareena, it's easy to see he's on quite good terms with his mother-in-law Babita.
Pamela Chopra-Rani Mukerji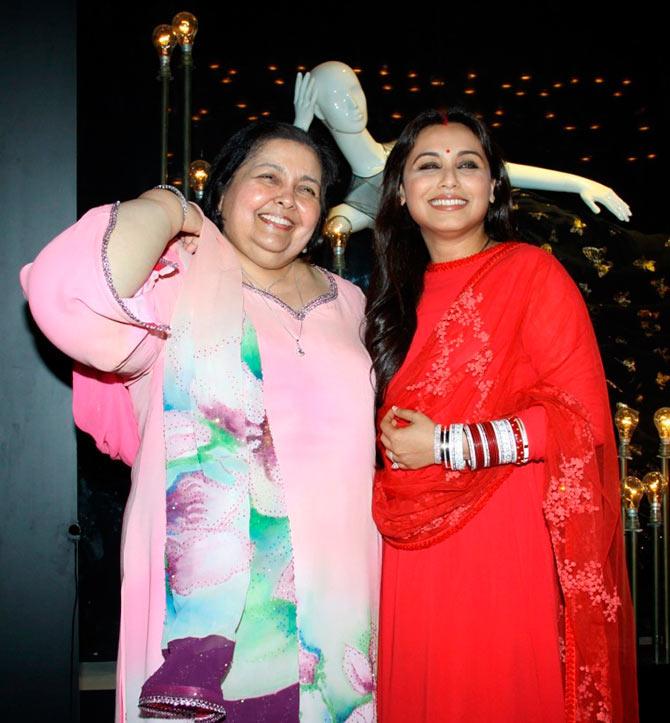 From Pam Aunty to mom-in-law, Rani Mukerji's relationship around hubby Aditya Chopra's mum, Pamela has attracted ample curiosity.
The ladies sure are all smiles in public.
Off it too, saasu maa approves of her son's choice.

"She's the perfect wife for him." "She has changed him for the better. And if he is happy, why should I not be happy?"
Honey Irani-Adhuna Akhtar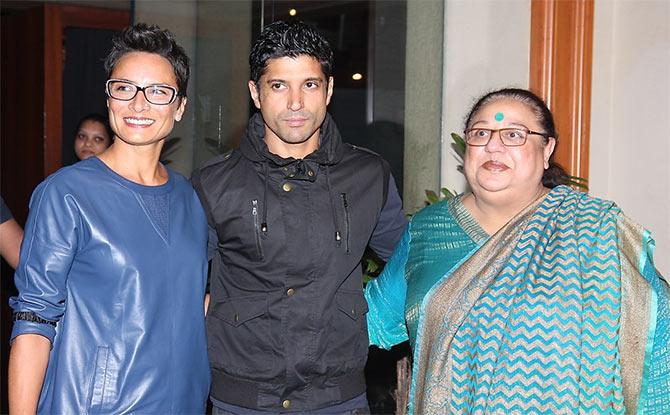 Farhan Akhtar may have starred in a movie about a rich, dysfunctional family but it certainly doesn't mirror his personal life.
His writer mum Honey Irani and hairstylist wife Adhuna share a comfortable and non-conformist rapport. In fact, the duo is on first-name basis.
In one of her interviews, Honey had only adoring words for her UK-bred bahu, "I really, really love her."


Hema Malini-Bharat Takhtiani and Vaibhav Vohra
Both of Hema Malini's daughters -- Esha and Ahana married outside showbiz.

But the Dream Girl has no reason to extend any less warmth towards her respective son-in-laws -- Bharat and Vaibhav.
"People always reminded me that I've no sons, only two daughters. But I want to tell them that now I've two sons. Both my sons-in-law are as good as my own sons," says the actress.
Tanuja-Ajay Devgn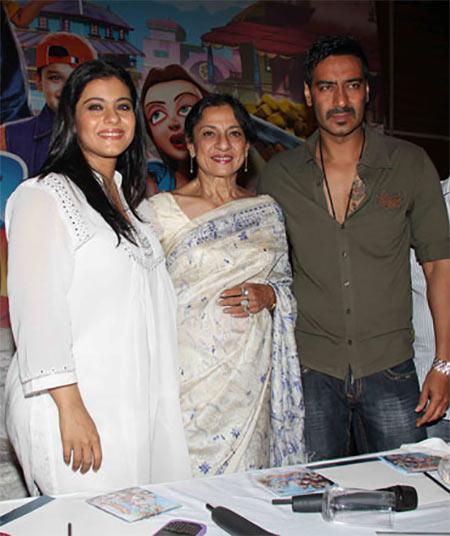 Unlike his much more socially active wife Kajol, the intensely private Ajay Devgn isn't the kind to rave about his nearness to mom-in-law Tanuja.
Even then, there's no denying her solid presence in his life, his appreciation of the same and vice versa.
The duo along with Kajol even judged a talent based reality show, Rock and Roll Family in 2008.

Mumtaz-Fardeen Khan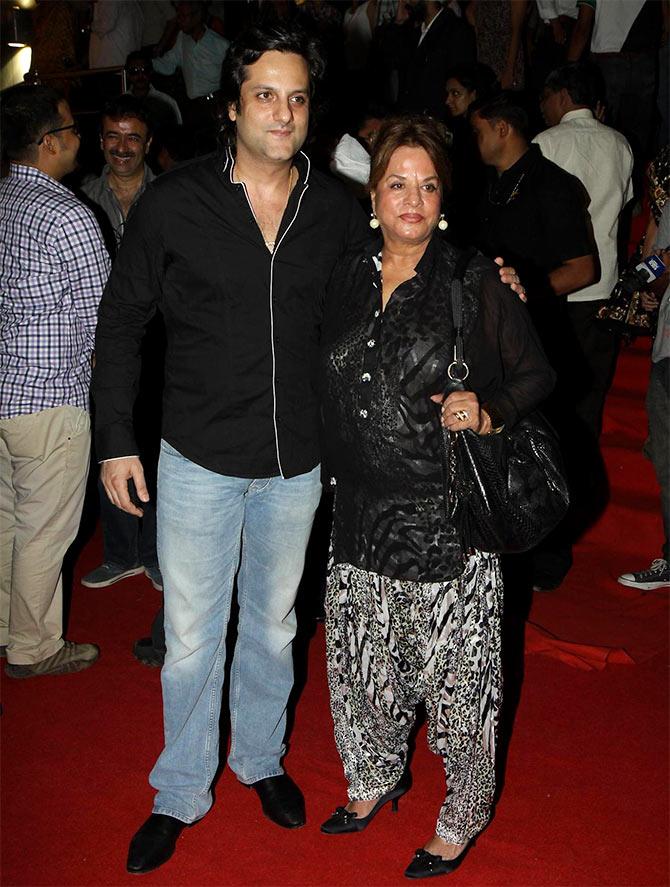 Despite the low-profile nature of their bond, Fardeen Khan, married to yesteryear star Mumtaz's daughter, Natasha enjoys a close relationship with his in-laws.

The ties have only strengthened with the birth of their daughter, Diani Isabella.
Mumtaz, who left films after marriage and is based in UK, regards him like a son and is only too happy about the pleasant development.