'I am still pinching myself.'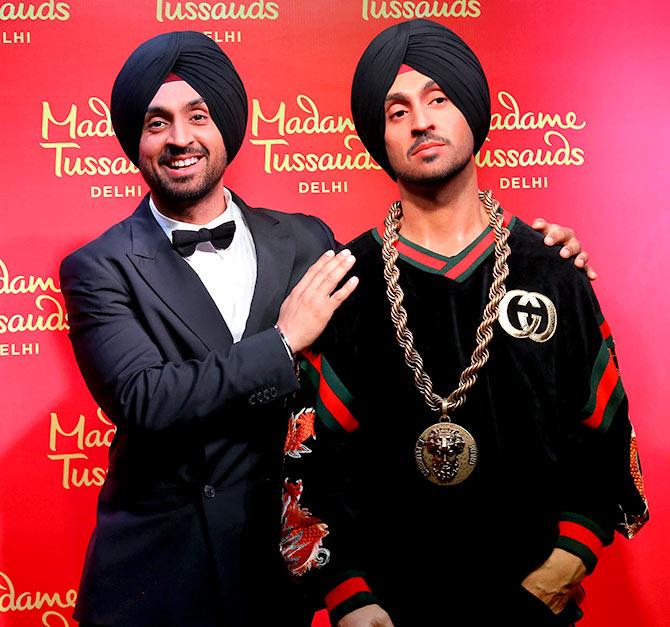 Diljit Dosanjh, the genial singer-actor, says he is the first turbaned Sikh to be honoured with a wax statue at Madame Tussauds.
Diljit could barely contain his excitement when Subhash K Jha caught up with him. He had returned from an international trip and was headed straight to Chandigarh to shoot for Karan Johar's Good News.
Says Diljit, "I am still pinching myself. When I got that call from them (Tussauds) informing me that they want to do my statue, my response was, 'Mera kyon? What have I achieved?'"
"Before me, Milkha Singhji was honored at Tussauds. But his statue did not have him in a turban, so I think I am the first turbaned Sardar to be featured at Tussauds," Diljit says.
"I am humbled for all the love of Indians I get from all over the world," he adds.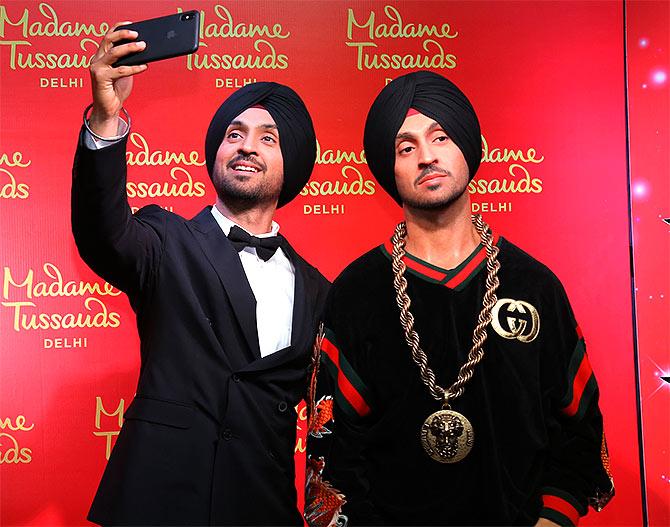 Madame Tussauds Delhi unveiled Diljit's waxwork on Thursday, March 28. Says Diljit, "The day it was to originally happen, Abhinandanji (Wing Commander Abhinandan Varthaman) was captured. That was not the right time to do a happy event."
"Since I am a turbaned Sardar," he says, discussing his movie options, "I can only play Sardar roles. Either that or producers should be willing to alter the script to accommodate my physical appearance. But I won't call this a restriction."
"It is my good fortune that I am the first Sikh to be playing lead roles in Hindi films," he adds.
The affable Sardar, who regaled us with strong understated performances in Udta Punjab and Soorma, says he had a blast shooting with Akshay Kumar in Chandigarh for the Karan Johar production Good News.
"Shooting with Akshay Paaji is like a picnic," he says.
Did Akshay play pranks on Diljit?
"No no. No such thing. I've grown up watching his films. I can't dream of doing masti with him," says Diljit. "But he makes everyone so comfortable on the sets. He is an inspiration to all of us."