'One small twitch of his eye could convey more than a thousand words.'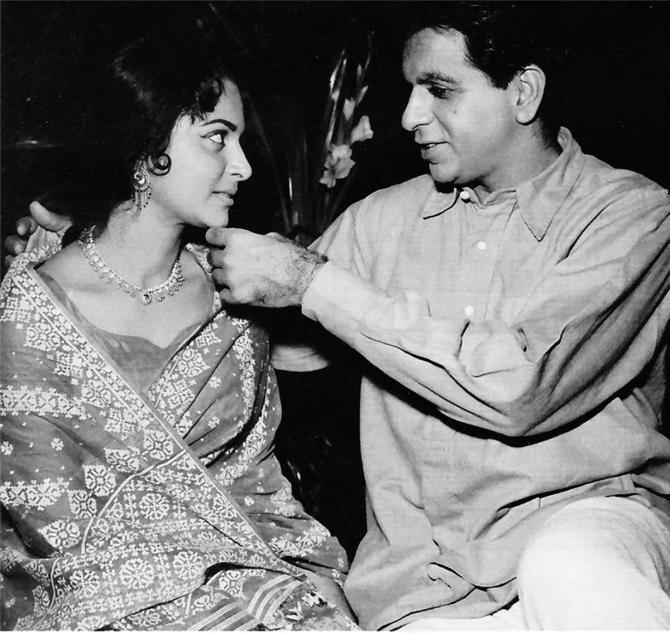 "Is this news correct?" Waheeda Rehman asks when I call her up for her thoughts on the passing of Dilip Kumar.
I confirm it.
Since she had done so many memorable films with him, who better qualified than her to comment on him?
"Not so many," Waheedaji corrects me. "We just did four films together and unfortunately only one of them -- Ram Aur Shyam -- did well."
Agreed, but the other three films -- Dil Diya Dard Liya, Aadmi and Mashaal -- are important films with outstanding performances by both actors.
"Aapne sahi kaha (you are right)" Waheedaji concedes.
"These were important films, and I had a wonderful experience working with Dilipsaab in all of them. He was such a great artiste. I was so small in front of him, but he never made me feel small."
"He was a master in front of the camera. He would quietly tell me how to do some of my scenes. I learnt so much from him. I wish we had done more films together."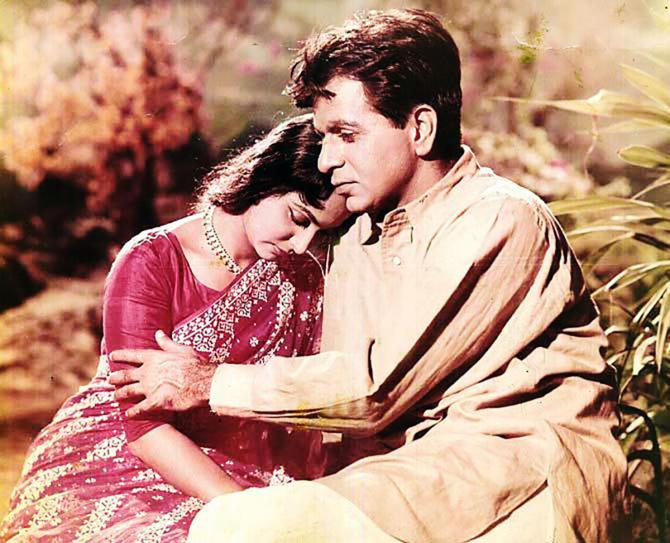 What were Waheedaji's takeaways from Dilipsaab's performances?
"His complete surrender to his characters," she answers.
"His focused energy. Nothing could distract him from his role. But most of all, it was his intensity that held audiences in a thrall. One small twitch of his eye could convey more than a thousand words. You know, there are great actors who are not stars.
"Dilipsaab was a rare instance of a great actor, who was also a superstar. He could do tragic roles to perfection. But later, he started doing comedy with equal ease. I enjoyed working with him in the dark Dil Diya Dard Liya as much as the light Ram Aur Shyam.
"Our sequence in Yash Chopra's Mashaal -- our last film together -- where he tries to stop a vehicle to take me to the hospital, is talked about to this day. We shot it on the road in Fort (south Mumbai) at midnight."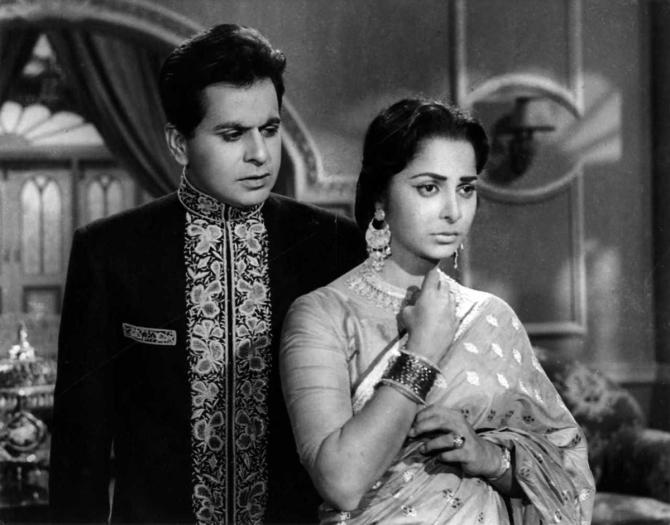 Did they ever socialise together?
Waheedaji replies in the negative: "We hardly ever met outside the studio. I don't know how it is among actors these days, but in our time, we didn't meet outside work. I did the maximum films with Dev Anand, but I never went to his house."
"The only co-star whom I met socially was Sunil Dutt. And that was because I was very close to his wife Nargisji. I had been to Dilipsaab's place only once to pay my respects to his brother, who had had a heart attack."
Waheedaji's heart reaches out to Dilipsaab's wife Saira Banu.
"She was a wonderful wife. She looked after him during his illness in his last years. May God grant her the strength to endure the grief and loneliness ahead."