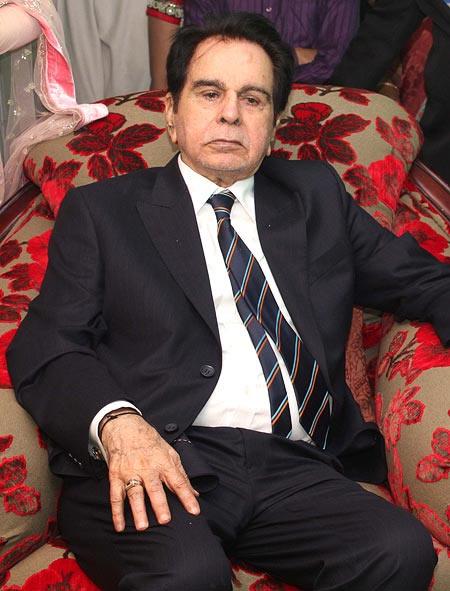 After yesteryear legend Dilip Kumar was admitted at the Lilavati hospital in Mumbai, in the wee hours of Saturday morning complaining of respiratory problems, the preliminary diagnosis states that he has developed pneumonia.
"Preliminary diagnosis shows that he has developed pneumonia. Maybe his chest is infected. Next 72 hours are important."
"If he does not recover well in 48 hours, we will have to shift him to ICU," told Dr. Jalil Parkar of the Lilavati Hospital to ANI.
He earlier told ANI that the actor was admitted around 2 am but added that he was not in the Intensive Care Unit (ICU).
He also stated that the doctors are monitoring him closely.
The 93-year-old actor was presented the Padma Vibhushan in December last year.
The legend was presented with the Padma Vibhushan medal, a certificate and a shawl by the Home Minister, in the presence of the actor's wife Saira Bano.
Dilip Kumar or Yusuf Khan, the tragedy king of Bollywood, and often described as "the ultimate method actor" by Satyajit Ray, has created an edifice for the modern day Bollywood cinema.
The legendary actor is the first recipient of the Filmfare Award for the best actor in the year 1954.
Devdas, Madhumati, Daag, Ram aur Shyam, Mughl-e-Azam are some of the few trendsetter films the legendary actor has done.