'Today, saving lives needs to take precedence.'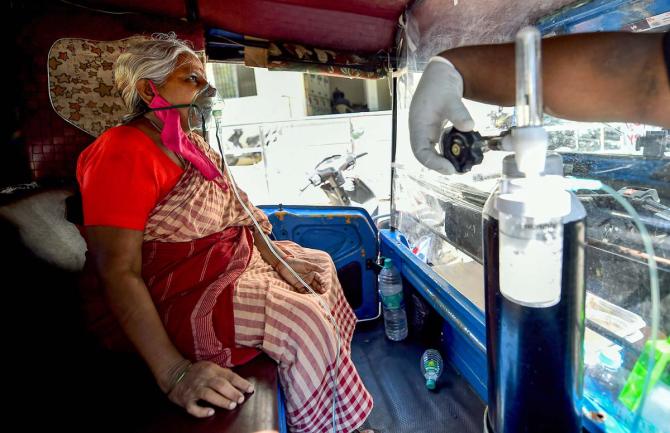 Vidya Malavade, still known as the Chak De! girl, has been enjoying quite a few releases on the OTT platform.
From Web series like Flesh and Mismatched to the recent movie release Koi Jaane Na, the actress is busy with her projects.
"I am just loving this time (of my career)," she tells Rediff.com Contributor Prateek Sur.
You had back-to-back releases recently. Was it planned?
Nothing was planned as such. The lockdown happened and the OTT platforms have suddenly become big.
They have started giving (work to) many actors in our bracket, who were really good actors but could not be accommodated in films because of the star system.
So, finally, we are getting our due.
Not only actors, but even technicians (are getting their due).
As an actor, I love it as I get to play different parts.
There are so many amazing actors who we are getting to see on OTT. It's really nice to see the actor become the character as opposed to seeing the same person onscreen all the time.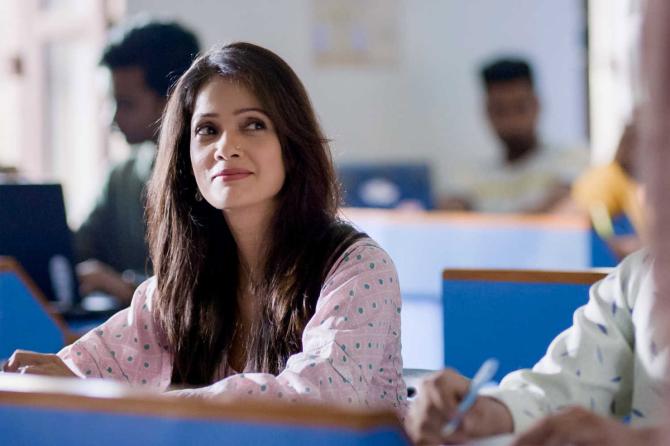 Do you prefer working on OTT as censorship is less?
I have never bound myself to whether it is a film or an OTT show.
For me, it's the writing.
Yes, there is freedom in terms of we show more than what we would show in a film.
There's more scope for the writers, directors to figure out what they want to show and put out.
For an actor, my journey remains the same as I'm playing a character -- however bold, serious or funny the part is.
With commercial cinema creeping in like Coolie No 1 or Laxmii or Radhe, do you think the content will remain of good quality? What's your take?
There are probably people who want to watch a certain kind of cinema or show.
Like last year, there was Scam: 1992, which didn't have the backing of a big actor, but it was stupendous and I didn't see one false note.
When you have content like that, you feel proud.
Similarly, Bandish Bandits was terrific.
Then there was Mismatched of which I was a part.
As an actor, I get to play parts which I wouldn't have got otherwise and put in front of the audience.
That's what the OTT is doing for all of us.
Such shows might not have done well if released in theatres.
Commercialisation is something that you cannot stop and it will happen with everything. But only as long as you can find a few gems which you can take back and say, 'My God, I enjoyed it.'
]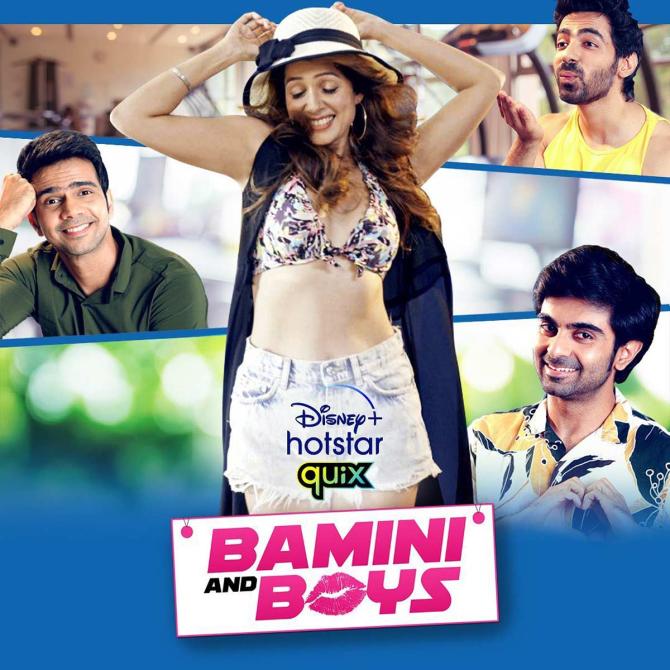 Tell us about Bamini and Boys. What drew you to the show?
I have never played a character like this.
She is so animated and out-there.
It's in quite a glam diva kind of space and quite different.
Personally, I enjoy sitcoms a lot.
Just to uplift your mood, I would like to see Friends or Big Bang Theory.
Film-makers have always offered me serious parts like Chak De! India or Flesh.
Mismatched changed a little bit of that and this was totally out of my comfort zone.
I wanted to see whether I can do something like this or not.
I am glad people like me in it; not just the younger lot, but even the older lot is liking it.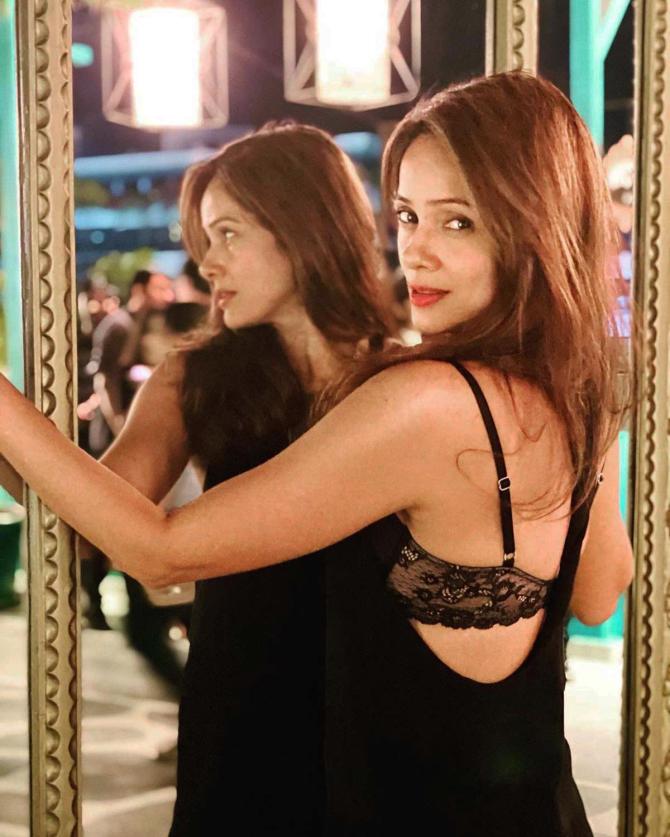 How similar is Bamini to Vidya Malavade?
Whenever I play any character, there is always a little bit of me in it.
In contrast, Bamini is the most animated character I have played.
She is a child-woman.
She is outspoken, glamorous and a super-hot chick.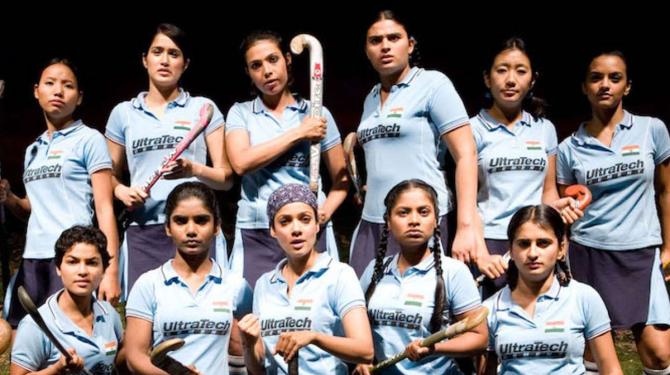 When you got the script for Chak De! India, did you ever think it would end up being such a massively popular film?
When I read the script, I knew it was freaking good but I had no idea it will be this massive. Nobody did.
Also, at that time, there were no social media platforms to promote.
I don't know how it struck a chord with every Indian and went on to become this massive hit.
I am still called the Chak De girl, and I don't think that will ever go.
I feel blessed to be part of such an iconic film.
Why did your career not take off after Chak De! India?
I think six-seven months after Chak De! India, the stock market crashed.
There were films which I had signed that did not take off or got delayed.
It's a part and parcel of life. You've to go through downs after you have your ups.
You are really into fitness. Could you give our readers some tips as to what asanas or exercises they should do to keep themselves safe during this pandemic?
Last year, during the lockdown, I got my own YouTube channel so that people can practice yoga with me.
After all, the gyms were shut.
On the channel, from beginner to advanced, I have put over 50-60 videos.
I think everybody must practice breathing techniques, which are pranayams, and some yoga exercises.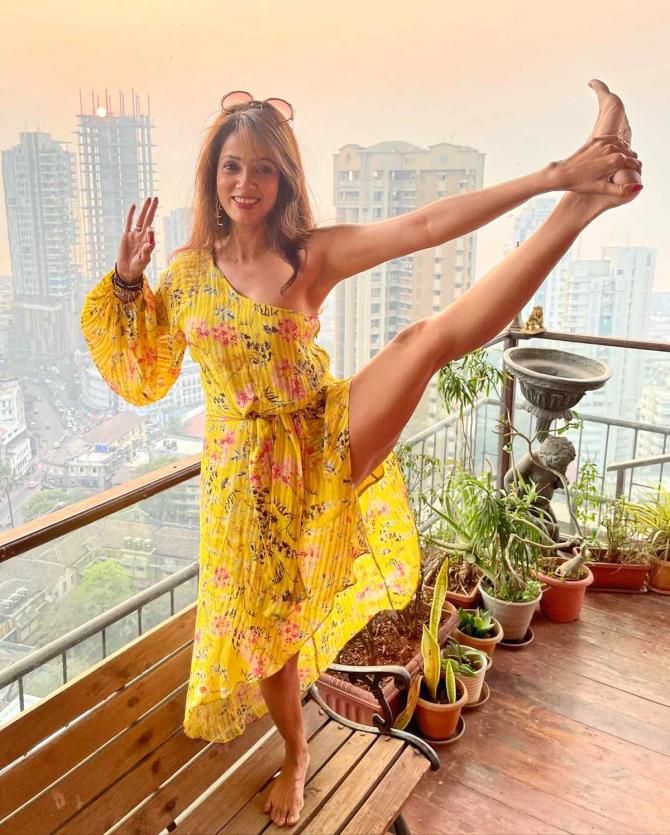 You had taken a stand during the #MeToo movement. Do you think it fizzled out with time?
In the last couple of years, there has been so much that's happened in everyone's life.
What is coming to the forefront is depression.
For this generation, which is so much into the media, especially social media, human interaction has gone down very much.
Due to COVID-19, certain things need to take precedence.
Today, saving lives needs to take precedence.
Did you ever imagine that oxygen will become such a priority in people's lives?
The focus is to save more and more lives right now.
Depression is another pandemic that we are going to be dealing with after this one.
You can't live off a mobile phone and a laptop.
Human connection is needed.
In any community, anywhere in the world, people live longer only where the social interaction between people is higher.
Having friends and family and meeting them is very important.