Isn't that Alec Baldwin standing next to her?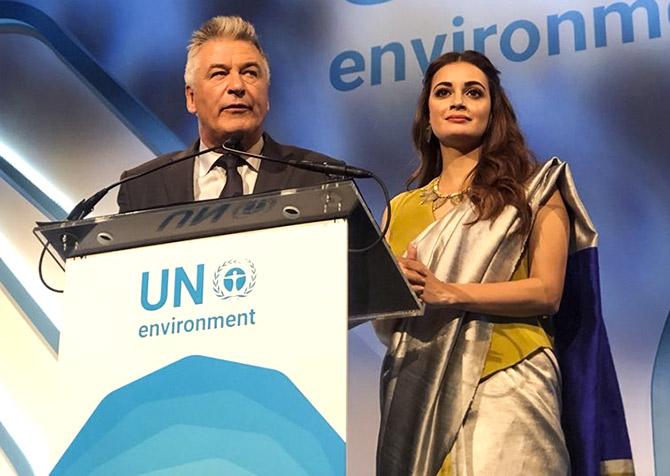 UN Environment Goodwill Ambassador Dia Mirza and Hollywood star Alec Baldwin hosted The Champions of the Earth awards in New York this week.
After the event, Dia took to Instagram to share pix from the gala.
'I have had the honour of hosting for the second year in a row Champions of the Earth Awards, a truly motivating and inspiring platform that brings together some of the finest human beings on the planet,' Dia posted.
'People and organisations that truly care about progress and the planet united by the belief that profitability cannot come at the cost of the environment. To be able to host this year's awards with @alecbaldwininsta made the experience all the more special!
'So proud for my home country #India for winning #EarthChamps and #YoungChamps @narendramodi for policy on #SolarAlliance and committing to a #SingleUsePlastics free India by 2020. @KochiAirport for going solar! #ArpitDhupar for capturing pollution and making it valuable!'
Scenes from the event: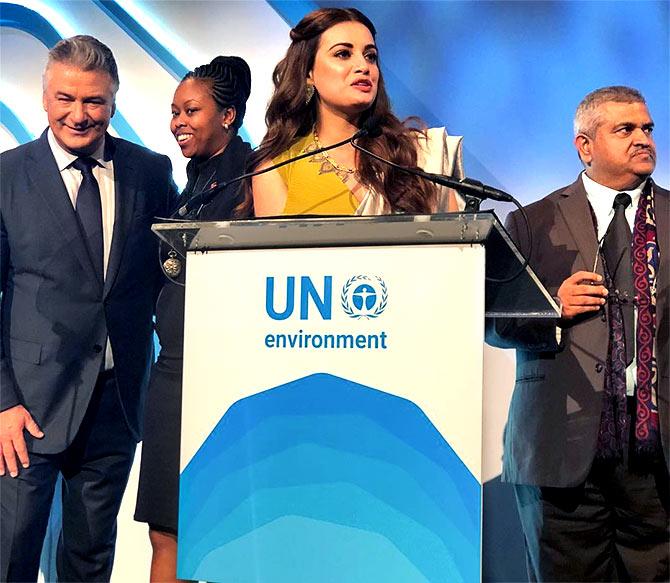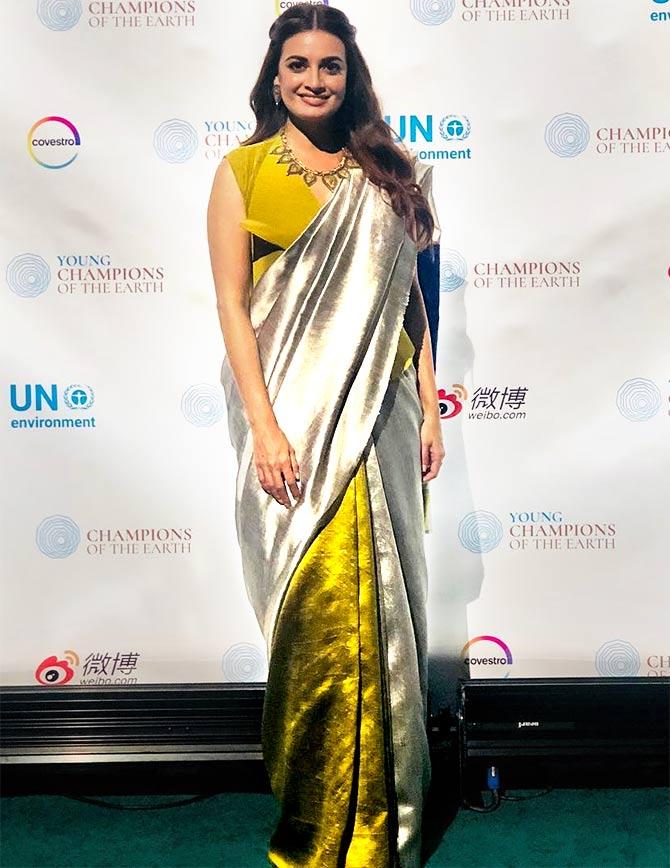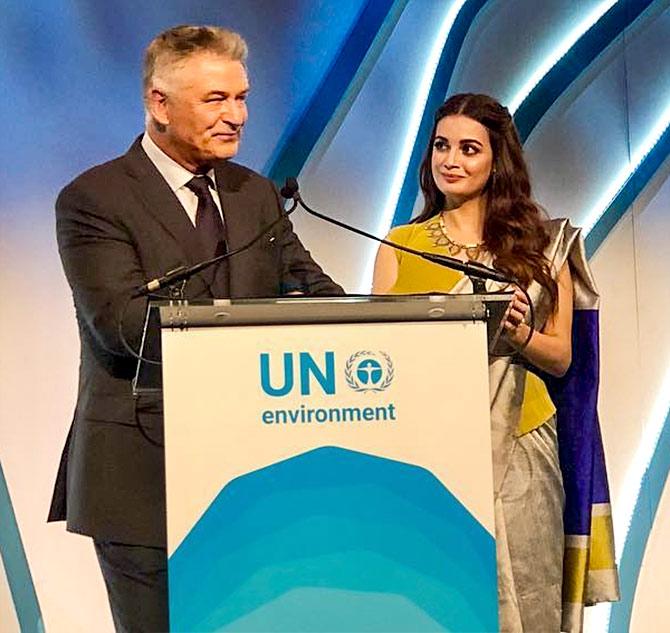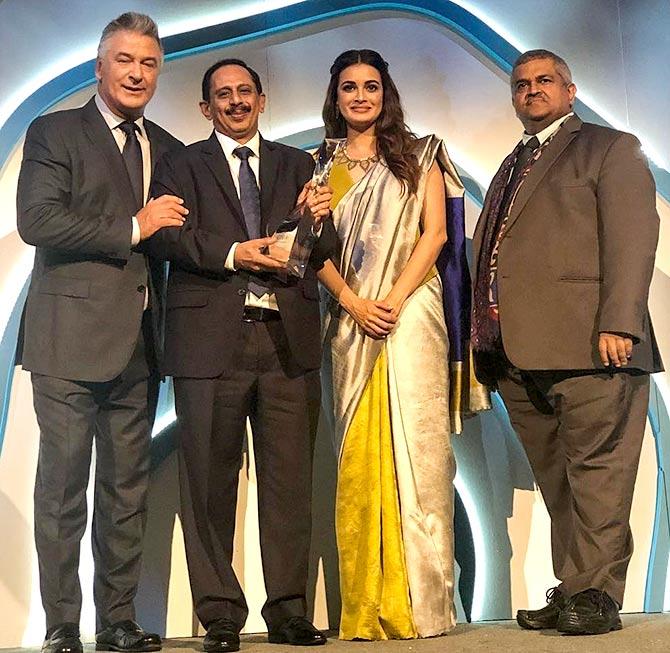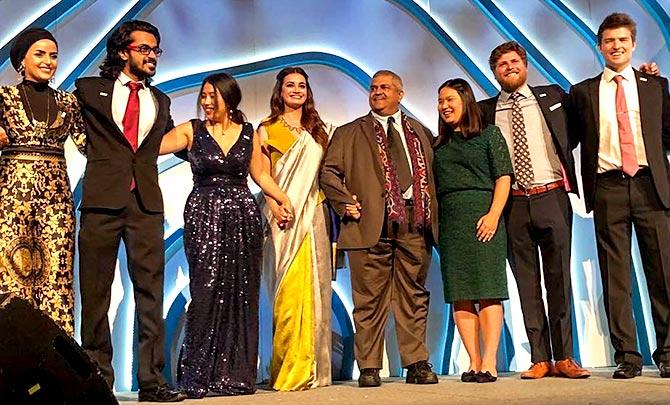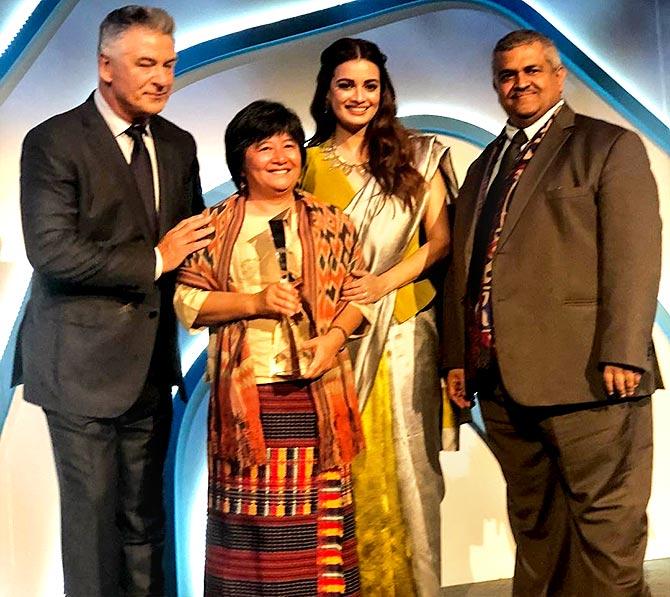 Photographs: Kind courtesy Dia Mirza/Instagram