The Dhadak trailer makes you believe that the film will redefine love in Bollywood, feels Syed Firdaus Ashraf.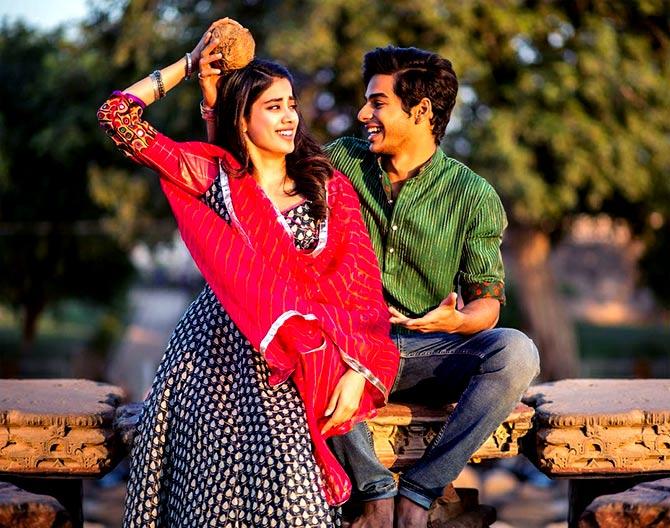 A love story in Bollywood that redefines cinema happens only once in a while, and you would be fortunate to be a teenager at the right time when such a love story releases.
I got lucky not once, but twice.
When Qayamat Se Qayamat Tak released, I was 16. Two years later, came Maine Pyar Kiya.
Both movies redefined the idea of love and made me realise that once you are in love, you need not fear anything.
They also made me realise that the power of love and the innocence it has in this worldly life.
As Mir Taqi Mir noted:
Guzar jaan se aur dar kuch nahi
Rahe ishq mein phir khatra kuch nahi.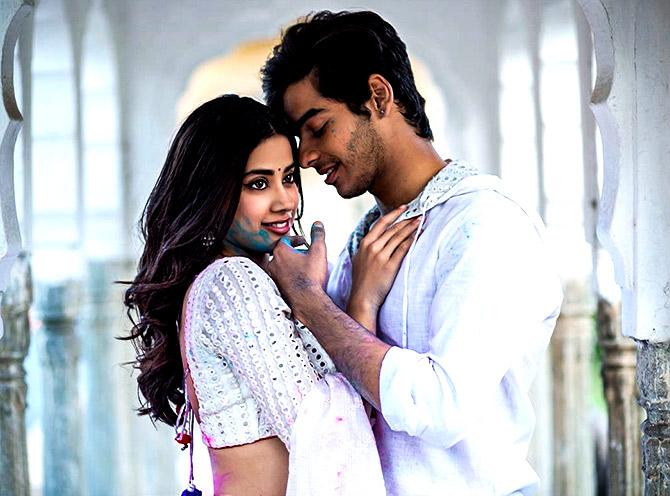 Karan Johar appears to have got it right in his new production, Dhadak.
The trailer touches your heart and makes you believe that the film will redefine love in Bollywood.
Ishaan Khatter and Janhvi Kapoor were born to act. It's in their genes, after all.
Janhvi gets her diction, her attitude, her expressions -- really *everything* -- right.
A new star seems to be born.
It holds true for Ishaan as well. His acting talent is extraordinary.
The scene where he wants a 'pappi' and Janhvi's retort to it is very well done.
When Ishaan and Janhvi ride off on a motorbike, it reminded me of the scene in Bobby where Dimple Kapadia and Rishi Kapoor elope on a Rajdoot.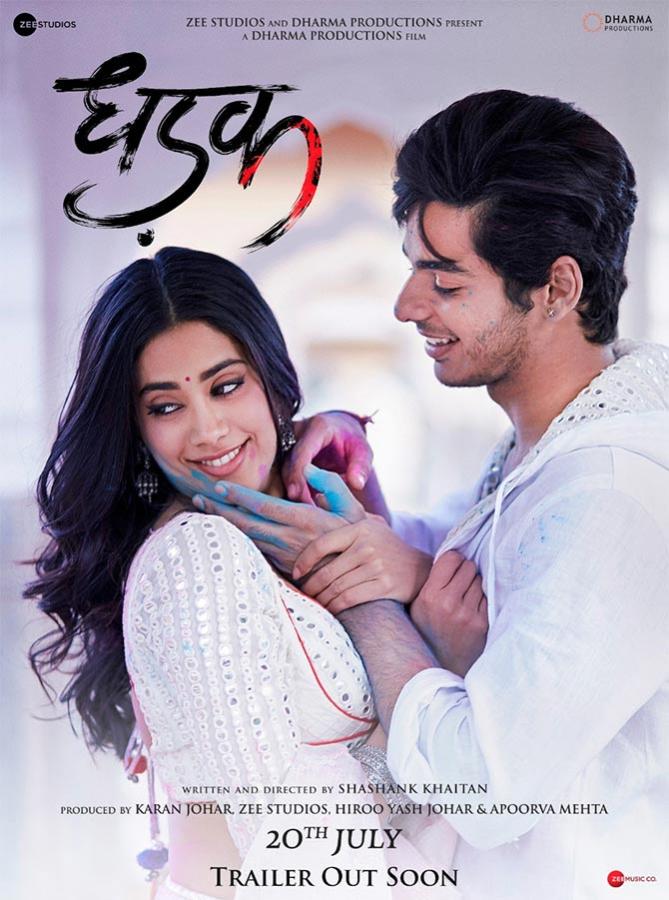 Composers Ajay-Atul recreate the amazing Sairat music, especially Zingat.
Dhadak will likely be a huge hit like the original Marathi film it's based on. We will know when it releases on July 20.