The desis came out to celebrate the Netflix series Never Have I Ever in New York City, wearing their fashion and culture proudly.
The show's creator Mindy Kaling was not in attendance, but the show's cast and their friends made up for it.
The fourth season marks the show's finale.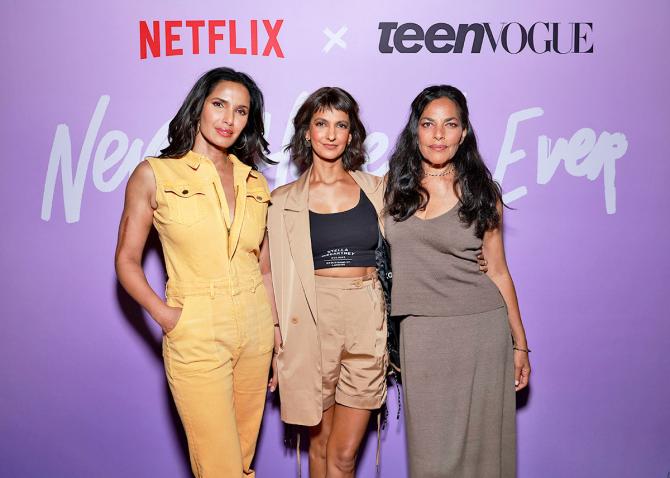 Supermodel, chef and author Padma Lakshmi, actors Poorna Jagannathan and Sarita Choudhury look gorgeous at the premiere.
Poorna, who plays protagonist Devi Vishwakumar's mother in the show, recently said that Bollywood did not come calling after her last Hindi film, Yeh Jaawani Hai Deewani, which released 10 years ago.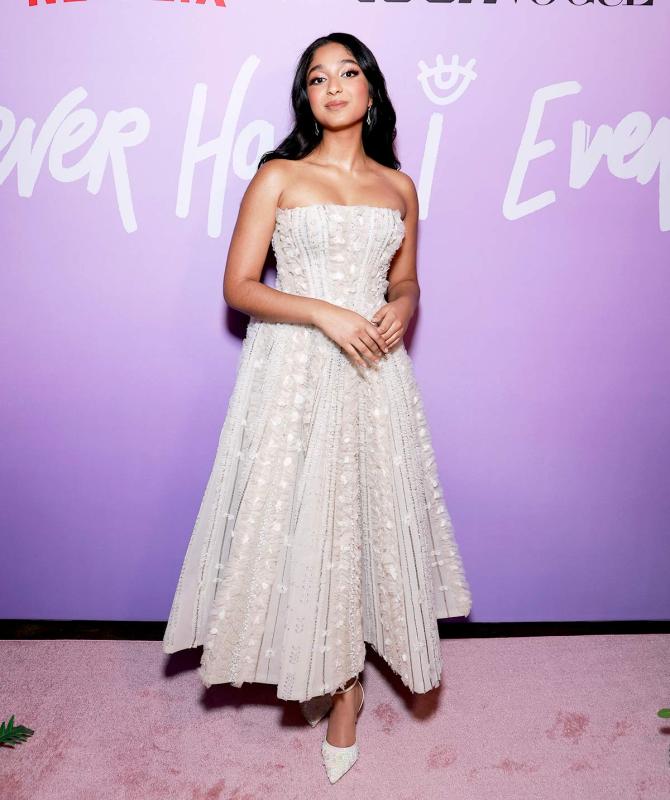 Tamil-Canadian actor Maitreyi Ramakrishnan was 17 when she landed Devi. Today, at 21, she feels 'sad' at saying goodbye to the role that made her acting dreams come true.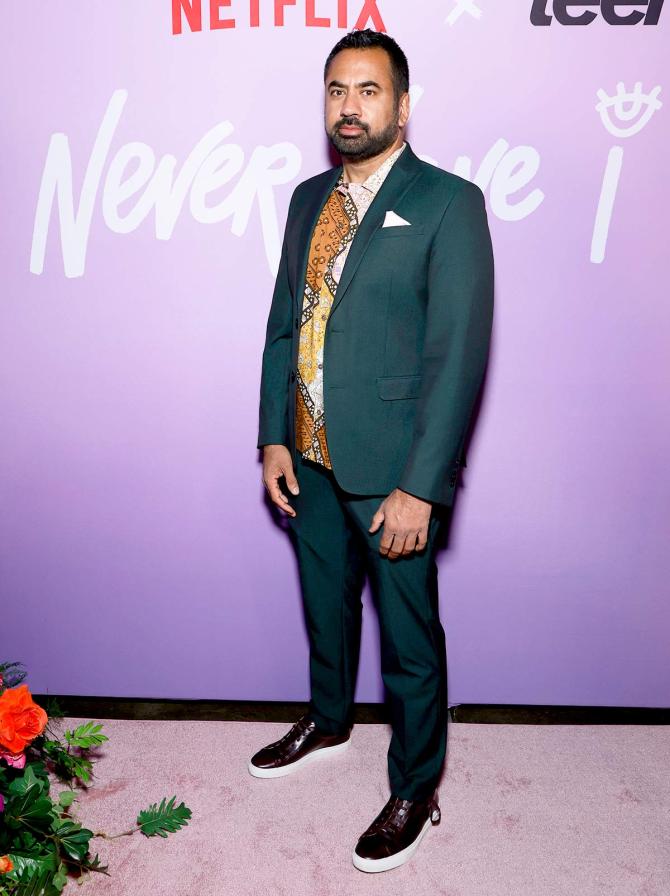 Kal Penn brings his star status to the event.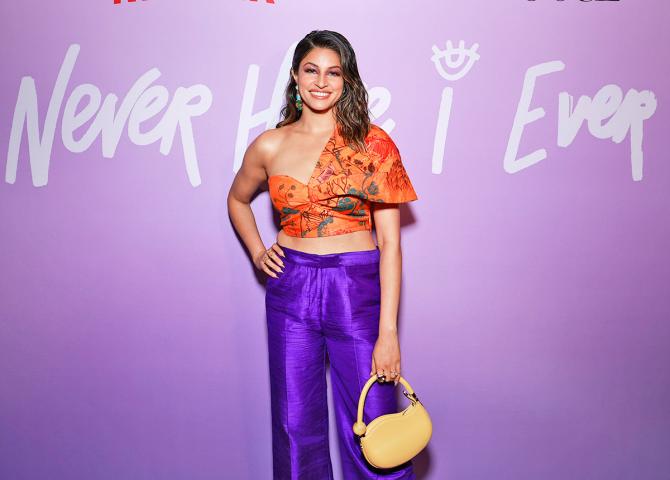 Richa Moorjani, who plays Kamala in the series, has told Grazia magazine, 'I think so many women of colour like myself (and Kamala) doubt ourselves and are afraid to take up space sometimes because of the messages we've received throughout our lives about not coming across as 'difficult'. But once we are able to harness our inner power, we could rule the world if we wanted to.'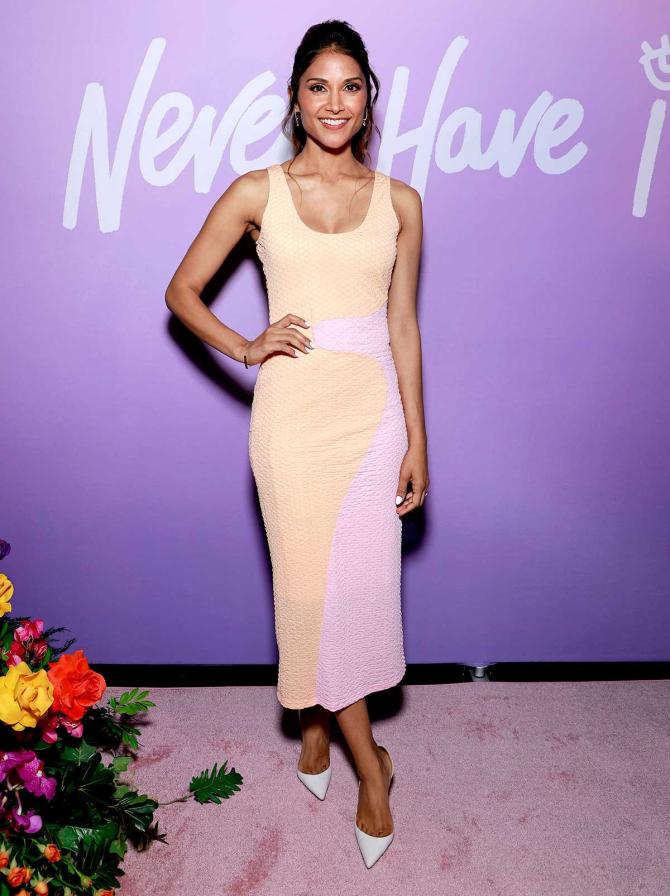 Code Black actor Melanie Chandra flashes a smile.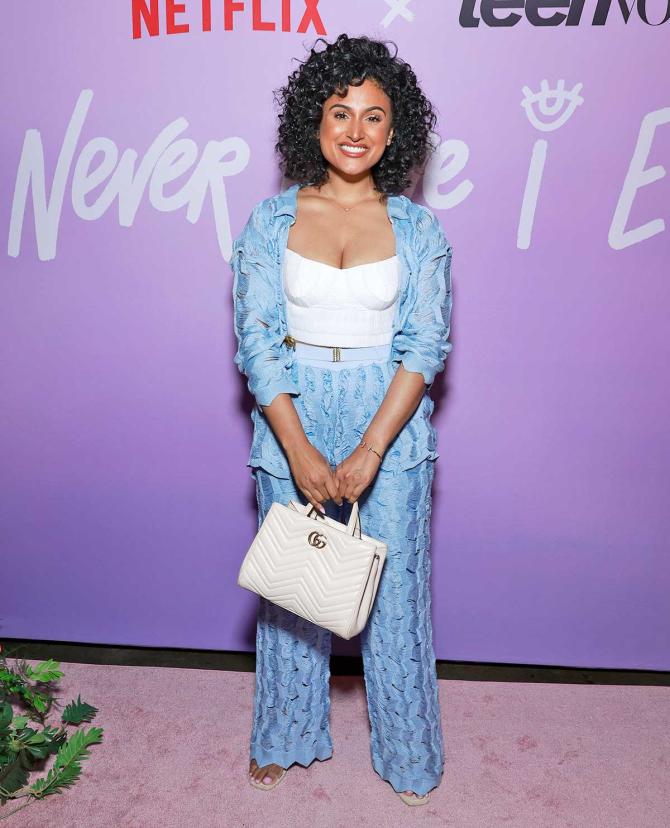 Nina Davuluri was the first Indian American to be crowned Miss America, back in 2014.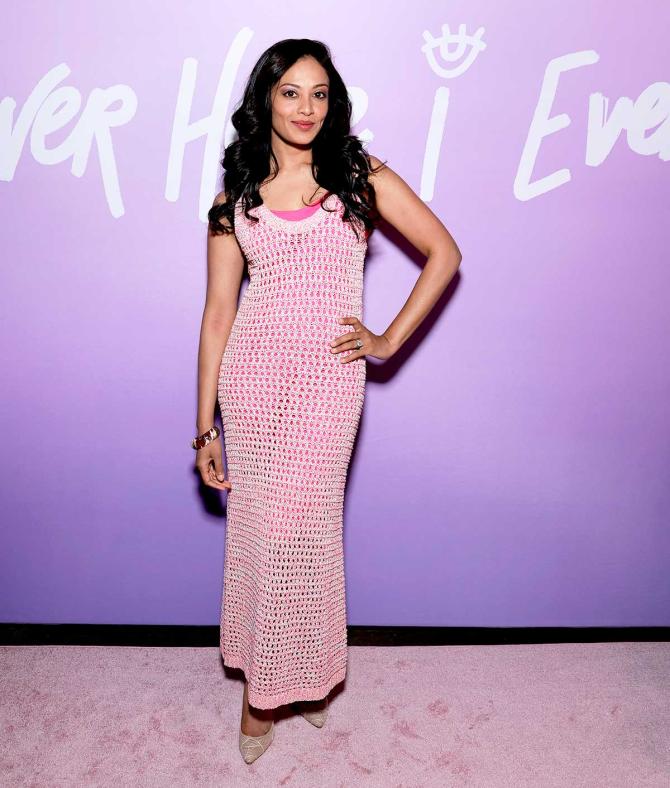 Actor Ami Sheth, best known for her show Dietland.