Haven't been invited to the biggest wedding of the year?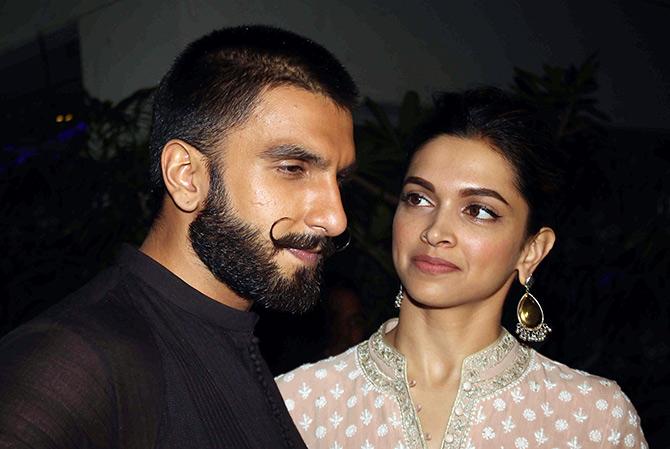 Deepika Padukone and Ranveer Singh enjoyed a fairy-tale wedding in Lake Como, Italy.
The wedding was very private; only family and friends have been invited. No photographs have been circulated so far.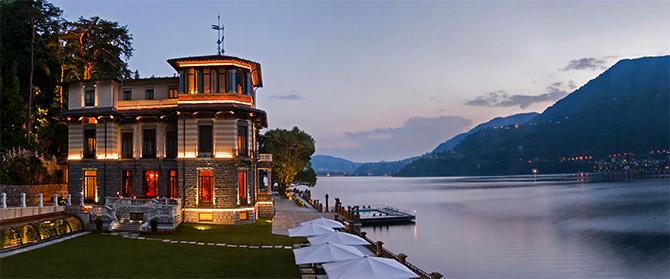 The couple are staying at the CastaDiva Resort and Spa, a 40-minute drive to the wedding venue, the Villa del Balbianello.
The couple exchanged rings on Tuesday, November 13, with Ranveer going down on his knees to ask Deepika for her hand. He also gave a romantic speech which left everyone emotional.
Ranveer's stylist Nitisha Gaurav, who was present at the wedding, couldn't contain herself, as she tweeted, 'No pictures but it was love personified to see them together today. Couldn't stop my tears, but these were tears of happiness and so I hope they never do'.
Singer Harshdeep Kaur performed at the ceremony and posted a picture on Instagram. She deleted it later.
Shubha Mudgal was among the performers.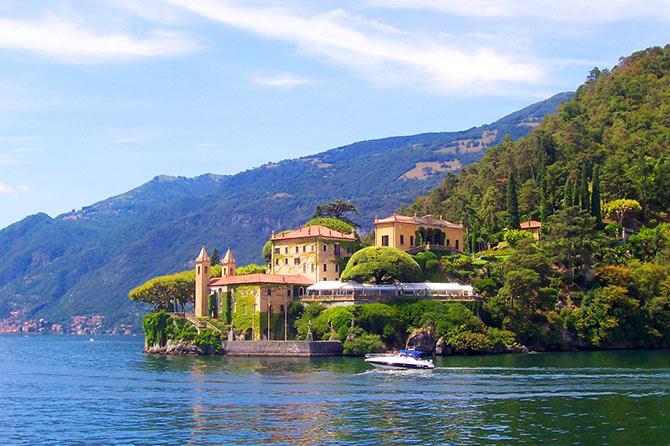 A traditional ceremony, the Phool Muddi was held where the bride's father Prakash Padukone -- the badminton legend -- welcomed Ranveer into the family.
The beautiful couple complemented each other perfectly as Dippi picked a white dress to match Ranveer's black Western wear.
The engagement was reportedly followed by a sit-down dinner.
The sangeet and mehndi ceremonies were also held on Tuesday.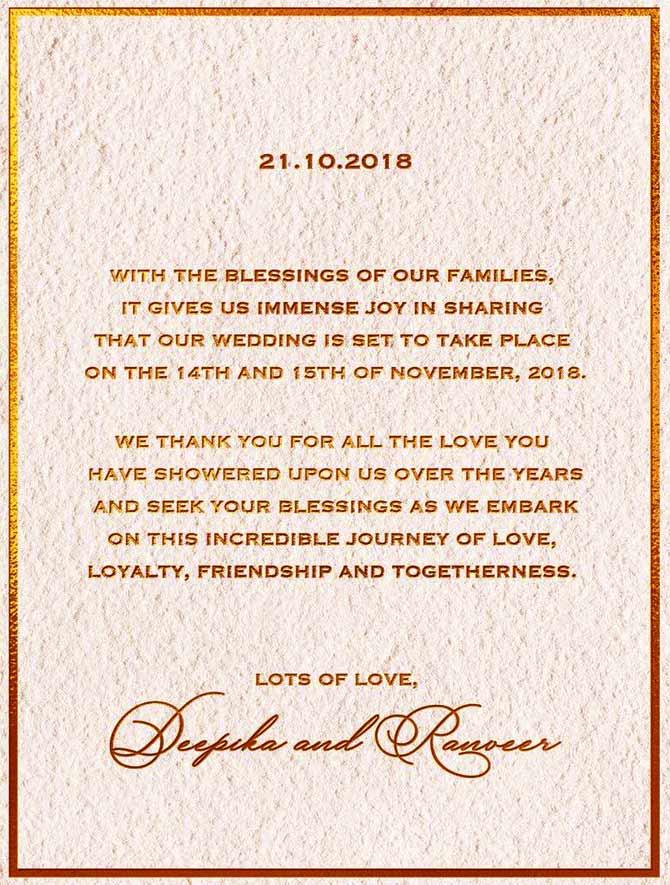 Deep-Veer will have two wedding ceremonies.
The ceremony according to Chitrapur Saraswat Brahmin traditions -- the community the Padukones hail from -- was held on Wednesday.
The Anand Karaj ceremony, held in the Sikh tradition, will be held on Thursday.
There will be two receptions -- the first in Bengaluru, Deepika's hometown, on November 21 and the second in Mumbai on November 28.
Guests have been requested to donate to the Live Love Laugh Foundation which works towards spreading awareness on mental health.