'There's no smoke without fire.'
Deepika Padukone talks to Ellen DeGeneres about her 'crazy love' for her xXx: Return Of Xander Cage co-star Vin Diesel.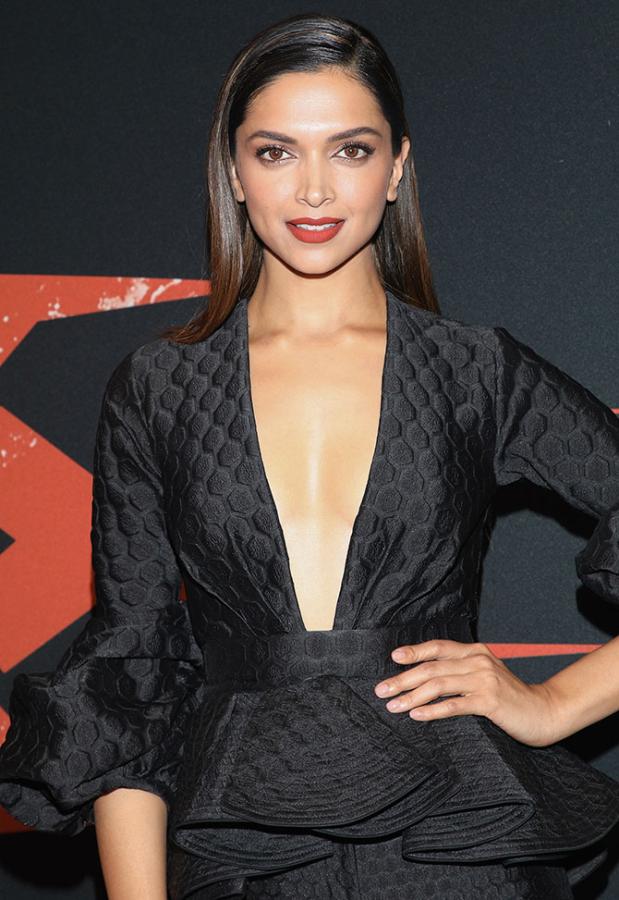 IMAGE: Deepika Padukone attends the Mexico City premiere of xXx: Return of Xander Cage. Photograph: Victor Chavez/Getty Images for Paramount Pictures.
Deepika Padukone, who aims for world domination with her Hollywood debut xXx: Return of Xander Cage, told Ellen Generes how she got the part.
While making her debut appearance on The Ellen DeGeneres Show, Deepike said, 'I actually auditioned for Fast and Furious 7 about two-three years ago, but for whatever reason that didn't work out. And I think people remember me from that audition.'
'Then, about a year ago, I get a call from Paramount Pictures saying they are casting for this film and so I flew down and met the director DJ Caruso.'

IMAGE: Deepika on The Ellen DeGeneres Show.
Dips then revealed how she met Vin Diesel.
'Vin Diesel found out in Los Angeles that I was in Toronto and said he wanted me to come and see him. So, overnight I flew down to LA to see Vin,' she said.
'Suddenly, in the middle of the night, we are doing this 45-minute professional photoshoot and I was like, "What is going on!"'
But she didn't know if she got the part.
"Vin just put the picture up (please click here to see the picture!). I said, I do hope you know that if you put that snap up, it means I am doing this movie. He still didn't say anything!' she exclaimed.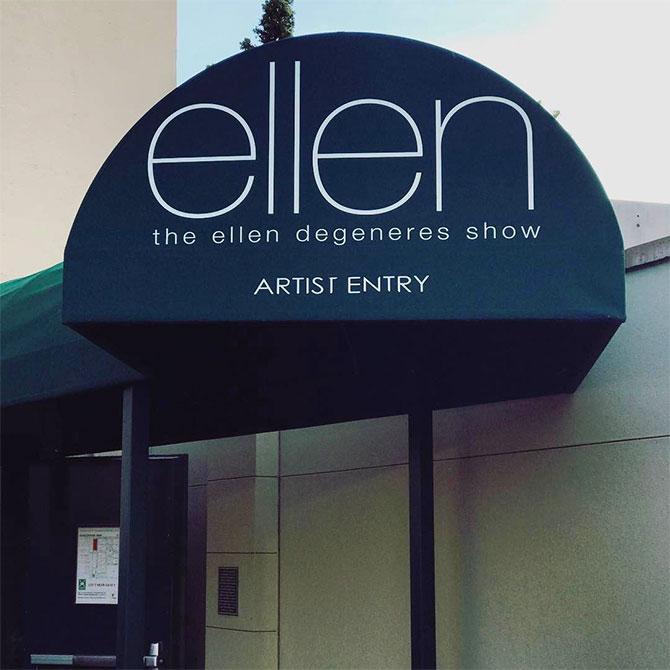 IMAGE: Deepika gets ready to enter the studio where the Ellen.. show is being taped. Photograph: Kind courtesy Deepika Padukone/Instagram
The usually poised actress then treated the audience with a different side of hers and revealed her 'crazy' love for Diesel.
When Ellen asked her if she was dating Vin Diesel, she replied, 'There is no smoke without fire.'
Seeing a confused reaction on Ellen's face, Deepika explained it was all in her head.
'I mean in my head, I think, like yeah, we are together and we have this amazing chemistry, and we live together and we have these amazing babies! But it's all in my head!' she said.
Deepika debuted on Ellen... two months after Priyanka Chopra made her appearance on the show.