The stunner turns 40 on June 4.

Angelina Jolie has somehow managed to remain a mythical being in the age of oversharing and paparazzi.

To the world, she is the model new-age woman -- mother to six kids, director of self-serious cinema like In the Land of Blood and Honey, the foremost Hollywood star to champion the UN ambassador role, and impossibly gorgeous.

Then, there was her wild and somewhat dark past that involved longtime estrangement from father Jon Voight, bouts of depression and, at one point of time, a vial of blood.

The fact that Jolie has, in fact, come a long way is best evidenced by her myriad film roles and looks ever since she debuted as a little girl of seven in 1982.

As she turns 40, here's a look at the ever-evolving Angelina Jolie.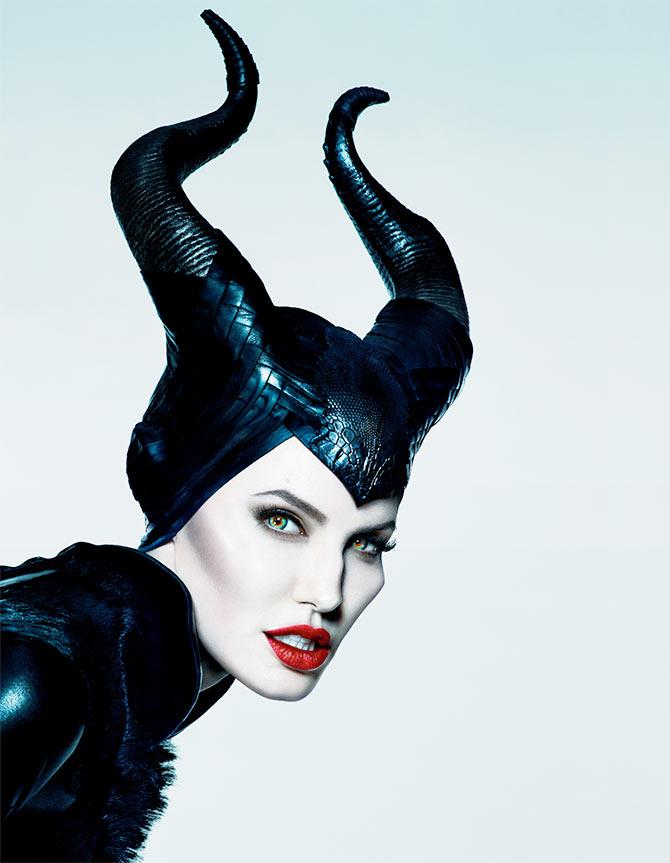 That devilishly angular face and ominous horns strike terror at a very primal level.

All hail prosthetics and Jolie's great performance in 2014 dark fantasy film Maleficent.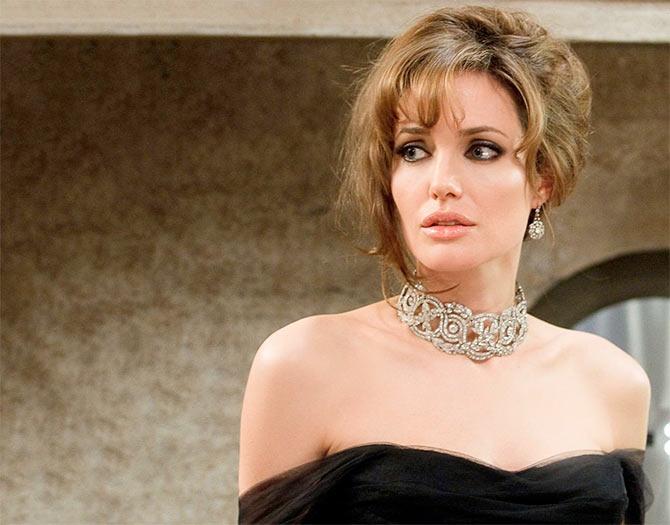 Her turn in the 2010 film The Tourist is glorious.

There certainly is nothing quite like Jolie and her enigmatic beauty.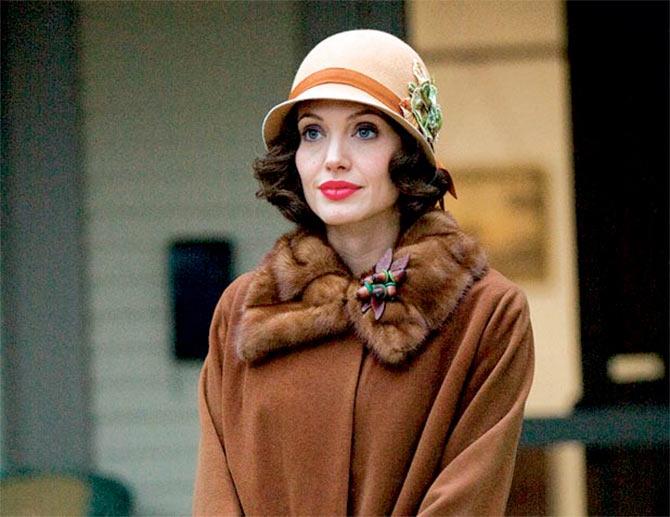 In Clint Eastwood's 2008 drama Changeling, Jolie blends seamlessly in 1920s America as the inconsolable mother in search of her kidnapped child.

Features so fine you could cut glass with them.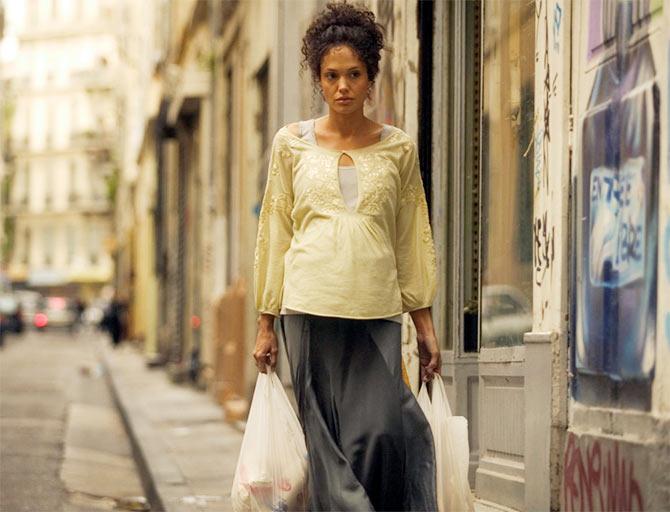 In Michael Winterbottom's 2007 film A Mighty Heart, she put on fake curls and a dejected look to play slain Wall Street Journal reporter Daniel Pearl's widow Mariane, who set out to search for her husband before his beheading.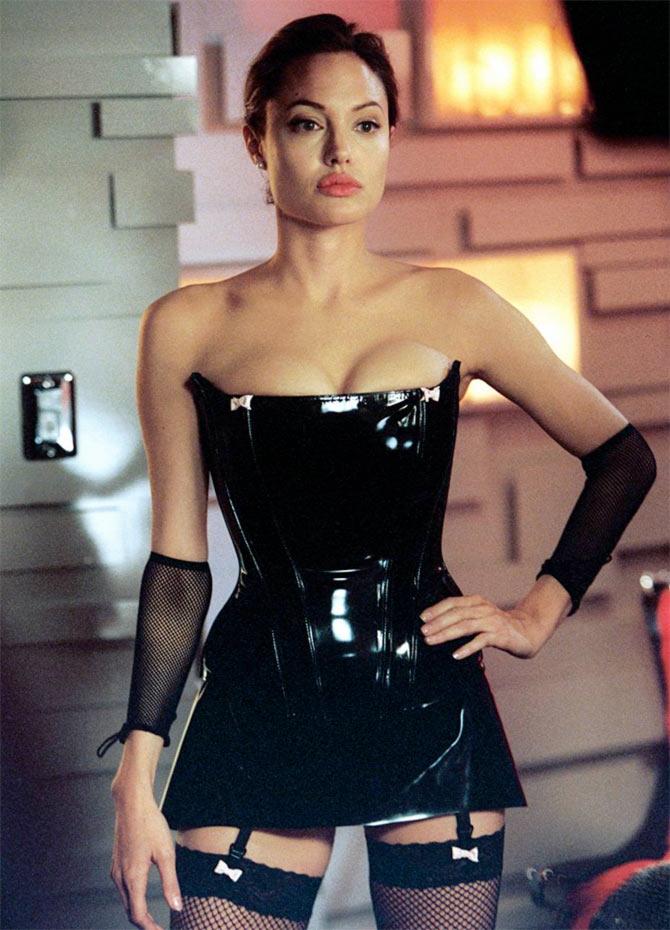 And who could forget her erotically charged femme fatale from Mr And Mrs Smith, the 2005 hit that is mostly remembered as the film that played cupid to her and then costar Brad Pitt.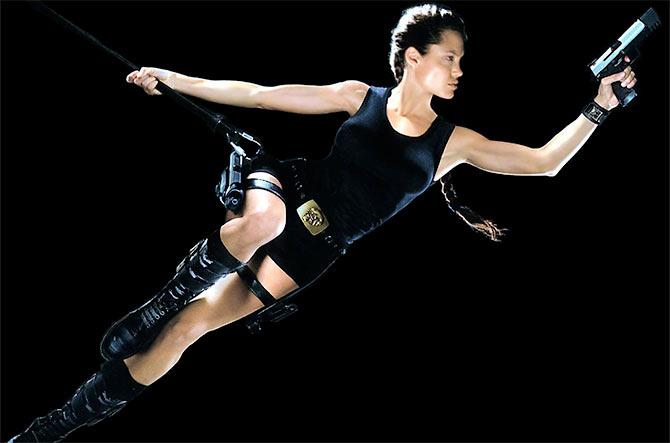 The outdoorsy video game seductress Lara Croft was brought alive on screen by Jolie with much success in 2001.
Check out those pert arms on this hottie.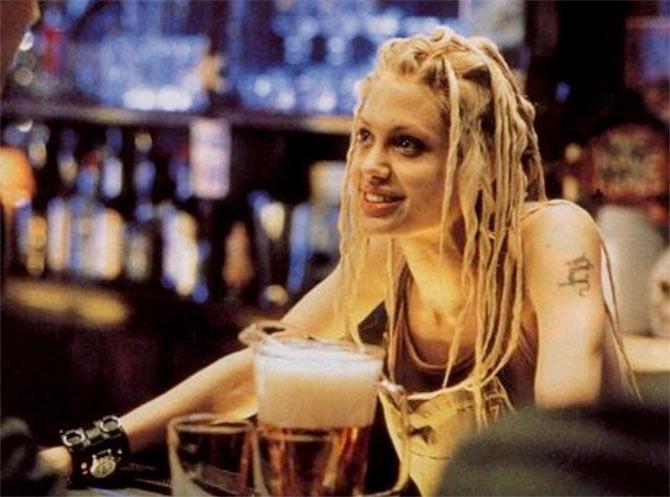 And here's Jolie, in all her dreadlocked glory, in the 2000 heist thriller Gone In Sixty Seconds.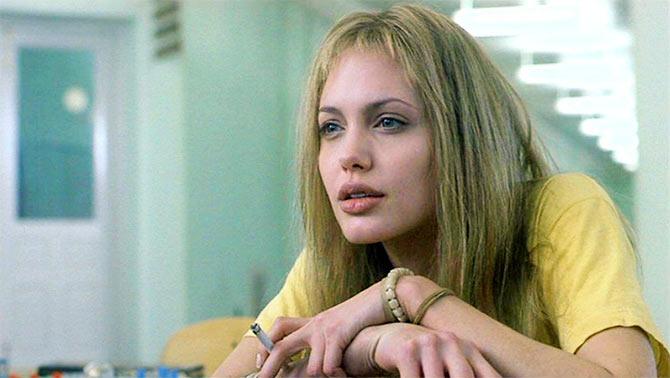 One of the most acclaimed roles of her career that also fetched her an Academy Award for Best Supporting Actress, Girl, Interrupted saw Jolie adorn her pretty face with straight blonde locks.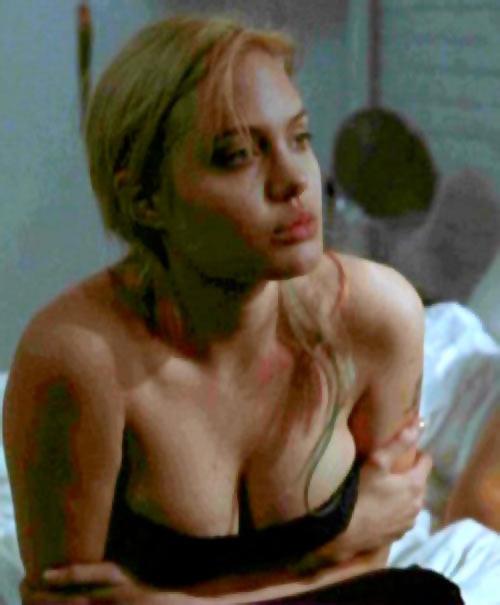 Another blonde turn in Hell's Kitchen (1998) saw the actress star in this forgettable con film.
Fun fact: Made on a budget of $ six million, Hell's Kitchen grossed a measly $4,322 in its opening weekend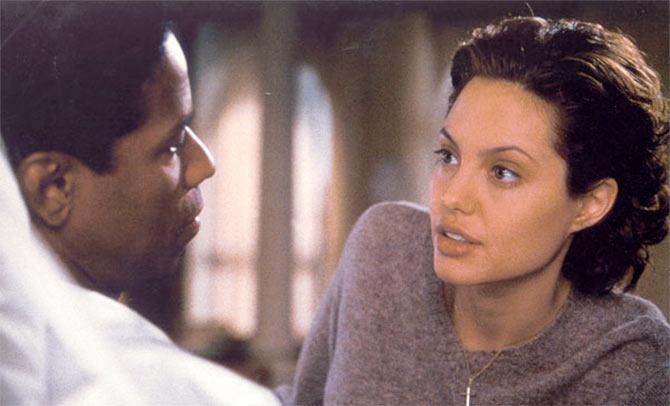 Starring along side acting heavyweight Denzel Washington in the 1999 psychological thriller The Bone Collector, Jolie looked striking and mature beyond her 24 years.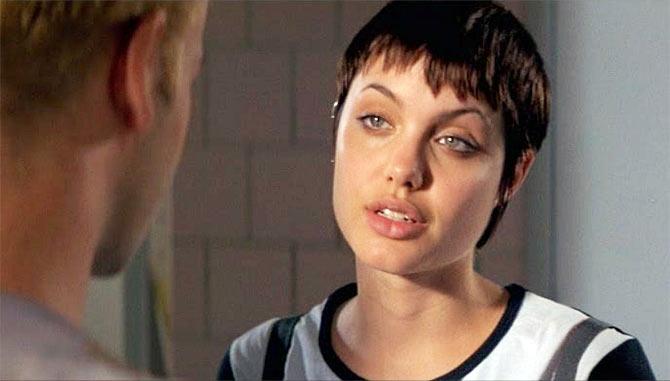 She met her first husband, actor Johnny Lee Miller, while working on 1995 science fiction thriller Hackers.

Are we digging that cropped hair on her or what!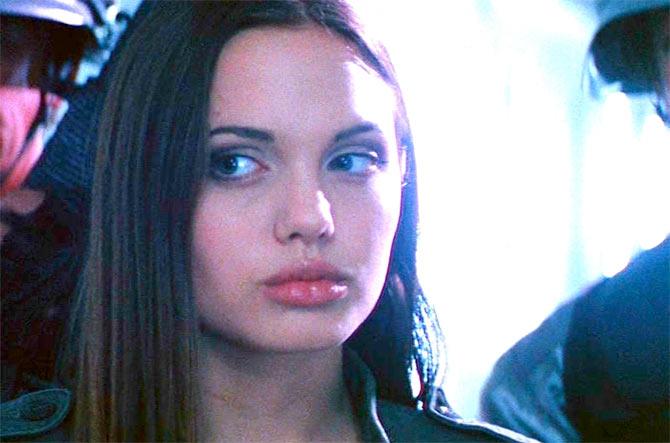 Here's Jolie in the second film of her acting career.

Quite a suitably puppy-faced yet angsty look in 1992 film Cyborg 2.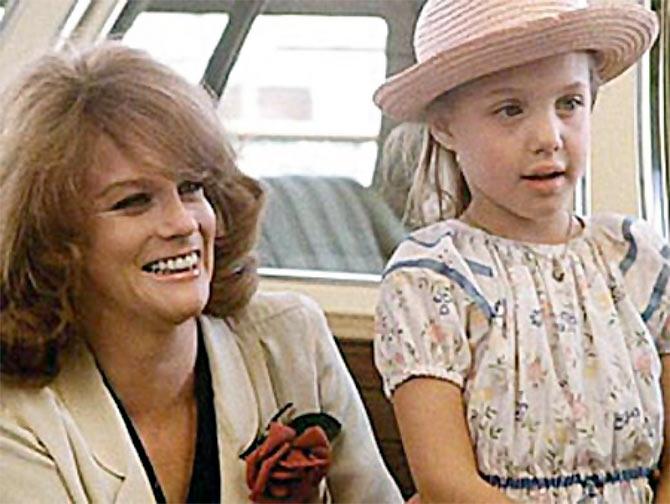 Can you really tell it's a seven-year-old Angie in her acting debut?
She made a brief appearance in the 1982 comedy Lookin' To Get Out, playing father Jon Voight's daughter.

THIS is where Shiloh, Vivienne and Knox get their cherubic looks from!