46 is no age to die.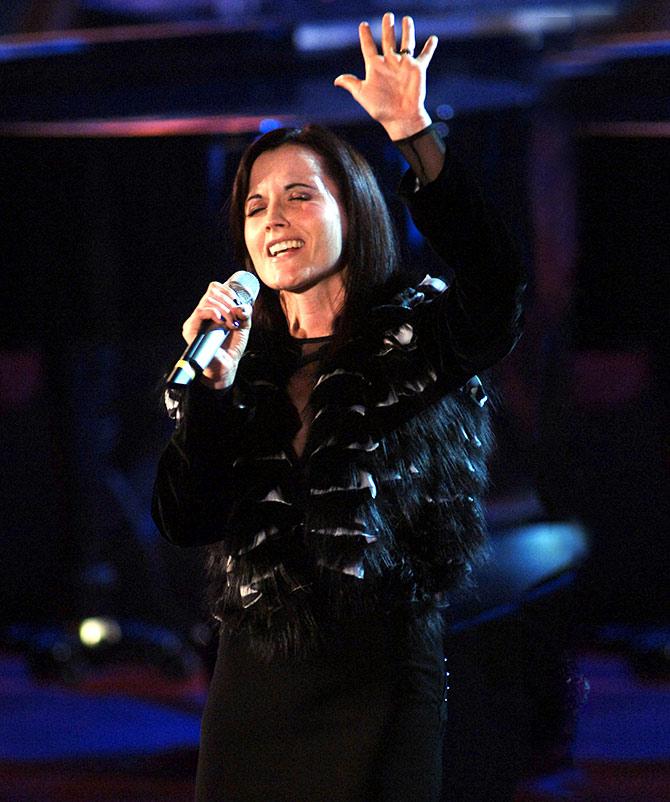 IMAGE: Dolores O'Riordan performs at the Vatican Christmas Concert, December 3, 2005. Photograph: Franco Origlia/Getty Images
Dolores O'Riordan, the lead singer of The Cranberries, passed away in London. She was 46.
The Irish musician's publicist Lindsey Holmes confirmed the news, but the cause of death has not been announced yet, The Guardian reported.
O'Riordan had been in London for a recording session after she cancelled a tour to Europe and North America with a reunited Cranberries because of a back problem.
'Family members are devastated to hear the breaking news and have requested privacy at this very difficult time,' the statement said.
A Metropolitan police statement confirmed the news, saying the singer's body was found at a hotel in Park Lane.
'At this early stage, the death is being treated as unexplained,' the police statement read.
The Cranberries made their debut in 1993 with Everybody Else Is Doing It, So Why Can't We?, which featured the hit single Linger. It went on to sell record-breaking copies.
The album was followed by an even bigger hit in No Need To Argue, that produced Zombie, a torturous anthem laced with political overtones highlighting the violence of Northern Ireland's conflict in the 20th century.
O'Riordan, who was born in Limerick in 1971, was the chief lyricist and co-songwriter of the group.
Before breaking up in 2003, the Cranberries came up with three more studio albums.
They reunited in 2012 to release Roses.
In 2017, they released the acoustic album Something Else.
As a solo artiste, O'Riordan released two albums, Are You Listening (2007) and No Baggage (2009).
She is survived by her ex-husband and former Duran Duran tour manager Don Burton, and their three children.