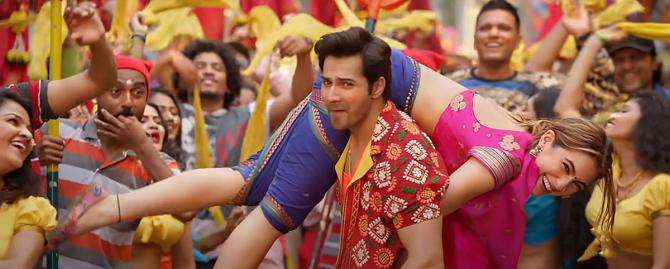 When I saw Varun Dhawan in Student of The Year, I felt this boy could be Bollywood's next superstar.
He had everything going for him -- style, timing, action, romance...
Unfortunately, Varun has a lot of baggage too, which reluctant Congress politician Rahul Gandhi has as well.
The burden of a famous family name.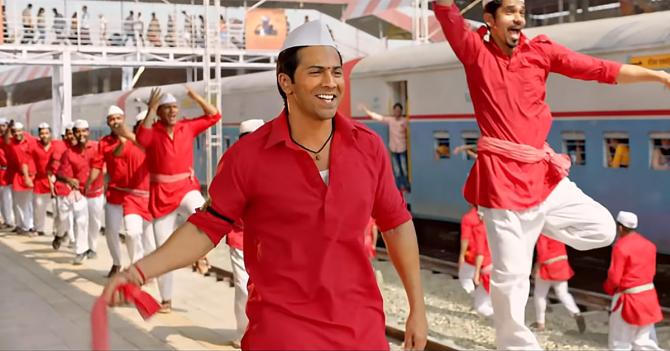 And just as Rahul wants to ride on his family's history in politics, Varun Dhawan hopes he can ride on daddy David Dhawan's successful shoulders.
Their last film together -- Judwaa 2 -- was a hit; now baap-beta think they can repeat that success with Coolie No 1.
But the original 1995 film belonged to Govinda who established himself as a hero of the masses, during the reign of the Khans, something not even Akshay Kumar or Ajay Devgn could do.
The challenge in remaking Coolie No 1 is mammoth and Varun Dhawan fails miserably to be the next Govinda -- at least from what I saw in the movie trailer.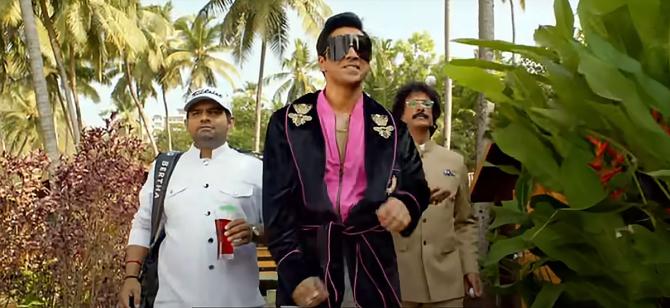 Govinda and David Dhawan made 17 films together, of which a dozen were hits.
David believes he can repeat his old success replacing Govinda with Varun.
But the India of 2020 is totally different from the India of 1995.
The plot in the original Coolie No 1 was silly; still, it had a wee bit of logic, which made the film a hit.
That logic is missing in the new Coolie No 1.
It is time script and dialogue writers Rumi Jaffrey and Farhad Samji get their noses out of WhatsApp jokes.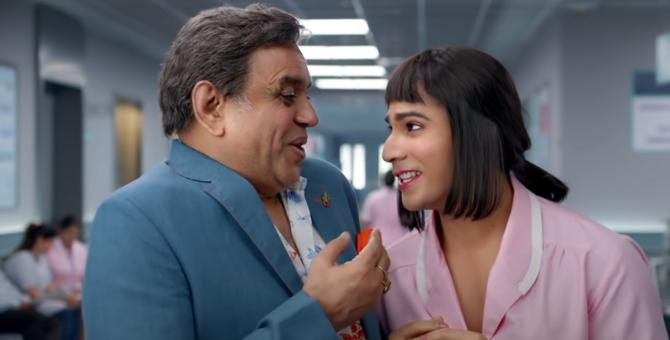 Paresh Rawal believes his to-be-son-in-law owns the Burj Khalifa in Dubai.
Pareshji, you live in Modi's Digital India. Just Google the owner of the Burj Khalifa rather than believe an impostor.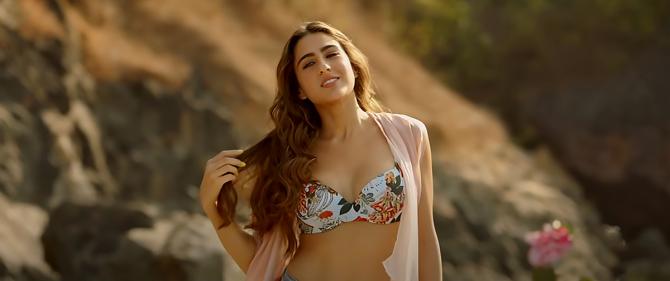 Sara Ali Khan can't match the acting or dancing skills of Karisma Kapoor who starred in the original movie. One wonders why Sara chose to be part of this utter nonsense.
She does not exude the innocence and naivette that Karisma did in the 1995 film.
In this age of social media, she does not check Instagram or Facebook to expose the impostor.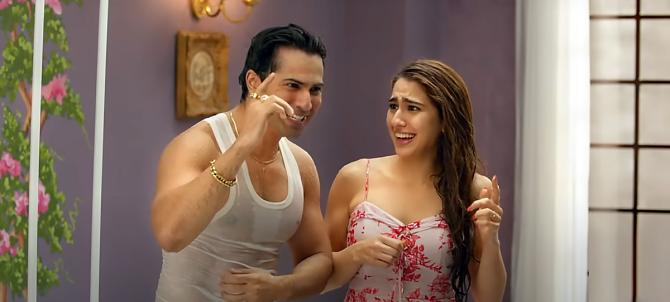 The biggest disappointment is Varun Dhawan who looks like an out-of-work actor trying to resurrect his career with daddy's help.
He tries hard to imitate Govinda.
Get your own style, Varun. You can't clone a classic.
The sole saving grace is Paresh Rawal.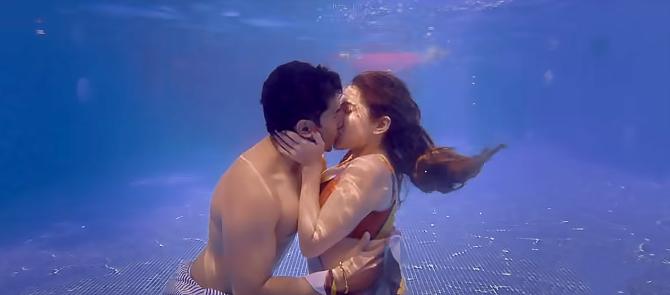 I think one is better off watching the original Coolie No 1 than endure Varun Dhawan's version.
You could even watch the Telugu Coolie No 1, and have a better time.