'I am a woman in love. And I'd do anything to get you into my world.'
Know this Barbra Streisand chartbuster? Imagine two women feeling this way about the same guy. It's not the best place to be in, reel or reality.
Be it Mere Mehboob or Silsila, Bollywood loves to explore the complex world of love triangles not just to play up the friction but highlight the enormity of sacrifice too.
Sanjay Leela Bhansali gets into this space in his grand historical romance, Bajirao Mastani starring Ranveer Singh and Deepika Padukone. Lending the triangle its dramatic quotient is Priyanka Chopra, who plays his first wife, Kashibai.
On that note, here's profiling movies with a similar premise -- when two women fell for the same man on silver screen not too long ago.


Cocktail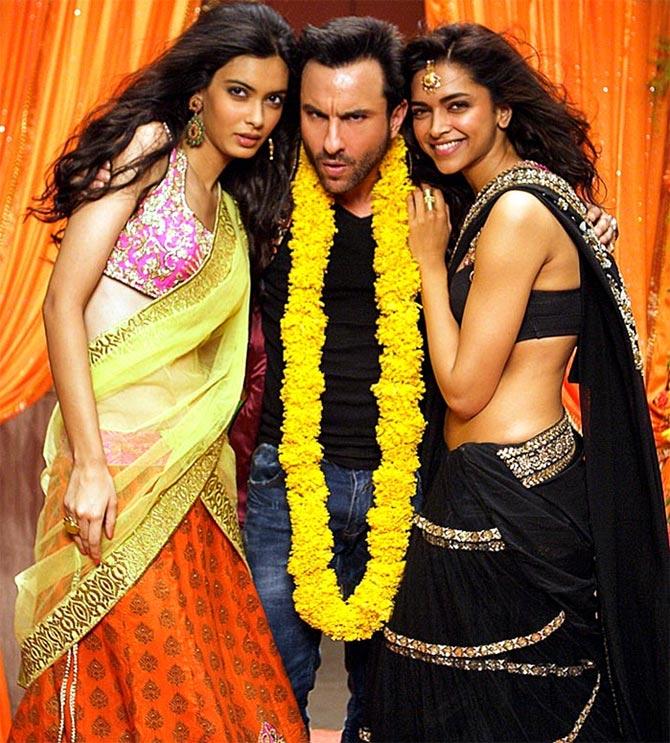 While Deepika Padukone memorably slips into the role of a free-spirited wild child London girl engaged in a casual relationship with Saif Ali Khan, her demure roomie from India, played by Diana Penty, sticks to praying in her room.
A beach vacation changes everything as Diana finds herself drawn to Saif and Deepika learns her fling is much more than she intended it to be.
Things get complicated for all three when Saif makes his choice, Deepika refuses to accept it and Diana runs away.

Tanu Weds Manu Returns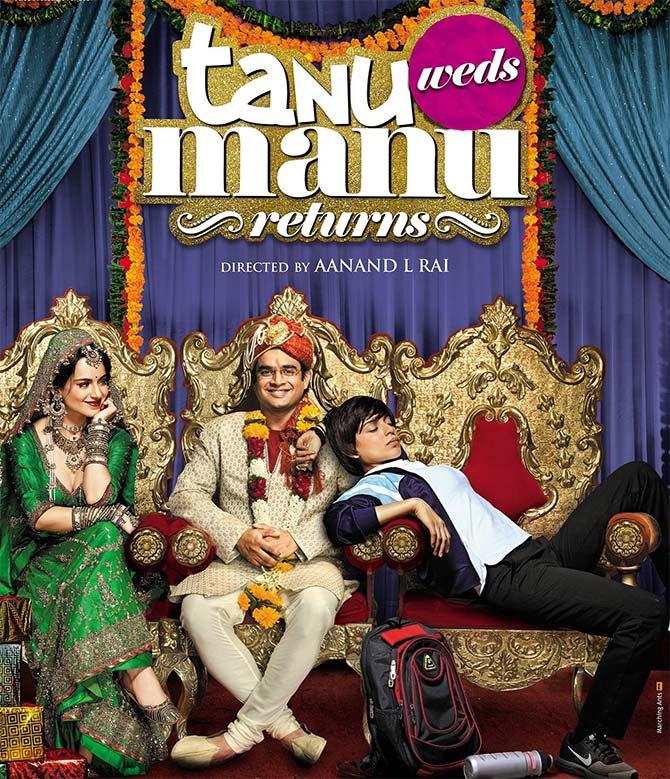 Kangana Ranaut's happily married status to NRI R Madhavan has a brief shelf life and she flies back to India while the latter languishes in a mental asylum. Later, he finds a warm and athletic substitute in a Haryanvi-spewing Kangana clone.
It's only when she sees Madhavan has moved on with a lookalike, Kangana 1 is hit by jealousy pangs and charges on Kangana 2, but the latter is not one to take things lying down either. She gives as good as she gets and better.

Jab Tak Hai Jaan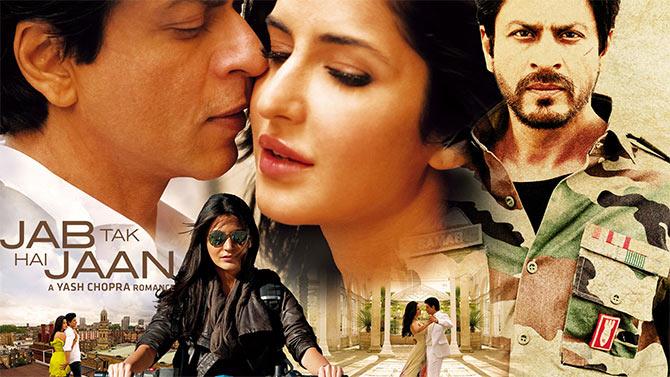 It's easy to believe Katrina Kaif and Anushka Sharma are crushing on Shah Rukh Khan in different chapters of his life till they merge.
What's not?
One is a NRI businessman's daughter he's taught Punjabi songs to, the other a documentary filmmaker he's assisted on a film about bomb-disposing squads.
During this time, he loses his memory twice and switched jobs from waitering to army man.

Mujhse Dosti Karoge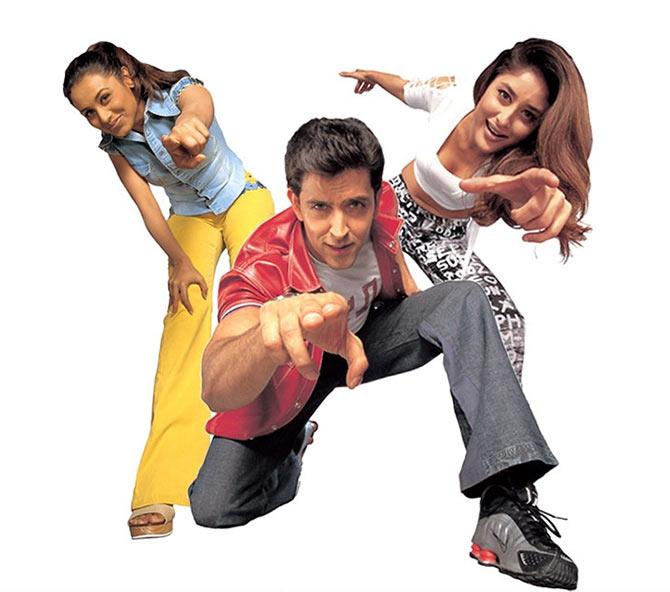 Hrithik Roshan is besotted by Kareena Kapoor's beauty and Rani Mukerji's soul in Mujhse Dosti Karoge. All because of some letters he wrote to Kareena all through childhood but were replied by her BFF Rani Mukerji.
Things get sad when Kareena too falls for the hunk's charms and Hrithik discovers Rani is the person behind the letters.
Heartbreak is inevitable and you know whose too.

Devdas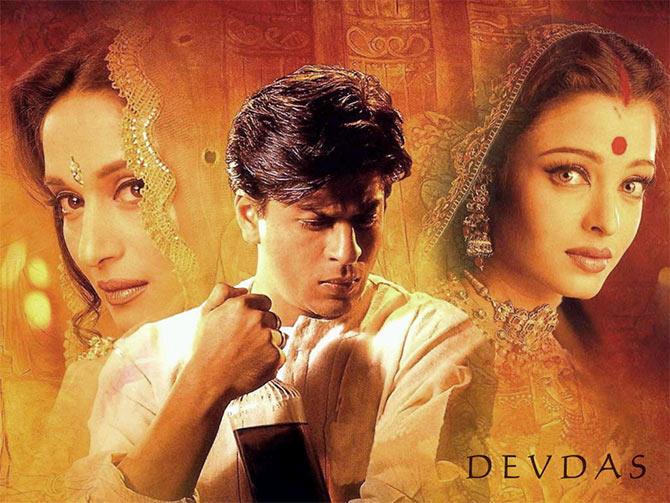 Paro's unwavering affection for childhood sweetheart Devdas is reciprocated with equal vigour until their ego comes in the middle.
Proud Paro marries a much older but wealthy guy while Devdas drowns himself in alcohol and grief. His only solace is the unconditional devotion of a courtesan named Chandramukhi.
Strong-willed Paro and Chandramukhi, played by Aishwarya Rai Bachchan and Madhuri Dixit, dote over SRK's Dev to his last breath in the tragic tale of unrequited love.

Andaz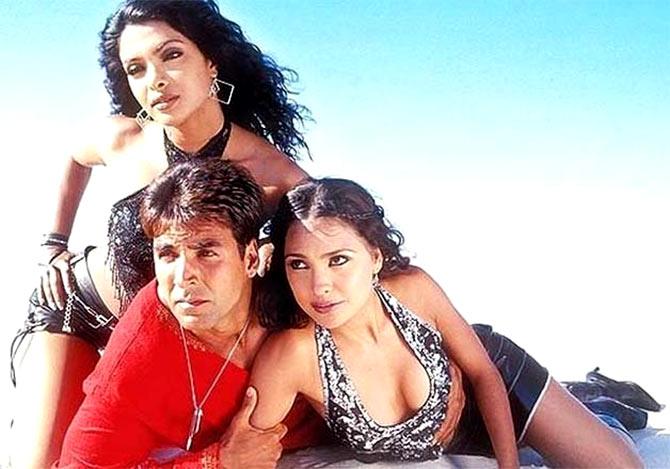 It's one of Bollywood's most dated stories.
Akshay Kumar cares about Lara Dutta, she marries another, her husband dies. She begins to care about Akshay but now so does her sister-in-law Priyanka Chopra.
Andaz tosses in every bit of possible melodrama to make an effective, box office love triangle, including a bizarre seduction song picturised on the troika.

Chori Chori Chupke Chupke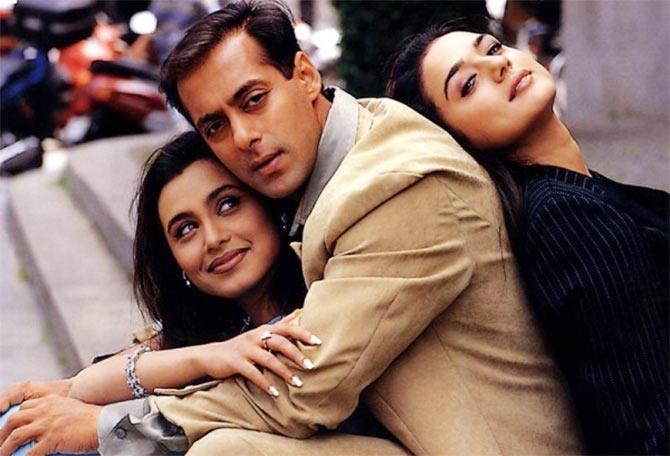 In this rehash of Shabana Azmi's Doosri Dulhan, Salman Khan and Rani Mukerji seek the help of a golden-hearted prostitute (Preity Zinta) to help them bear a child.
Bollywood doesn't care for science, so PZ has to spend only a night with Salman and the deed is done. She gets pregnant immediately.
Seeing the love between Salman and Rani triggers a desire for the same inside Preity and mandatory rona dhona follows.

Kuch Kuch Hota Hai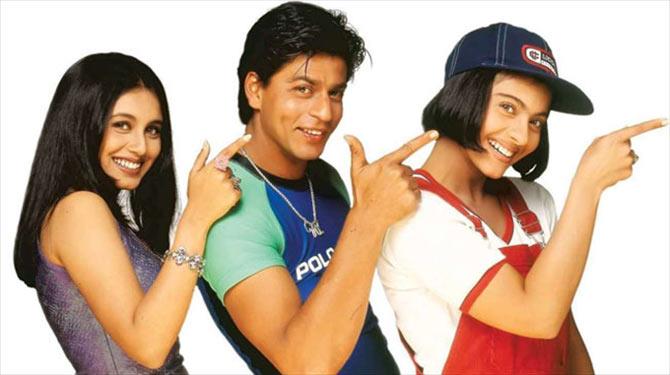 Karan Johar's 'Pyaar dosti hai' belief leads to tender trouble for the three protagonists of Kuch Kuch Hota Hai.
Shah Rukh Khan endorses the belief, Kajol interprets it as an expression of his unsaid feelings for her even as Rani Mukerji realises there's more to the afore-mentioned duo's friendship than they allow it to be. That doesn't stop her from flirting with her charming classmate though.
As it so happens, SRK picks Rani's campus hottie over sporty buddy Kajol in the first half, but goes chasing the latter's sari-clad version in the second half.

Gupt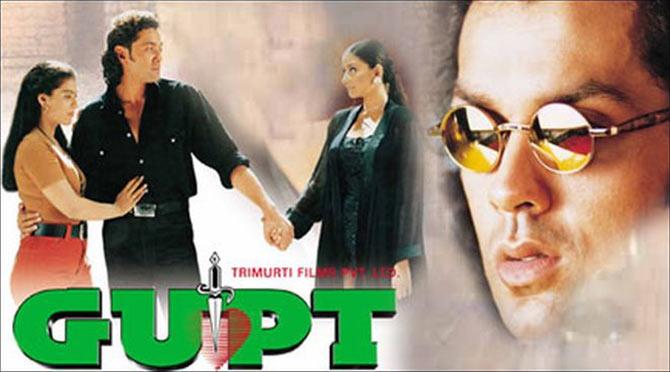 Although Gupt is a whodunit thriller, its motives relate to love and jealousy.
Bobby Deol is friendly with his classmates Kajol and Manisha Koirala and they both fancy him on first sight.
Deol loses his heart to overprotective Kajol while supportive Manisha is sure he'll feel otherwise eventually.
Amusing to watch these two lovely actresses catfight over their blank-faced bone of contention.

Dil To Pagal Hai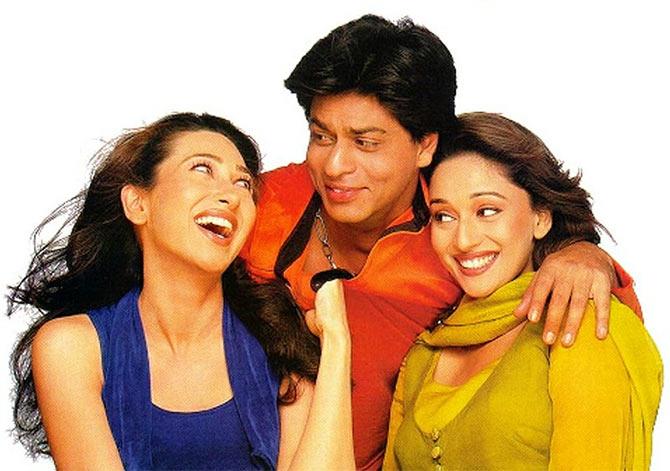 Shah Rukh Khan faced an awkward best friend versus muse situation in Yash Chopra's Dil To Pagal Hai too.
Mistaking his easy camaraderie with the troupe's lead heroine to be love results in lot heartburn for Karisma Kapoor.
Envy gets the better of her when she challenges her replacement and SRK's ultimate love interest Madhuri Dixit in a dance duel for one-upmanship.
Meanwhile, SRK is everything Madhuri's 'someone somewhere is made for you' philosophy stands for but feels much too obligated by her guardians to reciprocate instantly, incensing Karisma's understandable frustration.