Kanu Behl's Titli is one of the best films from India in recent years, says Aseem Chhabra from the Zurich film festival.
Ten years ago, two enterprising Swiss nationals decided to bring some films to Zurich to launch what they hoped would be a bonafide film festival. People questioned their judgment, wondering whether Europe needed another film festival.
Today, the Zurich Film Festival has come into its own, marking European premieres of major Hollywood films opening in the fall season, and also bringing other world cinema to the city.
In addition, this year's festival included a number of tributes -- from Diane Keaton (screenings of Annie Hall, Manhattan, the Godfather series etc), to French filmmaker Claire Denis, and master classes by the likes of Peter Fonda and Hans Zimmer.
The Zurich Film Festival is much smaller than Berlin, Cannes and Toronto; there were 150 films at this year's festival.
Here are my top 10 movies at the festival, in alphabetical order:
'71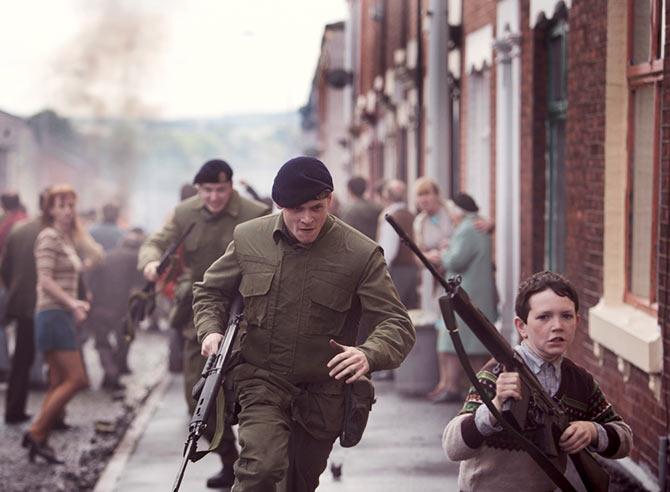 Image: A scene from '71
In 1971, a group of British soldiers finish their training and hope to be stationed in Europe. Instead, they are shunted off to Belfast and thrown into the middle of the brutal civil war between the Catholics and the Protestants.
Most of the film -- set in the course of one day and night -- focuses on a British soldier lost in the Irish Catholic section of Belfast, desperately trying to find his way back.
French filmmaker Yaan Demange's first feature has been celebrated at various international film festivals this year after it won a special mention by the Ecumenical Jury at the Berlin Film Festival.
'71 is one of the best thrillers of the year with a real edge-of-the-seat quality.
It boasts of fine performances, especially from Jack O'Connell who starred in this year's prison drama Starred Up.
Birdman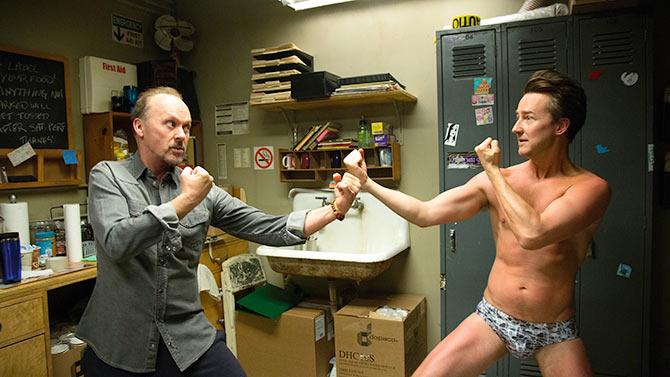 Image: Michael Keaton and Edward Norton in Birdman
Michael Keaton acted in the first two Batman films, in 1989 and 1992, both directed by Tim Burton. He has had a fairly busy acting career since then, but has lost the edge.
In Mexican master Alejandro Gonzalez Inarritu's fifth feature, Birdman or (The Unexpected Virtue of Ignorance) Keaton practically plays himself -- a movie actor, who once acted as a superhero and is now trying resurrect his career through a stage play.
In the course of the play, he meets all sorts of characters, including a new actor, played by Edward Norton. The two get locked in a battle of egos.
Birdman is a mad film with fluid camerawork.
Inarritu works with his Mexican colleague Emmanuel Lubezki, who won an Oscar for Best Cinematography for his work in Gravity. Lubezki's camera in Birdman has such high energy that it becomes a character in itself.
An intelligent, fun, film, Birdman is a departure from Inarritu's dark work, especially his last film Biutiful.
Escobar: Paradise Lost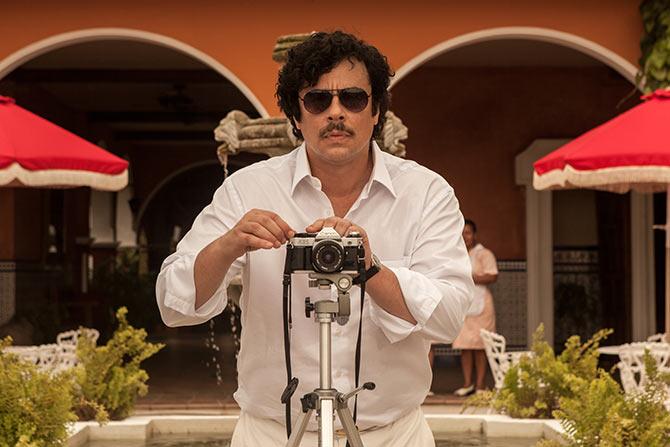 Image: Benicio Del Toro in Escobar: Paradise Lost
Little is known of the private life of Pablo Escobar, the notorious Colombian drug lord and one of the wealthiest cocaine smugglers in the world.
In his new film Escobar: Paradise Lost, Italian director and actor Andrea Di Stefano attempts a part fictional, part real story of Escobar, the man.
We see the drug lord's life through the eyes of two Canadian brothers (both fictitious characters) who have moved to Colombia to surf and set up a small business.
In the film, Escobar -- played by Benicio Del Toro -- is a powerful local leader. He dabbles in politics, is very popular with his constituents and loved by his family.
But there is also a dark, violent, side to him.
Di Stefano gives us a gripping thriller with a smooth but frightening Del Toro, who is already garnering attention for a possible Oscar nomination.
I.D.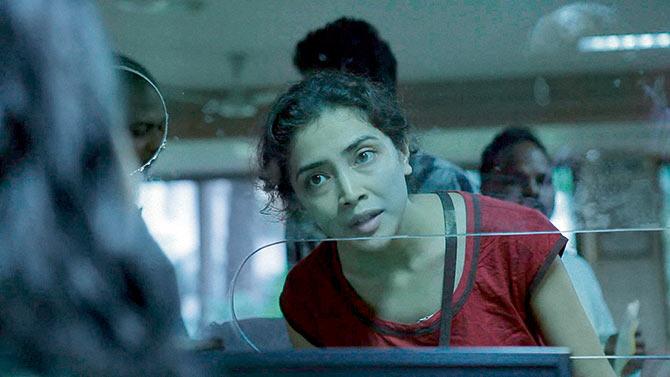 Image: Geetanjali Thapa in I.D.
This year the Zurich Film Festival paid a special tribute to Indian cinema in its New World View section. Some 13 films from India were shown.
First-time filmmaker Kamal KM's 2013 film I.D. was among the best.
The premise of I.D. is simple and it could happen to anyone.
A young upper class woman, Charu, played by the terrific actress Geetanjali Thapa (winner of the National Award for her performance in Liar's Dice, which was also shown in Zurich) is in her Bandra (a posh Mumbai suburb) apartment when a worker comes to paint her living room wall.
While working, the worker suddenly faints.
The rest of the film has Charu first trying to get medical treatment for the worker and then desperately tracing his identity by visiting the slum where he lives.
I.D. explores the class divide in India, putting a sense of guilt on each one of us as we watch the film.
Labyrinth of Lies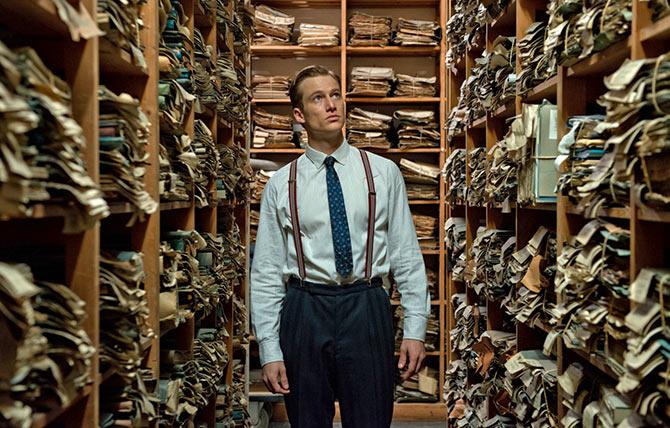 Image: Alexander Fehling in Labyrinth of Lies
For all those who say that they have seen enough films about the Holocaust, there is a near masterpiece called Labyrinth of Lies.
Set in Germany about 10 years after the end of the war and past the Nuremberg Trials, the film shows us a nation in denial.
The younger generation knows little about what happened in Nazi death camps like Auschwitz, while those who lived through the war would prefer to forget it.
We see the story through the eyes of an eager young lawyer, who takes up the case of one Auschwitz camp survivor.
His project grows larger and larger. It leads him to attempt to capture Josef Mengele, the notorious doctor at Auschwitz. The attempt fails, but the lawyer is able to bring many other Nazis to trial.
A political thriller, Labyrinth of Lies's most shocking revelation is that practically all of Germany was a supporter of Hitler's madness.
Melbourne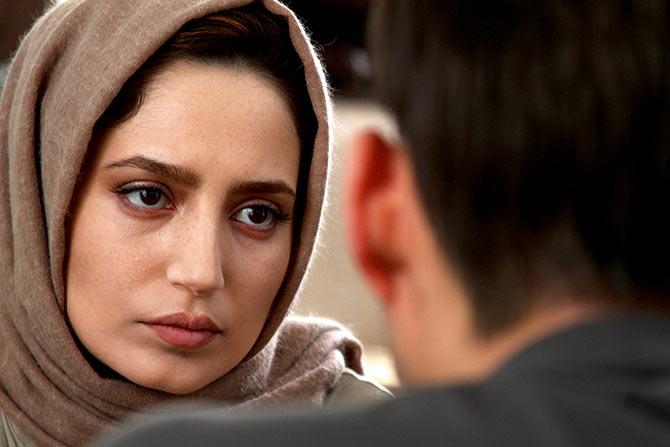 Image: Negar Javaherian in Melbourne
Iranian film Melbourne is set during the course of one day. A young couple in Tehran is doing last minute packing as they are moving to Melbourne for graduate studies.
A neighbour's babysitter asks them to watch over her charge. The baby is asleep and the couple tiptoes around the house.
Suddenly, the husband notices that the child is not moving. When he tries to wake up the baby, there is the shocking realisation that she is dead.
Much of Melbourne has the couple trying to figure out how to deal with the burden of a dead baby, while also not jeopardising their trip and plans.
Melbourne is very well written, with unexpected twists. It is a deeply tragic and complex film that reminds the viewer of the Oscar-winning Iranian film A Separation. And another connection: A Separation's male lead, Payman Maadi, is also in this film.
Return to Homs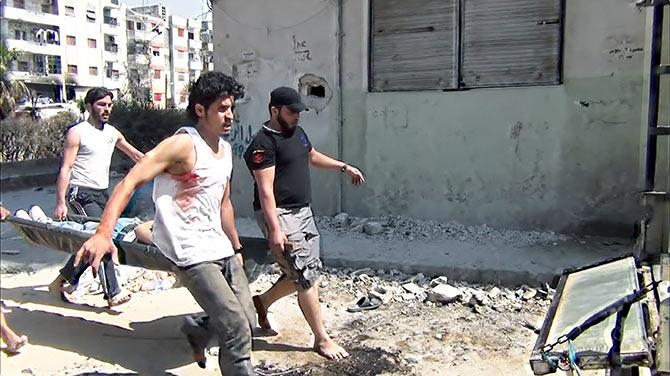 Image: A scene from Return to Homs
Winner of the Grand Jury prize for World Cinema Documentary category at this year's Sundance Film Festival, Return to Homs is a tough take on the civil war in Syria with footage that almost never makes it to our cable news channels.
Director Talal Derki works under very difficult circumstances, often in the midst of the fighting, and sometimes using the assistance of other cameramen.
The result is an explosive look at a city totally decimated by the war.
Return to Homs is also the story of a charismatic soccer player, Abdel Basset Sarout.
One of the best goalkeepers in all of Asia, Sarout gave up his future in soccer to lead the rebels fighting against President Bashar al-Assad.
He sings, he is a poet, and his magnetic personality makes Return to Homs an engaging film.
St Vincent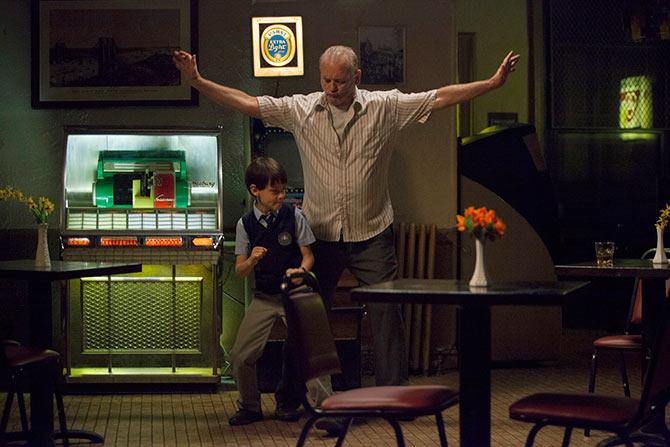 Image: Bill Murray in St Vincent
Some people will say that Bill Murray is never off in any film. That may be true, but even by Murray's usual standards, his performance in St Vincent is very enjoyable.
In director Theodore Melfi's first feature, Murray plays Vincent Canatella, a crotchety old man living in Queens, New York. He gambles, drinks a lot and has a regular prostitute (a hilarious Naomi Watts).
Things change for Canatella when a newly divorced woman (Melissa McCarthy) moves in next door with her young son.
Suddenly Canatella is being asked to babysit the kid, pick him up from school and even help him with his homework.
Canatella has some unorthodox views about babysitting, and all of that makes St Vincent a delightful comedy, with a lot of heart.
The film captures the ethos of Queens, the immigrants, the racecourses, the bars and more, giving St Vincent a charming and authentic edge that is often missing from Hollywood films.
Titli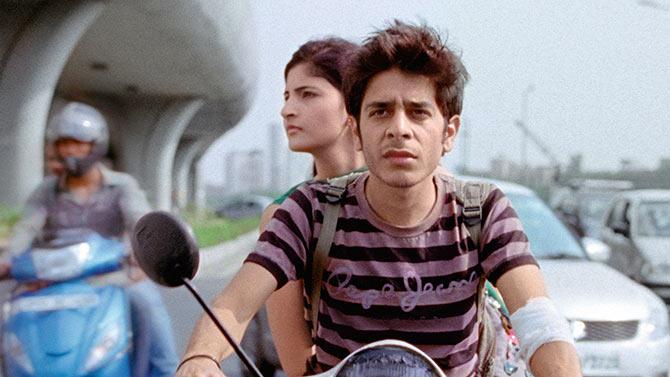 Image: Shashank Arora in Titli
Kanu Behl assisted director Dibakar Banerjee in films like Oye Lucky! Lucky Oye and Love Sex Aur Dhoka. At the same time, he was also working on a script of his own with his friend Sharat Katariya.
His directorial venture Titli, produced by Banerjee and the Yash Raj Films banner, is a devastating film and definitely one of the best from India in recent years.
Titli is the name given to the youngest of three brothers who live in a small house in the eastern part of Delhi.
The oldest brother (played with much intensity by Ranvir Shorey) is prone to violence and commits petty crimes with his siblings. He also inflicts physical and emotional pain on all, especially Titli.
Titli, excellently played by newcomer Shashank Arora, has one goal in life -- to escape the family's cycle of violence.
A very powerful film, Titli's images and emotional journey will stay with the audience long after they leave the theatre.
Toto and his Sisters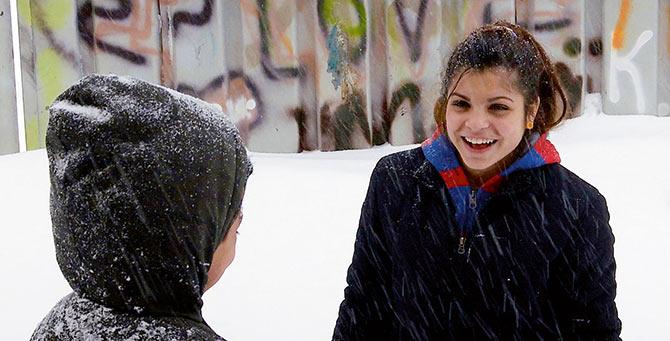 Image: A scene from Toto And His Sisters
Toto is a Romanian gypsy boy living with his two older sisters in a rundown apartment, often frequented by their uncle and his friends who are heroin addicts.
Toto's mother is in prison for selling drugs and there is no father on the scene.
Director Alexander Nanau's film is a documentary. The filmmaker and the crew observe the children and their milieu without making any commentary.
The one saving grace in Toto's life is his desire to dance. He is a natural dancer, attends dance classes after school and even enters a hip hop competition.
Life is harsh, but even at a young age, Toto finds a way to survive and escape his surroundings.
Toto And His Sisters has a positive, upbeat tone rarely seen in such tough documentaries.