'Mumbai is one of the safest cities in India, from my experience.'
'But I won't say cities are safe for women. When I was in Delhi, I used to travel to college by Metro and so many instances have happened with me.'
'If you think you can go out at night, you can't do so without being scared. But in Mumbai, girls are much safer and they do go out.'
'The way men look at you in Noida or Delhi... they won't look at you like that in Mumbai.'
Pankhuri Awasthy discusses her new show, Kya Kasoor Hai Amla Ka.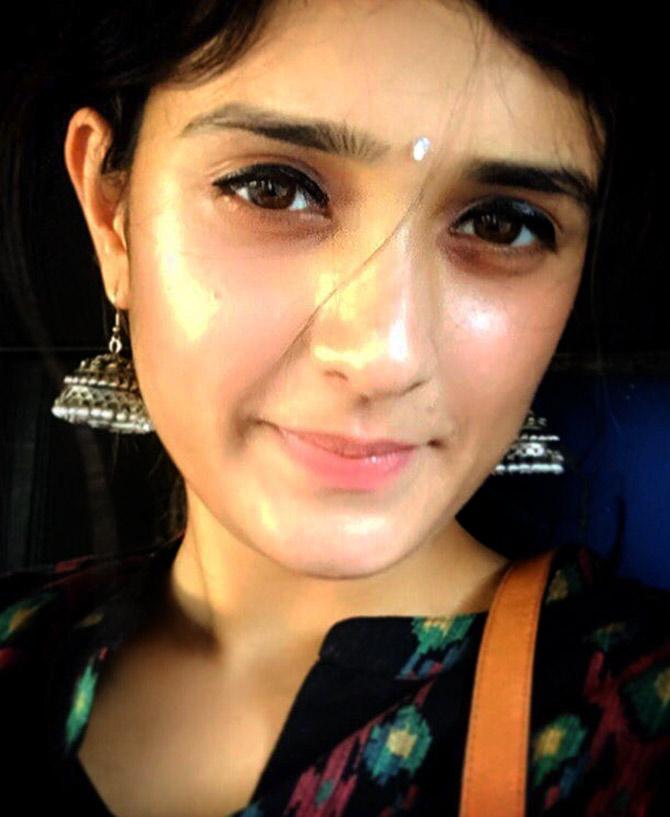 Photograph: Pankhuri Awasthy/ Instagram
After featuring in television shows like Fanaa, Yeh Hai Aashiqui and Razia Sultan, Pankhuri Awasthy has signed up for Kya Kasoor Hai Amla Ka, a new show in which she plays a rape victim.
An adaptation of a Turkish soap called Fatmagul (which is being aired on Zindagi TV channel), it tackles a sensitive subject. Shabana Azmi plays a psychiatrist who helps Pankhuri's Amala.
Kya Kasoor Hai Amla Ka premieres on April 3 on Star Plus.
As the show is set in Dharamshala, the makers have shot across real locations in the city for a month.
Pankhuri tells Rediff.com contributor Rajul Hegde more about herself and the show.
Tell us about yourself.
I am originally from Lucknow and grew up in various places, primarily Delhi. I moved to Bengaluru for a job as a sales manager.
Acting was always on top of my mind but I did not know how to go about it, as I did not have any connection with this industry.
I used to do theatre in school and college. A friend asked me to audition for a BBC show but it did not work out.
I got my first break on TV with Yeh Hai Aashiqui after two and a half years. Then I returned to Bangalore.
After that, I played a parallel lead in the second season of Fanaa, followed by Razia Sultan. I honed my acting skills while doing Razia.
Then I did Suryaputra Karn, where I played Draupadi and did a few ads before I was offered Kya Kasoor Hai Amla Ka.
Kya Kasoor Hai Amla Ka will not show the general day-to-day stuff that happens on TV, where families solve their problems. This show tackles the violation of a woman's innocence.
Amala goes through bad circumstances in her life. I feel lucky to play characters that have substance. The show is basically about this girl's strength, and how she fights for her rights.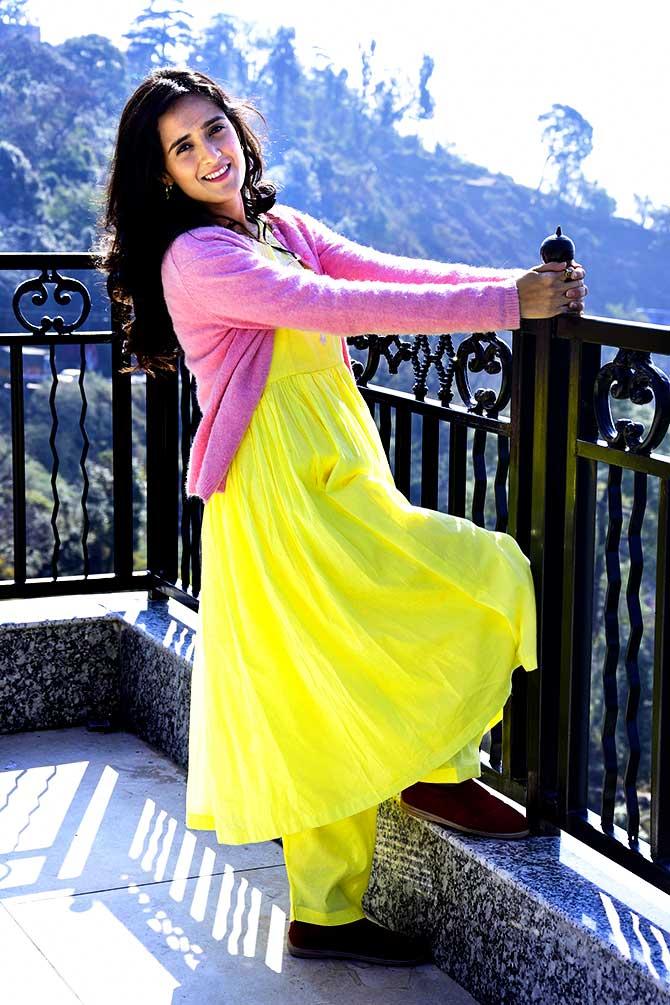 How did you prepare yourself for this character?
I was very impressed with the makers of the show and their detailed research. My director Nandita Mehra had once told me that the writer of Fatmagul was flown down and they discussed what they were doing.
To prepare for my role, I met a psychologist and a psychiatrist to get into the psyche of a rape survivor. They told us that what's uncommon is that most of these girls are married to the guy who raped them so there is a trauma they go through, as they have an uncomfortable relationship with the partner.
Personally, playing this character was very non-dramatic. When you do a historical or a mythological show, the grandeur of the set and jewellery add a lot of feel. But in this character, there is nothing.
How challenging is it to play a rape victim?
It's difficult. Some references are taken from day-to-day life. For instance, if you are walking alone at night, you feel somebody is following you and you get scared instinctively. I have to tried to bring it out in the character.
I took a lot of time to get into the character. We have not kept it melodramatic with crying. You cry more from inside.
I did not use too much glycerine; instead, I tried to do internalise the character's pain. By the end of it, my head would be hurting and I would get exhausted. There is so much pressure on your mind, and your eyes swollen, that you want to rest at the end of the day.
Psychologically, it did not affect me, as my co-actors would keep the atmosphere on the sets light. We would be mostly just chilling and joking.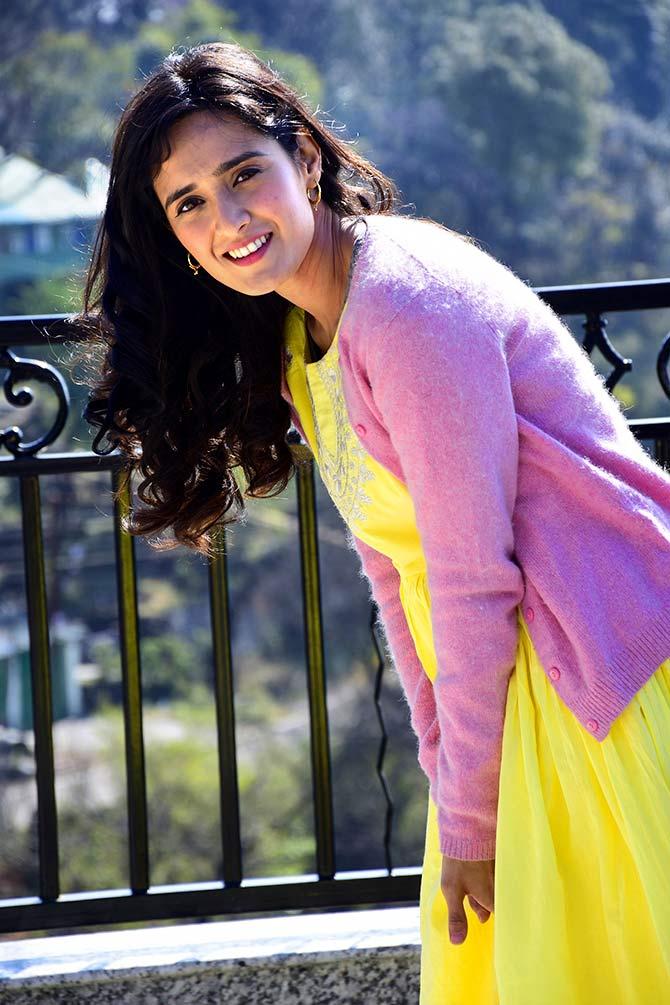 Safety is the biggest concern for a woman. How safe do you feel in Mumbai, where you live?
Mumbai is one of the safest cities in India, from my experience. I have stayed in Delhi, Chandigarh, Noida and Bengaluru, and have visited other cities too.
I won't say cities are safe for women. When I was in Delhi, I used to travel to college by Metro and so many instances have happened with me. When you are young, you don't realise half of the things that happen to you. Cities are not safe for girls. If you think you can go out at night, you can't do so without being scared.
But in Mumbai, girls are much safer and they do go out.
The way men look at you in Noida or Delhi... they won't look at you like that in Mumbai.
Please elaborate.
I was in Bengaluru, watching an IPL match with my friends. I was wearing a skirt. There was this guy, who had the courage to touch me as we were moving out. I slapped him.
Earlier, I didn't have the courage to stand up against it. Now I do.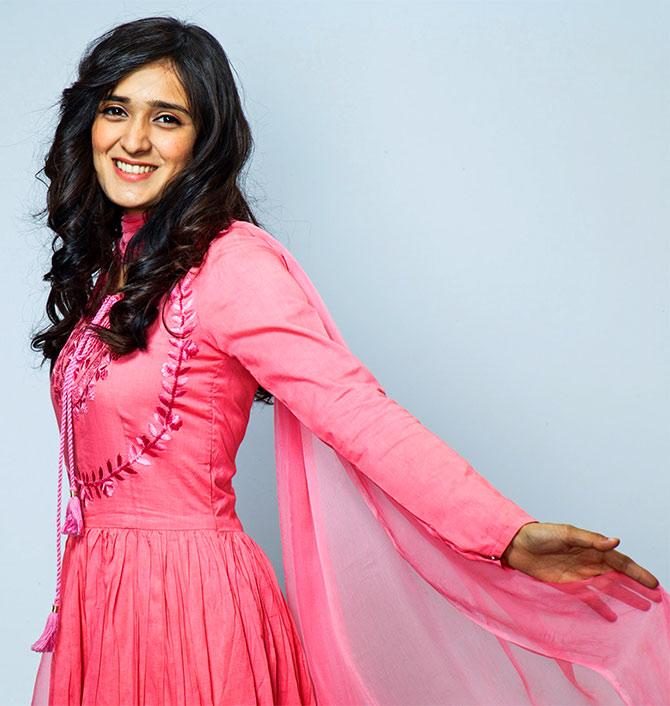 How much has luck played a role in your career? You have done three major shows in just two years.
I am grateful to the Almighty.
When you are a part of this industry, there are so many pretty faces and talented people. I consider myself lucky because few get this opportunity. I hope I keep getting (roles) in future too.
But you can't ignore talent. I want to be known for my acting, not my looks.
How was the shooting experience in Dharmashala?
There are challenges while one shoots in real locations -- it was very cold -- but the real beauty doesn't not come otherwise. For example, when you say dialogues, there is breath vapour, which doesn't happen on the set.
The real locations are aesthetic, as there are fields, streams and hills in the background.
We had an acting workshop. We were also made to learn the dialect of Himachal Pradesh.