Telugu movie and political doyens mourn the legend.
After paying homage at the late Dasari Narayana Rao's home, Telugu movie and political doyens were present at the filmmaker's final journey.
Dasari Narayana Rao -- movie director and sometime politician -- passed away in Hyderabad on Tuesday, May 30, after a prolonged illness.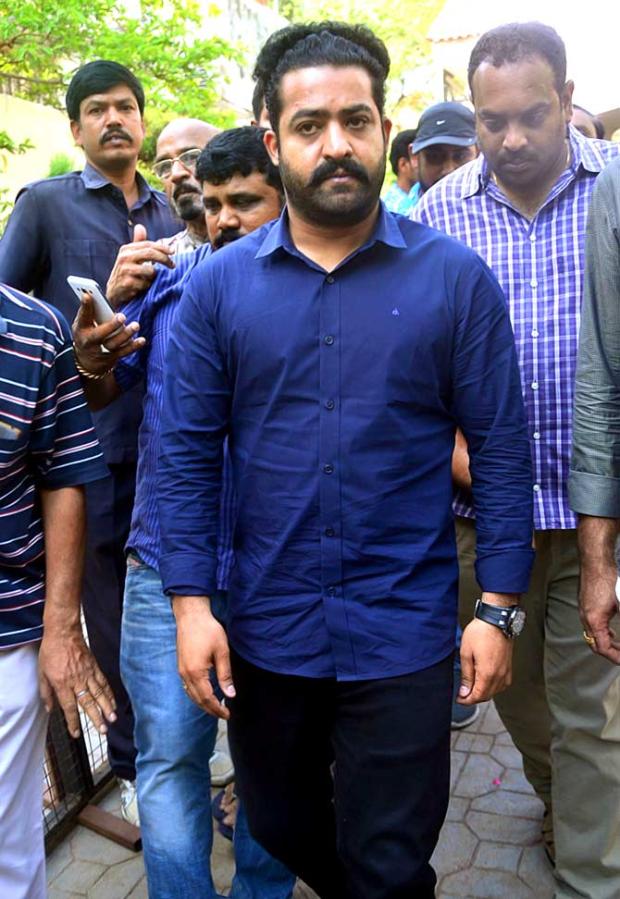 N T Rama Rao Jr, whose grandfather, the legendary Nandamuri Taraka Rama Rao, worked in several Dasari movies.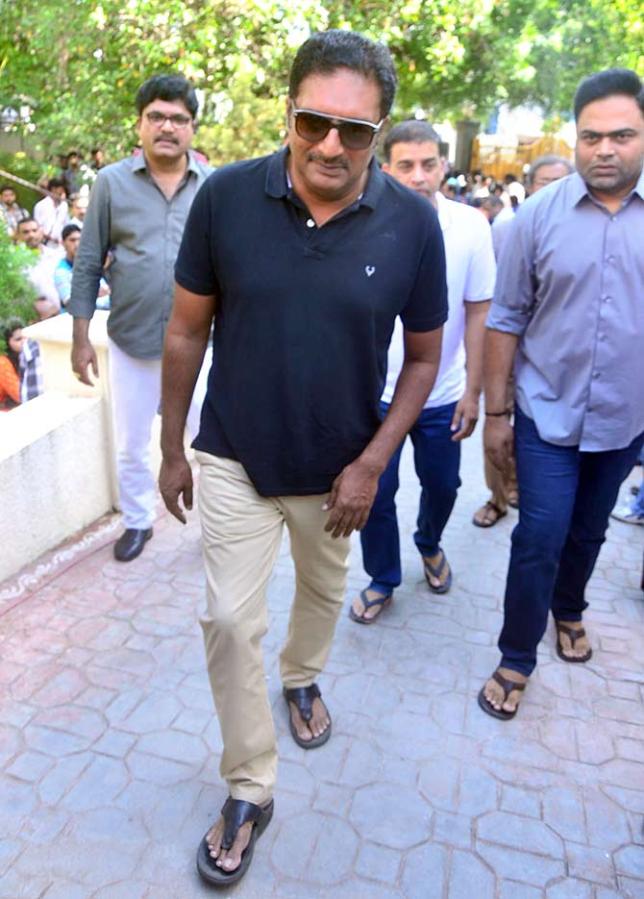 Prakash Raj, who acted with Dasari in a few films.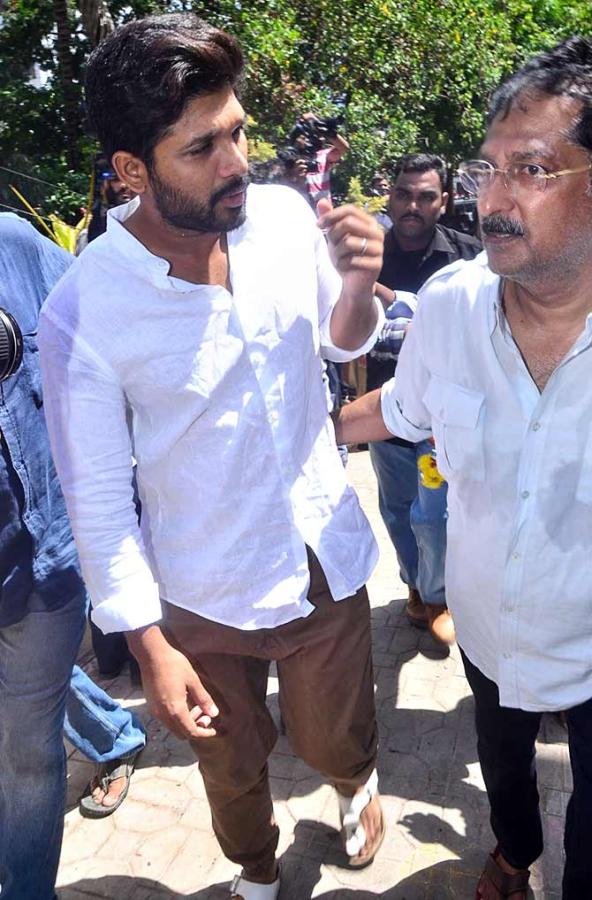 Actor Allu Arjun.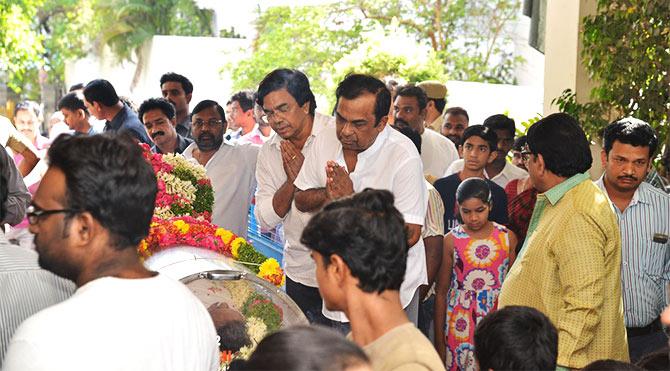 Comedian Brahmanandam.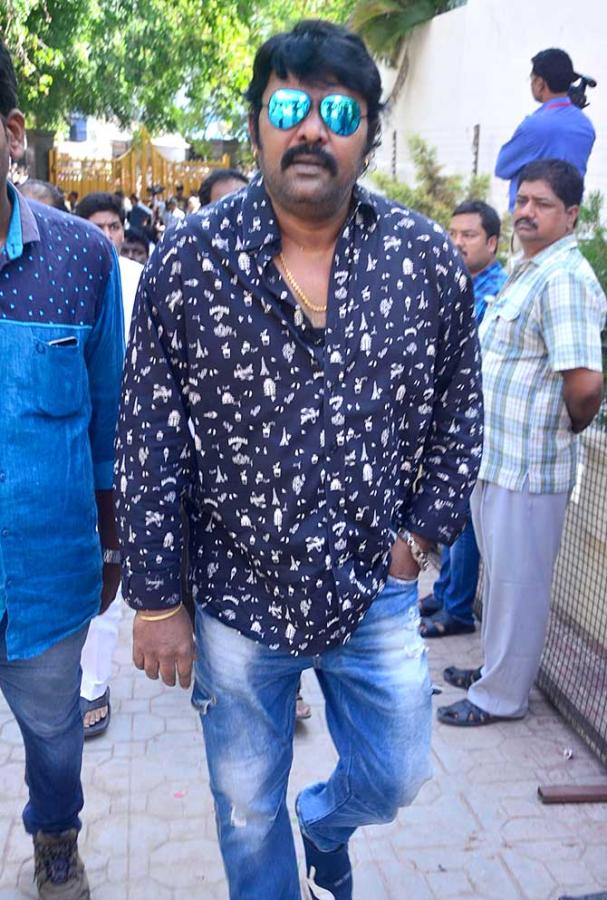 Actor-director G V Sudhakar Naidu.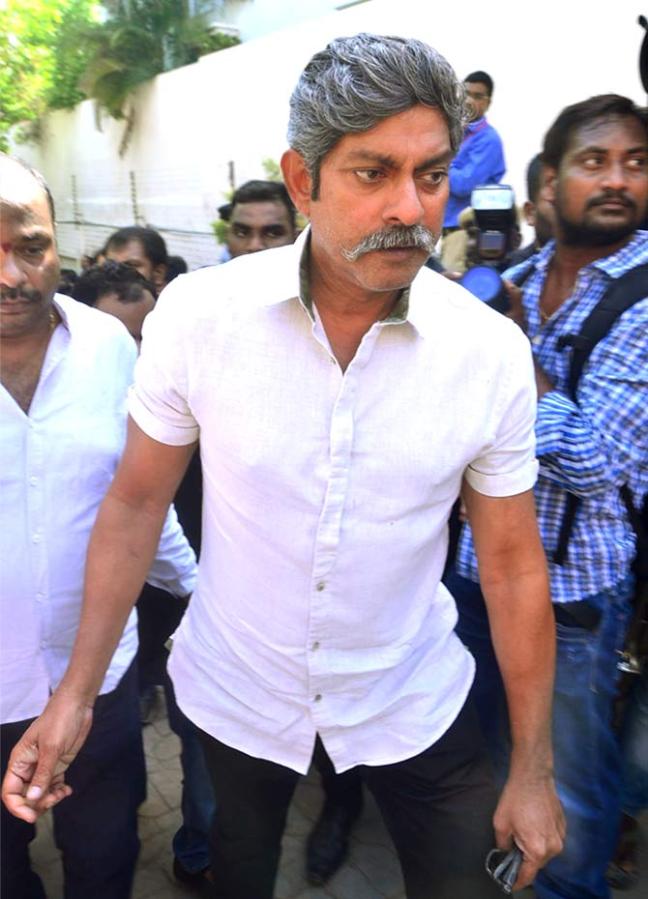 Actor Jagapati Babu.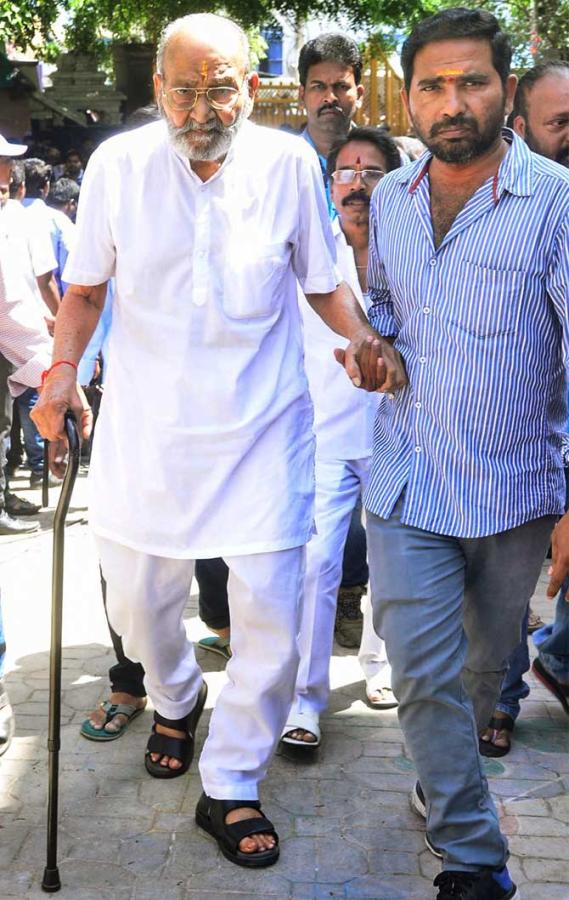 Director Kasinathuni Viswanath, the Dadasaheb Phalke awardee.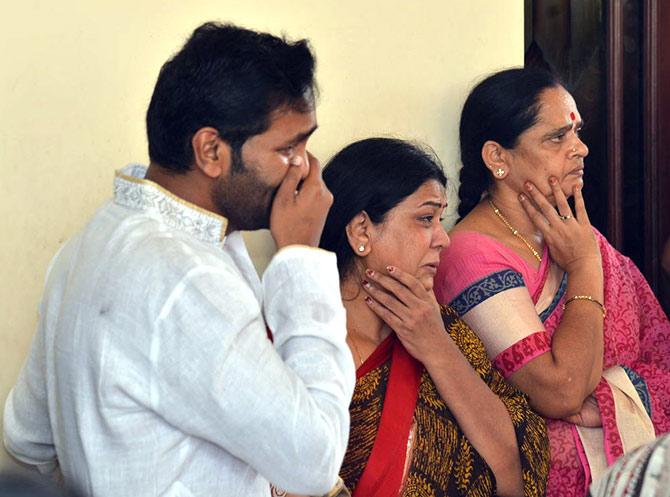 Manchu Vishnu with his mother Nirmala.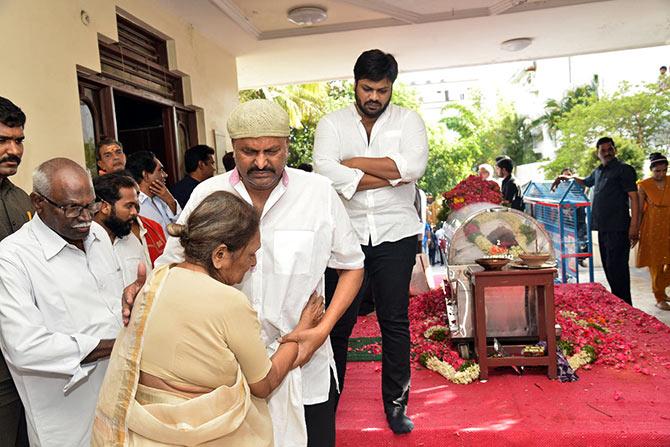 Mohan Babu with son Manchu Manoj.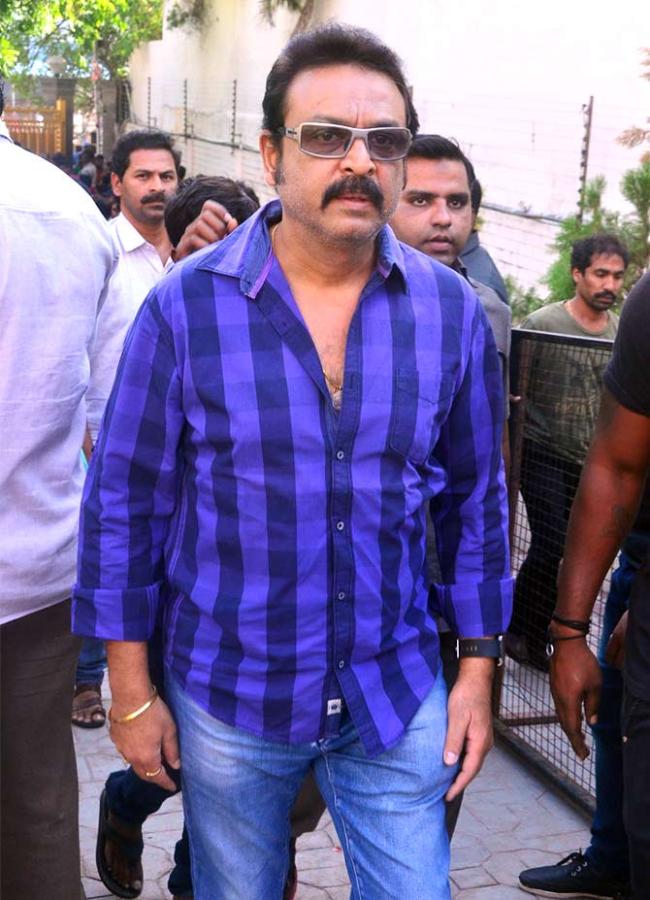 Actor Vijaya Naresh.
Music director Raghu Kunche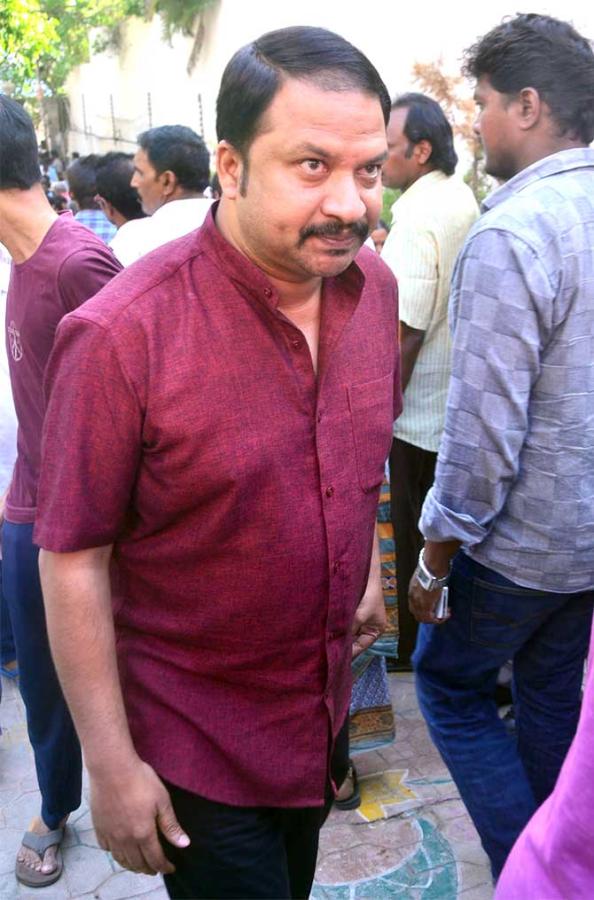 Music director R P Patnaik.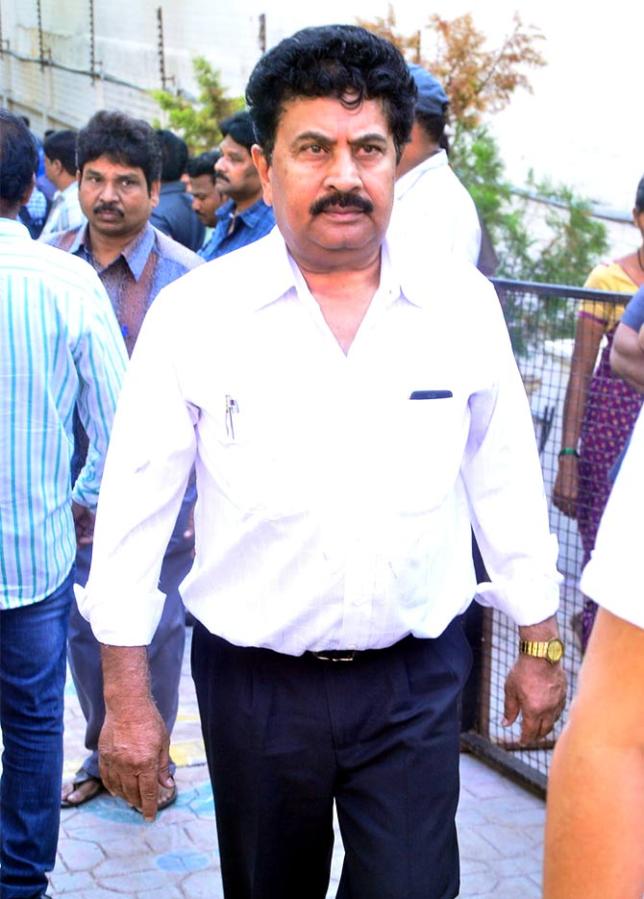 Producer Achi Reddy.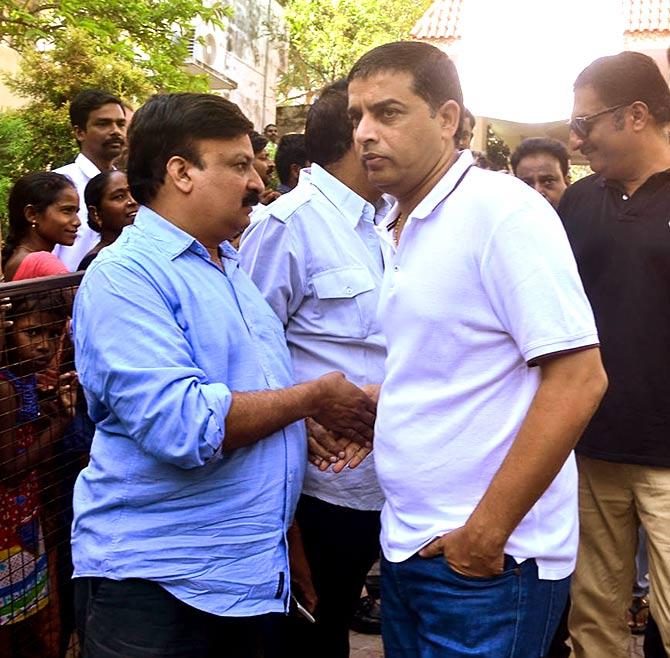 Producer Dil Raju (in a white t-shirt).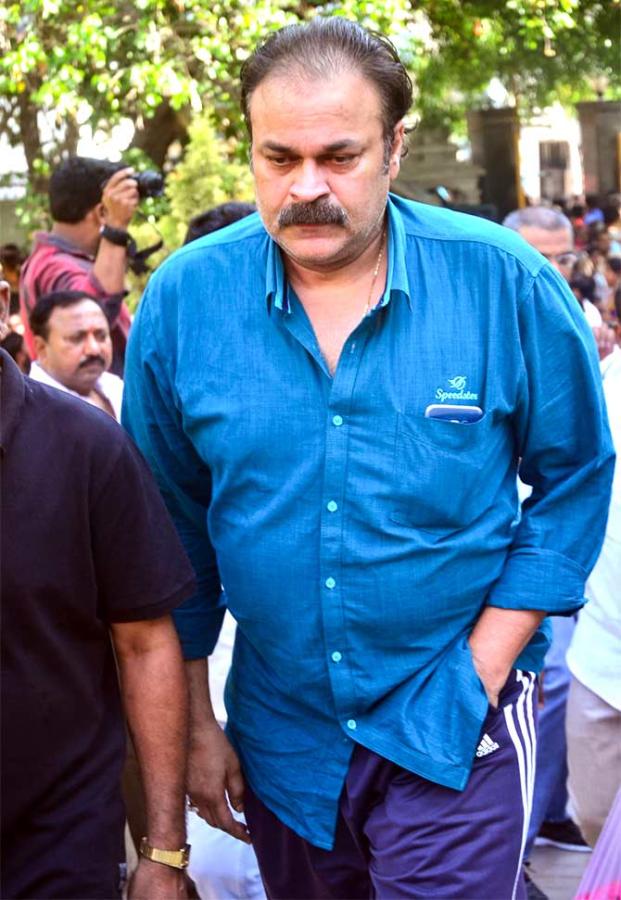 Actor, producer Naga Babu.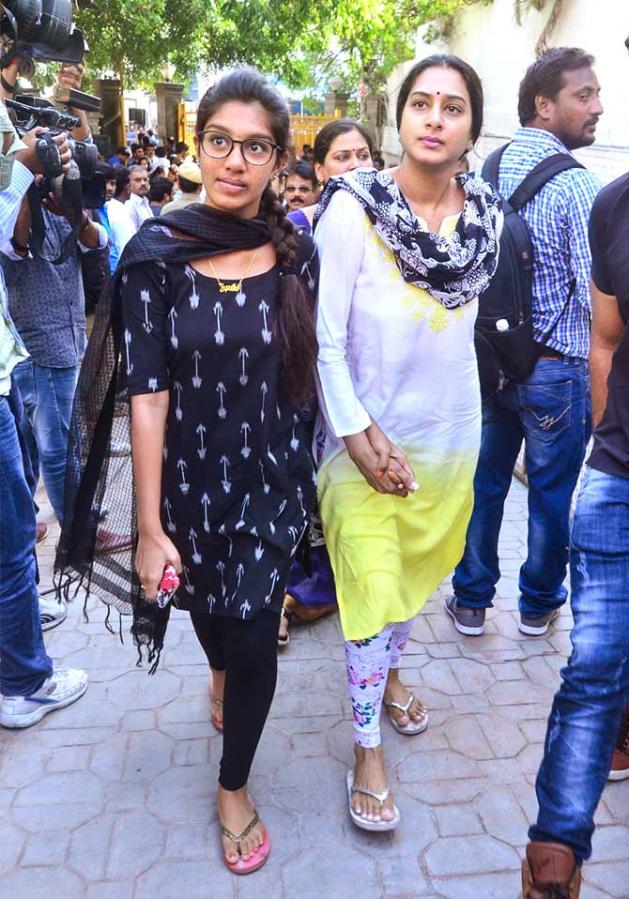 Actress Surekha Vani arrived with daughter Supritha.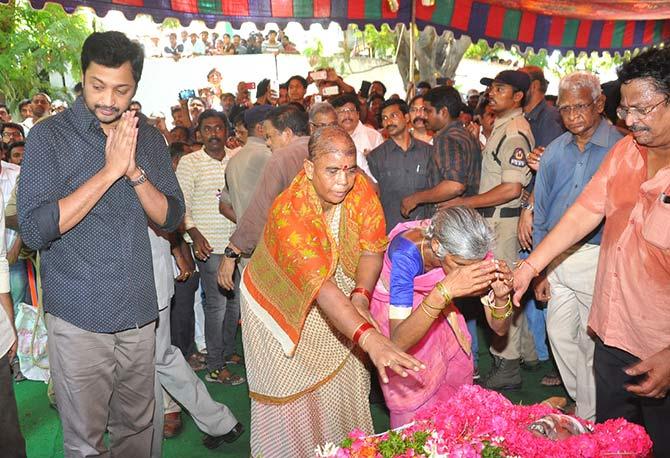 Actor Aryan Rajesh, left.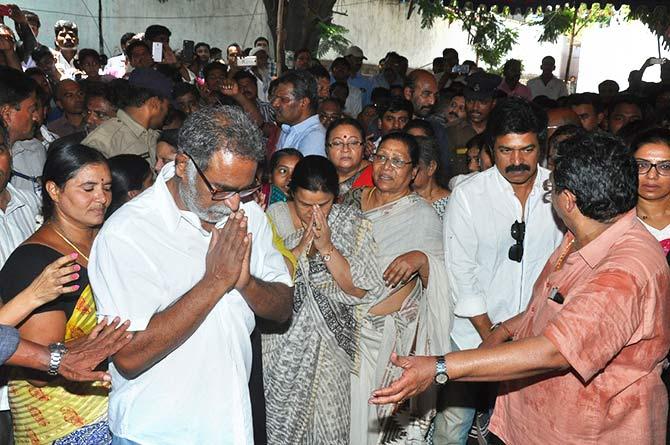 Actor Maganti Venu Benerjee, left.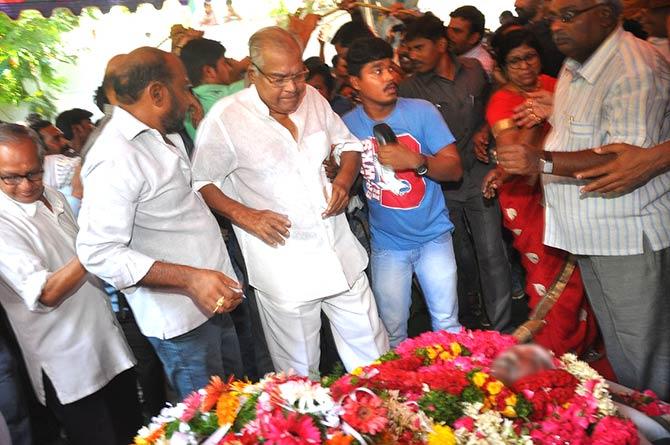 Actor Kota Srinivasa Rao, centre.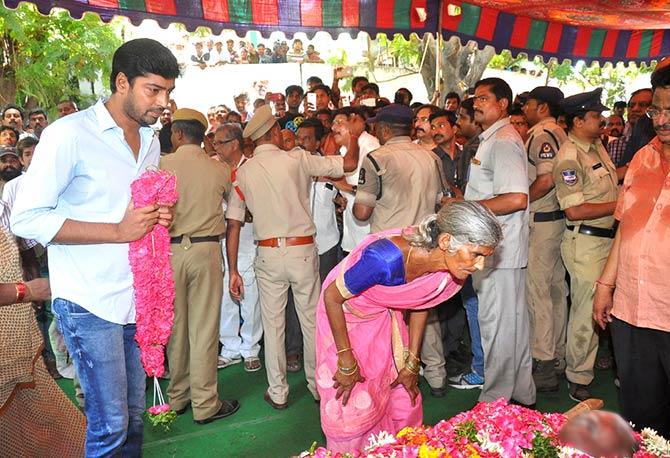 Actor Naresh, left.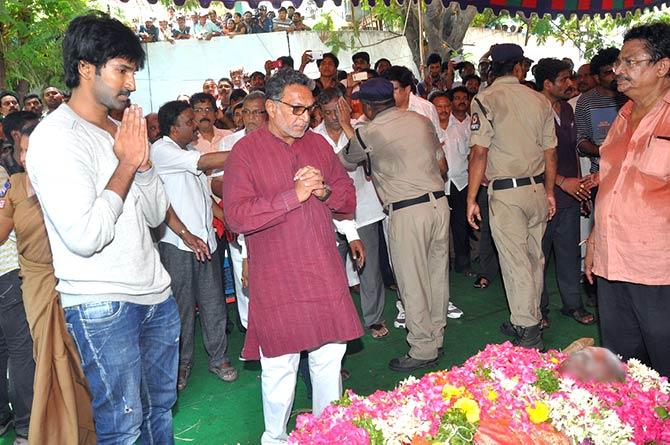 Actor Nassar, in a maroon kurta.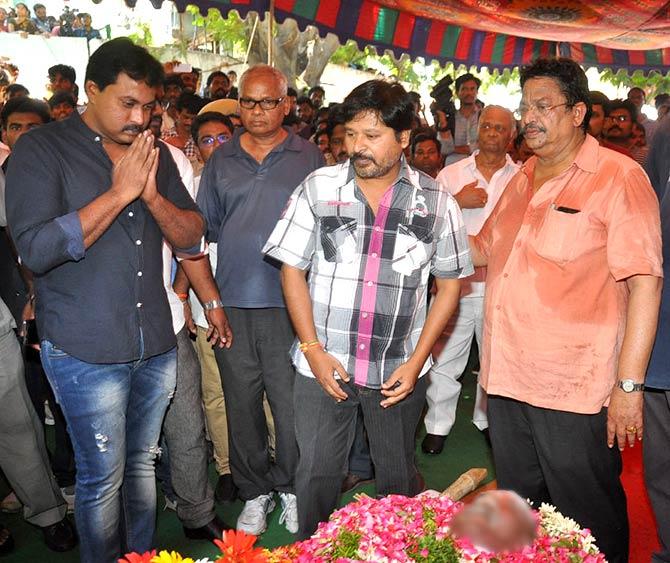 Actor Suneel, extreme left.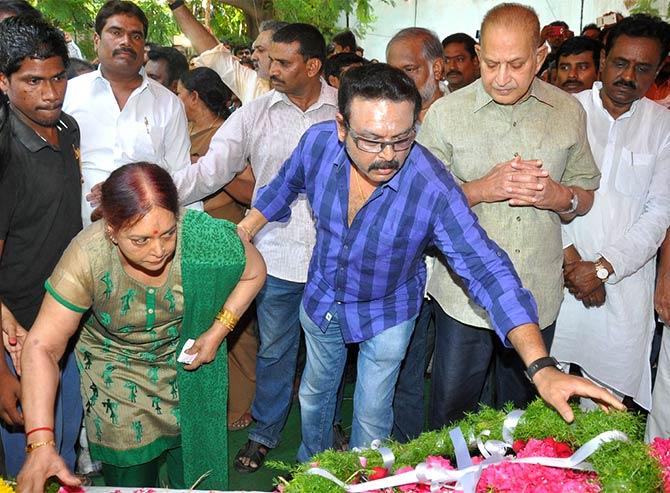 Actor Krishna (in a grey shirt) and his wife Vijaya Nirmala.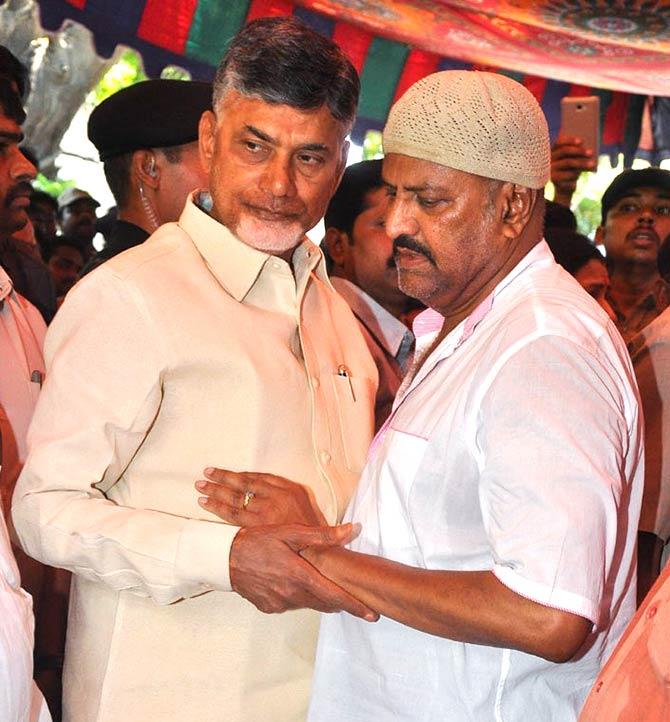 Andhra Pradesh Chief Minister Nara Chandrababu Naidu with Mohan Babu.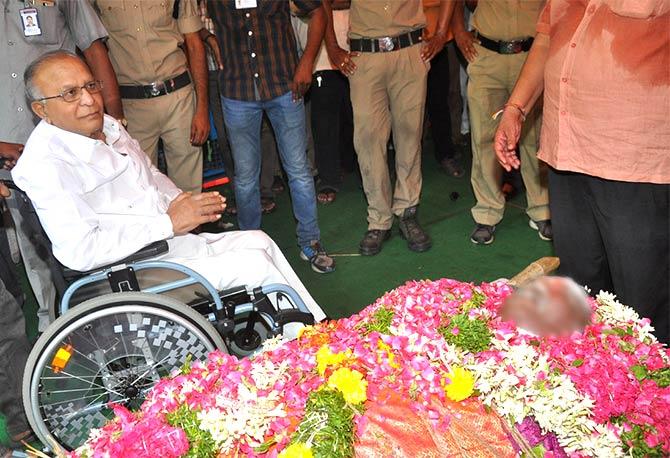 Former Union minister S Jaipal Reddy.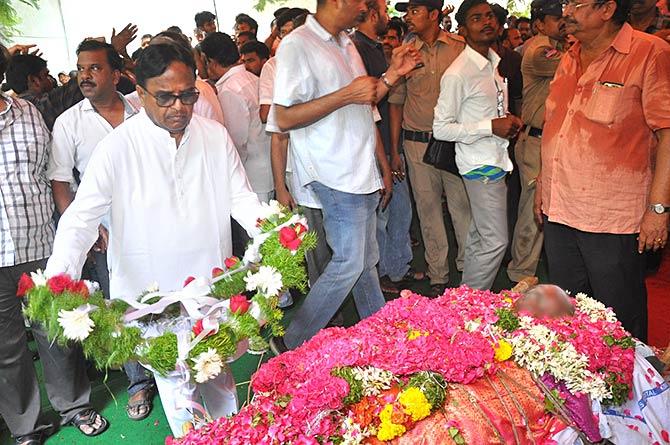 Politician Ponnala Lakshmaiah.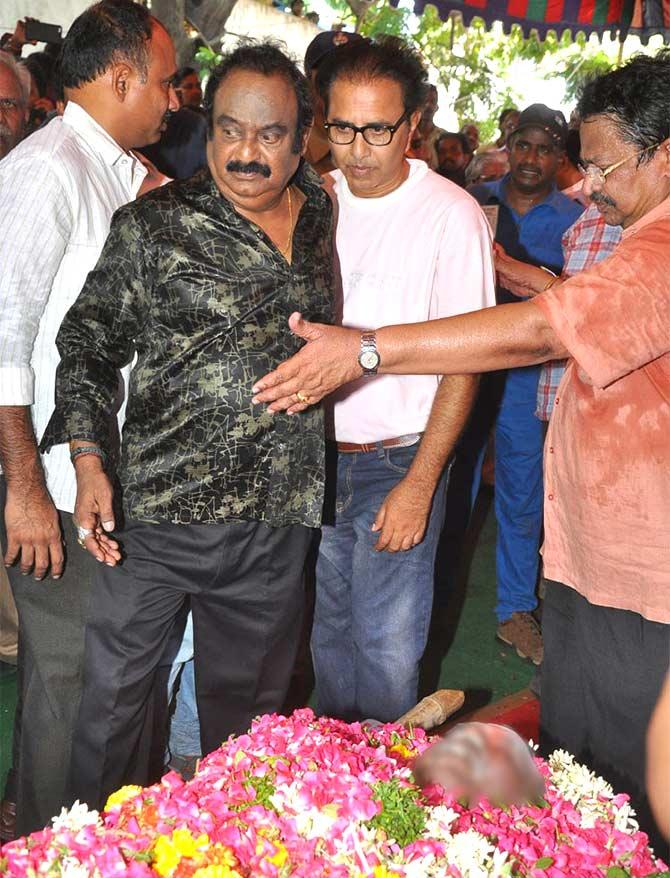 Writer-actor Sanjeevi, left, and music director Vandemataram Srinivas (in a white t-shirt).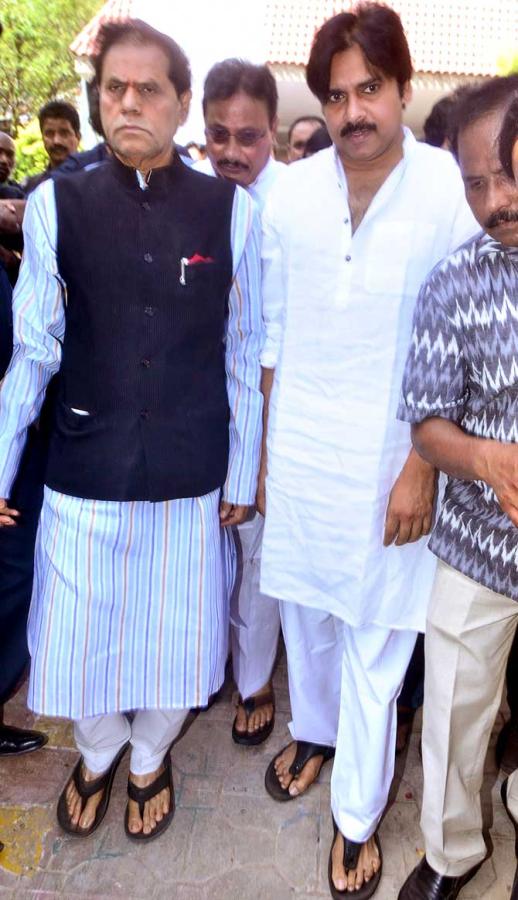 Producer-politician T Subbarami Reddy with superstar Pawan Kalyan,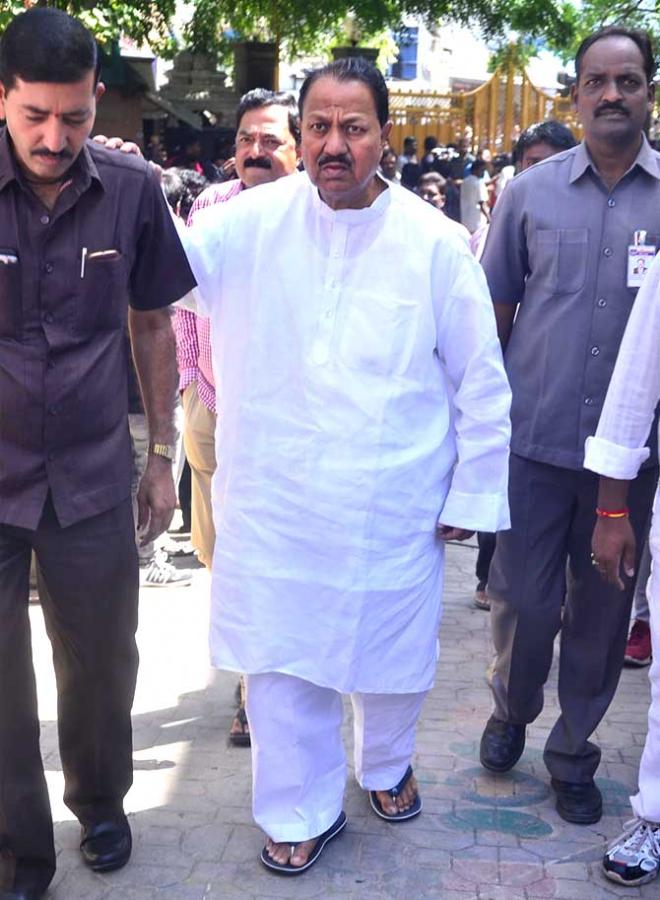 Politician D Srinivas.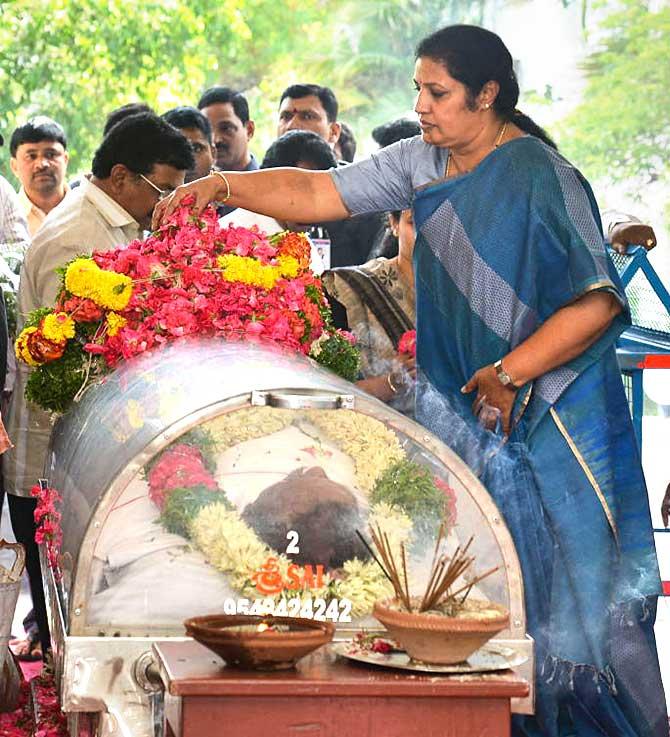 Former Union minister Daggubati Purandeswari.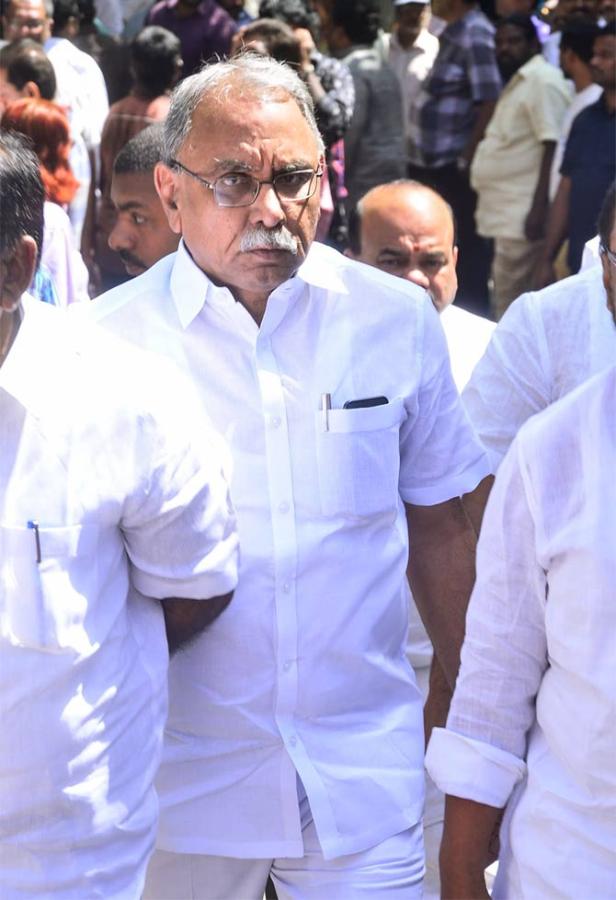 K V P Ramachandra Rao, MP.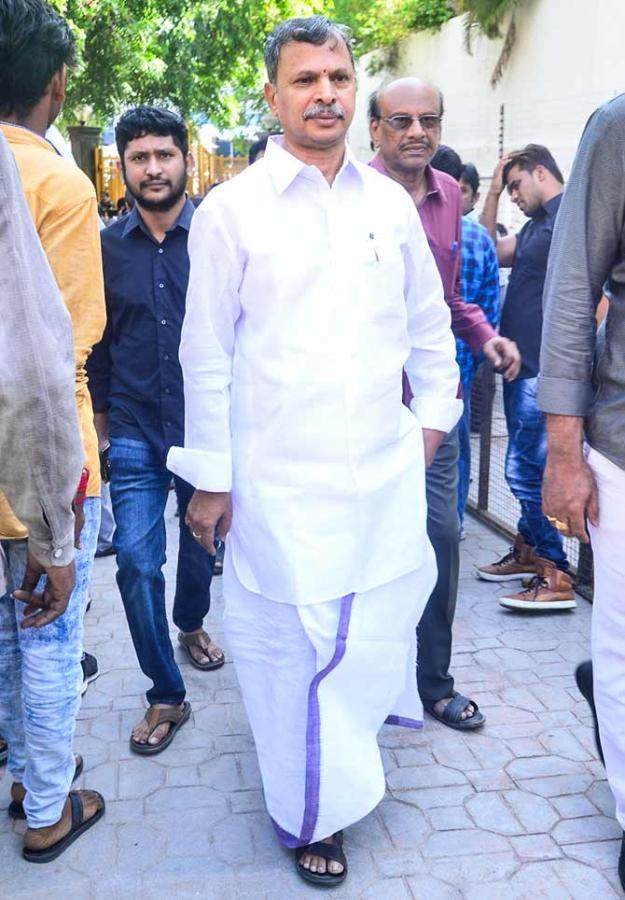 Politician Narreddy Tulasi Reddy.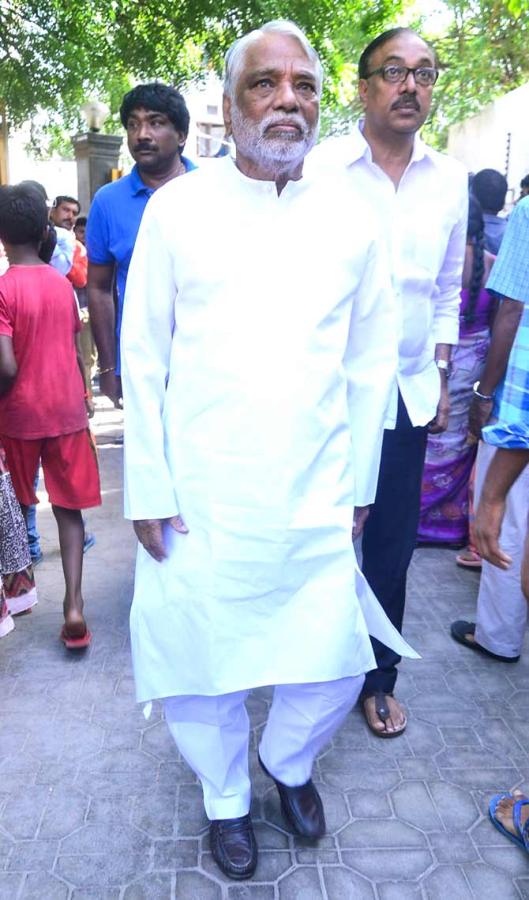 K Keshava Rao, MP.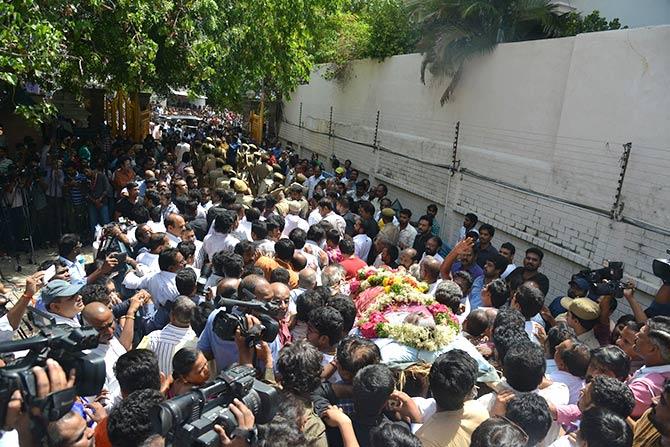 Large crowds paid their respects to the legendary director.