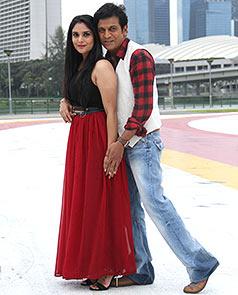 The fate of Kannada films awaiting certification and their subsequent release is uncertain.
Certification of films by the Regional Censor Board (RCB) in Bangalore has come to a standstill because there are not enough members to watch the films.
As many as 92 members out of a total of 99 members completed their term on June 30. The remaining seven members are men; the rules require that of the four members who watch every film along with the certifying officer, two must be women. No film can be certified in Bangalore until fresh appointments are made.
Recently, the certifying officer, M Nagendra Swamy took the initiative to get three Kannada films certified from the Mumbai office. One of the three films Bahuparak, released across Karnataka on Friday, July 25. Two other films, Jaggi and Miss Mallige, have put off their releases to subsequent weeks.
It is now learnt that the regional office in Mumbai has expressed its unwillingness to spare time for Kannada films. The Mumbai office has its hands full with Hindi, Bhojpuri, Punjabi and English films.
The situation at the RCB offices in Hyderabad and Chennai is said to be much like Bangalore's with producers and filmmakers from both states making a beeline to Mumbai for the same purpose.
"We forced the Mumbai office to keep a few Hindi films pending and got the Kannada films certified. But this cannot be done every day," Nagendra Swamy told the media.
Swamy also said that new appointments were not in his hands. He could only request the government to take it up.
Well-known theatre person and actress Arundhati Nag, also a board member, completed her term on July 15. She chairs the revising committee that watches a film for the second time if the first panel orders cuts and the film-makers want a second opinion. Many controversial films are pending certification for this reason.
As of now, there are not many Kannada films that can be released in the theatres. If the Union I&B Ministry delays appointing new members to the RCB, films released in recent weeks will get a free run. Films that await certification will have to reschedule their releases.