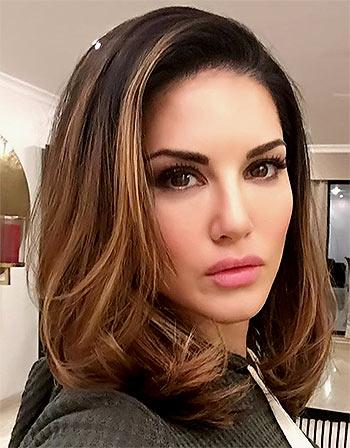 Happy birthday, Sunny!
The world may know her as the hottest sex symbol but Sunny Leone is a lot more than her tantalising image.

From Canada-born Karanjit Kaur Vohra raised in a conservative Sikh family to a leading porn star winning titles like Penthouse Pet of the Year to catching filmmaker Mahesh Bhatt's attention with her serene attitude inside reality show Bigg Boss leading to her debut in his daughter Pooja's Jism 2, Leone's stardom has witnessed a steady rise.
Even though her movies continue to focus on her voluptuous figure, it's her intelligence and poise in face of below-the-belt journalism that's earned her the respect and support of fans and colleagues.
On her 35th birthday, we bring you glimpses of the real Sunny Leone from her Instagram feed.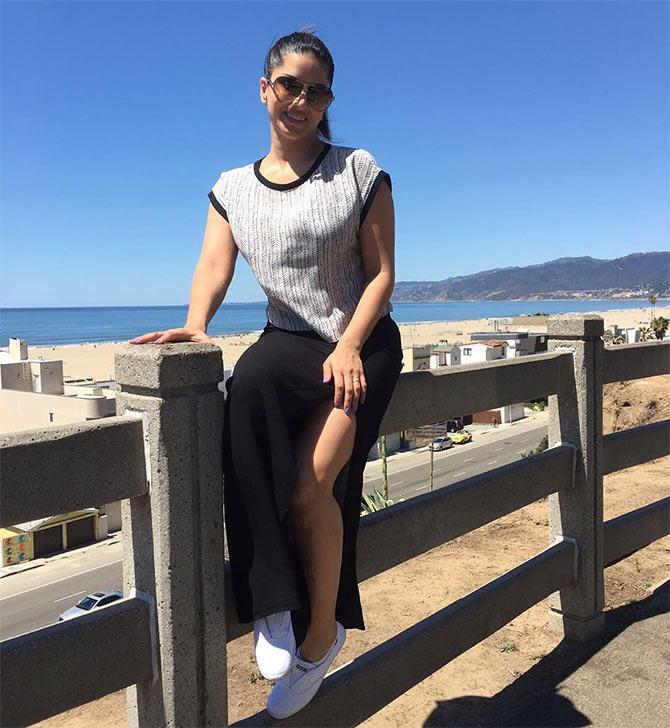 From Jism 2 to Mastizaade, we've seen umpteen provocative poses of her on the beach in skimpy swimwear. She looks just as radiant soaking in the sea and sand on her day off.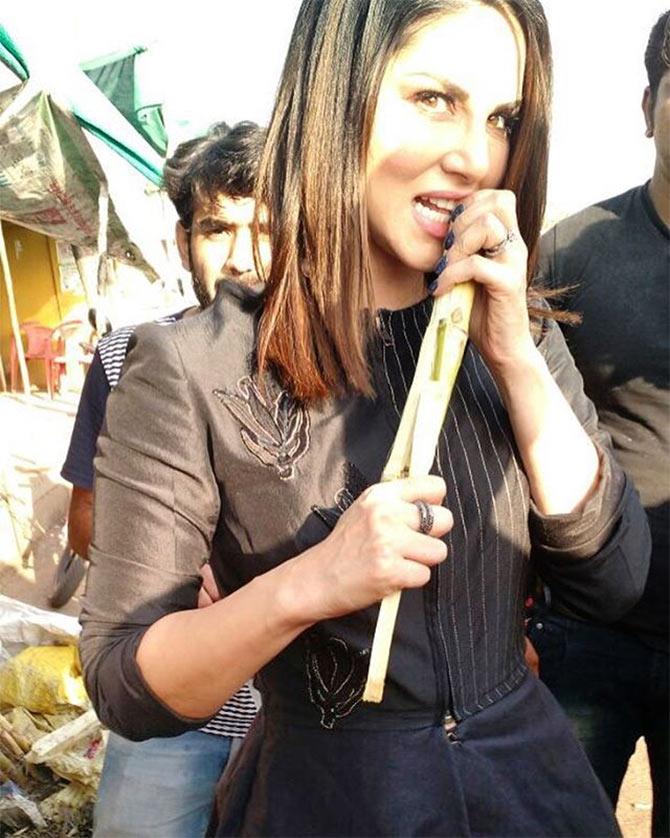 She's quite the tease on silver screen.
Off it, Sunny likes to keep it more sweet than sensual. Here's a picture of the star enjoying a juicy sugarcane stalk.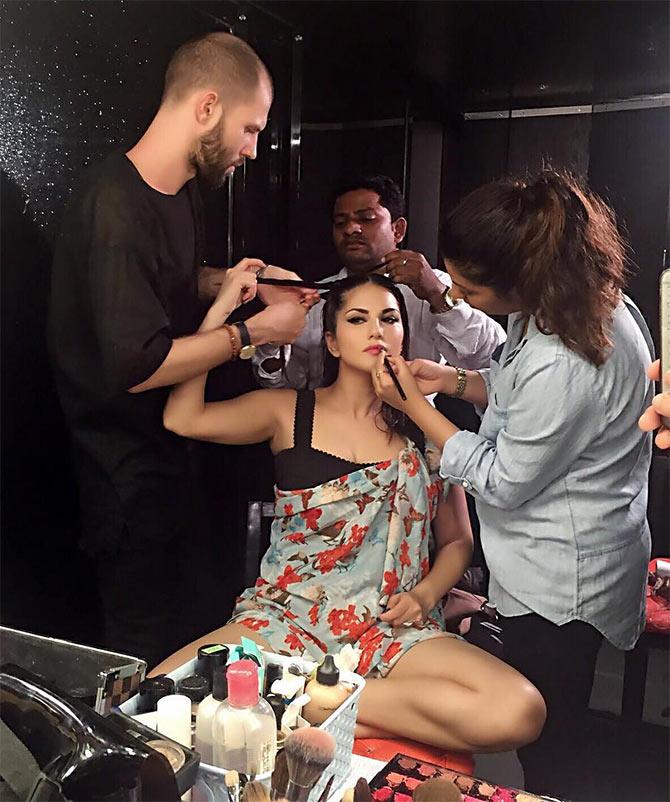 Even a pretty girl like Sunny relies on a force of talented make-up artists and stylists to look flawless for the world.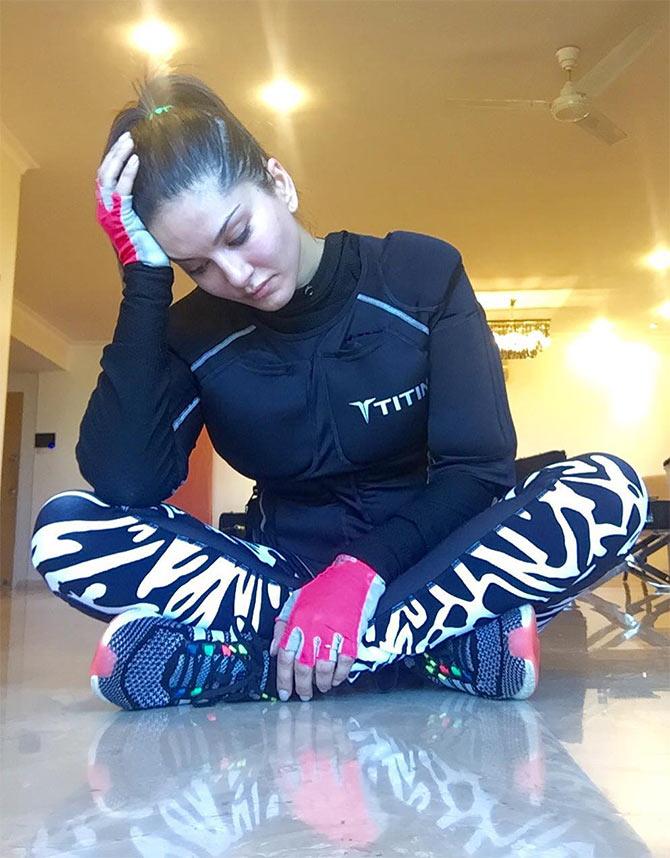 Sunny's no pain, no gain mantra is easier said than done. Or so says her deadbeat expression following a powerful workout session with her taskmaster trainer.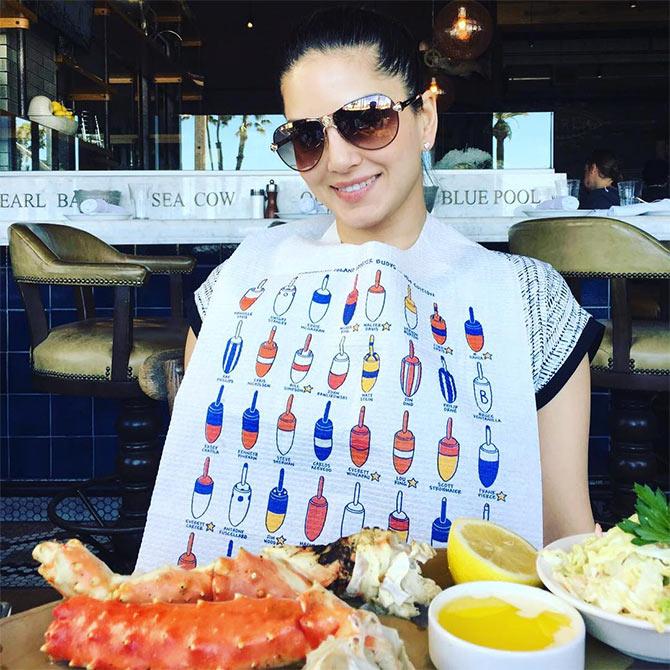 Don't be fooled by her hourglass frame, the actress doesn't hold back when it comes to her love for seafood.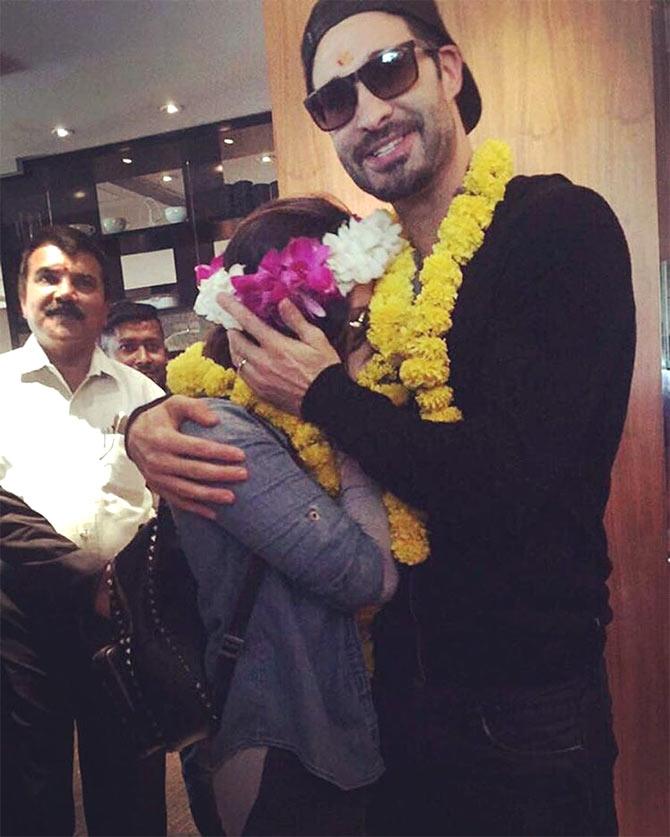 A girl needs no special occasion to snuggle up to her business partner, soul mate or significant other.
Sunny has the nicest things to say about her husband Daniel Weber: 'If he wasn't a part of my life, I wouldn't have been sitting here. I would have never taken that chance.'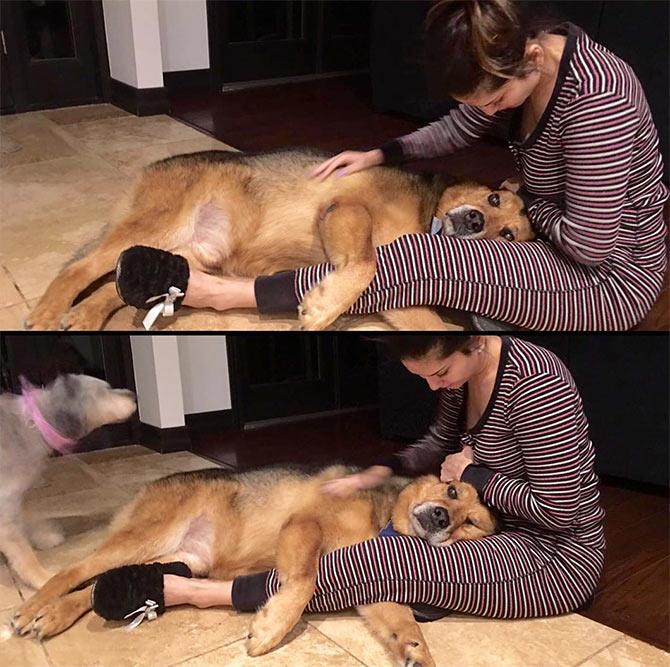 An avid dog lover and active PETA member, Sunny feels strongly about the state of stray dogs and advocates adoption over breeders. She has two rescue dogs, Lillu and Chopper. Chopper looks quite pleased to get some early morning TLC from his doting mistress.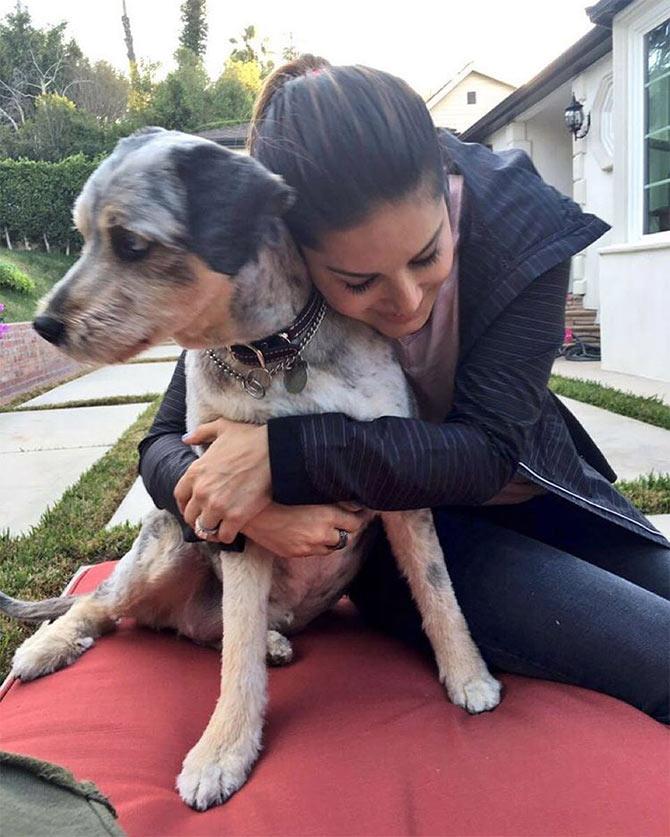 Lillu has no reason to feel left behind; Sunny makes sure she has enough time for both her four-legged babies.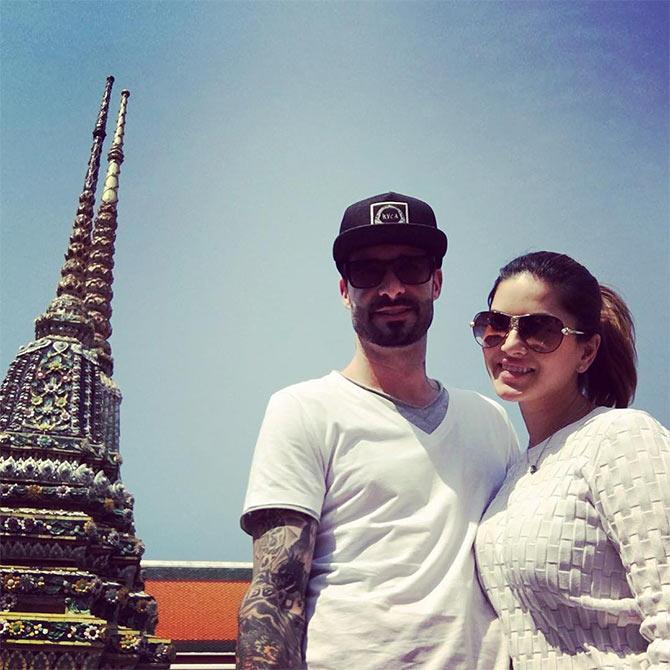 Sunny looks blessed out holidaying with the hubby at one of her favourite destinations: Thailand.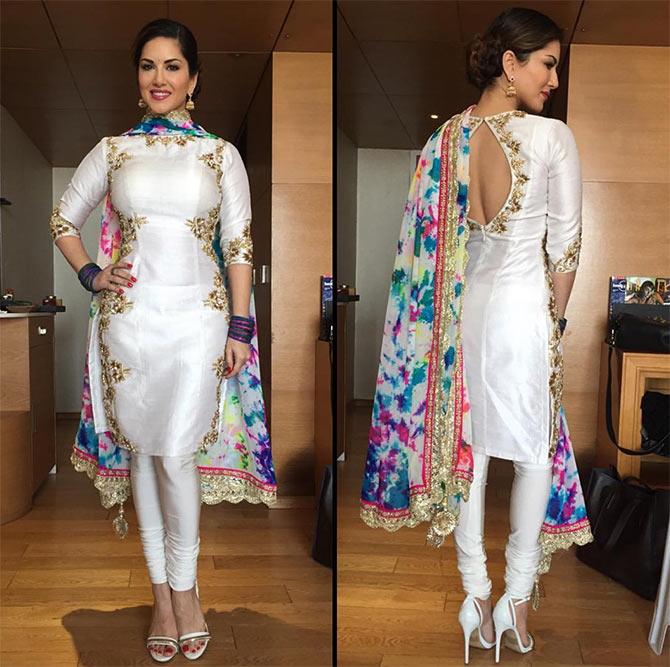 Bikinis are synonymous with Sunny but we think the One Night Stand heroine totally knocks it out of the park in her churidar-clad, desi girl avatar.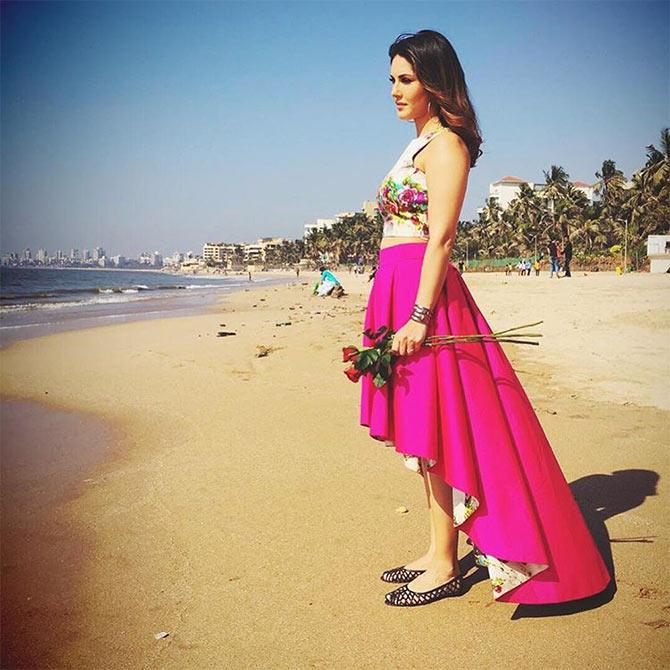 She believes in the 'amazing energy of the sea' and often seeks it out for prayers or to pay respects with a bunch of red roses.
Sexy, sensitive and soulful, that's Sunny Leone for you. Happy birthday, beautiful!