We have all seen the ads featuring Deepika Padukone and her mum Ujjala Padukone.
Deepika has posted pix where she is seen trying hard to make her mother smile.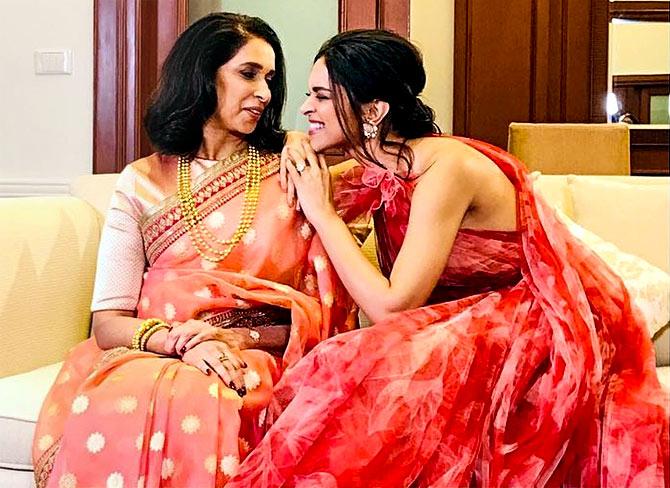 Deepu posted two pix and wrote 'trying to get her to smile...but she's such a natural... #motheranddaughter'.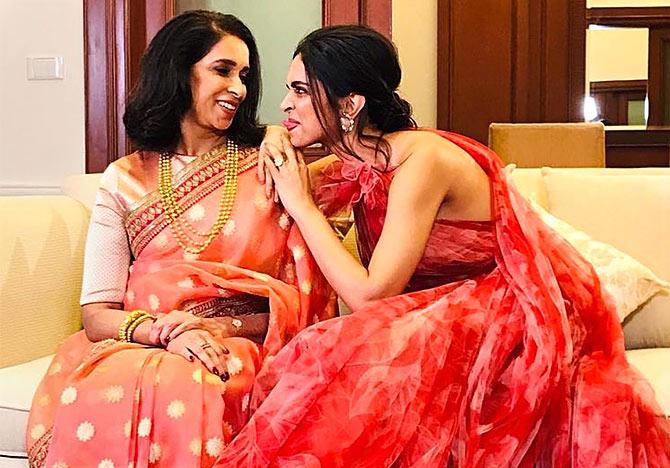 Deepu is even making faces to make Ujjala smile.
What do you think Ujjala is telling Deepu? Do let us know in the message board below.
Photographs: Kind courtesy Deepika Padukone/Instagram