Deepika Padukone has nailed her Cannes looks this year.
After a dramatic look on the red carpet, Dips had the blues for her next look.
Then, she went all summery for her Look 2 on Day 2.
You like?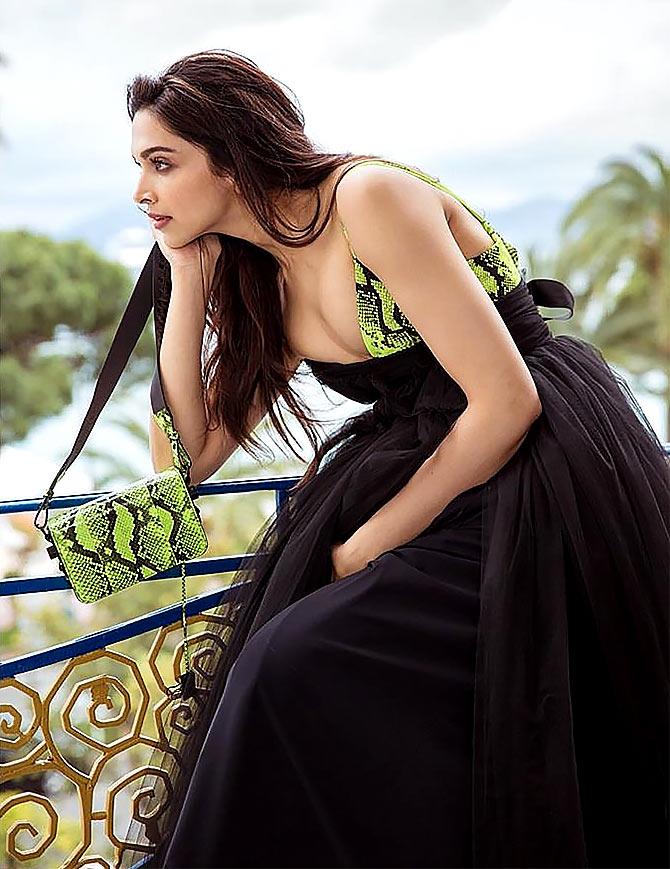 Deepika puts on a black dress with a plunging neckline by Off White. The neckline is decorated with a green snakeskin pattern.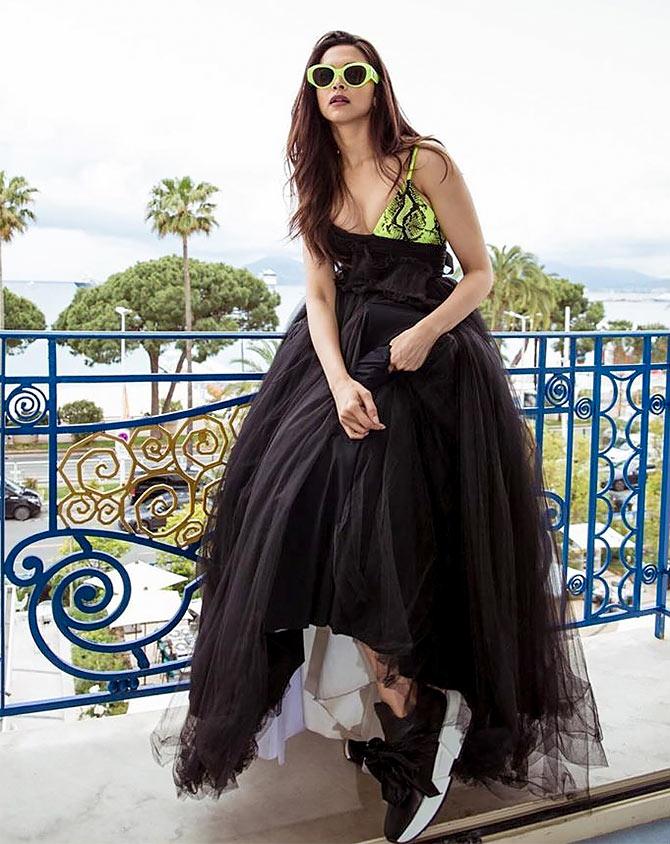 She keeps her shades on for the photoshoot...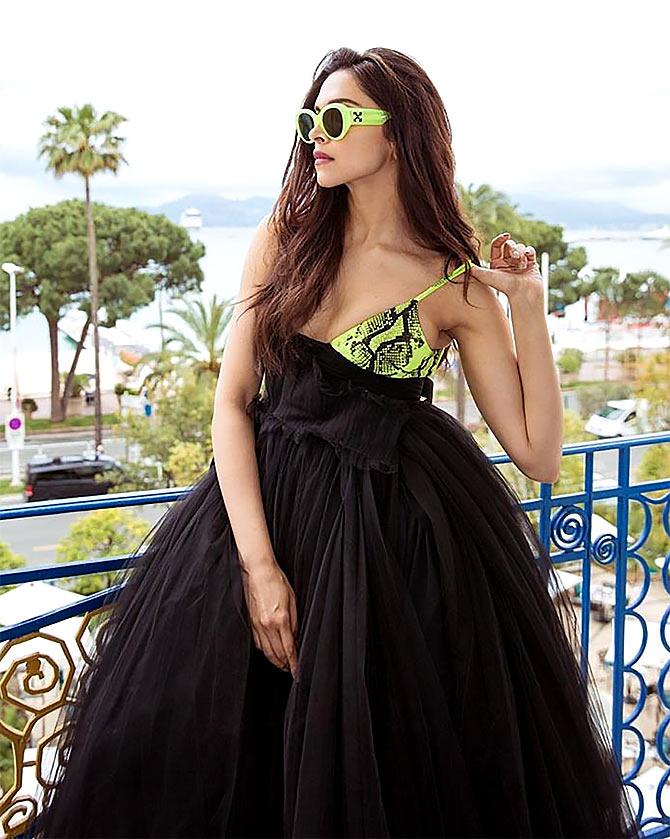 ...And then teases her fans.
Like Deepika's look? VOTE!
Photographs: Kind courtesy Deepika Padukone/ Instagram