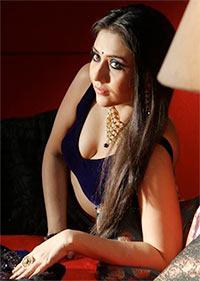 'People with a lot of dreams and passion are paying a lot of money and making a film for two years. Then one random person, who might be a lawyer or a teacher or a social worker, comes and finds a character (in the film) kissing for too long and asks for it to be cut down. That doesn't sound right.'
Filmmaker Pritam D Gupta talks about his long, hard battle with the Censor Board of Film Certification.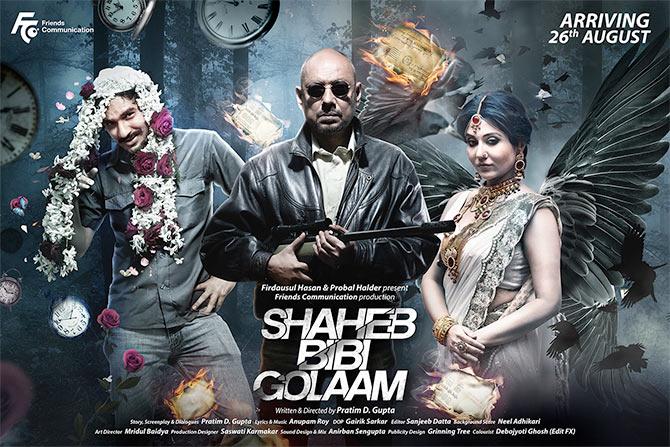 A few months back, the makers of Udta Punjab were at loggerheads with the CBFC for the release of their film.

Pratim D Gupta's upcoming Bengali film, Shaheb Bibi Golaam faced a similar fate. His film was passed with an A certificate after a gruelling, six-month battle.
Shaheb Bibi Golaam is now scheduled to release on August 26 in Kolkata, and on September 2 in the rest of the country.
Pratim tells Jahnavi Patel/Rediff.com how he struggled to make sure his film reached the marquee.
"The process was quicker in the case of Udta Punjab as the film had big stars (Shahid Kapoor, Alia Bhatt and Kareena Kapoor Khan) and good financial backing. They had the money," says Pratim.
"There have been other Anurag Kashyap films which are stuck. He had to fight like me and had applied to FCAT (Film Certification Appellate Tribunal) many times. FCAT had given him relief from the CBFC torture but this time, luckily, he had (producer) Ekta Kapoor behind him so he could go to court and go after the CBFC," he adds.
Apart from the financial backing, almost the entire industry came out in support of Udta Punjab. "Everyone was at the press conference, from Zoya Akhtar to Mahesh Bhatt," he says.
The 34-year-old director didn't expect his battle to stretch six months. "When we had submitted the film in December, we knew it was a film with an adult theme and we will get an A certificate with maybe one or two cuts," he says.
"We were concerned with a rape sequence in the film and we knew they would go after it because it's violent. It is needed in the film because the film deals with sexual violence," adds Pratim.

There were three screenings in CBFC's Kolkata office before the makers applied for relief to FCAT in Delhi.
"Different members had different issues with the film and it went on and on. The film was supposed to release on January 22. There's been a delay of seven months," Pratim rues.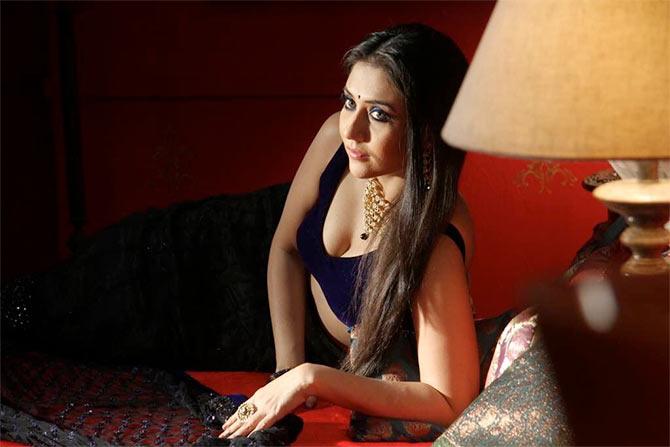 IMAGE: Swastika Mukherjee in Shaheb Bibi Golaam
Pratim takes us through the censorship struggle chronologically:
The first screening was invalidated because they had one lady member short.
Basically, you have to have two lady members, two male members and the regional officer. They sat through the entire film and then said they were a lady member short.
I didn't understand why they watched the film. They could have just said that they are a member short and watch it another day.
They watched it again a week after, in December.
There, one of the two lady members had an issue with the character of the biwi (wife).
The character is a housewife who, after a lot of mental oppression from her in-laws and lack of any physical relationship with her husband over the years, decides to become an escort.
The CBFC member felt this character was morally degrading and that a housewife cannot do something like this according to the 1952 Cinematograph Act.
One of the male members supported her while the other two members found it progressive. Since it was a stalemate, they sent it to the revision committee. The chairperson was a BJP MP and former actor called George Baker. He could watch it only after a month, so it got delayed again.
The revision committee screening took place in January. There, they had no issues with the female character. Now, they had an issue with the rape. They asked us to delete the entire rape sequence.
If we deleted that, the film wouldn't make any sense so I was not okay with it.
Then it went to FCAT, where they watched the entire film.
The FCAT, thankfully, were liberal, feels Pratim. There were three members, including a former judge and a former editor. They watched the film with English subtitles and were really cool about it. They didn't have moral issues. They had no issues with the housewife character and asked me to shorten the rape sequence, as they felt it was very violent.
We discussed the scene, and I explained that it's not supposed to provoke or titillate.
They kind of agreed and shortened it (the length of the cuts) and asked me to mute six words.
We finally got the certificate on June 16.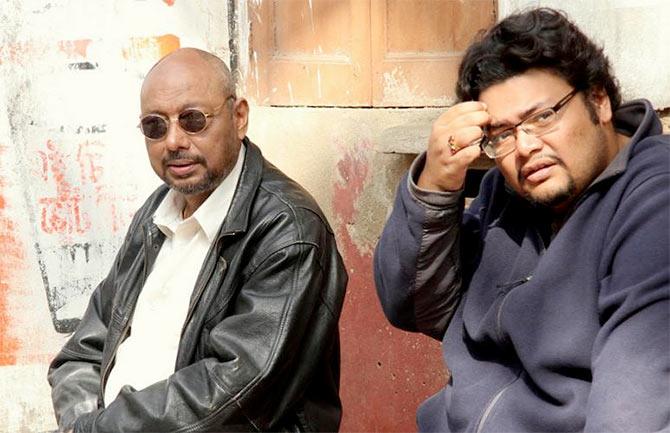 IMAGE: Actor Anjan Dutta with director Pritam D Gupta. Photograph: Pritam D Gupta/Facebook
In Pratim's case though, there was no Pahlaj Nihalani. It was the Kolkata censor board that caused all the trouble.
Says the screenwriter-director, "There is so much noise happening around Pahlaj Nihalani but he does not sit in every CBFC screening, even in Mumbai. The thing is, the people have been told to be extremely strict."

He adds that the people on the committee should have some association with movies. "People with a lot of dreams and passion are paying a lot of money and making a film for two years. Then, one random person who might be a lawyer or a teacher or a social worker comes and finds a character (in the film) kissing for too long and asks for it to be cut down. That doesn't sound right.
While Shaheb Bibi Golaam has been passed with an A certificate, the makers of the film had applied for U/A because Pratim felt there's no nudity of any kind.
"I want young people, whether they are 13 or 19, to watch the film. They read about rape but when they go to watch a movie, they are still watching boys and girls running around trees," he says.

So is he okay with the end result? "It's okay. After the struggle for six months, the film got a certificate. I am happy about that. At least it is getting a release."
Shaheb Bibi Golaam stars Swastika Mukherjee, Anjan Dutta, Parno Mittra and Ritwick Chakraborty.