Can Sonakshi match up to Helen?
Sonakshi Sinha shakes her hips in the new remix song Mungda, which will be a part of Indra Kumar's multi-starrer Total Dhamaal.
It's brave to attempt to remake this retro chartbuster, but it's even braver for Sonakshi to take on the legendary Helen!
Forty one years after Helen made the song iconic in Inkaar, there's no one in Bollywood who can match up to her.
Rajesh Roshan, who composed the original song, tells Subhash K Jha, "I think there is less inspiration and more perspiration in the music industry. The film-makers have lost confidence in creating new songs."
"I gave Usha Mangeshkarji the song to sing. She sang several songs for me. She is one of those competent singers who can breathe life into a tune."
"Our songs (the songs sung by the Mangeshkar sisters Lata, Asha and Usha) were created after a great deal of thought and they were done with sensitivity and care. To rip them off in this arbitrary manner is not correct," Usha Mangeshkar feels.
Adds Lataji: "We are not asked if we approve or not. No one seeks our consent before using our songs. Kya yeh sahi hai?"
We ask you, dear readers, do *you* think Sonakshi can dance like Helen? Look at the pictures below and vote!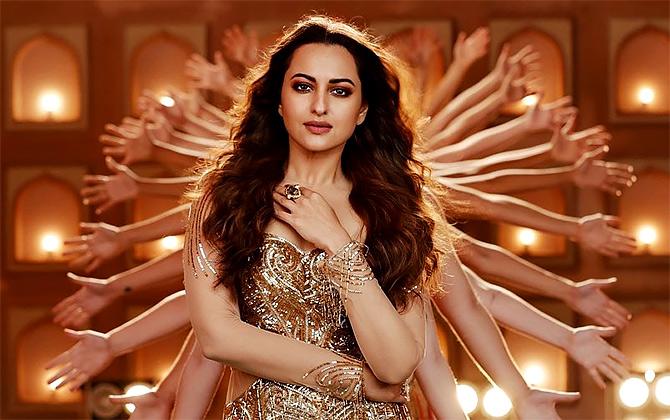 Sonakshi goes through three costumes in the song -- a golden dress, a green gown and a black bikini.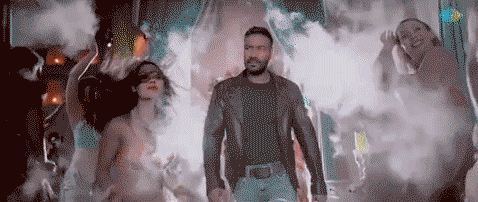 Ajay Devgn joins in a cameo.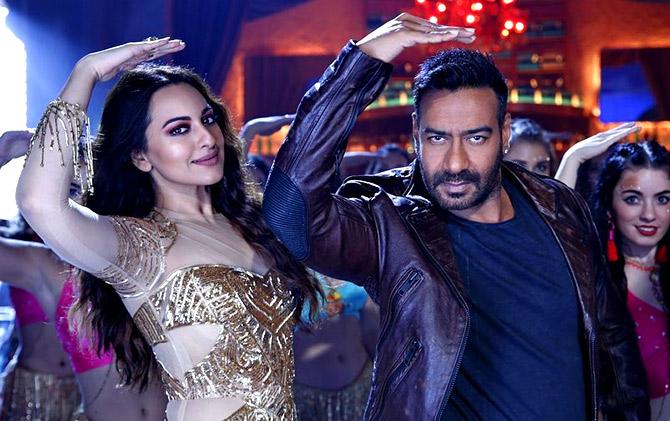 The music has been 'remade' by Gourov-Roshin who recreated Rajesh Roshan's Saara Zamana from Amitabh Bachchan's 1981 hit Yaraana and used it in the Hrithik Roshan starrer Kaabil.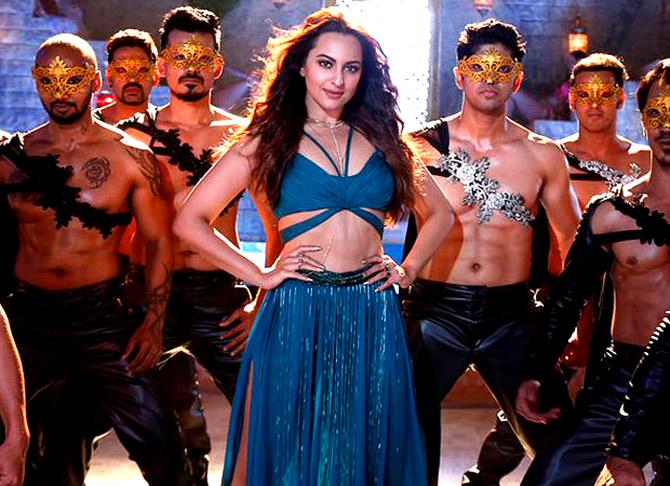 Do you think Sonakshi looks hot?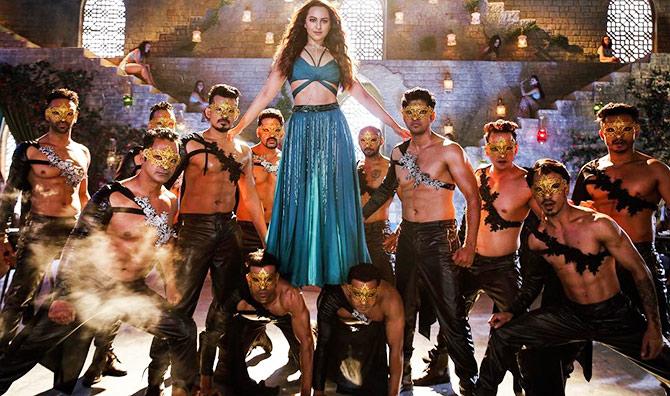 Think she's a good dancer?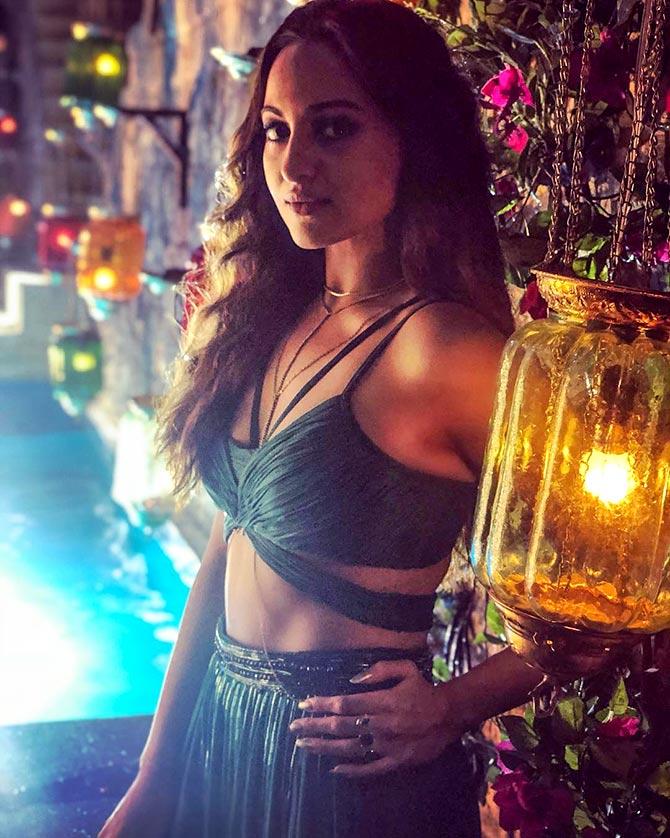 Sonakshi posts an Instapic to show off her costume. Like her look?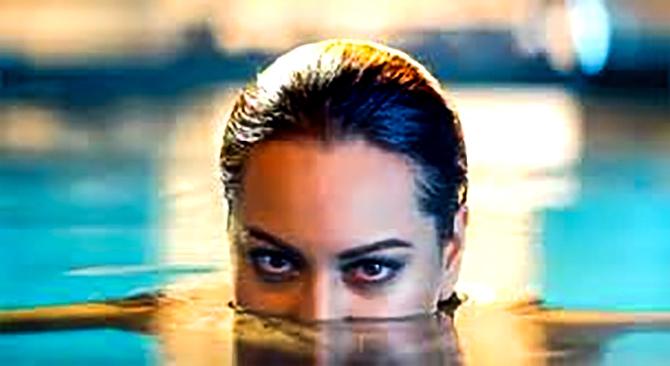 And her eyes?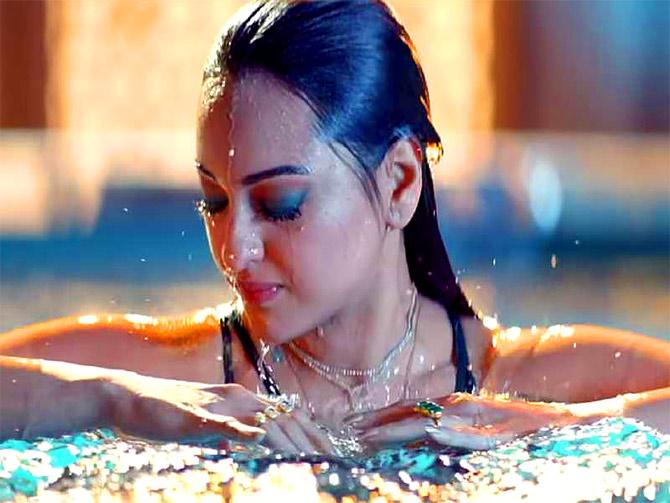 '
We do love her blue eyes which is the popular trend in Bollywood.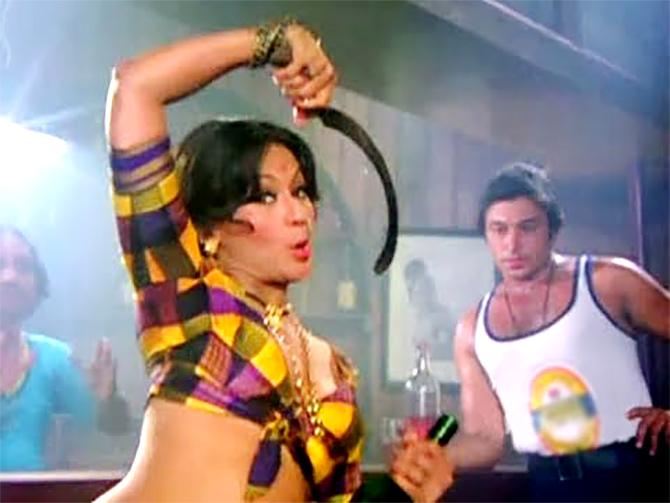 Inkaar starred Vinod Khanna and Vidya Sinha, and saw Helen in the delicious number O Mungda.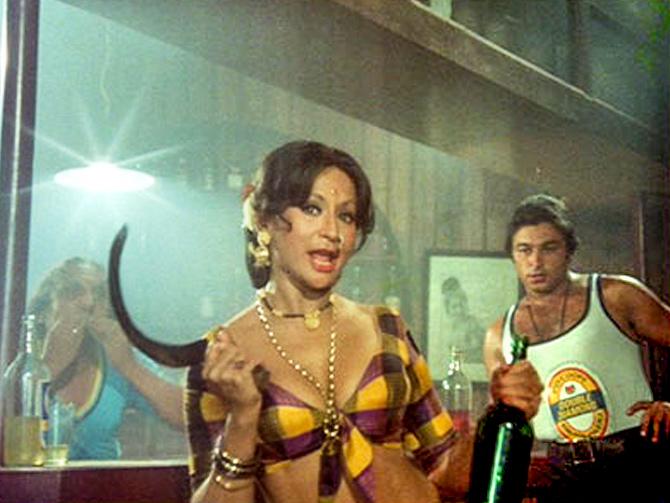 The lavani-style song became a huge hit, becoming even more popular because of Helen's amazing dancing.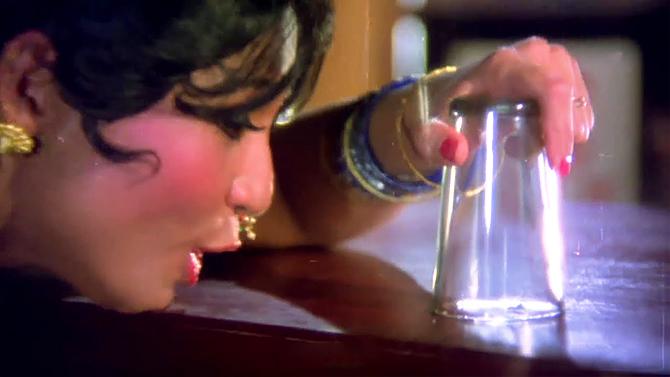 Stunning, isn't she?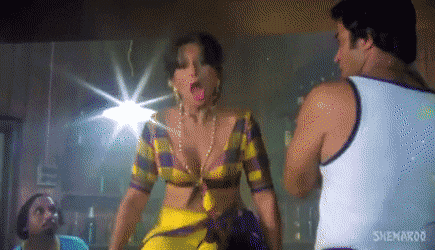 Only Helen can make a song really sexy!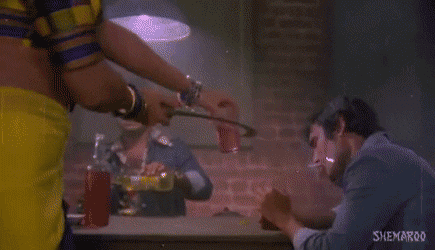 All she has to do is swing her hips!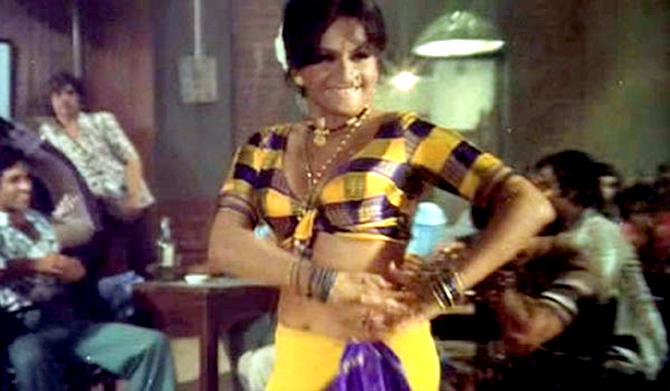 Can Sonakshi dance like Helen? VOTE!