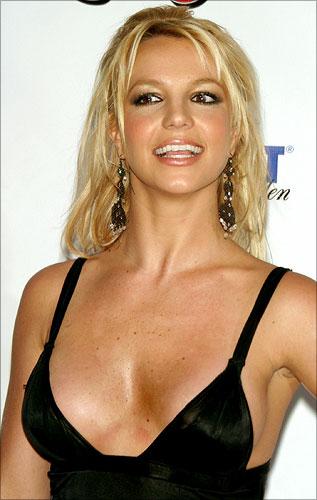 Child star on Disney's Mickey Mouse Club. 
Teen sensation of hit songs Hit Me Baby One More Time and Lucky.
Six full-length releases and 85 million albums sold worldwide.
International icon and paparazzi favourite, known for shocking outfits and very public battles with personal demons.
Only 28-years-old, pop star Britney Spears has already experienced a whole lot.
Even today -- after hitting rock bottom thanks to drug, alcohol, child custody and money issues -- Brit has risen from the ashes to become the most followed person on micro-blogging site Twitter, with almost 5 million followers.
Her 2008 album Circus, released long after her career was assumed dead, debuted atop international charts, driven by singles Womanizer and Circus. You'd think that'd be enough for one life-time. She's fame personified, and has somehow successfully resurrected a dying career.
But now reports say the world's most overexposed woman wants to be resurrected herself! Yes, Ms Spears wants to be frozen when she dies, in hopes of being brought back to life later, possibly to plague us with a second wave of meticulously-reported wardrobe malfunctions and court-room dramas.
The Sun UK says that Britney has become obsessed with the idea of 'cryogenic freezing'. So much so that she's actually invested in a firm specialising in the controversial procedure of preserving bodies in liquid nitrogen!
Brit's chosen benefactor, the US-based Alcor Life Extension Foundation, an established figure in the world of cryogenic freezing, on its web site says, "Cryonics is an attempt to preserve and protect the gift of human life.using ultra-cold temperature to preserve human life with the intent of restoring good health when technology becomes available to do so."
The Sun quoted a friend of Spears, who said, 'Brit gets these obsessions and this is the latest.'
Apparently, Britney recently heard a rumour that Walt Disney had been preserved by cryogenics, to be brought back some-time in the future. Despite the rumour's blatant lack of veracity, Brit took the bait, and started her research into the Alcor Foundation.
Britney's loose-lipped friend also told The Sun that the pop star spent Mother's Day obsessively researching the subject, while a nanny was left to take care of her children.
Oh, and this isn't Britney's first foray into post-life options -- she once looked into having her ashes turned into diamonds. Mercifully, Brit doesn't have control of her own pursue strings at the moment. The unenviable task of impeding Britney's overzealous spending habits falls to her father, Jamie Spears.
By court order. As Britney herself sings, "All eyes on me, in the center of the ring. Just like a circus... "
Just like a circus indeed!
Photograph: Albert Ferreira/Reuters