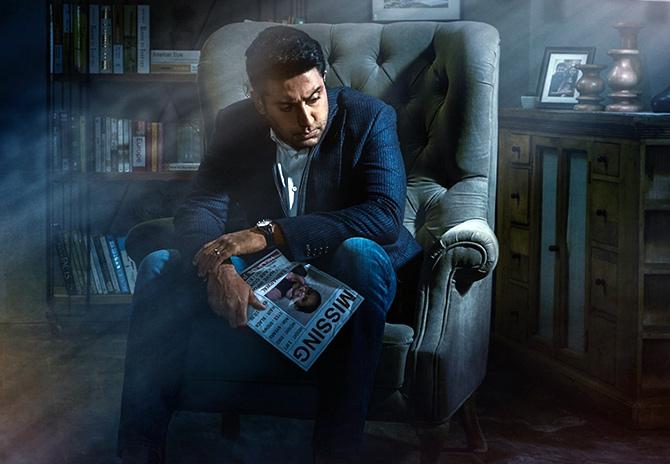 Abhishek Bachchan makes his digital debut in Breathe Into The Shadows, streaming on Amazon Prime Video from July 10.
Breathe Into The Shadows is expected to make a huge impact on Abhishek's career and sources say he has given his all to play a distraught father looking for his kidnapped daughter.
"It is a character close to my heart. Of course, I give all of myself to everything I play, but I really threw myself into this one," Abhishek tells Subhash K Jha.
Abhishek, who has completed 20 years of acting, feels he is just starting out.
"Breathe 2 is a new format. I felt as excited and nervous shooting it as I did my first film, my mentor and guru J P Duttasaab's Refugee, 20 years ago," he says.
The actor enjoys romancing the digital domain.
"The OTT platform is so much broader and yet, not a moment is wasted. Our Web series was put together exactly like a feature film. We shot Breathe 2 in some of the most difficult spots with maximum emphasis on quality," he says.
"In fact, the accent on quality on the OTT platform is very high. The product must not seem compromised as compared with a made-for-theatre product," he adds.
"My father's Gulabo Sitabo was made for the large screen while my Breathe 2 was designed for the digital domain. But the production values for both are equally calibre-conscious."
Abhishek feels the OTT platform is where the future is.
"It can never replace the movie experience, but the digital platform is where the action is right now."
"As an actor, it allows you to breathe," he says.