A lowdown on what's happening in Hollywood.



Image: Bradley Cooper and Suki Waterhouse. Photograph: Stuart C Wilson/Getty Images
American Sniper star Bradley Cooper has reportedly split from his model girlfriend Suki Waterhouse after dating for two years.

According to Us Weekly, the couple grew apart due to their hectic schedule.
Cooper, 40, started dating 23-year-old Waterhouse in 2013. They had never been shy to show their affection to each other, but they rarely discussed their relationship in interviews.

'I don't talk about my boyfriend because it's boring,' Waterhouse once told Elle UK.

Cooper was once married to actress Jennifer Esposito, who tied the knot with British model Louis Dowler last year.
His other ex Zoe Saldana, whom he dated on and off before seeing Waterhouse, is also happily married now.


Shia LaBeouf livestreams his heartbeat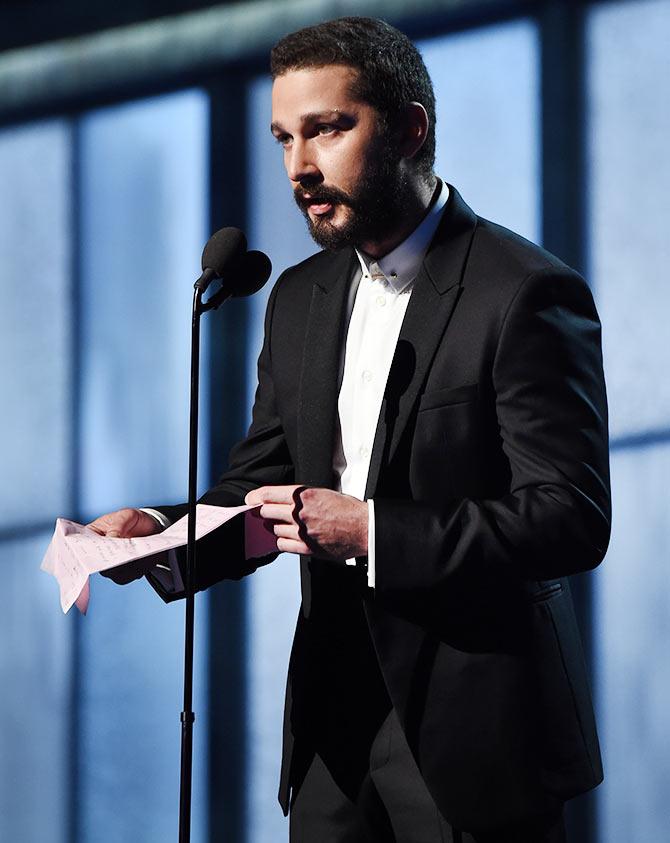 Photograph: Getty Images
Transformers star Shia LaBeouf is all set to livestream his own heartbeat for a week.

'When people say, 'listen to your heart' they are urging us to turn in to the loving side of our selves; the imaginative, the intuitive, the compassionate, the inner wisdom we all possess. They are telling us to listen to our passion,' read a statement from LaBeouf and his collaborators.

LaBeouf, 28, is also back with his latest performance art project with #IAMSORRY collaborators Nastja Sade Ronkko and Luke Turner.

'With our physical distance collapsed by the networks, that innermost and most intimate of rhythms will be rendered immediate on our digital screens. Like cats have whiskers, we too are born with a guidance system: our heart.

'It is our inner GPS, our map, and our guide. It promises to lead us down the path of maximum fulfilment. If you #FollowMyHeart, it may lead to yours,' he added.


Vin Diesel gets emotional on Fast and Furious 7 screening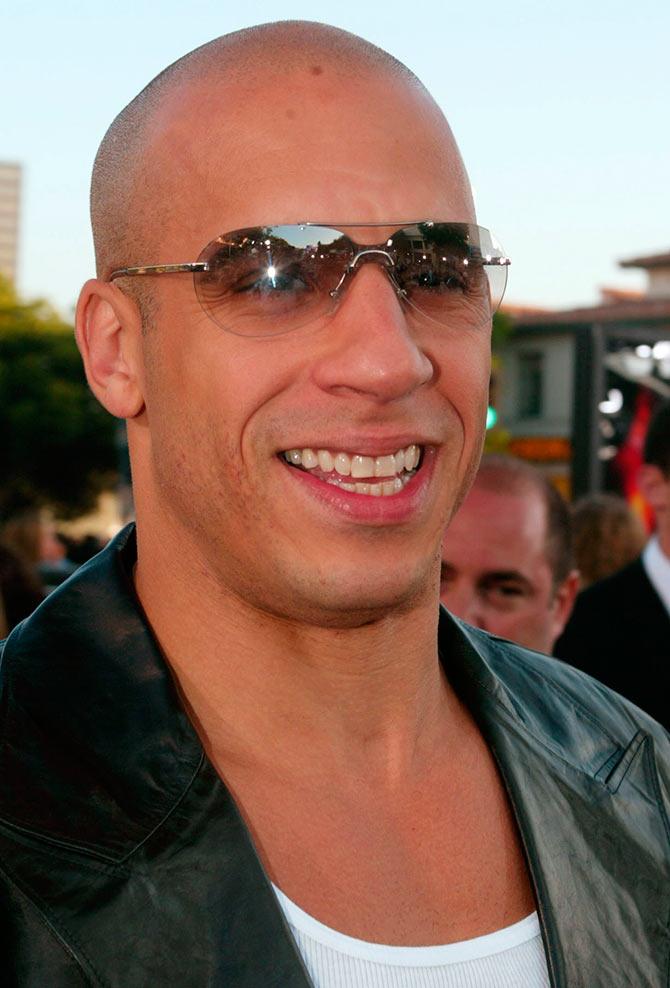 Photograph: Fred Prouser/Reuters
Actor Vin Diesel was overwhelmed with emotion during the special screening of Fast and Furious 7 as he talked about the late Paul Walker.

The actor, who welcomed his third child just days ago, was on hand to speak before a select few got a chance to see the highly anticipated film before it hits theatres on April 3, reported E! News.

'This was, as you know, this was a very, very personal and important film to us,' he told the audience while holding back tears.

'Every time when I saw the movie at the premieres, Paul Walker and I would go off to the side and he would always tell me, 'Vin, the best one is still in the can.' Well, I hope tonight you'd let Pablo know that this one is the best one for you guys. If you love the movie, and I hope you do and hope you will, feel free to talk about it.'

Diesel added, 'This was a labour of love. It was in some ways the hardest movie I ever had to do because the relationships that you see on film are so real. When the tragedy happened, I lost my best friend, I lost my brother,' the actor said.

Walker died in a car crash on November 30, 2013.


Joseph Gordon-Levitt to produce and star in Fraggle Rock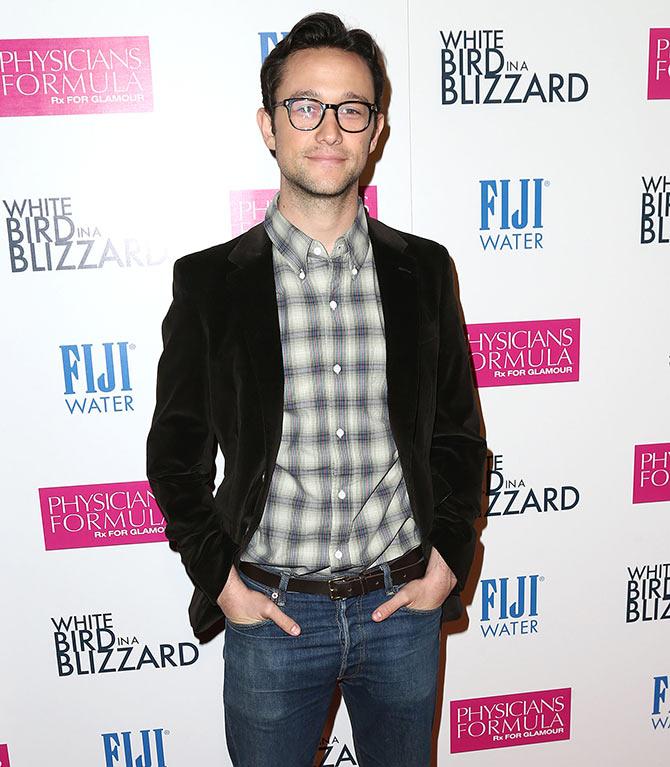 Photograph: Getty Images
Inception actor Joseph Gordon-Levitt is all set to produce live-action Fraggle Rock movie, based on the musical puppet series of the same name.

Gordon-Levitt, 34, will also star in the film, reported Variety.

'The first screen personas I ever loved were Henson creations, first on Sesame Street, and then on Fraggle Rock,' he said.

'Jim Henson's characters make you laugh and sing, but they're also layered, surprising, and wise. From Oscar the Grouch, to Yoda, to the Fraggles.

'I've never stopped loving his work, even as a young frisky man, and on into adulthood. Collaborating with Lisa Henson makes me confident we can do something that Jim would have loved. I'm grateful and excited to be working with New Regency on this project,' Gordon-Levitt said.

Fraggle Rock is a big-screen adaptation of the musical puppet series created by the late Jim Henson, which debuted on TV back in 1983.

The original series revolved its story on 'the adventures of cave-dwelling creatures called Fraggles who have to deal with the industrious Doozers and furry giants called Gorgs.'

Antonio Banderas still hasn't seen daughter Dakota Johnson in Fifty Shades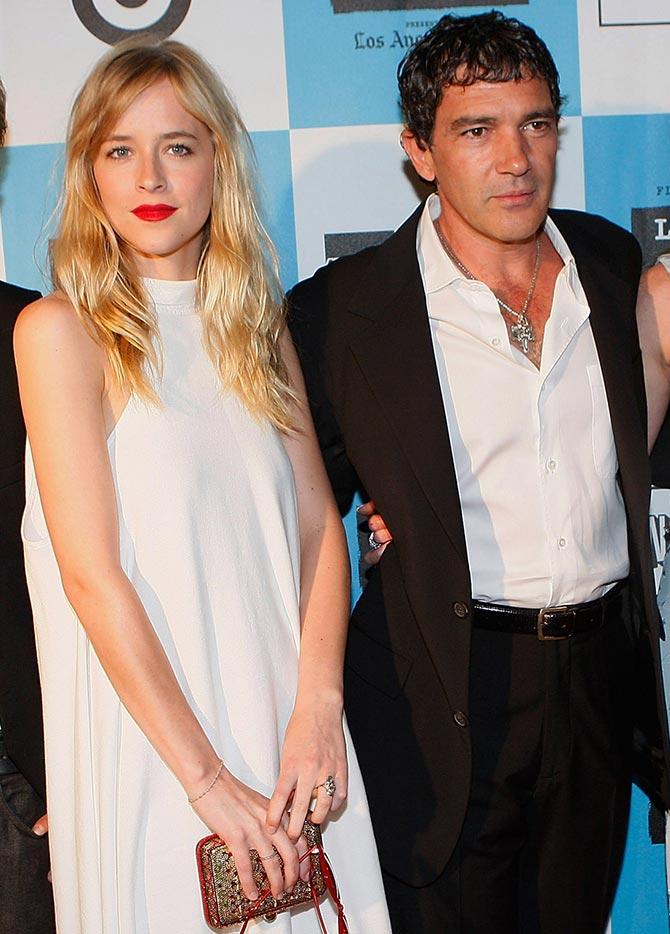 Image: Dakota Johnson and Antonio Banderas. Photograph: Michael Buckner/Getty Images
Antonio Banderas has revealed that he still hasn't seen daughter Dakota Johnson in the Fifty Shades of Grey.

Speaking on ITV's Loose Women, the 54-year-old actor said that when Johnson was four years old, he changed her nappies and so it'll be very weird to go and see the movie, adding if it was on television one day, he will pass, the Mirror reported.

Banderas added that he didn't see the movie but he was in Los Angeles for some of the pre-Oscars parties and some directors and a producer approached him and said the movie is good but his stepdaughter is fabulous.

He noted that that makes him very proud, adding that he knows that she wants it and she's got the skills.

She knows Hollywood from her grandmother Tippi Hedren so she knows how to manage herself in the universe.