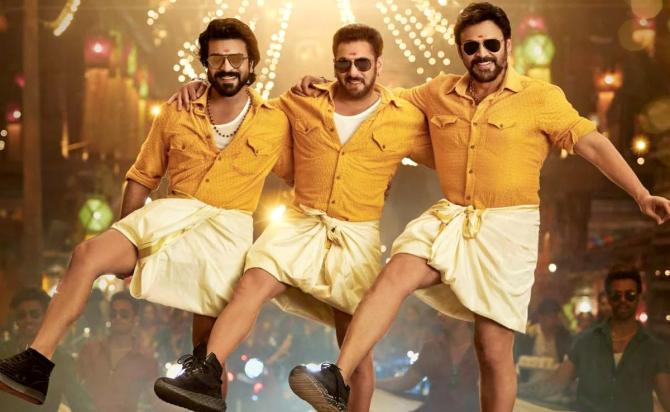 It was a very good weekend for Salman Khan's latest release Kisi Ka Bhai Kisi Ki Jaan as Rs 68 crore* (Rs 680 million*) were accumulated at the box office.
While the film had the disadvantage of releasing just a day before Eid (which was on Saturday), when collections are bound to be lesser than even a regular Friday, the shortfall was covered by a good distance.
The Sunday numbers were good with the Rs 25 crore (Rs 250 million) mark been crossed on both days.
Now, there is only film in 2023 which has managed to cross the Rs 25 crore mark in a single day and that is Pathaan, so it brings in perspective how increasingly difficult it has become for movies to collect big numbers these days.
Until 2019, it was regular for films to bring in an opening day number of Rs 20 crore (Rs 200 million) and then shoot up to Rs 30 crore (Rs 30 million) or more on Sunday. But things have changed at a rapid pace post the pandemic.
On the other hand, the cost of making films has seen a rise and hence, the numbers should ideally be getting better.
The good news is that at least select biggies like Kisi Ki Jaan Kisi Ka Bhai have huge revenue streams in the form of OTT and satellite and that gives comfort cushioning for them to sail through.
The start of the film has indicated an easy entry into the Rs 100 Crore Club. Now, it has to be seen how much additional distance it will cover in the days to follow.
It has two open months ahead of it before the next big release, Adipurush, arrives on June 16.
*Estimates. Final numbers awaited.
Note: All collections as per production and distribution sources.