Will you wear these shades?
Want to feel like a star in 15 seconds? Just throw on a pair of groovy goggles and you're good to go.
Ask our Bollywood celebrities, who'd rather sit home than step out without this indispensable accessory. Day or night, nothing cries stardom as loud and clear as designer sunglasses.
On Instagram, Karan Johar posed in a design that wouldn't seem out of place in an X-Men movie.
That the man loves quirky eyewear is no secret. Here's proof:
Photographs: Kind courtesy Karan Johar/Instagram
On that note, here's looking at the bold, bizarre sunglasses sported by our stars at work and off duty.
Ranveer Singh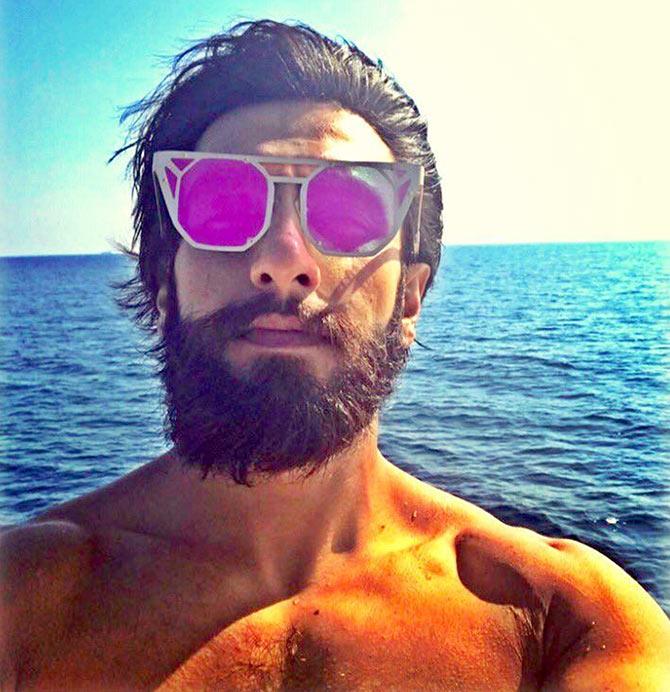 Photograph: Kind courtesy Ranveer Singh/Instagram
Normal is boring, believes the Befikre hero known for his wacky wardrobe and wild ways. He's almost turned us into believers :)
Amitabh Bachchan, Yaarana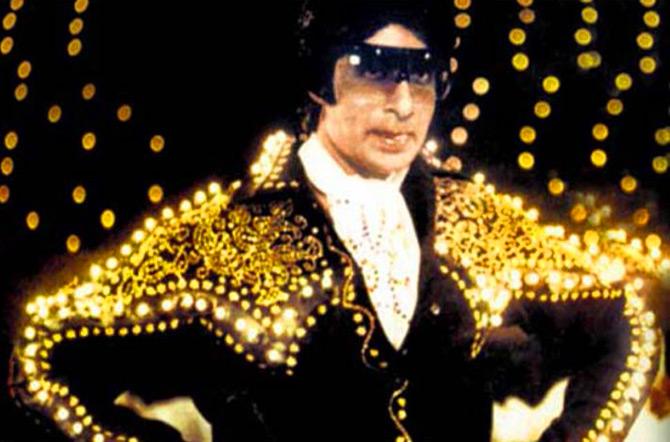 When you've got bulbs all over your body, it makes sense to wear shield-like sunglasses so that you are not blinded by their brilliance.
Aamir Khan, Delhi Belly
We love how the Dangal star compensates for his sober real life persona with dhinchak appearances like this one.
Shraddha Kapoor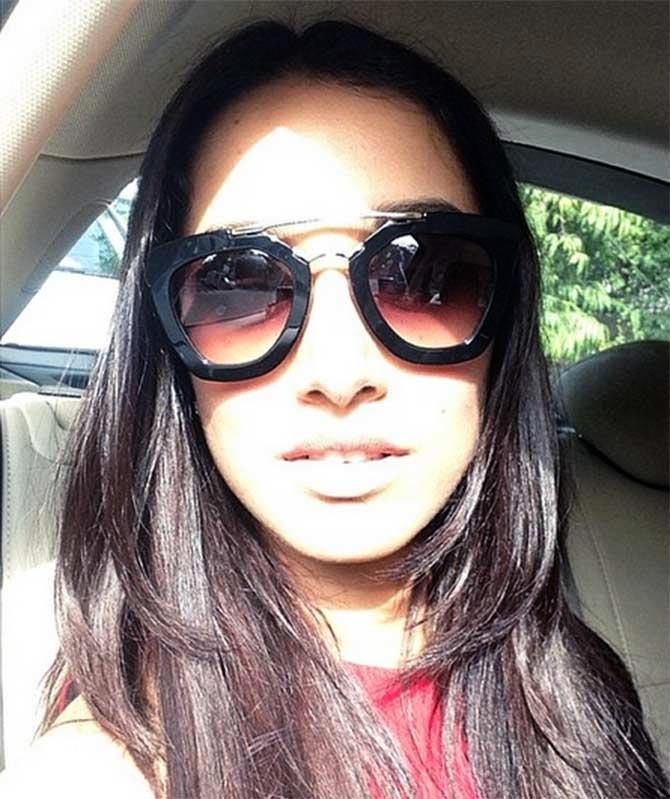 Photograph: Kind courtesy Shraddha Kapoor/Instagram
These are some heavy-duty shades. But then, can you blame a girl whose father's most famous dialogue is 'Aankhen nikal ke gotiyan khelta hoon main.'
Priyanka Chopra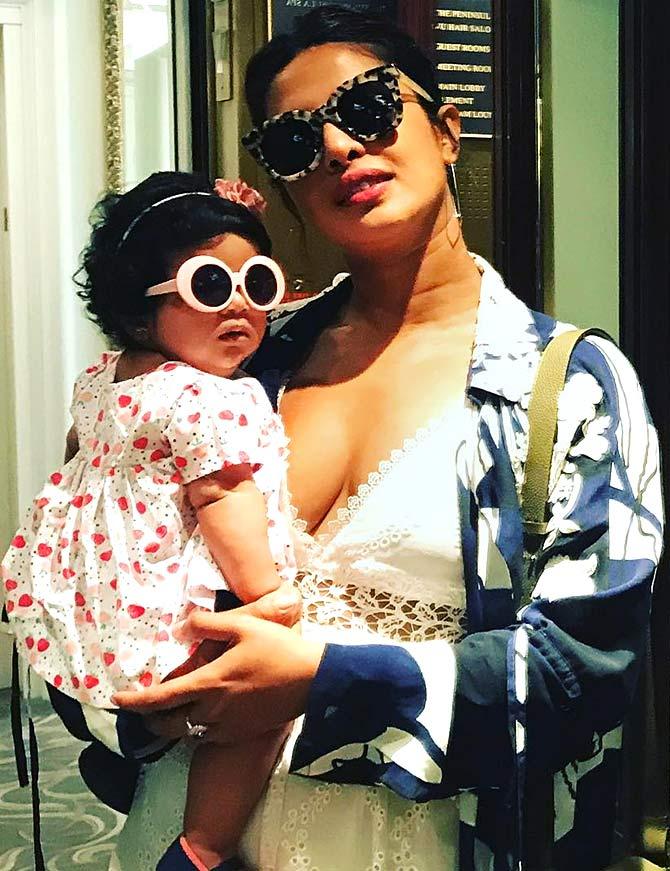 Photograph: Kind courtesy Priyanka Chopra/Instagram
This Baywatch hottie may have conquered Bollywood and Hollywood, but the trolls won't leave her alone. Bet those glares come real handy when it comes to ignoring them.
Govinda, Ankhiyon se goli maare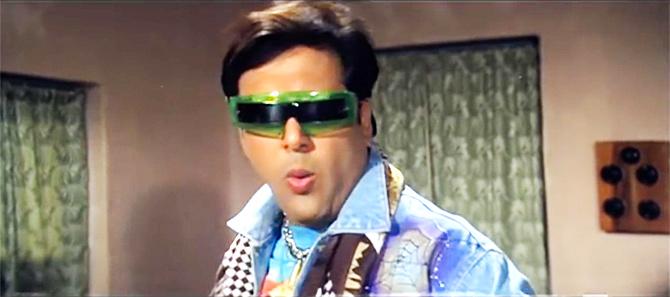 With twinkling LED rims, this could only be Govinda. There's never a dull moment around the King of Kitsch.
Kriti Sanon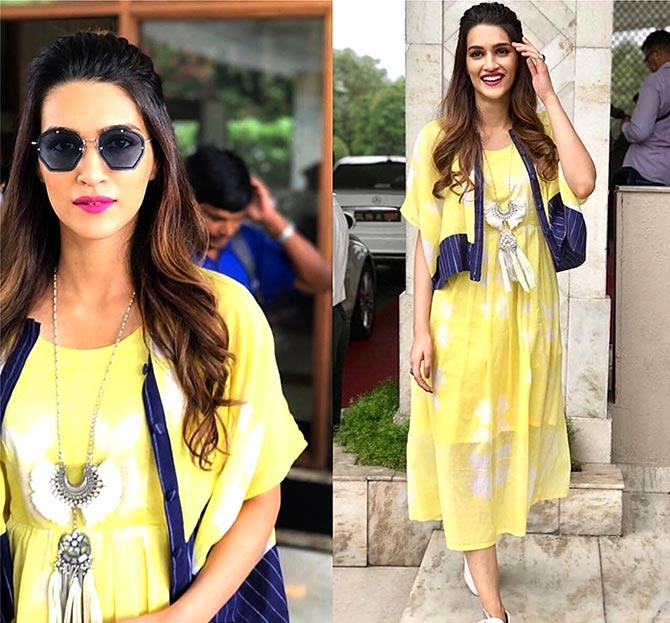 Photograph: Kind courtesy Kriti Sanon/Instagram
Geometry geeks, identify the shape of Kriti's hip glasses. The rest of you; go grab a bite of Bareilly Ki Barfi.
Dev Anand, Joshila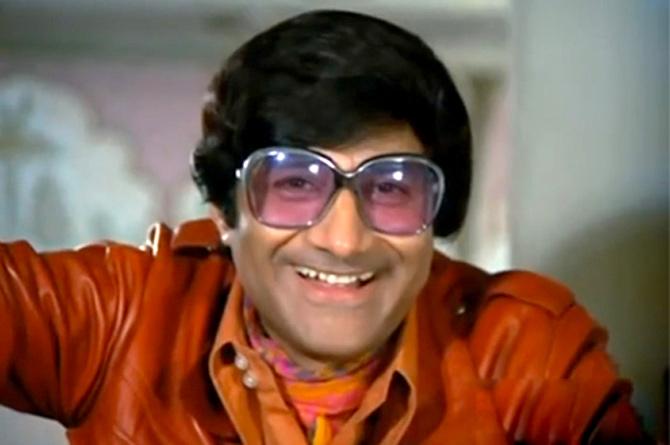 Remember that time when the dashing, debonair Dev Anand went all bug eyed on us?
Manoj Kumar, Dus Numbri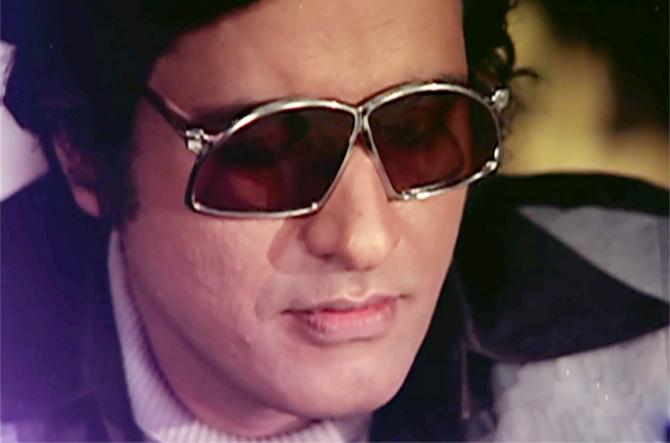 From Bharat Kumar to Batman Kumar, we'd love to hear your feelings on the legend's too-cool-for-school sunglasses.
Shilpa Shetty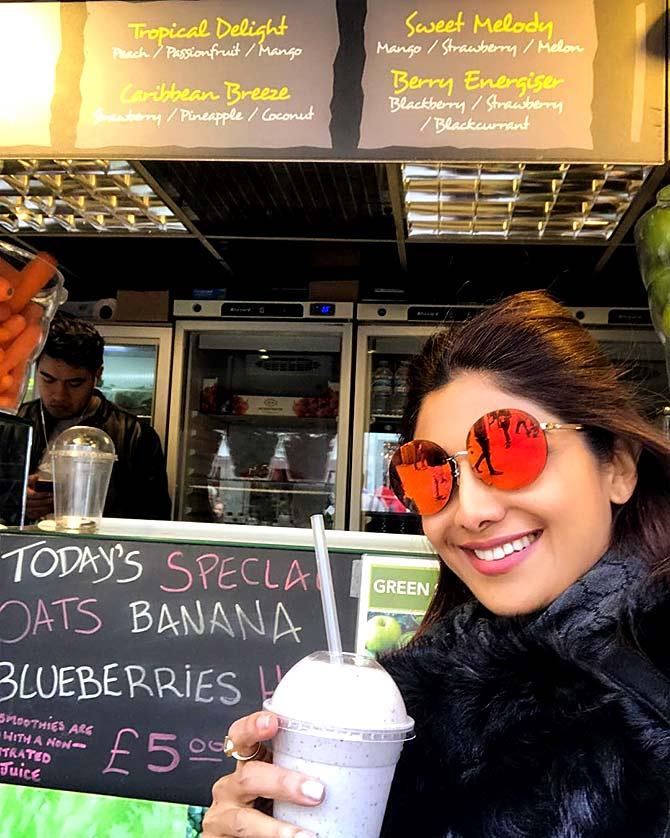 Photograph: Kind courtesy Shilpa Shetty/Instagram
Oh, look who's big on red tinted sunglasses besides Natural Born Killers' Woody Harrelson!
Arjun Kapoor and Parineeti Chopra, Ishaqzaade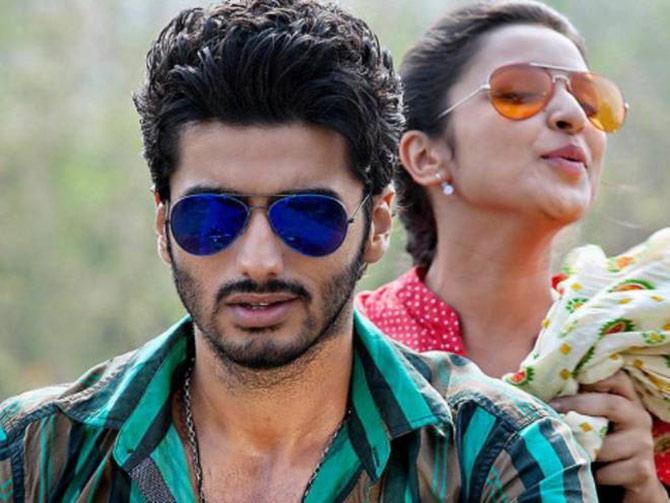 When Singapore Sling met Blue Curacao -- cocktail for sore eyes, anyone?
Sonam Kapoor, Dolly Ki Doli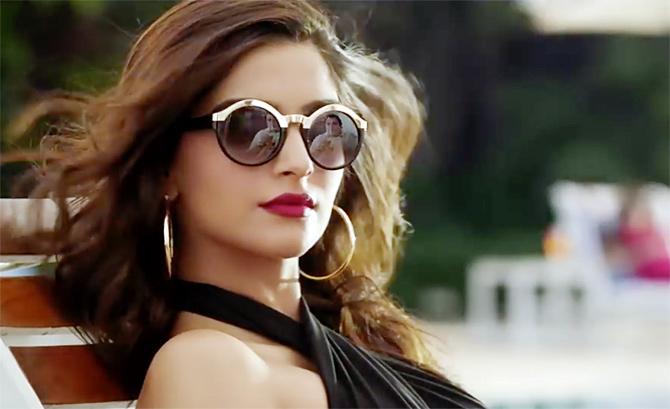 The High Priestess of Fashion flaunts her flamboyant sunnies like a weapon to hoodwink a brand new bakra in the con caper, Dolly Ki Doli.
Bipasha Basu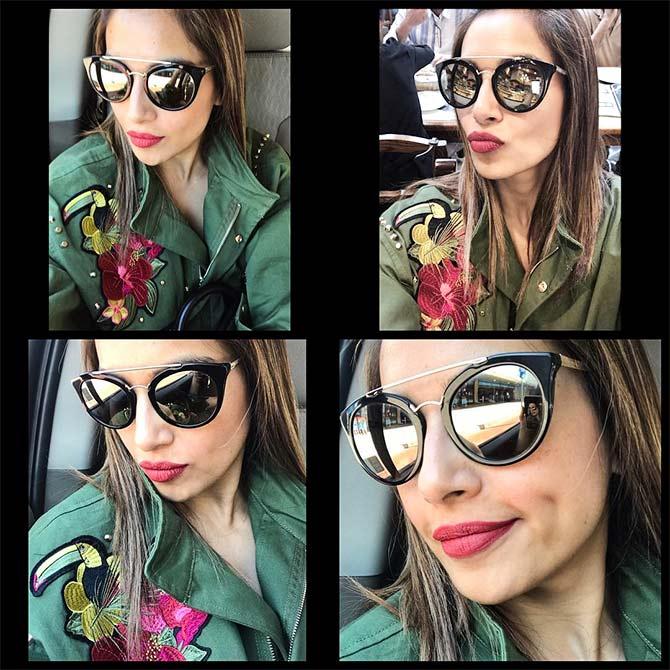 Photograph: Kind courtesy Bipasha Basu/Instagram
Never too shy of trying out the latest trends, Bips is on point in her browline sunglasses.
Sonakshi Sinha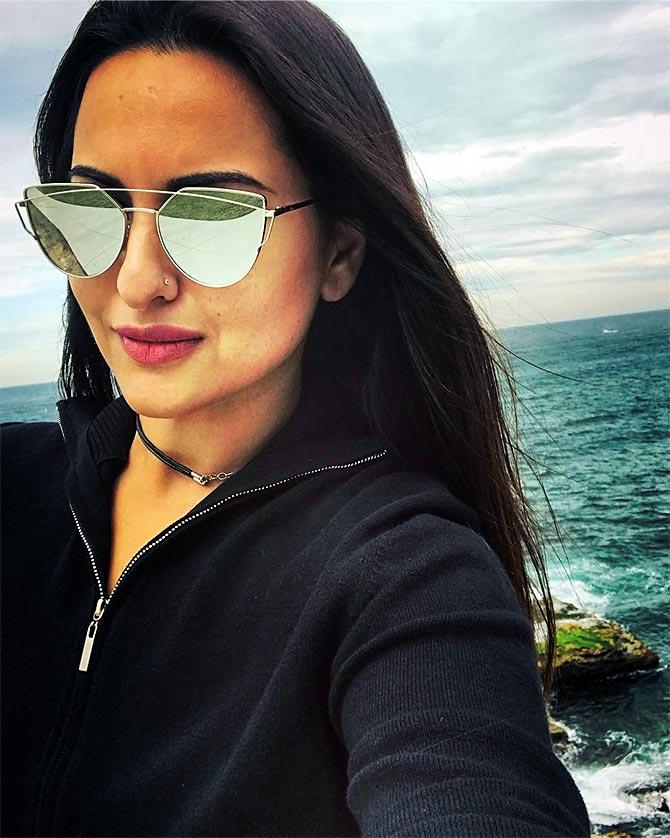 Photograph: Kind courtesy Sonakshi Sinha/Instagram
Shotgun Jr is quite the Dabangg fashionista when it comes to funky frames.
Babita, Kal Aaj Aur Kal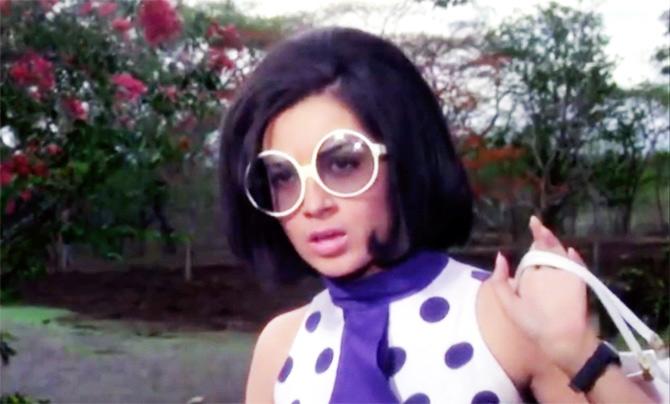 Babita almost makes us miss the seventies in these XXXL sunglasses.
Rekha, Khoon Bhari Maang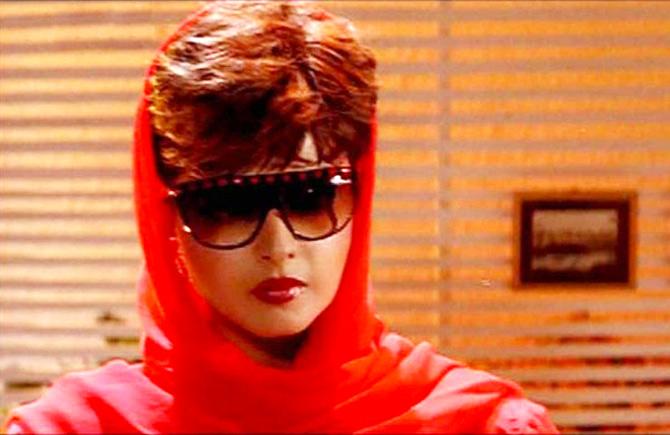 The classic Rekha loves her kanjeevarams, bling and ruby lips. But the adventurous Rekha, oh boy, words fail us.