Creative Gujarati minds and characters are at the centre of several Bollywood stories.
From Arvind Desai Ki Ajeeb Dastan to Bhavesh Joshi Superhero, their presence is undeniable.
Though Hindi movies have a tendency to caricaturise people from all states, culture and accents for the sake of quirk or humour, noteworthy characters do surface from time to time.
In Ranveer Singh's recently announced Jayeshbhai Jordaar, the exuberant hero plays the titular role.
If the catchy title is any indication, be sure to expect all the stereotypical Gujju traits.
Sukanya Verma takes a look at some of Bollywood's most playful, popular Gujarati acts in recent times.
Kamlesh Kanhaiyalal Kapsi aka Kamli, Sanju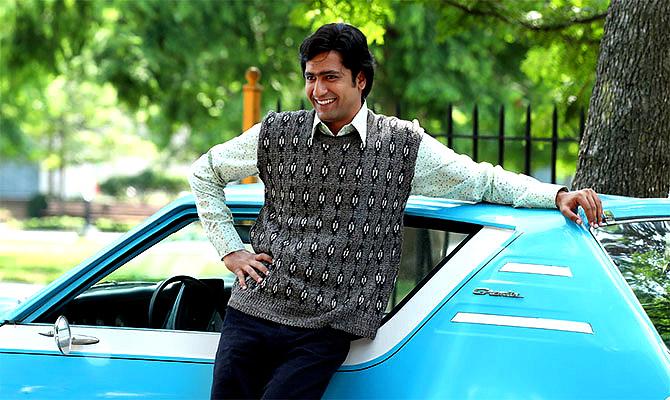 Vicky Kaushal's all-heart, blundering, bumbling best friend, modelled on Sanjay Dutt's real-life pal, caught a lot of attention in Sanju.
As the NRI Gujju juggling wit and virtue, Kaushal whips up a Gujarati accent yammering 'ghapa ghap' fundas as keenly as the cliched snack/snake jokes.
Kanta ben, Kal Ho Naa Ho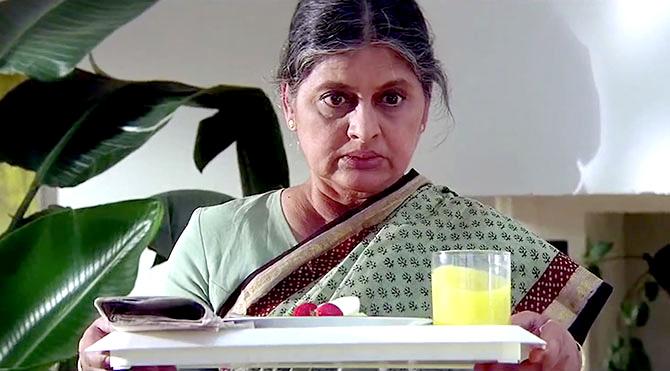 Sulbha Arya's shell-shocked expression, with garba music playing on cue every single time she catches Saif Ali Khan and Shah Rukh Khan in the act (or so she thinks), is a running gag in Kal Ho Naa Ho.
Despite the homophobic nature of the joke, Arya's Kanta Ben conveys a believable degree of conventionality and confusion that's become a comical symbol of sorts for all myopic mindsets.
Praful Patel, Simran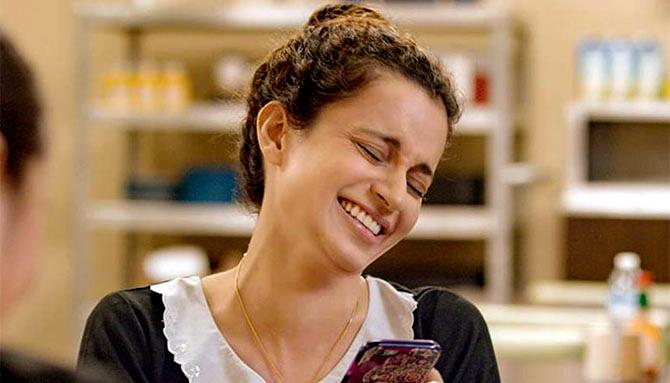 A US based 'Pukki Gujarati' divorcee unleashes her goofy, wild side much to the dismay of her simple, traditional family in Kangana Ranaut's spirited performance.
But when her idiosyncrasy extends to breaking the law, things truly get out of hand.
Babulal Vakhariya, 102 Not Out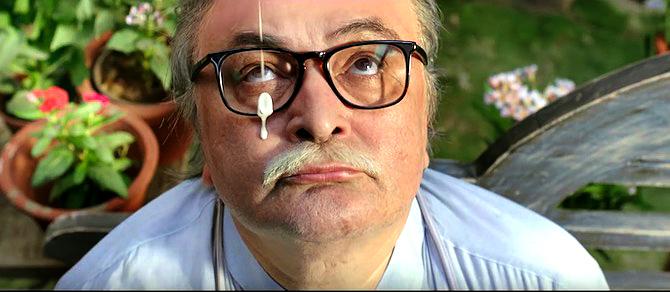 In this adaptation of Saumya Joshi's Gujarati play of the same name, Rishi Kapoor raises laughs with his portrayal of the grumpy, hypochondriac 70-something son of his 102-year-old daddy, forced to carry on all tasks the latter gives.
Sejal Zaveri, When Harry Met Sejal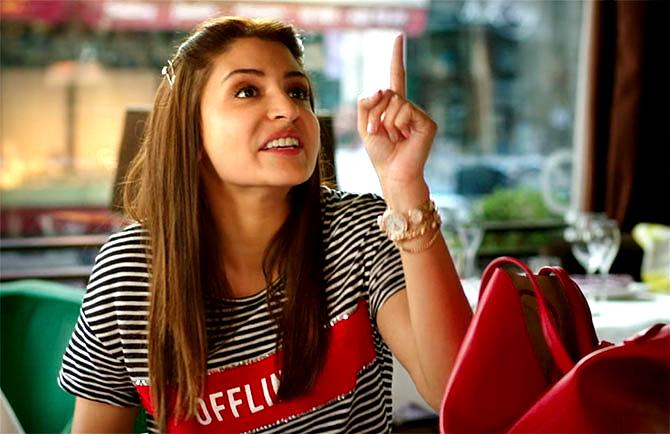 Whatever one's personal feelings about When Harry Met Sejal may be, Anushka Sharma's hyper, pestering Sejal Zaveri and her persistent Gujju accent is 'ektually' the stuff of love, hate but cannot ignore.
Haribhai, Chachi 420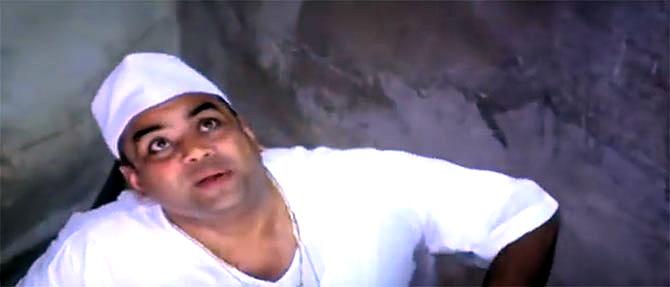 Paresh Rawal's natural born Gujju tends to peek out in any character he plays.
But it's simply priceless when he's actually playing one. Like Chachi 420's snoopy, snippy, smarmy landlord Haribhai, smitten by Kamal Haasan's nanny in disguise.
Kanji Lalji Mehta, OMG-Oh My God!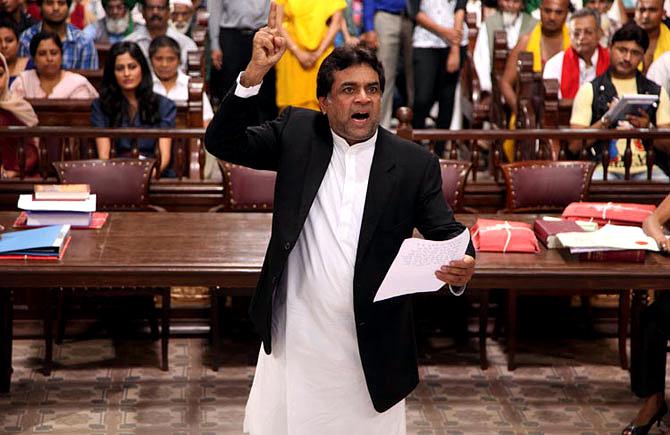 In this big screen adaptation of the famous play Kanji Virudh Kanji, Paresh Rawal once again puts his inherent Gujjuness to good use to play an atheist suing God in court for the damage caused to his livelihood following a natural calamity.
Batuk Patel, Housefull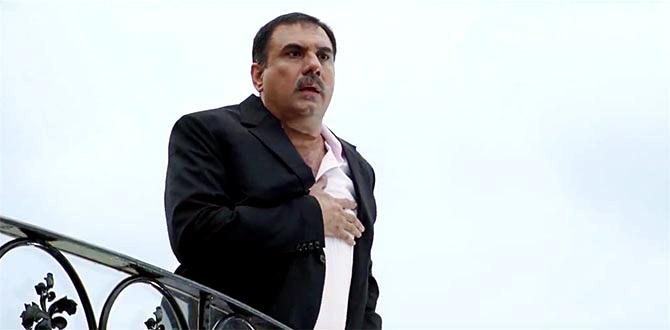 Housefull is all kinds of distasteful but Boman Irani's comfort in slapstick humour, as the grouchy Gujarati dad and London based businessman constantly outwitted by his kids, is the only memory you'll have of this mess.
Mr Patel, Kabhi Haan Kabhi Naa
Tiku Talsania, a Gujarati in real life, employs his trademark exasperation to run a night club frequented by goons and resists a rookie music band insisting on playing there.
Needless to say, he nails the part without resorting to any Gujju stereotyping in Kundan Shah's classic rom-com.
Bajodia Seth, Baazigar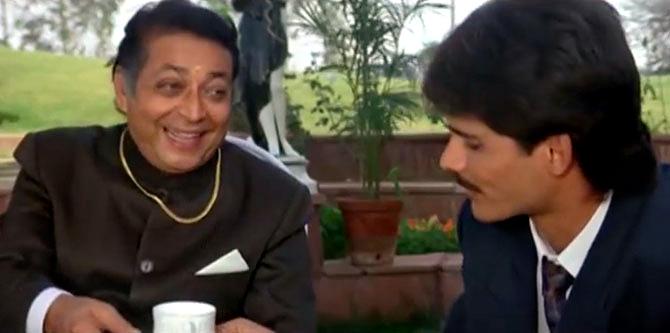 Dinesh Hingoo made quite a successful career out of playing loony Parsi and Gujarati characters.
But his incessant tittering as the money-minded Gujjubhai when he pretends to enjoy a cup of boiled water as 'amiron ki chai' in Baazigar, and asks his son and potential groom to do the same, continues to make us chuckle.