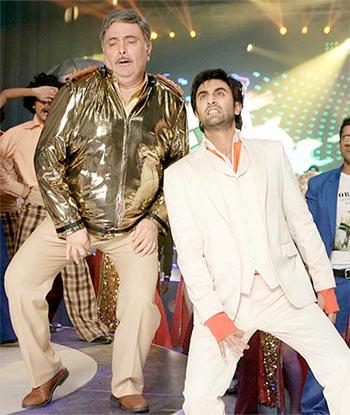 Audiences love to watch real life relationships on reel!
'Every film of mine is special. But this one was extra-special because I got to work with the actor whom I consider to be the best in the business,' said Abhishek Bachchan on teaming up with his dad Amitabh Bachchan on Shaad Ali's con caper Bunty Aur Babli.
The response this combination received was more than encouraging.
Truth is audiences love to watch real life relationships on reel. It's the closest they can come to knowing the actual deal.
Here's a look at some of the best-known father-son jodis on big screen.
Vote for your favourite pair at the end!


Pankaj and Shahid Kapoor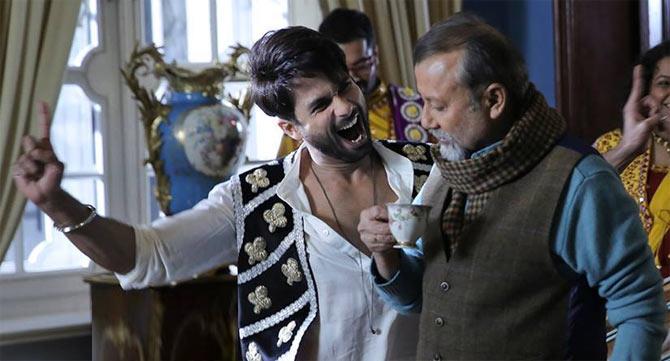 Image: Shahid Kapoor and Pankaj Kapur in Shaandaar
In the recently released Shaandaar, powerhouse actor Pankaj Kapur plays Alia Bhatt's doting father opposed to the idea of Shahid as her beau. Except their real-life father-son comfort is evident in their amusing face-offs.
Amitabh and Abhishek Bachchan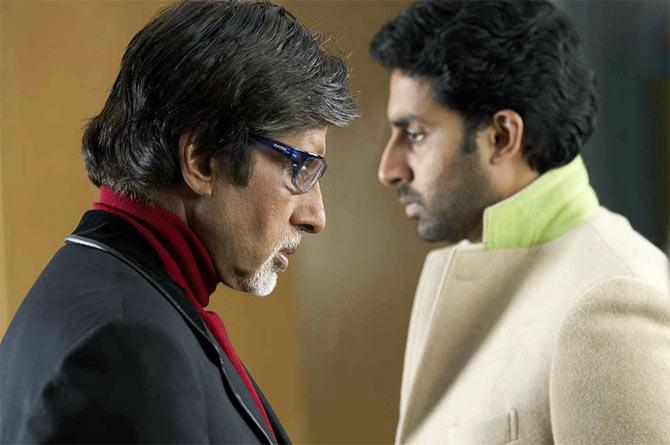 Image: Amitabh Bachchan and Abhishek in Kabhi Alvida Naa Kehna
Be it wooing a tantalizing Aishwarya Rai to Kajra re in Bunty Aur Babli, recreating a Corleonesque bond in Sarkar or reversal of roles in Paa, the Bachchan baap-beta do pack in tons of fizz and frolic.
Rishi and Ranbir Kapoor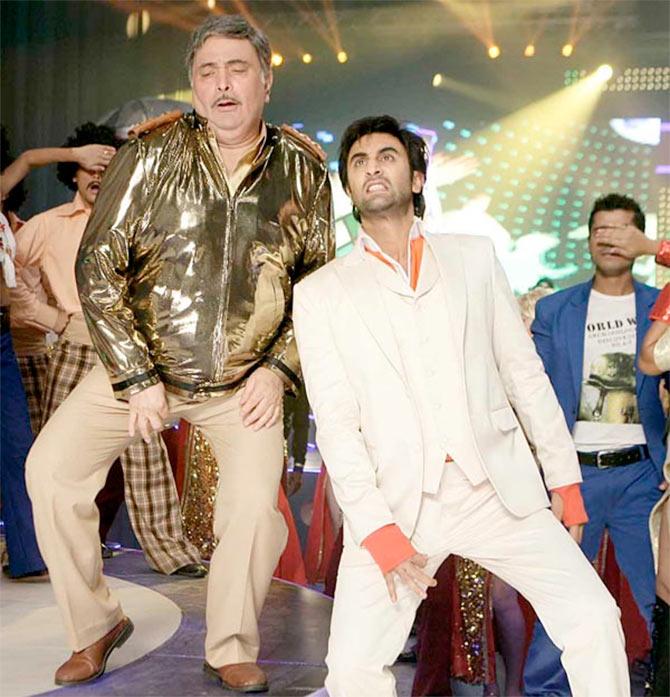 Image: Rishi Kapoor and Ranbir in Besharam
It's sad that the only film (Besharam) they've worked on together turned out to be such a massive turkey.
But, but... there's no denying how adorable this father and son jodi looks on screen.
Aditya and Sooraj Pancholi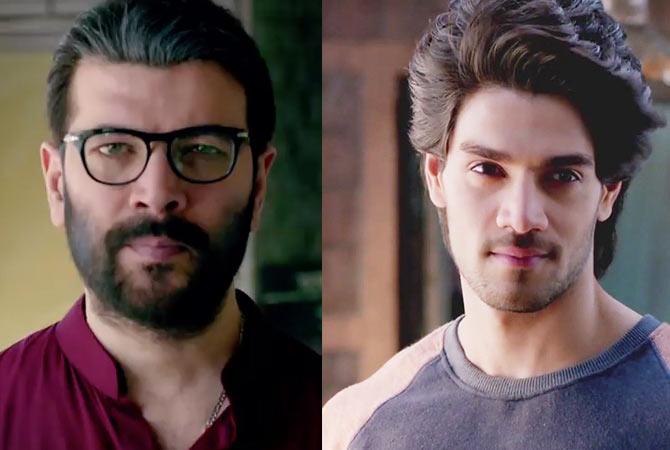 Image: Aditya Pancholi and Sooraj in Hero
Aditya got on board to play father figure to son Sooraj on Nikhil Advani's Hero remake. There's no doubting the resemblance but where talent goes, Sooraj's got a long way to go.
Prithviraj, Raj and Randhir Kapoor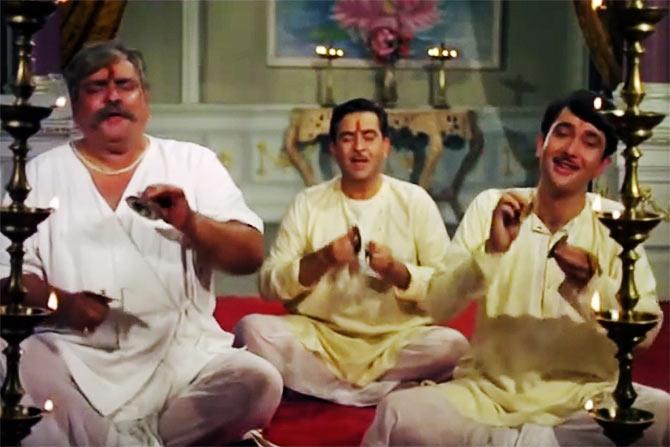 Image: Prithviraj, Raj and Randhir Kapoor in Kal Aaj Aur Kal
Kal Aaj Aur Kal wasn't a major success but the presence of three generations of Kapoors -- Prithviraj, his son Raj and grandson Randhir makes it some sort of Bollywood heirloom. And the camaraderie, even when they are engaged in a cold war, could not be more genuine.
Dharmendra, Sunny and Bobby Deol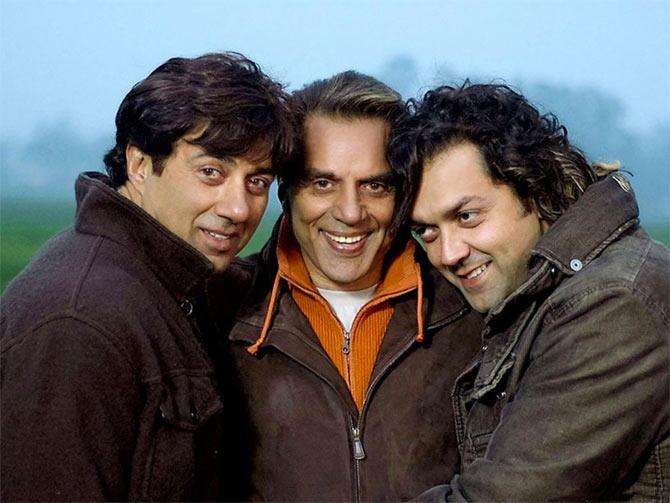 Image: Sunny, Dharmendra and Bobby Deol in Apne
Garam Dharam and his brood are all about earthiness and emotion. And it translated fabulously in the boxing drama, Apne, to a lesser extent in the silly slapstick comedy Yamla Pagla Deewana but completely missed the bus in its sequel.
Sunil and Sanjay Dutt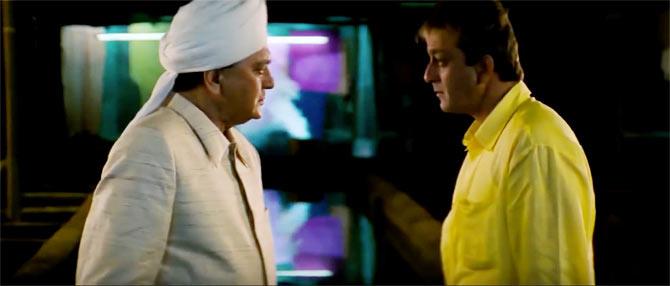 Image: Sunil and Sanjay Dutt in Munna Bhai MBBS
Sunil Dutt launched his son in Rocky and even though he played his on screen father in it (as also J P Dutta's Kshatriya), they didn't get any screen time together.
Amazingly, the father-son made up for it rather memorably in the brief but beautiful scenes of Rajkumar Hirani's directorial debut, Munna Bhai MBBS.
Feroz and Fardeen Khan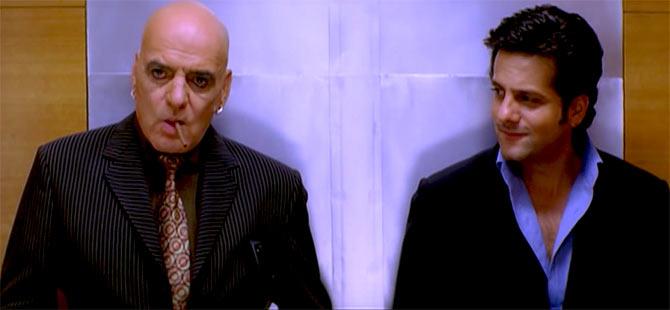 Feroz and Fardeen Khan in Ek Khiladi Ek Haseena
Feroz Khan and Fardeen got together for movies like Janasheen and Ek Khiladi Ek Haseena where their characters are not related to each another. But they sure get points for being one of the most stylish and suave father-son pairs.
Vinod and Akshaye Khanna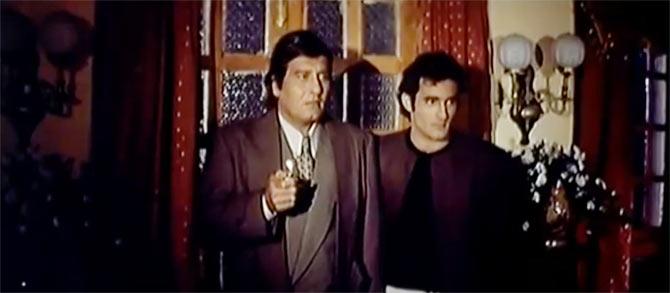 Image: Vinod and Akshaye Khanna in Himalayputra
Vinod Khanna's lavish launchpad for his second born Akshaye, Himalayputra was a non-starter.
In this typically 1990s hash, they play a father and son oblivious of their blood connection and the drama it all leads up to.
Rajendra Kumar and Kumar Gaurav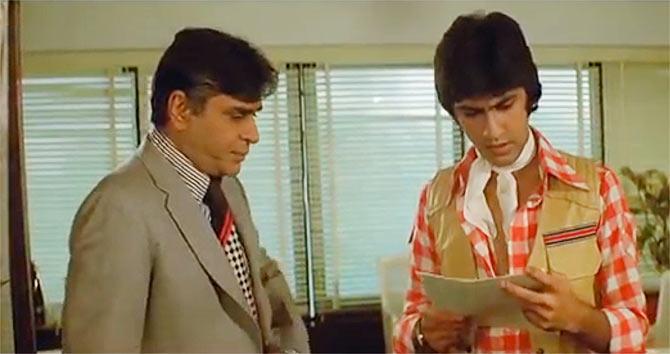 Image: Rajendra Kumar and Kumar Gaurav in Love Story
Rajendra Kumar not only designed a debut movie for his darling son Bunty better known as Kumar Gaurav, which turned him into an overnight phenomena but also played his indulgent father on screen in the 1981 blockbuster, Love Story.
Too bad they couldn't repeat the magic in subsequent projects like Lovers or Phool.
Jeetendra and Tusshar Kapoor
Image: Tusshar Kapoor and Jeetendra in Kuch Toh Hai
Few might recall seeing them together in the little-remembered I Know What You Did Last Summer rip-off. Jeetendra's affection for his college-going son Tusshar is the only decent thing about this wishy washy slasher flick.