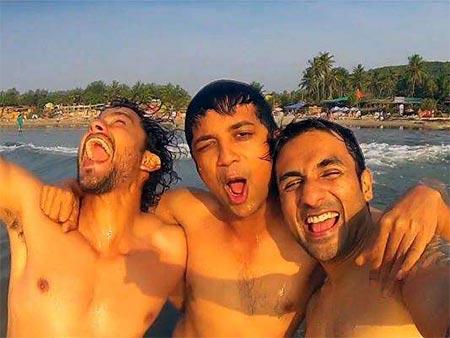 Okay, so we love our Goan filmi characters.
Do you love these movies set in Goa? Have a look!
Bollywood's heartbeat is Mumbai but it loves to travel far and wide to tell a story.
Some love to capture its dreamy locales, others its unique flavours and lifestyle.
And that's what makes Goa a hot destination for most filmmakers; it's a wonderful mix of both.
With Homi Adjania's Goa based comedy Finding Fanny starring Naseeruddin Shah, Pankaj Kapur, Dimple Kapadia, Deepika Padukone and Arjun Kapoor ready to hit the screens this Friday, we look at some of the most memorable Hindi films set in the region.
Go Goa Gone (2013)
Director duo Raj Nidimoru and D K Krishna introduces the desi viewer to the zombie genre with Go Goa Gone, starring Kunaal Khemu, Anand Tiwari and Vir Das (in the picture).
Its madcap, irreverent humour and Saif Ali Khan's blonde-haired, faux Russian Boris keeps one entertained even if most of what you see is shot in Mauritius and not Goa as projected in the title or the movie.
Honeymoon Travels Pvt Ltd (2007)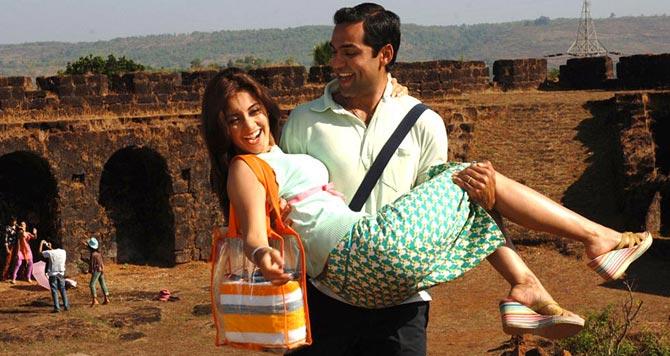 Image: Minnisha Lamba and Abhay Deol in Honeymoon Travels Pvt Ltd
Since Goa is among India's hottest spots for honeymooners, director Reema Kagti plays on the thought and sets her entire narrative around a group of newlyweds arriving in the land of sunsets and silvery beaches.
With its ensemble cast ranging from Shabana Azmi, Raima Sen and Miniisha Lamba and Abhay Deol (in the picture) and themes like superheroes and homosexuality, Honeymoon Travels has a plateful to offer.
My Brother…Nikhil (2005)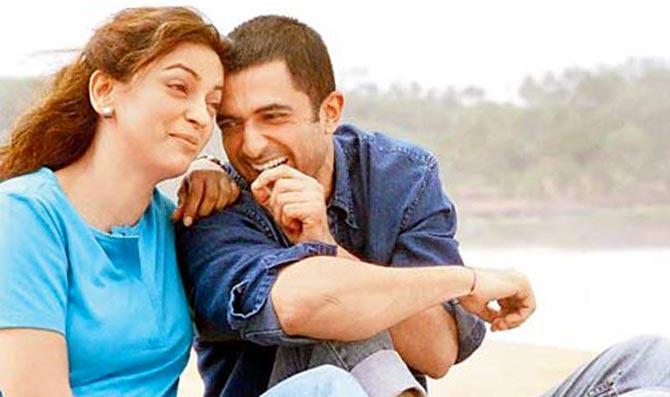 Image: Juhi Chawla and Sanjay Suri in My Brother...Nikhil
Sanjay Suri and Juhi Chawla team up as siblings to tell the heartrending story of a happy-go-lucky Goa household that falls apart after Suri's swimming champion is diagnosed with AIDS.
Director Onir comments on the unfair stigma created around the disease and the need for empathy in such difficult times from both society and surroundings.
Khamoshi-The Musical (1996)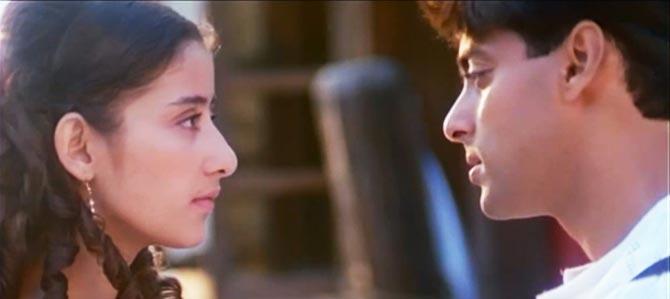 Image: Manisha Koirala and Salman Khan in Khamoshi-The Musical
Sanjay Leela Bhansali's Khamoshi is one of his least affected films perhaps because it's his first.
Featuring talents like Manisha Koirala, Nana Patekar and Seema Biswas, portraying typical Goan Catholic family, in a poignant tale of deaf-mute parents and their musically inclined daughter, Khamoshi's sentimentality rubs off on Salman Khan too producing a rare sensitive performance.
Kabhi Haan Kabhi Naa (1994)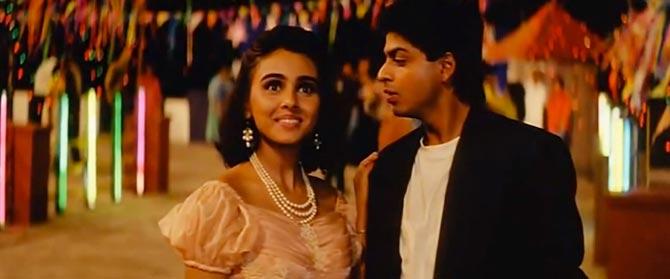 Image: Suchitra Krishnamoorty and Shah Rukh Khan in Kabhi Haan Kabhi Naa
One of Shah Rukh Khan's most acclaimed performances and films (for which he turned distributor), Kundan Shah's Kabhi Haan Kabhi Naa is about a golden-hearted goof from Goa.
Even though the entire plot revolves around SRK's antics and adventures to win a girl's heart, it's not exactly a happily ever after. And that's what makes it truly special.
Jalwa (1987)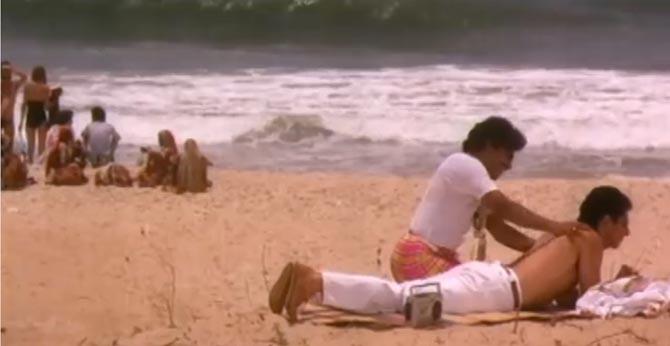 Image: Naseeruddin Shah in Jalwa
Naseeruddin Shah proved he could go successfully mainstream with his charismatic turn as a super cop busting Goa's drug racket in Pankaj Parashar's Jalwa.
Even though the film takes obvious inspiration from Hollywood's Beverly Hills Cop, Parashar's edgy depiction of Goa and inclusion of local stars like singer Remo was much appreciated.
Saagar (1985)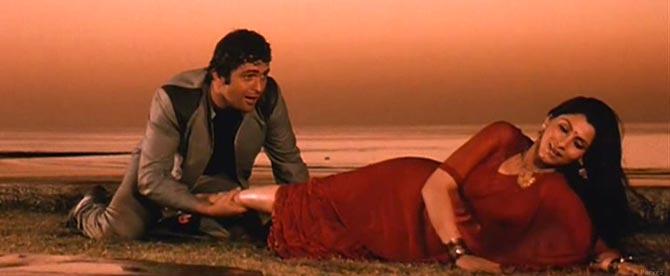 Image: Rishi Kapoor and Dimple Kapadia in Saagar
Ramesh Sippy took a break from action to make a romantic triangle set in Goa with an impressive cast of actors like Rishi Kapoor, Kamal Haasan and Dimple Kapadia.
Apart from its melodious score by Rahul Dev Burman, Saagar, which wasn't exactly box office gold, marks Dimple's sizzling return to films after marriage and motherhood.
Trikal (1985)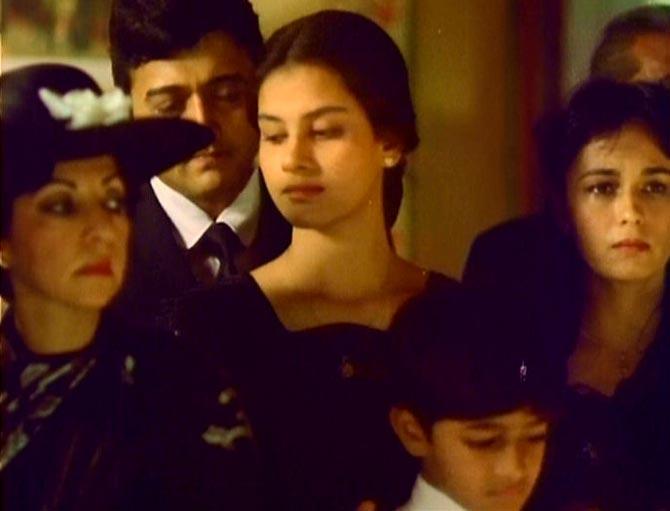 Image: A still from Trikal
Even as Goa shifted from Portuguese reign to Indian administration, Shyam Benegal's Trikal examines the topsy-turvy lives of a Christian family in Goa through its multi-generational members and their quirks and secrets.
Benegal's Trikal is loosely inspired by legendary cartoonist Mario Miranda's family history and was filmed in his ancestral home in Loutolim, Goa.
Shaukeen (1982)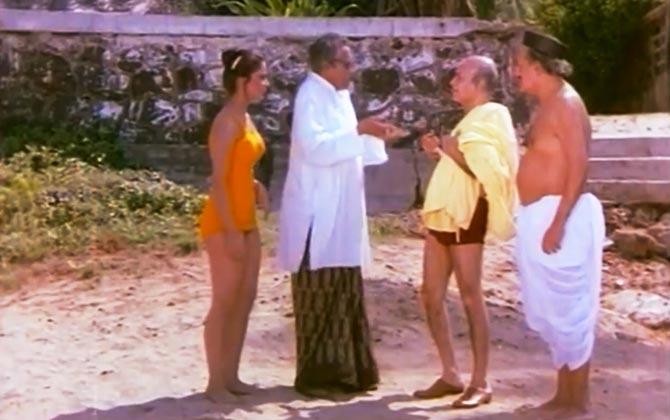 Image: Rati Agnihotri, Ashok Kumar, A K Hangal and Utpal Dutt in Shaukeen
What happens when three lecherous old-timers set out to make merry in the Goan paradise forms the premise of Basu Chatterji's zany comedy, Shaukeen.
Ashok Kumar, Utpal Dutt and A K Hangal play the 'Shaukeen' men trying to get up, close and personal with Goan beauty Rati Agnihotri to hilarious results.
Ek Duuje Ke Liye (1981)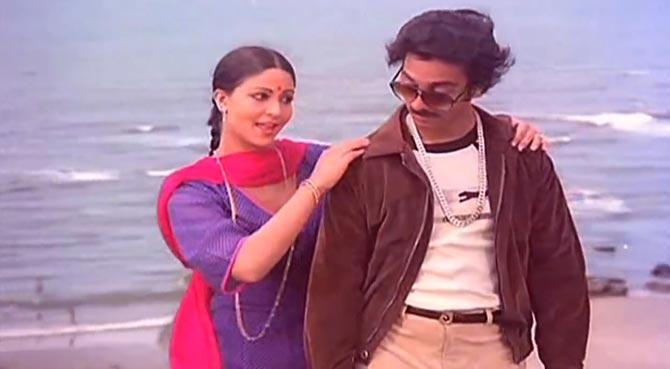 Image: Rati Agnhotri and Kamal Haasan in Ek Duuje Ke Liye
K Balachander's rebellious love story starring Kamal Haasan and Rati Agnihotri is about two neighbours in picturesque Goa -- hailing from South and North of India respectively falling madly in love with one another much to their parents' dislike.
Besides offering marvellous views of virginal Goa, the intense romance, which ends on a famously brutal note, EKKL boasts of an excellent soundtrack from Laxmikant-Pyarelal.
Saat Hindustani (1969)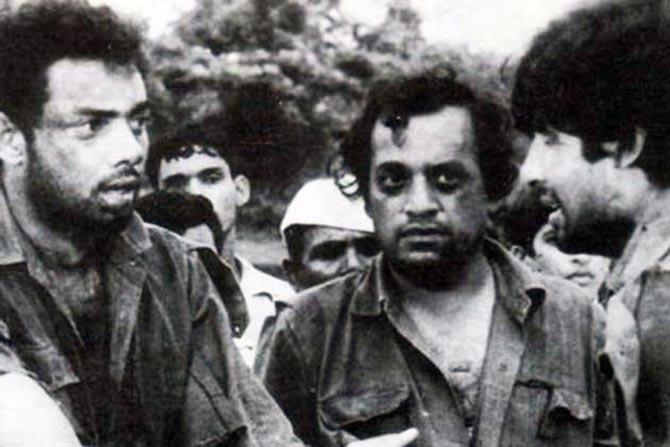 Image: Amitabh Bachchan in Saat Hindustani
K A Abbas's National-award winner is set around the Goa Liberation movement wherein seven individuals hailing from different parts of the country set their regional difference apart to collaborate in freeing Goa from Portuguese colonial rule.
The black and white war drama marks the debut of Hindi cinema's biggest star, Amitabh Bachchan.