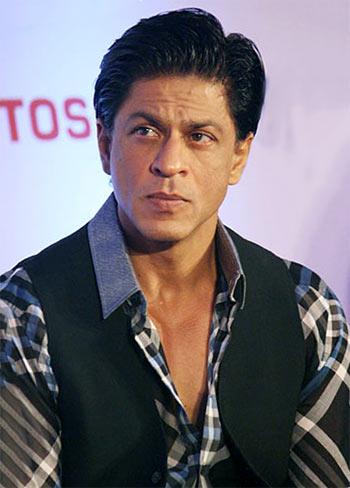 There are actors like Nana Patekar, Anil Kapoor, Kajol, Tabu or Aishwarya Rai Bachchan who don't look too different from what they first did when they entered the industry.
Not everyone is so lucky or averse to change. While some have consciously worked towards reinventing their look, others have simply aged and no longer bear any resemblance to their throwback photos.
We look at some dramatic 'then and now' instances. Agree, disagree or wish to add to this list? Hit the message board.
Manisha Koirala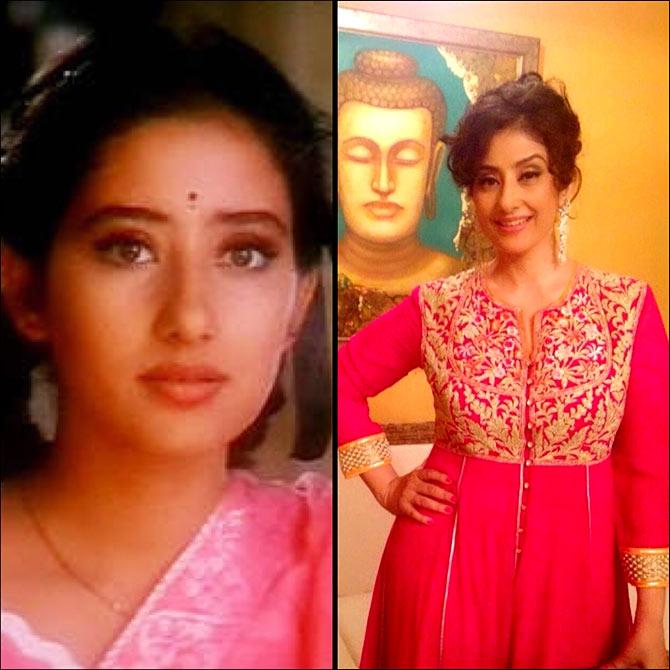 The classic Nepali beauty made her debut in Subhash Ghai's Saudagar but it was Manisha Koirala's sensitive performances in author-backed roles like 1942: A Love Story, Bombay, Khamoshi and Dil Se.. that cemented her reputation as an actress to reckon with.
In recent years though, she has faced quite a few challenges like divorce and cancer and still managed to come out triumphant.
Vivek Mushran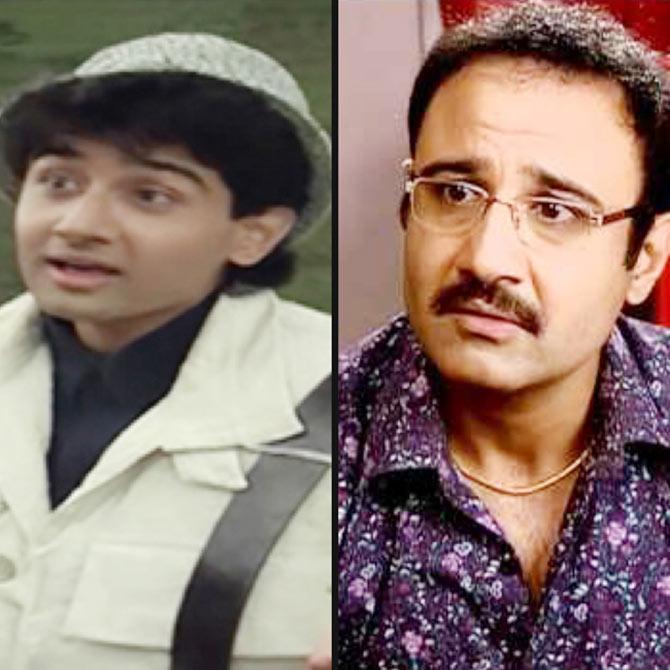 Remember Manisha's chocolate-faced co-star in Saudagar? The Ilu Ilu fella didn't get much love from the big screen audience but Vivek Mushran is content playing central roles on television series like Parvarish or an occasional role in a film, where we last saw him as Ranbir Kapoor's idiosyncratic boss in Tamasha.
Akshay Kumar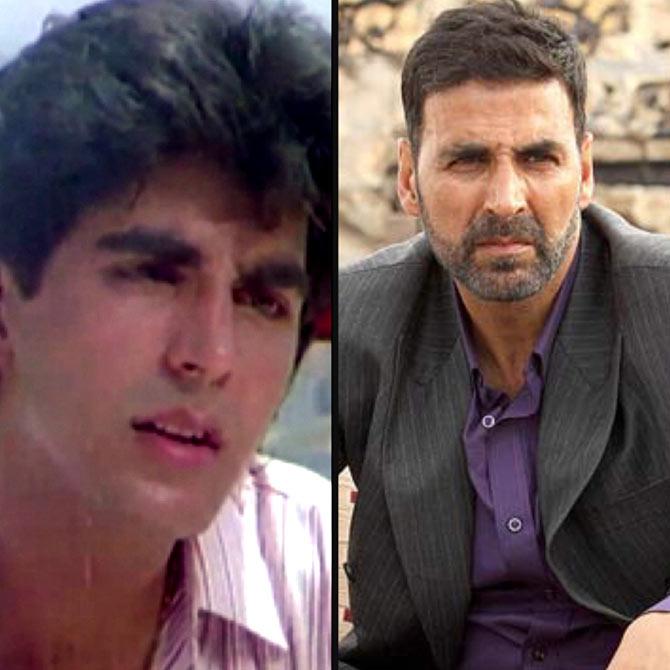 From a hunky but gawky action hero raring to go to a suave, self-aware livewire comfortable with ageing, Akshay Kumar's transformation is impressive.
Bobby Deol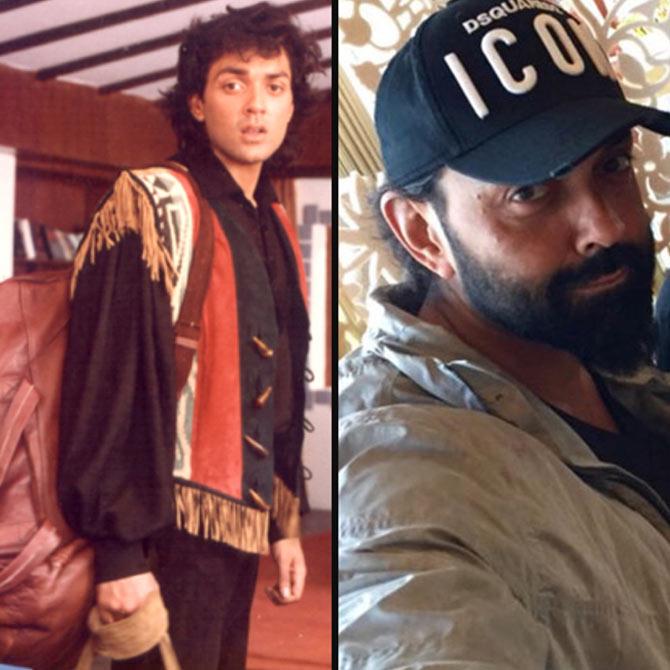 Hits or flops, Bobby Deol's smooth Italian looks, dimpled smile and curly locks made him an instant hit with the teenyboppers.
It's hard to imagine, but that's really him under that heavily bearded, grungy avatar that he adopted until recently.
Shah Rukh Khan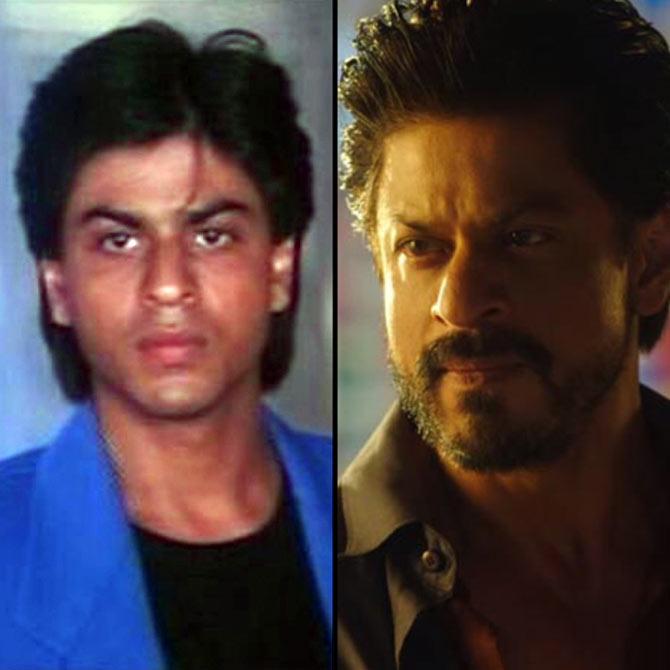 When SRK started working in films, his mop of hair was all over the place and his build was comparatively rounder. The present-day SRK is lean, muscular and smoldering in facial hair.
Irrfan Khan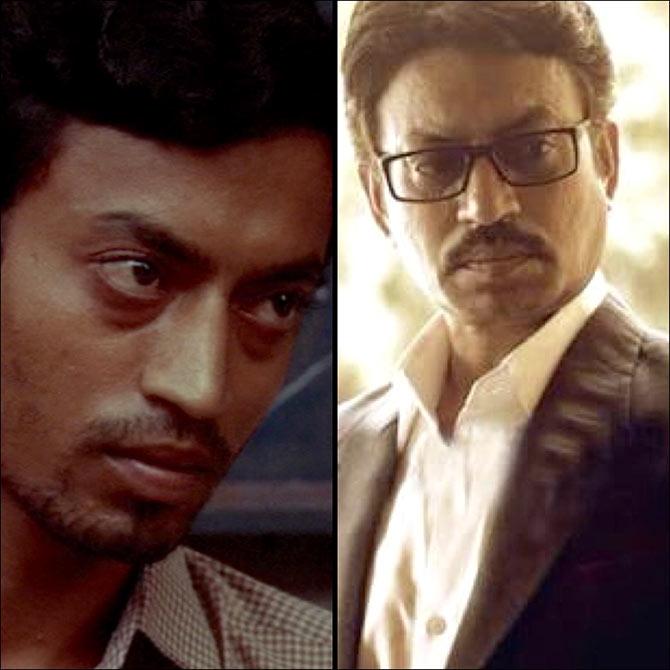 The intensity shooting through his well-defined eyes has remained unchanged but there's a lot of poise and heft in the older Irrfan Khan when compared to his scrawny younger self.
Aamir Khan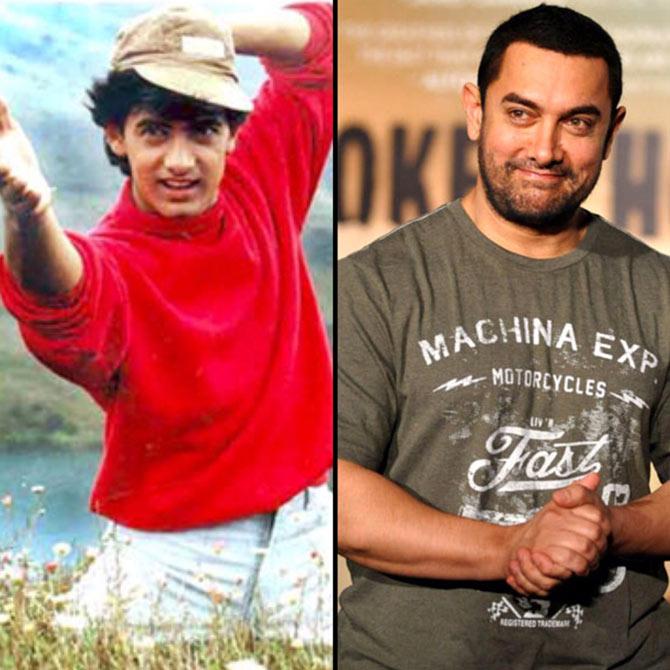 Aamir Khan enjoys evolving, not just in the kind of movies he picks up but also in the way he looks in those movies. From the boyish-faced cutie of countless confections to a versatile artiste who's willing to gain and lose considerable kilos of weight to become a character, the change is both dramatic and conscious.
Jackie Shroff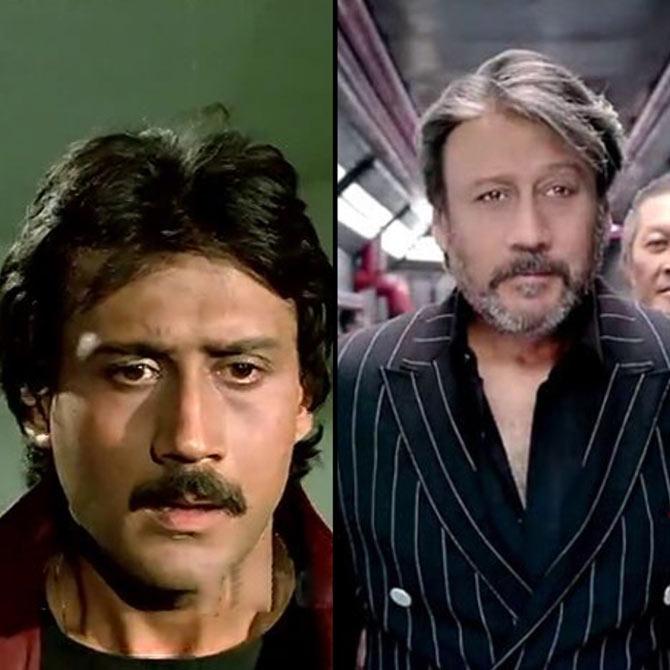 Unlike Anil Kapoor, his consciously fit colleague and co-star of superhits like Parinda and Ram Lakhan, Jackie Shroff's lack of discipline in his lifestyle shows on his face.
Rekha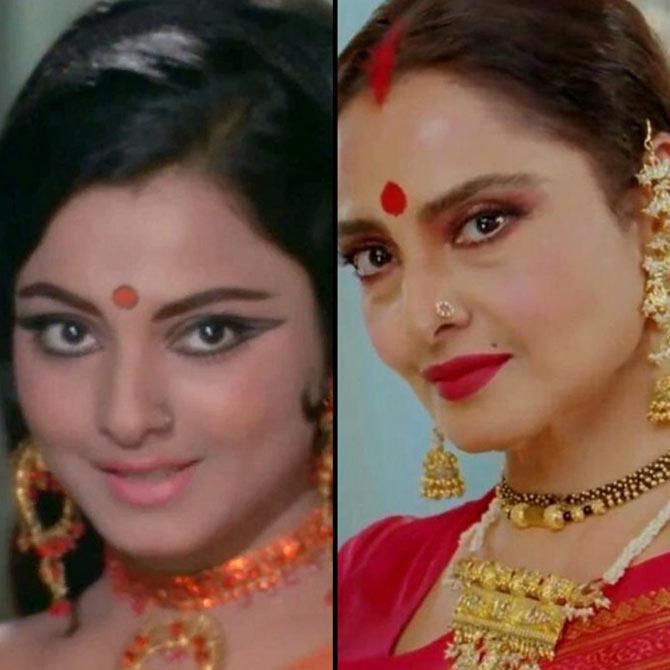 Most people age and become a fraction of their past glory but Rekha, like the proverbial wine, only gets better. Nothing like the starry-eyed, garish newcomer to enter Bollywood in the 1970s, the eternally gorgeous Rekha is more refined and mysterious.
Sanjay Dutt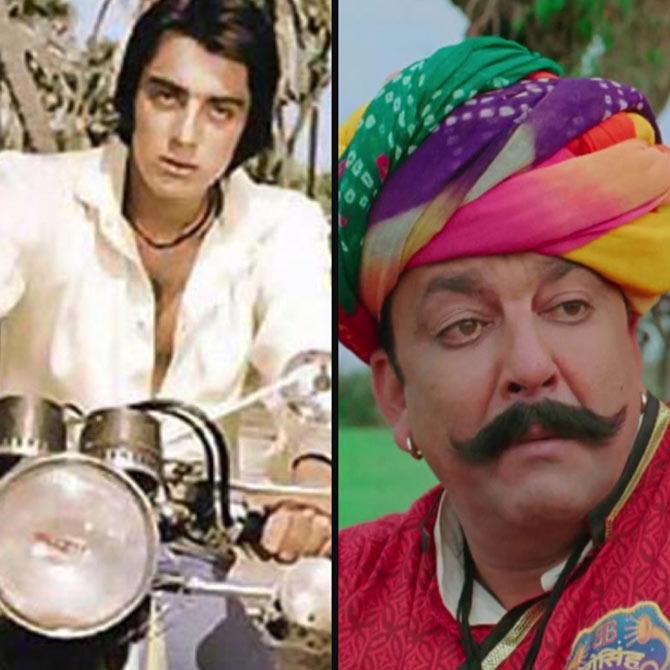 The kind of ups and downs Sanjay Dutt has survived, it's no surprise his life is a subject of an upcoming biopic.
He may no longer be the clueless 'Baba' who debuted in Rocky but the droopy-eyed Dutt hasn't lost all his deadliness.
Karisma Kapoor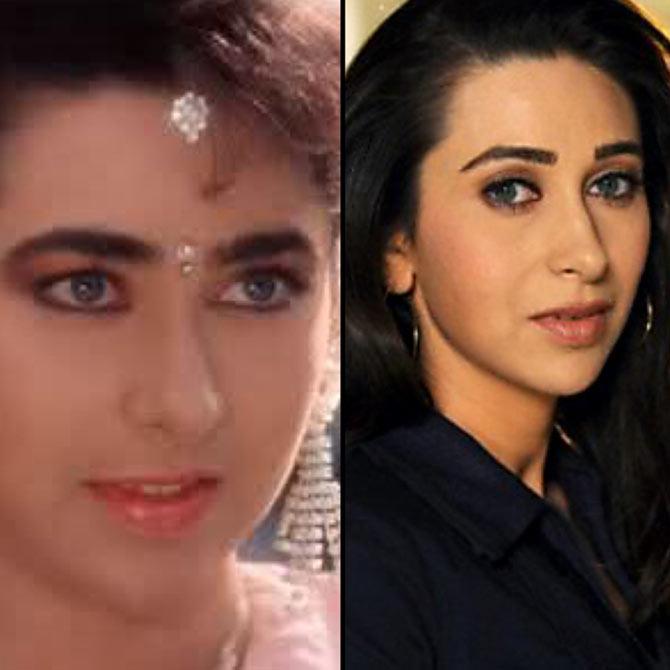 Gone are the bushy eyebrows and glossy lipsticks from her Prem Qaidi days. Now, Karisma Kapoor defines effortless chic and sophistication. What a turnaround, yes?
Dimple Kapadia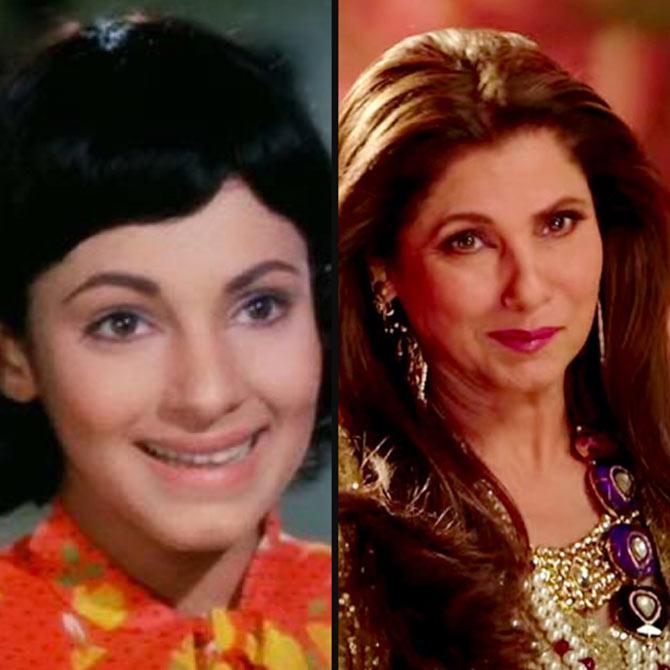 The bubbly, baby-faced Bobby is a picture of untainted innocence. When compared to those memories, Dimple Kapadia cuts a shiny but sharper picture.
What's common to both? Unmistakable charisma.