As we celebrate 20th anniversary of India's victory in the Kargil War, Bollywood stars took to Instagram to salute the Indian Army and its brave soldiers.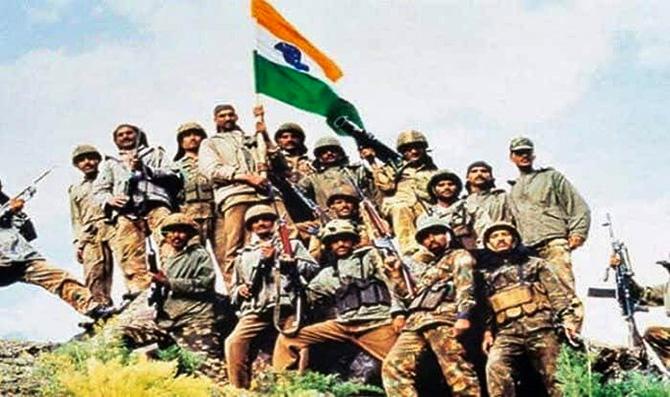 Vivek Oberoi posted a picture and tweeted, 'Big salute to each and every martyr who fought fearlessly and sacrificed their life for us, our safety and our nation'.
'Hats off to their indomitable courage and to the sacrifices of their families. We will always remain indebted Jai Hind'.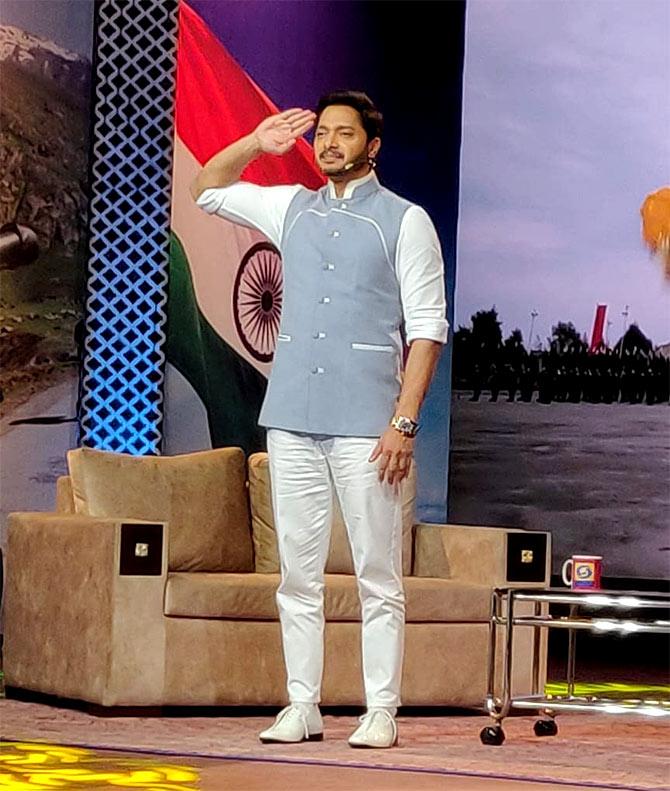 Shreyas Talpade posted a picture and wrote, 'It's not everyday that you get a chance to narrate the stories of some of the greatest Army men who served during #kargil. Hearing their stories make me feel small and makes me wonder how little we do for our country. Saluting the bravery of all the men and their families who supported them. Today on #kargilvijaydivas I salute you for the courage and strength you possess! Jai Hind'.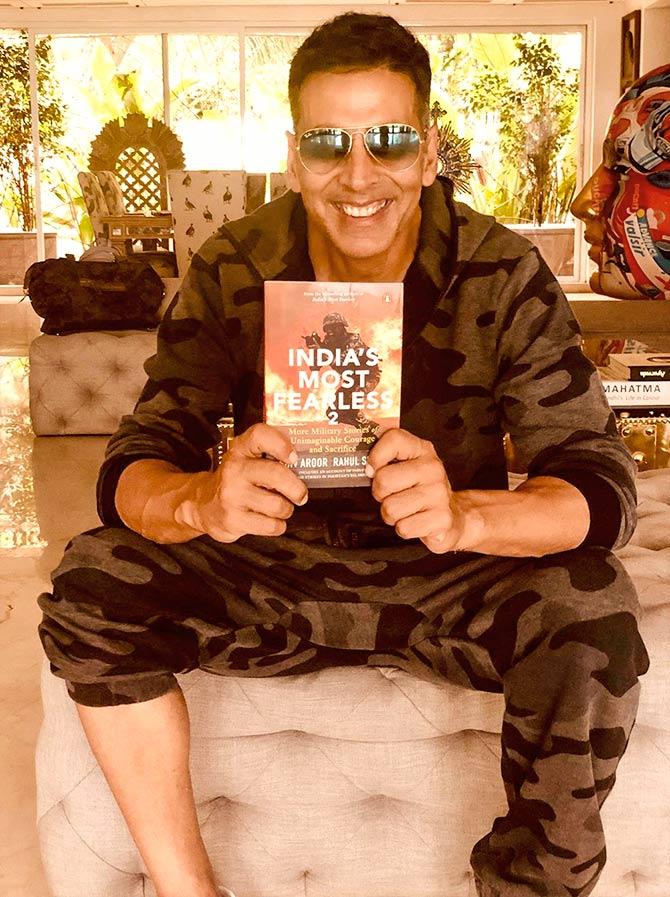 Canadian-Indian actor Akshay Kumar posted a picture and wrote, 'May we never forget our soldiers whose courage and heroism lets us live in peace, day after day'.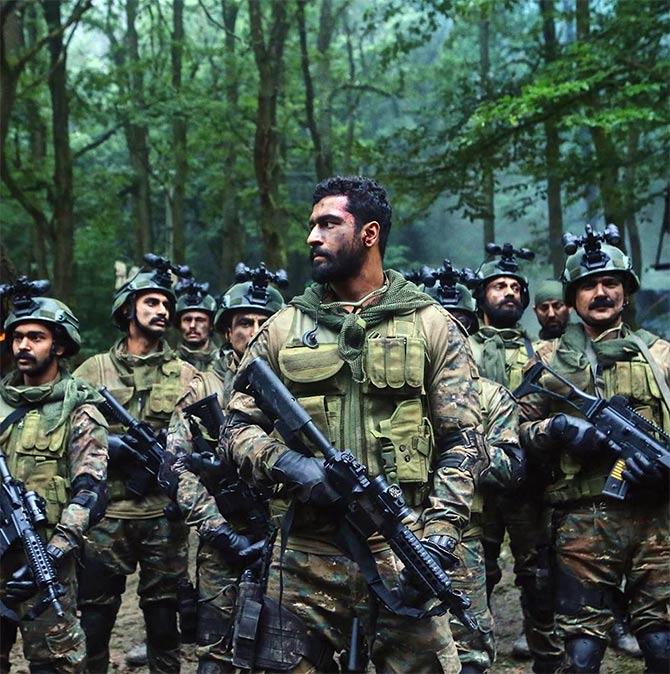 Vicky Kaushal, star of the blockbuster Uri posted: 'Happy and honoured to share that our Film #UriTheSurgicalStrike will be re-released only for today, July 26th, to commemorate 'Kargil Vijay Diwas'. It will be screened for free in 500 theatres across Maharashtra. Extremely thankful to the Maharashtra State Government for their support and encouragement to this initiative by @rsvpmovies. Jai Hind'.
Amitabh Bachchan, who has given his distinctive voice to a short film Kargil Vijay Diwas, tweeted: 'To the brave shaheed of our Army .. I had the honour to give my voice for this creative film .. but if ever am asked to give my blood for the nation, I will ... JAI HIND ' He also wrote 'we salute you for your sacrifice .. your determined fight to protect us all and our Country'.
Anupam Kher also tweeted a message for the war heroes: '#कारगिलविजयदिवस पर मैं सुरक्षा बलों को, उनके साहस को और उनके बलिदानो को सर झुका के नमन करता हूँ। हम सुरक्षित महसूस करें इसके लिए इनका हमारे जीवन में क्या योगदान है, हम इसका अंदाज़ा भी नहीं लगा सकते। मैं उन माता पिता को भी नमन करता हूँ जो अपने बच्चों को सीमा पे भेजते है।जय हिंद।'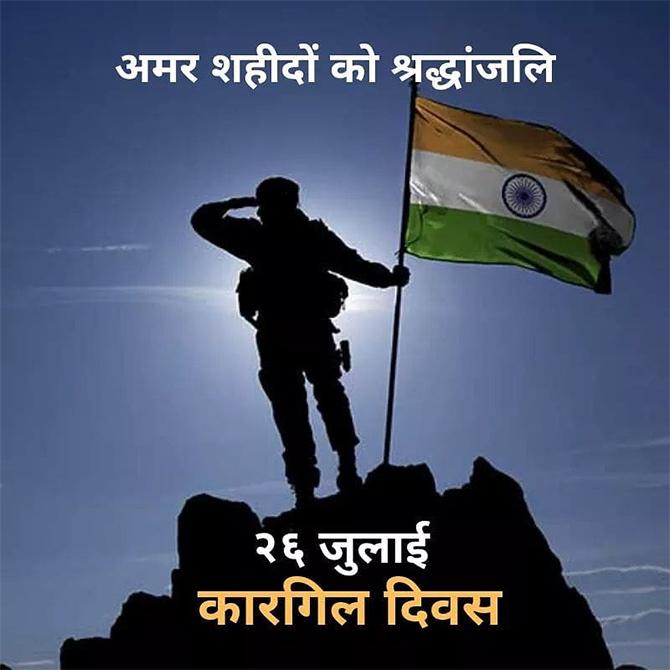 Jaya Prada wrote: 'हमारी आज़ादी की कहानी कई शहीदों के खून की स्याही से लिखी गयी है। नमन है देश के उन पहरेदारों को, जिन्होंने देश की गरिमा बनाये रखने के लिए अपने प्राणों की आहुति देदी। कारगिल के वीर शहीदों को श्रद्धांजलि। #KargilVijayDiwas'