Eid-ul-Fitr has been celebrated in a big way in Hindi films.
The films listed below, in fact, are those where the festival plays a pivotal plot point, observes Subhash K Jha.
Chaudvin Ka Chand (1960)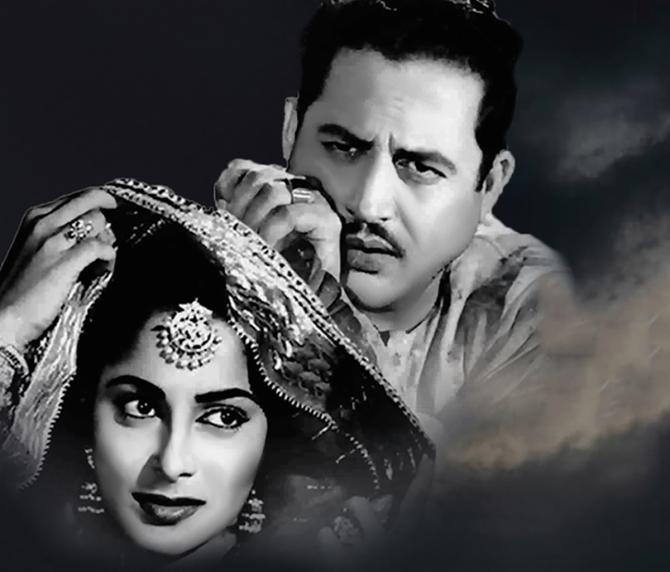 Guru Dutt's only Muslim social -- a genre of cinema that celebrated the obsolete if not altogether non-existent nawabi culture -- was made to counter the losses he suffered with the autobiographical, Kagaz Ke Phool.
While that film was all about life, Chaudhvin Ka Chand had nothing to do with real life.
Two best friends Aslam and Nawab (played by Guru Dutt and his real-life buddy Rehman) love the same beauty Jameela (Waheeda Rehman).
The title song, written by Shakeel Badayuni, was the ultimate ode to love and beauty, and captured the actress in all her resplendent beauty in colour while the rest of the film is in black and white.
The film is set in the city of nawabs, Lucknow, and captures the ethos of luxuriant romance rather flamboyantly.
Mere Mehboob (1963)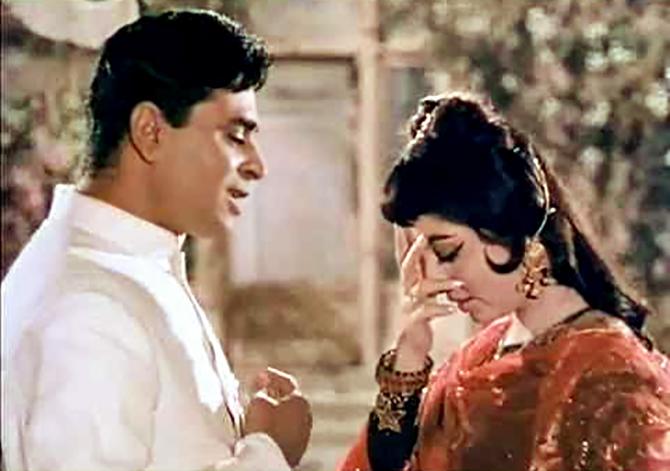 This blockbuster featured Rajendra Kumar and Sadhana, who fall in love on a train and have to go through various storms in ornate teacups before the ultimate nikaah.
The film was remarkable in capturing the colours, music and festive mood of a decadent nawabi culture.
The songs composed by Naushad are especially delightful in their delicacy.
My favourite is Sadhana and Nimmi dancing around water fountains and under sparkling chandeliers singing Mere Mehboob Mein Kya Nahin, not knowing that the 'Mehboob' they are crooning about is the same person.
After the release of this film, Sadhana was often mistaken for a Muslim, and she loved it.
Rahul Rawail's father H S Rawail directed this all-time hit.
Pakeezah (1972)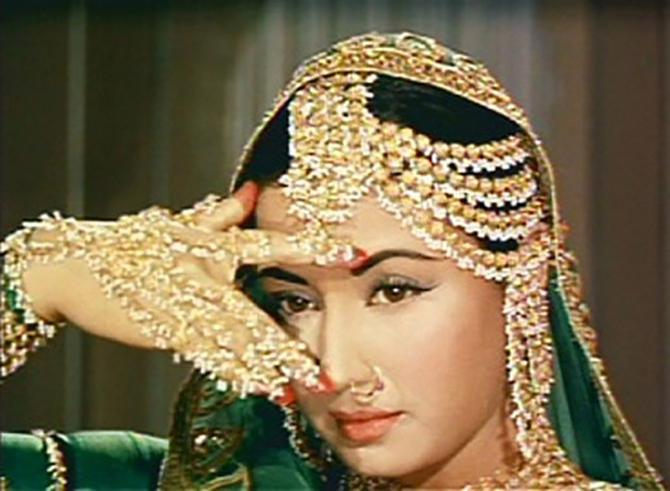 Meena Kumari lived the part of the tawaif, Sahib Jaan, and the credit for her heart-melting performance must got to a large extent to the music by Ghulam Mohammed.
As sung by Lata Mangeshkar, the mujras are among the finest heard in Indian cinema -- Chalte Chalte, Teer-e-Nazar Dekhenge, Thare Rahiyo Ho Banke Yaar Re, Inhi Logon Ne...
I could watch Pakeezah a million times for the songs.
Meena Kumari's performance was dependent entirely on the music.
During a large part of the film's shooting, Meena Kumari couldn't even move because of ill health, let alone dance.
Teer-e-Nazar was performed by Padma Khanna.
Nikaah (1982)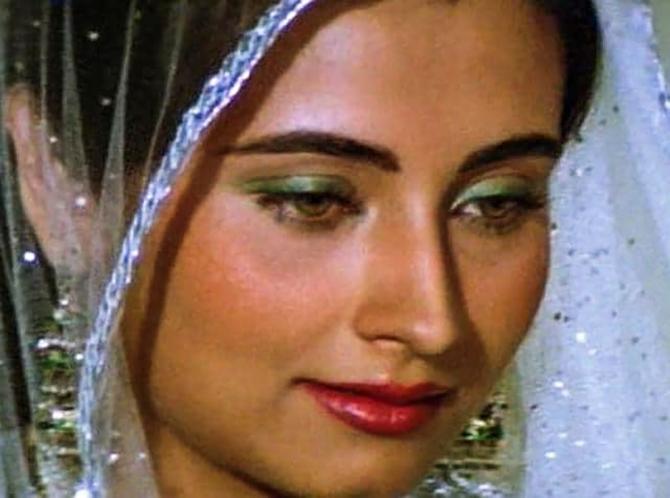 The film that dared to challenge the Sharia laws of India.
Salma Agha, freshly imported from Pakistan, played wife to Deepak Parasher, who divorces her by saying 'Talaq' thrice.
Boldly, the film questions the male spouse's right to discard his marital duties on a whim.
Salma Agha not only played the lead, but also sang Ravi's chartbusting compositions which went a long way in making this film a superhit during the year of Amitabh Bachchan's Namak Halaal, Khuddar, Satte Pe Satta and Desh Premee.
Again, Ravi's music went a long way in accentuating the film's love triangle where Haider (Raj Babbar) loves Nilofer (Salma Agha), who ends up marrying Wasim (Deepak Parasher).
Raj Babbar once told me he had to brush up his Urdu to understand some of the songs and dialogues before vocalising them.
B R Chopra directed it.
Silvat (2018)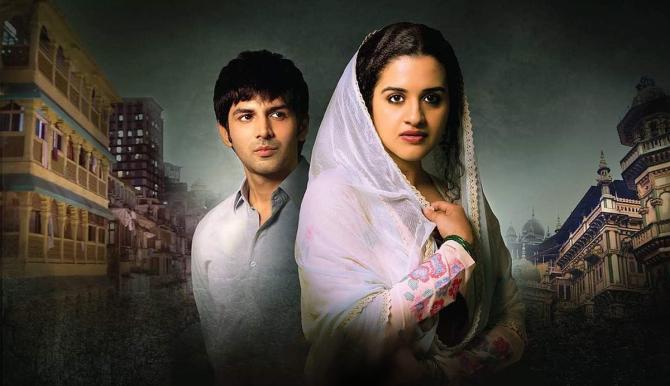 Playing a Muslim darzi in Tanuja Chandra 40-minute film, situated in the crowded gully of what looks like one of Mumbai's Muslim areas, Kartik Aaryan is every bit Anwar, the shy sensitive tailor, who develops a secret passion for his favourite client: A lonely, abandoned wife Noor (Meher Mistry), whose husband has migrated to Riyadh for a job.
The focus of the passionate plot, pulsating with unspoken ardour, is Noor.
But it is Kartik's Anwar, who silently steals the show.
There is no exhibition of outward passion here and yet, so much is said through Anwar's eyes.
Every stolen glance is laden with longing.
The film is shot on location with streetside vendors frying parathas and malpuas, hawkers selling bangles.
The bustle of the street is weighed against those heavily-loaded silences between Noor and Anwar.
This is 1997, and riots don't happen only on the streets. Sometimes they also occur in a woman's lonely heart.