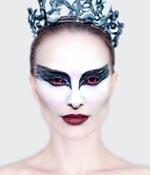 The psycho erotic thriller Black Swan surely angered a few critics but armed with a host of solid reviews from majority of critics and major nominations including 12 Critic's Choice Award (given by broadcast journalists), 4 Golden Globes (Hollywood foreign press) and 3 from Screen Actor's Guild, it is jumping from 90 screens to 959 today across North America. Soon it would be playing at a theater near you worldwide.

The Darren Aronofsky film tells a story of secrets, betrayals and rivalry in a ballet world. The fact that the film is appealing to a wide audience shows its appeal comes more from its drama about human conflicts and the price the conflicts extract than its ballet background.

Many people believe that its star Natalie Portman has never been seen in a dramatic performance as in here.

Playing Nina, she dreams of herself in Swan Lake's lead role but her ascendancy depends on many things including how she is able to impress the French ballet maestro and the artistic director Thomas Leroy (a powerful turn by Vincent Cassel) who is having an affair with his previous star (Winona Ryder in a crucial but fleeting part). And to make situations more complicated there is Lily (Mila Kunis). The personalities of Nina and Lily could not have been more far apart. Lily is outgoing and spontaneous, and seems to be a liberated woman where as Nina is suffocating and torn by her internal conflicts. Her relationship with her mother is also hurting Nina.

Portman's performance, brilliant from the start, gains momentum when she meets with Kunis. Even those critics who did not care for the film (which had its North American premiere at the Toronto International Film Festival in September) have welcomed Portman's work in it.
She 'obliterates her prim and proper on-screen image once and for all while spreading her wings as a driven ballerina who precariously pirouettes between art and madness in the delirious psychosexual thriller,' declared USA Today. Also riveting is Mila Kunis, many critics have pointed out.
Roger Ebert wrote: 'It (the movie) centers on a performance by Natalie Portman that is nothing short of heroic, and mirrors the conflict of good and evil in Tchaikovsky's ballet Swan Lake. It is one thing to lose yourself in your art. Portman's ballerina loses her mind...'

The relationship between Nina and Lily takes up a good portion of the film.
'With her breathy whisper of a voice, cosseted home life with overprotective mother Erica (Barbara Hershey) and wide-eyed sexual naïvete, Nina remains a child-woman swaddled in feathery scarves and downy pink shrugs, Ann Hornaday wrote in The Washington Post. 'What's more, a tattooed ingenue named Lily (Mila Kunis, in a smashing breakout performance) has just joined the company, presenting a loose-limbed, smoky-eyed threat to Nina's tightly wound rectitude.'

It is among many small budgeted films ($10-$20) such as The Fighter, The King's Speech and medium budgeted movies ($50 million) such as The Social Network that are the heavy favourites of various award organisations. While the Oscar nominations are due next month, many other organisations have started announcing their nominations.

While The King Speech which received 6 major Golden Globe nominations will start expanding next month, the boxing drama The Fighter (also 6 major  nominations) and Black Swan are rapidly adding hundreds of theaters across North America, and would be adding thousands in the next few days worldwide.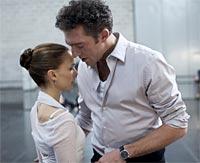 When Black Swan surprised many people with its strong showing at the North American box office over the weekend with its $3.3 million gross, many Hollywood observers felt that the movie will be the first breakaway hit for its director Darren Aronofsky (The Wrestler) but also a solid favourite with award voters. Made for $13 million (with some $20 million allotted for publicity, prints and award promotion), it could earn at least $50 million at the current pace. But with major Oscar nominations, and couple of wins especially for Portman, it might make over $120 million worldwide.

Wrote the trade publication, The Hollywood Reporter. ' Depending on its screen average, Swan could even compete for third on the frame behind big-budgeted wide openers Tron: Legacy from Disney and Yogi Bear from Warner Bros. -- whose productions costs each ran more than 10 times the estimated $13 million spent on Swan.'
The thriller has angered a few critics. But it has many critics championing it. Roger Ebert, who gave the film three and half stars out of four, wrote in Chicago Sun-Times: 'Black Swan is a full-bore melodrama, told with passionate intensity, gloriously and darkly absurd. '

Kenneth Turan, critic for Los Angeles Times just hated it and called it 'an overheated slog.' 'You won't be having a lot of fun at Black Swan,' he warned ' but the less seriously you take this wildly melodramatic, unashamedly pulpy look at the blood sport that is New York City ballet, the better your chances are of enjoying yourself even a little. This tale of feathered ambition starring Natalie Portman and Mila Kunis as dueling ballerinas is not just any kind of trash, it's high-art trash…'
But audiences across the world will be deciding the film's fate in the next few weeks.
As The Hollywood Reporter reminded its readers last week, it is distributed by Fox Searchlight which has tremendous experience, particularly with Slumdog Millionaire, in shepherding films that win not only major awards but also perform well at the box office. Other small films Fox Searchlight has helped become acclaimed hits are Juno and Little Miss Sunshine.
Searchlight executives, who also distributed Never Let Me Go whose awards nomination prospects disappeared amidst mostly negative reviews and a paltry box office, have never shied from talking about the marketing challenge they faced with Black Swan.
'We knew it was challenging subject matter, but we made a bet on Darren Aronofsky and Natalie Portman,' Searchlight's Steve Gilulua told The Hollywood Reporter. 'What's been a very pleasant surprise is that is seems to be resonating with a broader audience so early.'