Sonakshi Sinha turns 29 today!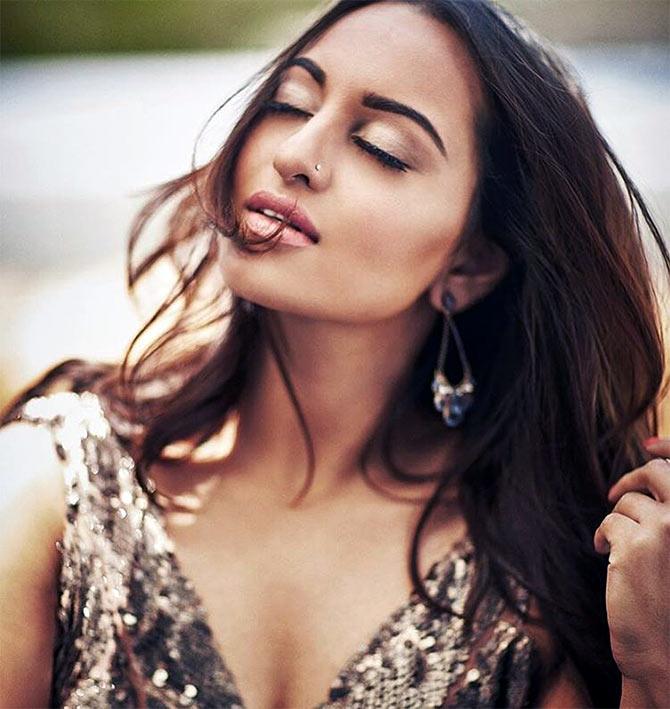 In her five-year-old career, Sonakshi Sinha has acted in about 13 films, more if you count her 'item song' appearances. But actor turned politician Shatrughan Sinha's vibrant daughter never aspired to be an actress.
Instead she pursued a course in fashion and hoped to turn into a stylist or dress designer. It was only after Sonakshi lost tons of weight, Salman Khan took notice of the almond-eyed beauty and approached her to star opposite him in the superhit Dabangg.
Her unfazed poise and catchy dialogue, "Thappad se darr nahi lagta, saab, pyaar se lagta hai" was immediately lapped up by the viewers. The spunky star and unapologetic poster girl of the potboiler genre has never looked back since.
On her 29th birthday, we celebrate Shotgun Jr and her incredible zest for life through her fun and fabulous Instagram feed.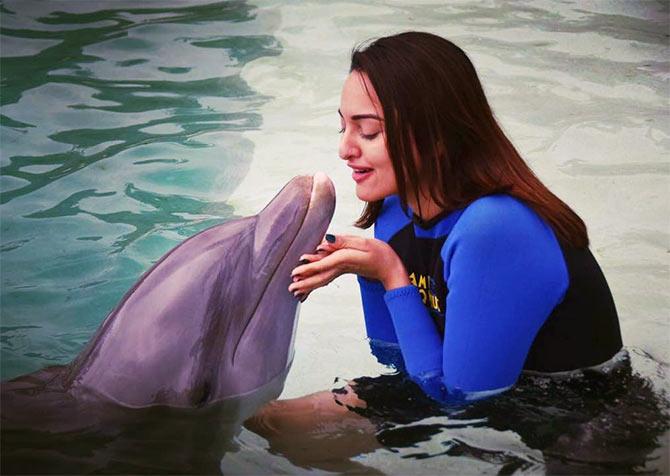 Did you know The Little Mermaid is one of her favourite animated movies? Sonakshi Sinha channels her inner Ariel while splashing about in a pool at Miami aquarium with a dolphin named Ripley.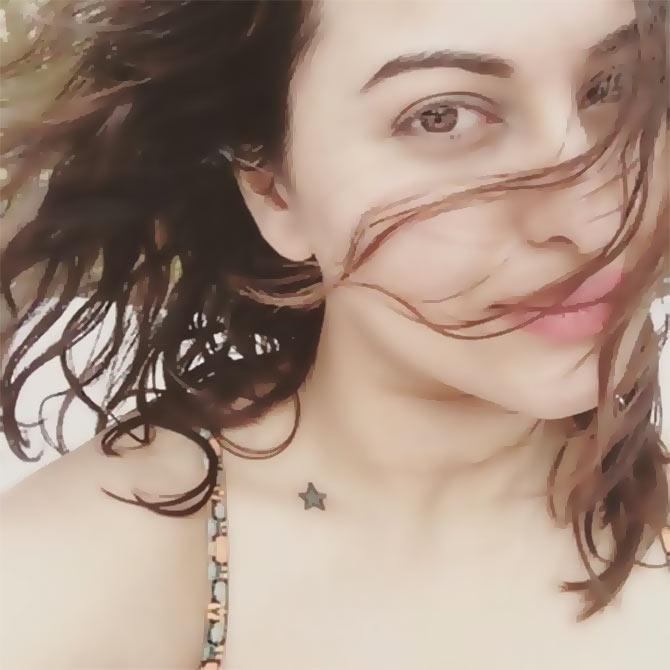 Sonakshi takes in the cool Miami breeze whilst flaunting a star tattoo on her collarbone, one she acquired on her 27th birthday, one she likes to call her 'guiding star.'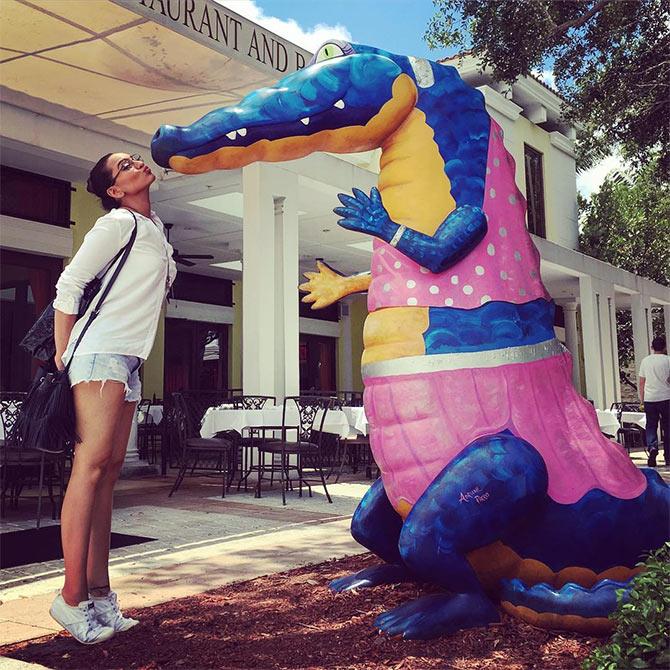 We love her round the clock cool vibe. During her foreign trips, the Lootera actress loves to shop for clothes and accessories but is not particularly fixated on couture.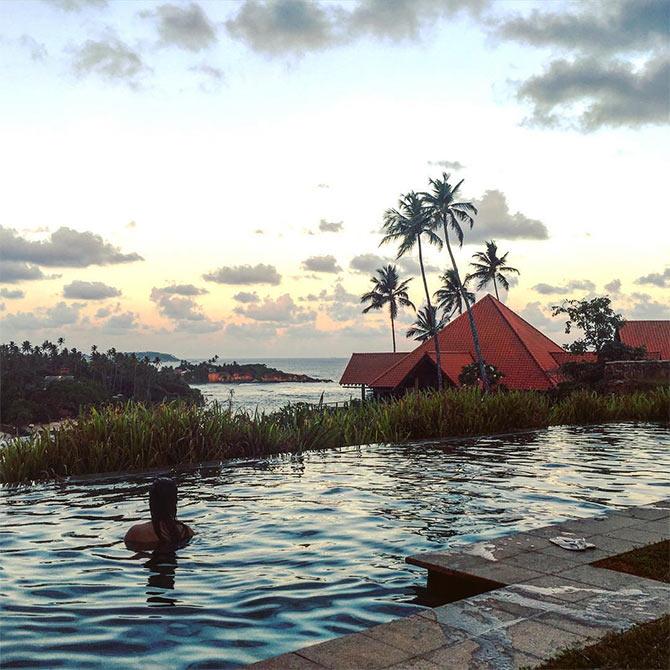 A true blue water baby, we love this stunning capture of the Holiday heroine enjoying a swim and serene Sri Lankan sunset.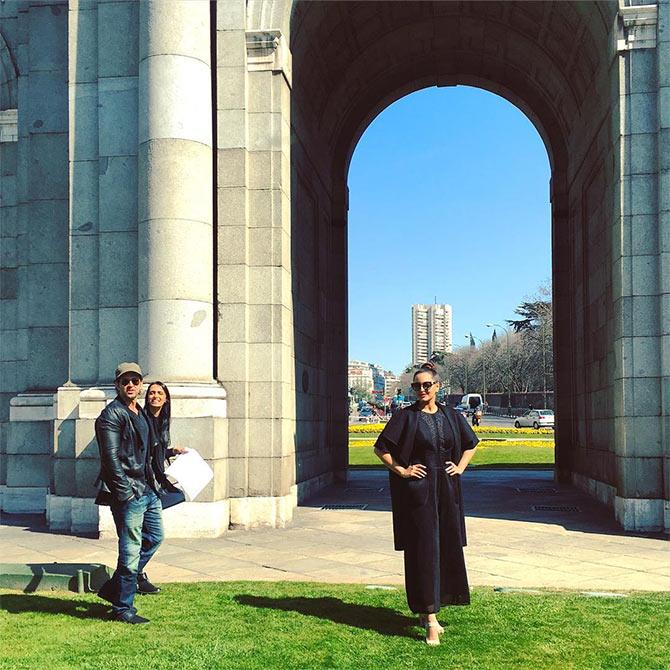 Like half the country, Sonakshi, then studying in seventh grade, fell in love with Kaho Naa…Pyaar Hai's leading man -- Hrithik Roshan. So you can only imagine her glee on bumping into him in Madrid while answering a photo call for an IIFA event.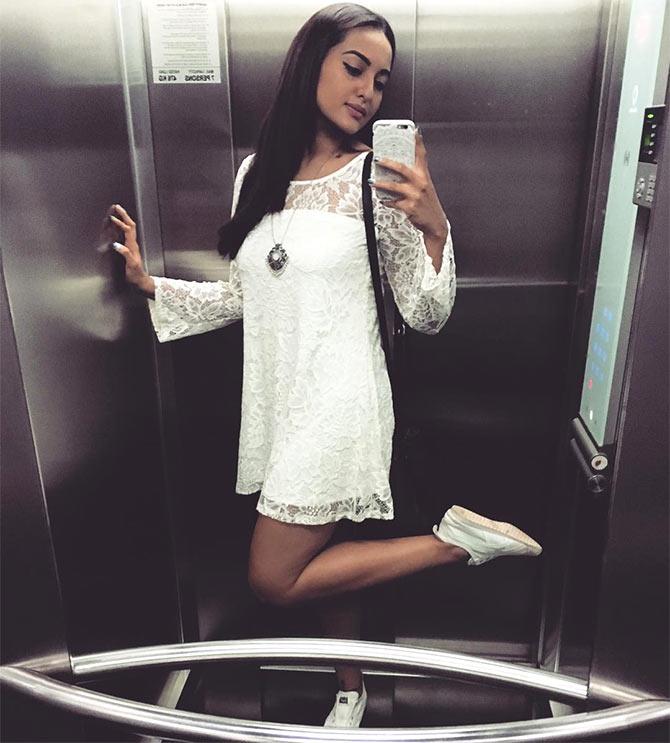 Sona fans are familiar with her fetish for elevator-themed selfies. More importantly, how adorable is the star in her all-white sneakers and little lace dress look?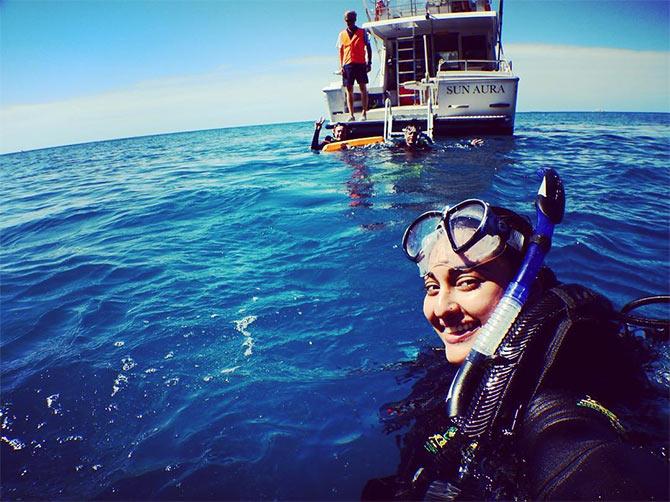 The lady sure can go places. Here seen having the time of her life scuba diving in Australia's renowned Great Barrier Reef.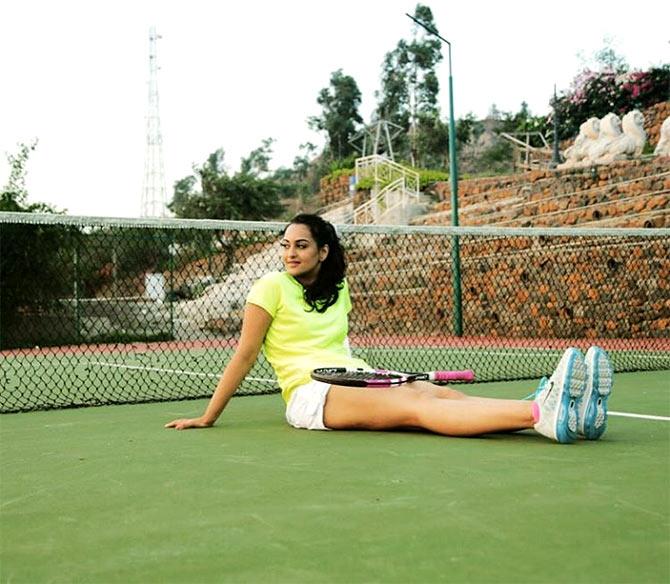 Sonakshi's boxing avatar in Holiday looked pretty darn convincing, right? That's coz the woman l-o-v-e-s sports. In her own words, had she opted to do it full time, she'd either become a tennis player or a swimmer.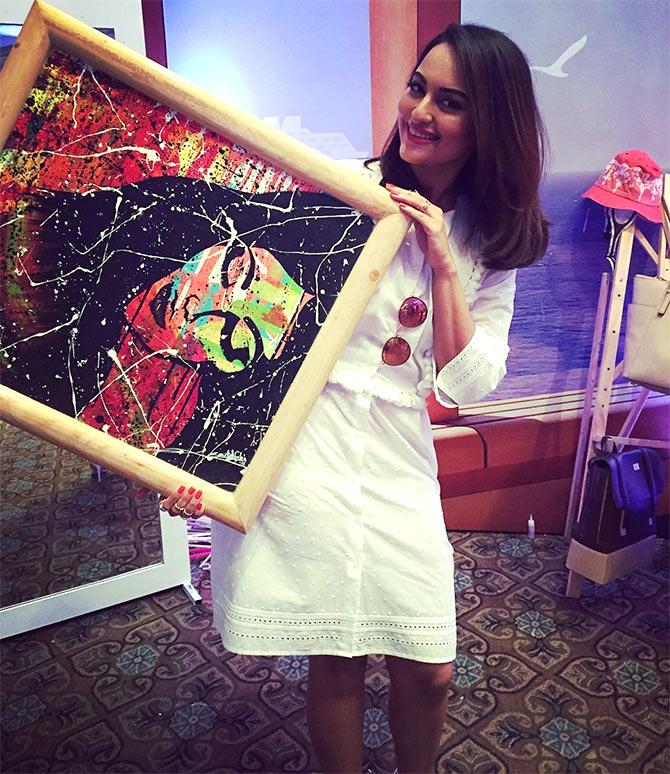 Among her many talents, Sonakshi is quite an artist too. Her sketches and paintings often draw rave responses from her fans. The actress helped raise awareness and funds for Breast Cancer at Elle Carnival by auctioning one of her artworks for a charitable cause.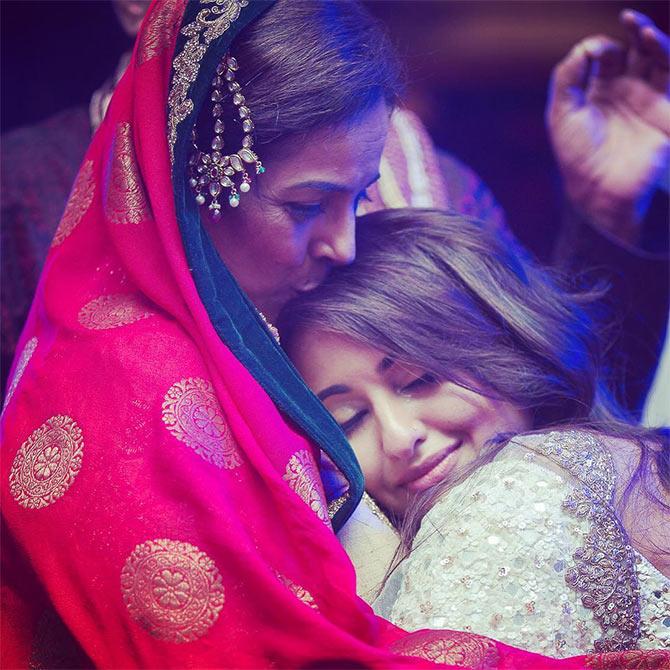 No place more peaceful than in my mommy's arms. That's Rowdy Rathore girl cuddling up to her mother Poonam Sinha.
The former Miss India who worked in a few obscure films was last seen on silver screen as Hrithik's mom in Jodhaa Akbar.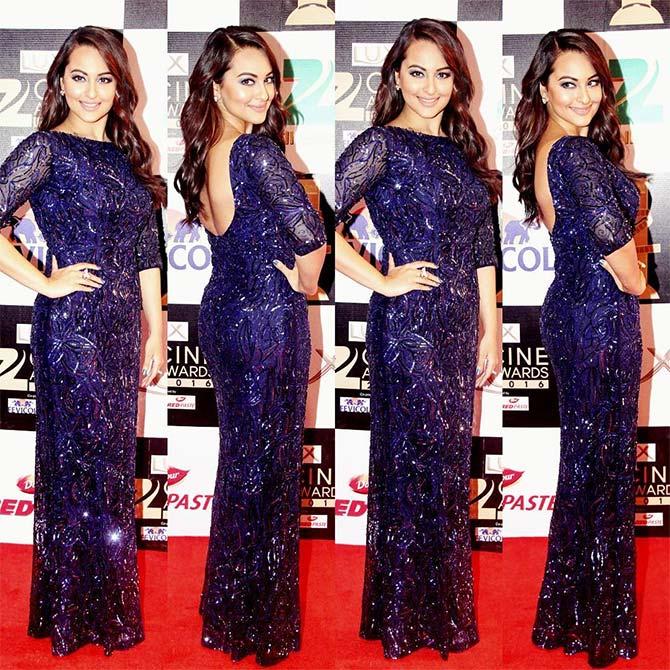 When not leading life to the hilt in her personal space, Sonakshi is more than happy to slip into the role of a glamorous star in designer gowns, gracing the red carpet, waving at the paparazzi and flashing her golden smile.