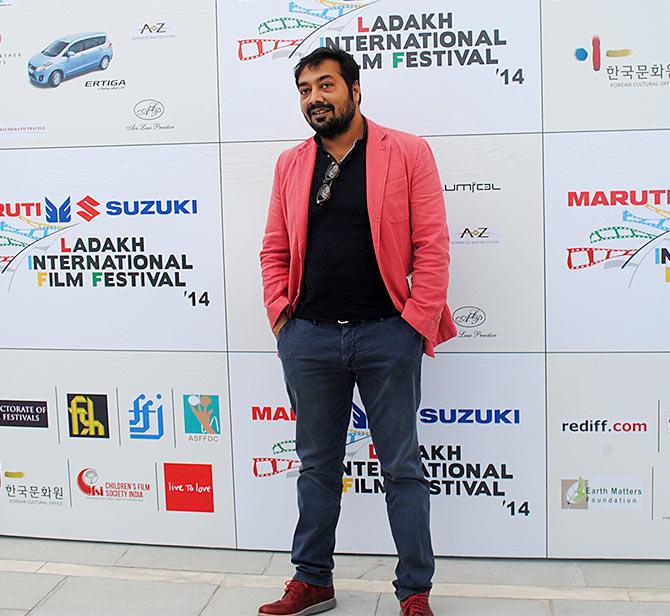 Anurag Kashyap turns 42 today, September 10.

Maverick. Fearless. Visionary.

These are just some of the things Anurag Kashyap calls himself.

Ah, I jest.

Kashyap truly is one of the faces of current Hindi cinema, an independent and distinctive auteur who believes on his own voice.
Today, Kashyap turns 42, and while we cut his birthday cake and look forward to Ugly and Bombay Velvet, here's a look at his work so far.

For me, what stands out about Kashyap, even more than his remarkable visual flair, is his restless, reckless energy. Thus I remain convinced that his best is yet to come. I guarantee it.

Paanch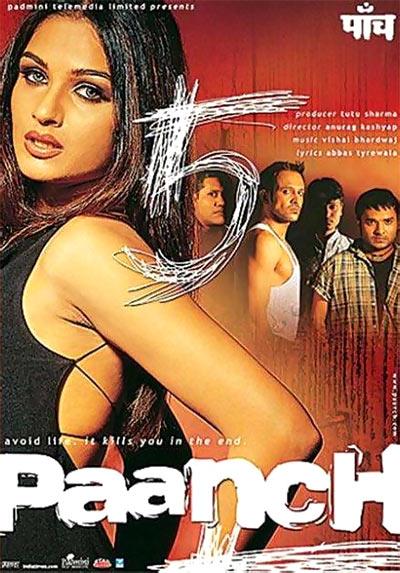 Image: The Paanch poster

There's something distinctly visceral about Kashyap's still unreleased first film, a violent, rock-loaded riff on young men behaving very badly indeed.

The plot is a bit like Shallow Grave (and Kashyap himself cited a 1994 American indie called Fun as his inspiration) and, while Kay Kay Menon is fantastic, the rest of the film might not, today, meet Kashyap's standards.
Black Friday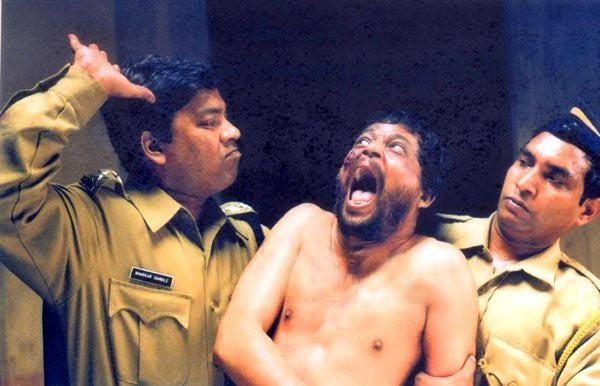 Image: A scene from Black Friday
Possibly his best film, Black Friday -- based on S Hussain Zaidi's book on the 1993 Bombay blasts -- is a gripping, gloriously gritty film.

With this film's smashing Indian Ocean soundtrack, it becomes abundantly clear that Kashyap gives his composers more elbow room than almost any other director around, and the same goes for his performers.

Pawan Malhotra, Kay Kay Menon and Aditya Shrivastava all shine, though the film somewhat loses itself in telling one story, that of Shrivastava's Badshah Khan.
No Smoking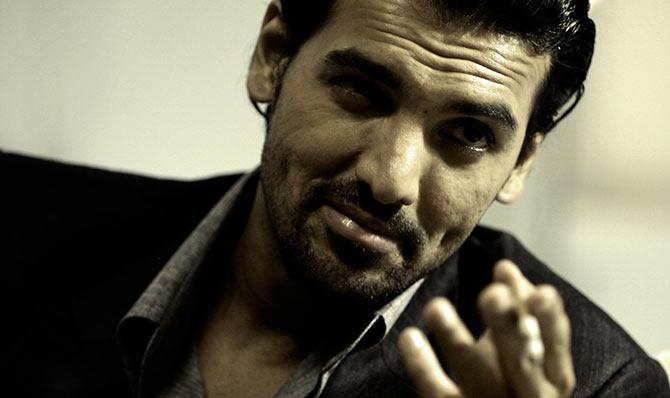 Image: John Abraham in No Smoking
The filmmaker, meanwhile, loses himself quite thoroughly in this bizarrely indulgent effort, a Lynch-meets-Kafka melange that tries to be edgy -- and looks, at times, almost frighteningly cool -- but is far more pretentious than it is clever.

There is an idea ripped off from Stephen King that keeps some of No Smoking ticking, but overall it's a catastrophic failure, his worst to date.
Return Of Hanuman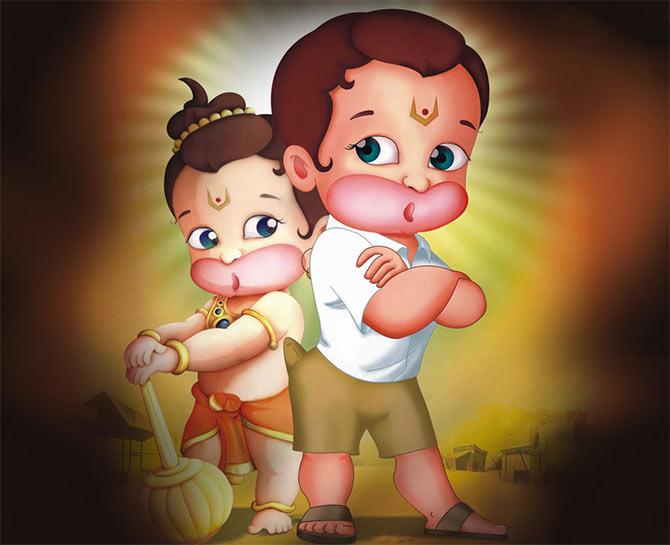 Image: A scene from Return of Hanuman
As can be expected, Return Of Hanuman isn't the most significant of Kashyap's films, largely because he's bound by the format, the franchise and the underage audience.

There are a few meta in-jokes through the narrative, but this isn't a film one would recommend, and it only emphasises the way Kashyap cannily and passionately divides actual filmmaking from paycheck work, having been involved in various capacities with such monstrosities as Fool N Final, Shakalaka Boom Boom and Dhan Dhana Dhan Goal.

They, like this animated film, may pay his bills but they are not his movies.
Dev D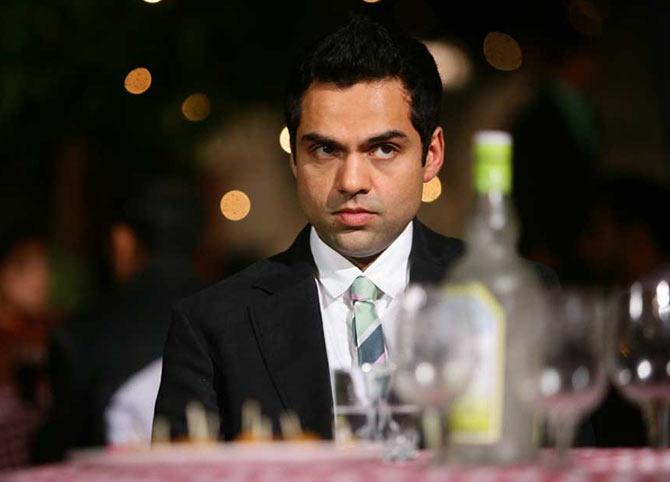 Image: Abhay Deol in Dev D
His most distinctive triumph, this sex-and-drugs take on Devdas shows Kashyap at his most clever, his most inventive and his most stylish.

Shouldered by a killer Amit Trivedi soundtrack and consistently impactful writing, Dev D is Kashyap's best to date -- even if the climax is clumsy.

This is still the kind of film that inspires a generation to pick up a camera and go wild.
Gulaal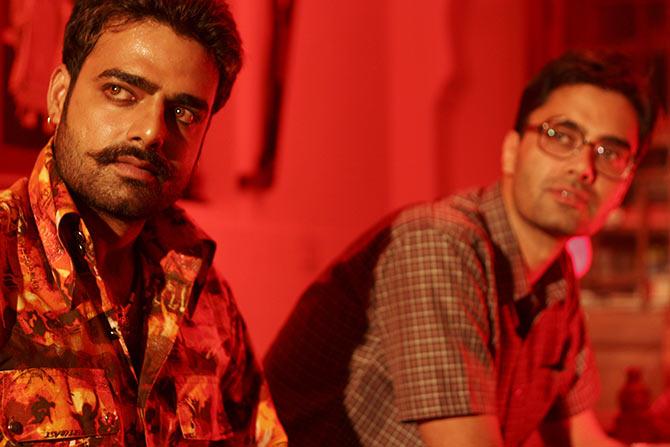 Image: Abhimanyu Singh and Raj Singh Chaudhary in Gulaal
Bursting with ambition, Gulaal boasts of a compelling urgency and a brilliant soundtrack -- thanks to theatre god Piyush Mishra, who also acts in the film -- but a fine thriller would have been better than the political posturing and absurd climax.

Points for style, though.

Again.
That Girl In Yellow Boots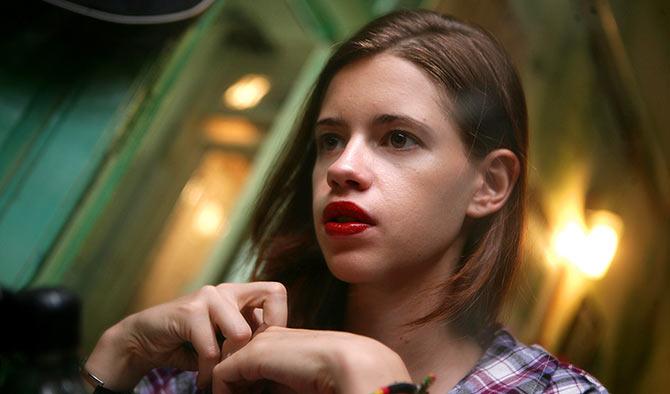 Image: Kalki Koechlin in That Girl In Yellow Boots
Kalki Koechlin is positively stellar in this initially intriguing, eventually bewildering film that plays out, ironically enough, like a too-enthusiastic Kashyap cover band trying too hard.
Gangs Of Wasseypur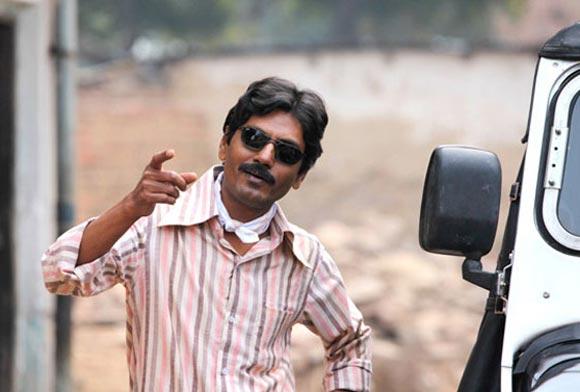 Image: Nawazuddin Siddiqui in Gangs of Wasseypur
Kashyap's magnum opus, an unending two-part saga, holds plenty of meat and merit, but -- while most folk like the first part and I like the second part -- everyone agrees it could have been very effectively sandwiched into one great film.

Less baloney, even.