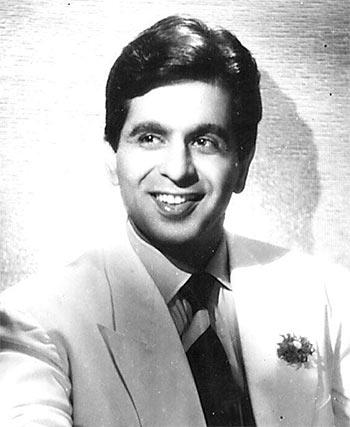 Dilip Kumar has received the Padma Vibhushan award, the second highest civilian award of the country. We celebrate the icon by re-visiting his best movies.
Dilip Kumar.
The name evokes a myriad of images and every single one is iconic.
From his mischievous smile that rejoices in teasing his leading lady to the pangs of pain in coping with the upheavals of his broken heart to his swaggering antics that could break the mightiest of tyrants, the visuals are endless.
At a time when acting was associated with theatrics, he changed the rules by showing us the beauty of subtlety and restraint. His nuanced performances were fine-tuned with every passing film, becoming an inspiration for the likes of Rajendra Kumar, Manoj Kumar, Amitabh Bachchan and Shah Rukh Khan.
And to think the legendary actor, born Mohammad Yusuf Sarwar Khan who made his acting debut at the age of 22 in Jwar Bhata never had any inclination to join films.

Although he hasn't done a film since the dismissive Qila, which released over a decade ago, the recipient of numerous awards and honours continues to be one of the most prized luminaries of Hindi cinema.
The leading man of classics like Mughal-E-Azam, Devdas, Madhumati, Ganga Jamuna and Ram Aur Shyam turns 92 today.

Here's celebrating his birthday through 25 of his glorious movies.
P:S: Considering he's made very few disappointing films in a career lasting over half a century, please know that almost everything that's left out falls under honourable mentions.
Jugnu (1947)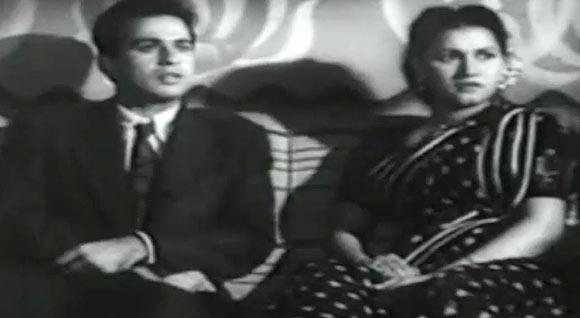 In 1947, India won Independence from the British and Dilip Kumar got his first taste of success with Jugnu.
Paired opposite songstress Noorjehan, Jugnu starts out as a breezy romance between a happy-go-lucky young man and its golden-hearted titular heroine before hitting an unforeseen tragic conclusion, quite typical of scripts those days.
Shaheed (1948)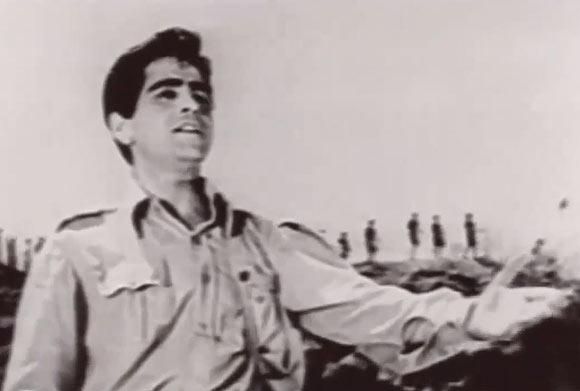 Long before Manoj Kumar discovered his calling as a patriotic figure in Shaheed, the first in the Bharat series, Dilipsaab made a lasting impression with his sensitive, sensible portrayal of a nationalist joining the 1942 Quit India Movement.
His pairing with Shaheed co-star Kamini Kaushal, whom he was romantically linked with, produced box office success in films such as this, Nadiya Ke Paar, Arzoo and Shabnam.
Mela (1948)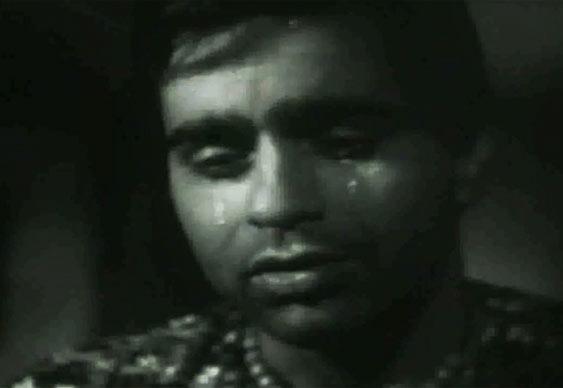 Even though their chemistry wasn't as renowned as the famous Raj Kapoor-Nargis jodi, Dilip Kumar and she worked on quite a few unforgettable films.
In Mela, they play childhood sweethearts, who spend most of the film apart owing to unfortunate circumstances.

But the moments that do come together are nothing short of celluloid magic.
Andaaz (1949)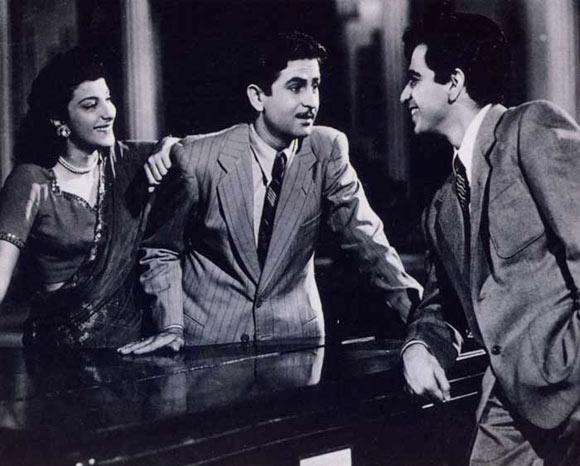 Mehboob Khan explores the thin line between friendships and relationships through the masterful troika of Dilip Kumar, Raj Kapoor and Nargis in Andaaz.
But it's the grey areas conveyed in Dilipsaab's urges that truly elevate Andaaz from a glamorous love triangle to a stunning study in human psyche.
Babul (1950)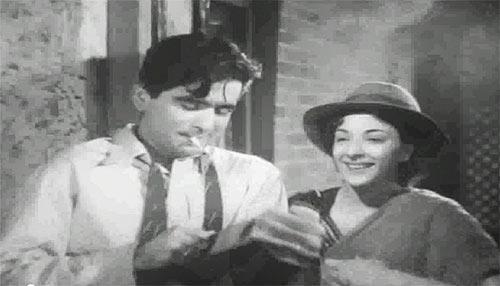 Matters of the heart continue to create irreversible anguish in Dilip Kumar's reel life following a series of misunderstandings and misfortune in the melodrama Babul.
Only his ability to ingeniously grab the tone of his character, complimented with equal fervor by Nargis and Naushad's lilting score adds to the film's repeat value.
Deedar (1951)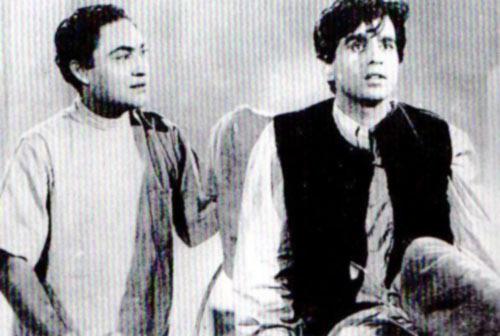 It's a rather depressing storyline, Dilip Kumar plays a blind singer seeking out his childhood sweetheart only to unwittingly cause complications.

But you know what makes it work big time, right?
Daag (1952)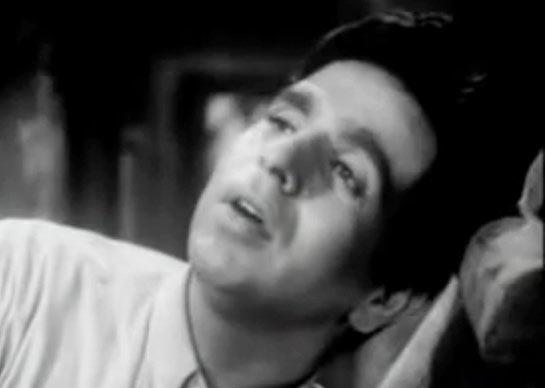 After giving him a break in Jwar Bhata, Amiya Chakraborty signed Dilip Kumar again to reiterate his tragedy king reputation as a toy seller turned hopeless alcoholic pining for, who else but, Paro.

His emphatic expression of despondency and inebriation in Daag earned the actor his first Filmfare trophy for Best Actor.
Footpath (1953)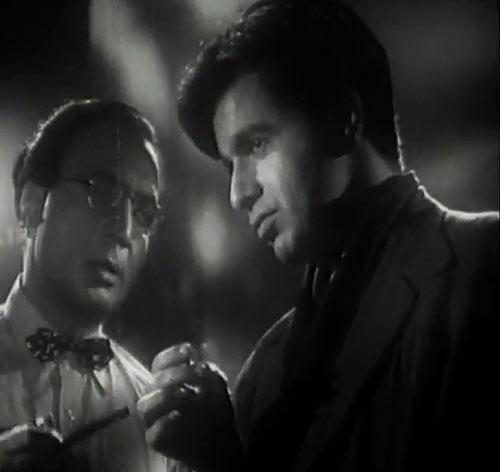 In the surprisingly underrated Foot Path, Dilip Kumar takes a break from lovelorn tales to reflect the desperation that comes from near penury.

He essays a journalist whose publication is down in the dumps and takes to black marketing and extortion until troubled by his own conscience, he resolves to confess his crime.
Aan (1953)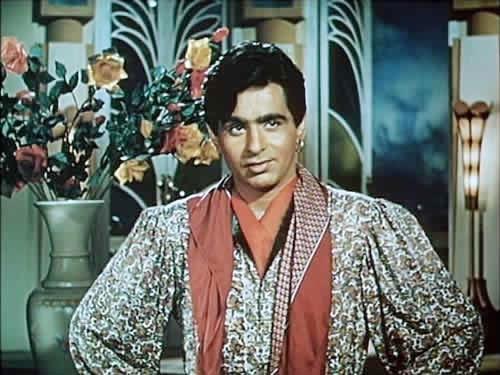 Dilip Kumar slips into flamboyant costumes and swashbuckling avatar to play a commoner in love with a haughty princess in Mehboob Khan's lavish entertainer, Aan.

But it's his torrid chemistry with the unlikely leading lady Nadira in this desi Taming of the Shrew that hits the screen with spark and sizzle.
Amar (1955)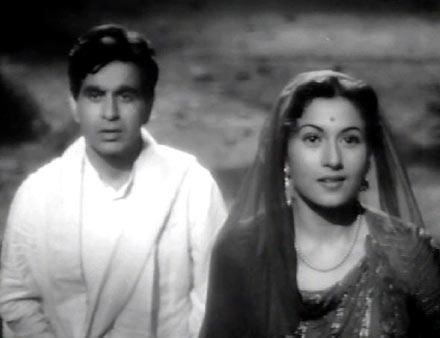 He collaborated with Mehboob Khan again in a decidedly more dramatic space to play a dark but credible leading man in Amar co-starring Madhubala and Nimmi.

He takes advantage of a young village girl in a moment of lust but doesn't want to admit it to his soon-to-be wife. The guilt pangs then question his sense of justice and morals. The actor conveys a complex mass of emotions with mind-blowing accuracy.
Devdas (1955)
Sarat Chandra Chattopadhyay's blockbuster novel has had many adaptations and Bimal Roy's is fairly rated among the finest.

A huge chunk of credit goes to Dilip Kumar's immersive rendering and profound understanding for Dev's deep-rooted ego, unrequited affections, alcohol-triggered breakdown and complete refusal to move on.
Azaad (1955)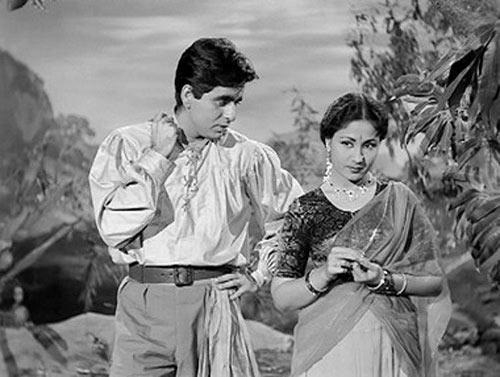 After a series of distressing roles developing a growing obsession with sadness, the actor was advised to take on some light-hearted fare.

Azaad, a remake of Tamil hit Malai Kallan, proved to be both therapeutic and rewarding.

His exuberant antics/disguises along with his counterpart in tragic roles, Meena Kumari, also in complete form, lend Azaad an air of wholesome cheerfulness.
Musafir (1957)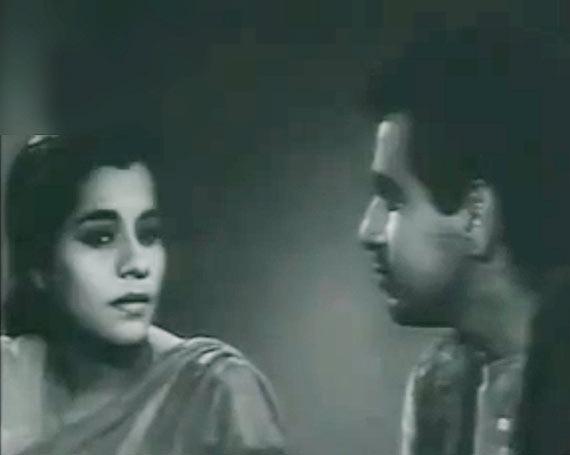 After editing/assisting on Bimal Roy's films, Hrishikesh Mukherjee branched on as a independent filmmaker with his debut Musafir, which encompasses three stories under one roof to explain the cycle of birth, marriage and death.

The arc featuring Dilip Kumar sees him in a character that seems to be a serene, not-so-moody extension of Devdas who opts for an alternate destiny, which is sad yet surreal.

Also, the legend sang his first and only song, a duet with Lata Mangeshkar, namely Laagi nahin choote Rama.
Naya Daur (1957)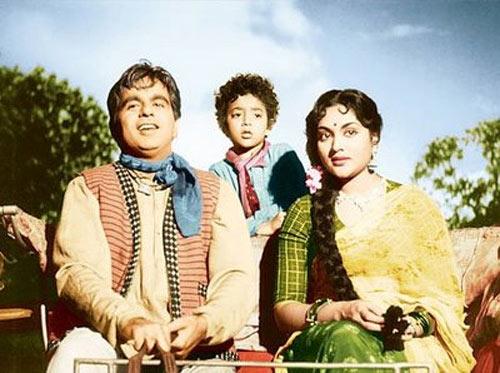 In BR Chopra's triumph of spirit saga involving tangas taking on machines, Dilip Kumar plays the challenge-accepting hero with characteristic grace, aplomb and conviction.

The other tracks -- his soured friendship, strained romance and struggle to succeed against giant odds -- strive to showcase the versatile range of this powerhouse performer.
Yahudi (1958)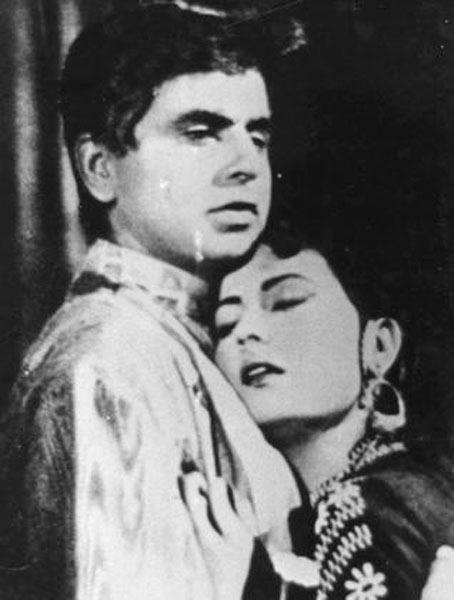 Apart from its incredible songs menu and Dilip Kumar's eye-catching wig, Yahudi is a nifty account of what ensues after a Roman prince (Kumar) falls for a Jewish girl (Meena Kumari).

Often costume dramas, especially when an actor plays another nationality, draw a lot of flak for their unrealistic, over-the-top depiction but Bimal Roy's understated touch brings out the genuine in both of his gifted stars.
Madhumati (1958)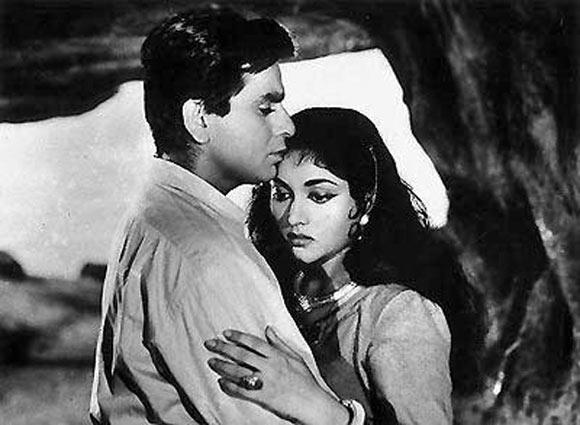 There's nothing better than a favorable combination.

Like the one between Bimal Roy and Dilip Kumar. They collaborated on several films and hit the peak of their connection with Madhumati.

Madhumati's intricate web of reincarnation, suspense and thrill against a traditional romantic setup between Dilip Saab and Vyjayanthimala, treated with gorgeous cinematography and exquisite songs, continues to inspire Bollywood to this date.

Om Shanti Om, anyone?
Kohinoor (1960)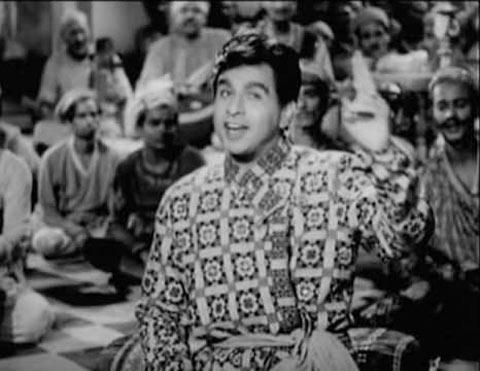 In this Bollywood-size fairy tale of prince, princess and evil ministers conspiring to spoil their chances of a happily-ever-after, Dilip Kumar and Meena Kumari team up to embody a enviable marriage of brains with beauty.

As an aside, the perfectionist Dilipsaab learned to play amateur sitar before he began filming.

You can notice his grasp at the stringed instrument in the ever-melliflous Madhuban mein Radhika.
Mughal-E-Azam (1960/2004)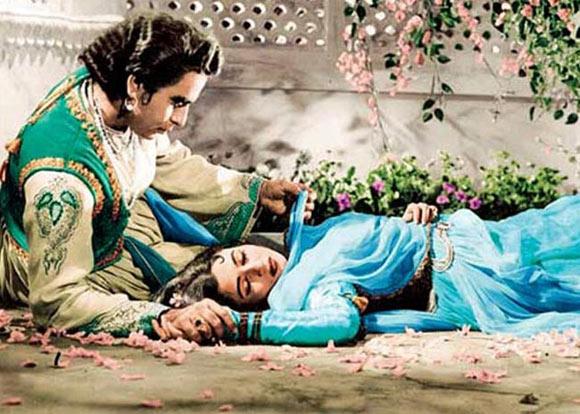 A film to match let alone surpass K Asif's grand vision and resplendent construction is yet to come.

After taking 10 good years to finish, Mughal-E-Azam, even after 50 years and a re-released coloured print, continues to draw reactions in superlatives.

But this apparent scale, unlimited opulence gets its epic soul from Dilip Kumar's suave, subtle Salim, bewitching Madhubala and dramatic Prithviraj Kapoor.
Ganga Jamuna (1961)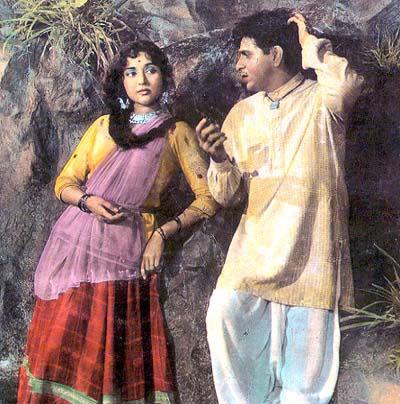 With Ganga Jamuna, a project in which Dilip Kumar was deeply involved (to the extent of insistent suggestions he ghost-directed it), came about the depiction of two brothers and their conflicting ideologies against the backdrop of a discriminating society.

Picking up the finer nuances of his rustic character, be it body language or speech, the thespian delivers yet another of his tour de forces to influence the subsequent generation of wronged Vijays.
Ram Aur Shyam (1967)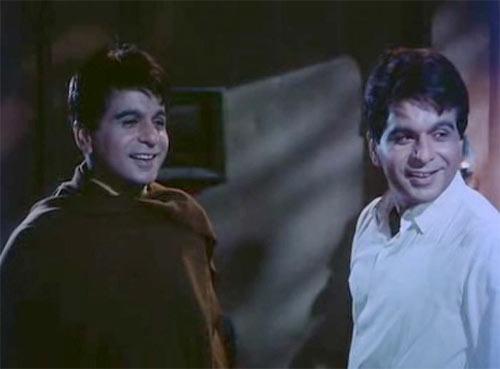 Sorry, Hema Malini, Sridevi, Anil Kapoor but Dilip Kumar's fabulous turn as twin brothers with a case of contrasting personalities in Ram Aur Shyam takes the cake in the genre of double trouble.

In this remake of the Telugu superhit, Ramadu Bheemudu, the superstar shows how to swing between extremes -- as the docile Ram and dynamic Shyam with a wild mix of sweetness and sass.
Sungharsh (1968)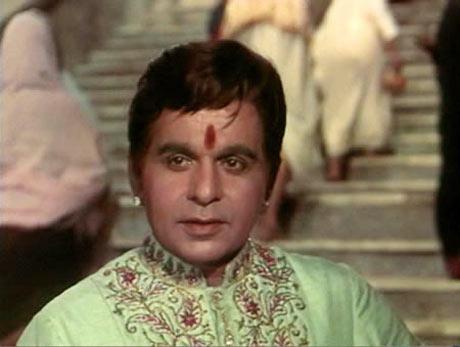 HS Rawail's adaptation of Mahasweta Devi's story boasts of a stellar cast -- Dilip Kumar, Balraj Sahni, Sanjeev Kumar, Vyajyanthimala, Jayant and writing credits like Abrar Alvi and Gulzar and is set against the thug culture of 19th century Varanasi.

The delicately woven plot and taut narrative accompanied by some seriously strong performances from the stalwarts of natural acting make Sungharsh very absorbing.
Shakti (1982)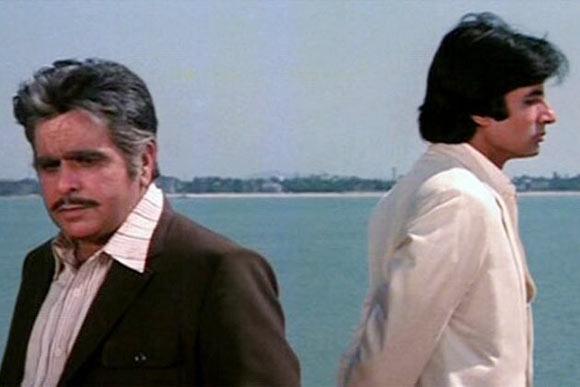 After a long lull, Dilip Kumar returned to screen in a new, mature avatar that was willing to embrace significant characters as opposed to leading roles.

Manoj Kumar's kitschy, jingoistic saga Kranti proved to be a right step in the direction but it was Ramesh Sippy's Shakti about a strained police officer father- resentful, criminal son relationship that did justice to his dignity and capabilities in tackling Amitabh Bachchan at the prime of his stardom.
Mashaal (1984)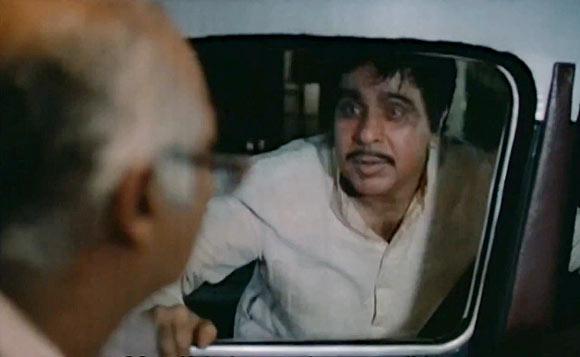 Dilip Kumar revived the memory of his tragedian days to enact one of the most heartbreaking scenes in Mashaal when his wife, played by Waheeda Rehman, needs desperate medical attention and no one's willing to give them a lift.

In Yash Chopra's drama co-starring Anil Kapoor, the actor set an example for future superstars by proving charisma, like stardom, isn't time bound.
Karma (1986)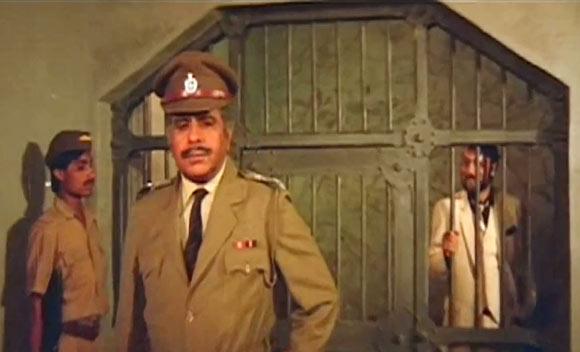 Subhash Ghai's version of Sholay has Dilip Kumar setting up his own army of well-meaning convicts to avenge Dr Dang's brutal slaughter of his loved ones.
Playing it sharp, aloof, enigmatic, persuasive and always effective, it's his enormous gravity that lends Karma its real balance from Anil Kapoor, Jackie Shroff and Naseeruddin Shah's obvious camaraderie.
Saudagar (1991)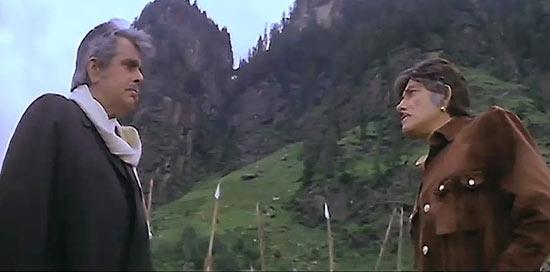 In true Subhash Ghai style, Saudagar aims to be a larger-than-life coming together of two heavyweights -- Dilip Kumar and Raaj Kumar -- playing the proverbial friends turned foes.

But despite the contrived plot and ostentatious caricatures, the paisa vasool factor lies in the Paigham duo's war of words, egos, and screen space and, boy, do they play to the gallery?