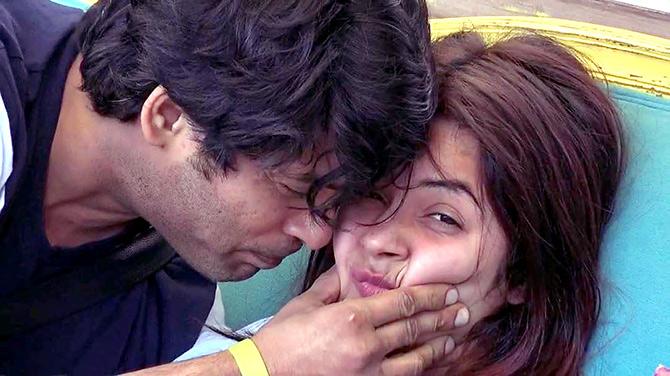 Arti Singh, Rashami Desai, Shehnaaz Gill, Mahira Sharma, Sidharth Shukla, Asim Riaz and Paras Chhabra have come this close to the trophy because of their fights, drama, arguments and of course, the relationships they have forged inside the house.
The most entertaining -- and complicated! -- friendship that we have seen this year is between Shehnaaz and Sid.
While she has always maintained that she loves him, and openly flirts with him, the latter has been cautious in showering his affection.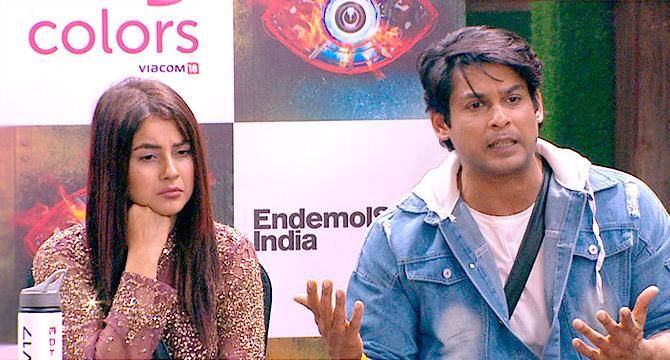 Wednesday's episode resumes with the contestants answering questions from the media.
After Rashami, Shehnaaz gets badgered with questions about her relationship with Sid and whether it's only for the game.
Shehnaaz claims she has an emotional connect with Sid because he has always been protective towards her. That's why she doesn't mind hugging and kissing him.
She also makes it clear that initially she did like Paras but backed off when he told her about his girlfriend.
That's when Sid supported her and eventually, they became close.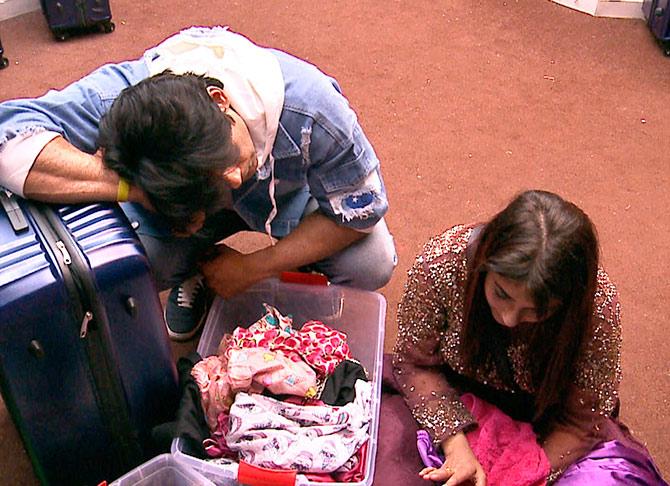 When a journalist asks her why she has never supported Sid during tasks, Gill says she cannot support Sid if she's playing from the other team and that's the case with him too.
Shehnaaz declares that she has feelings for Sid but isn't sure if it's love.
She ends her answer saying that if Sid ever feels something for her, he can tell her once they are outside the house. But he should make sure it's not too late or she might end up with someone else.
Sidharth, meanwhile, is asked if he has been maintaining distance from Gill ever since Salman Khan warned him about Shehnaaz falling in love with him.
Sid says he hasn't changed his behaviour towards Shehnaaz after that incident but they do fight and argue, mostly because of Gill's antics.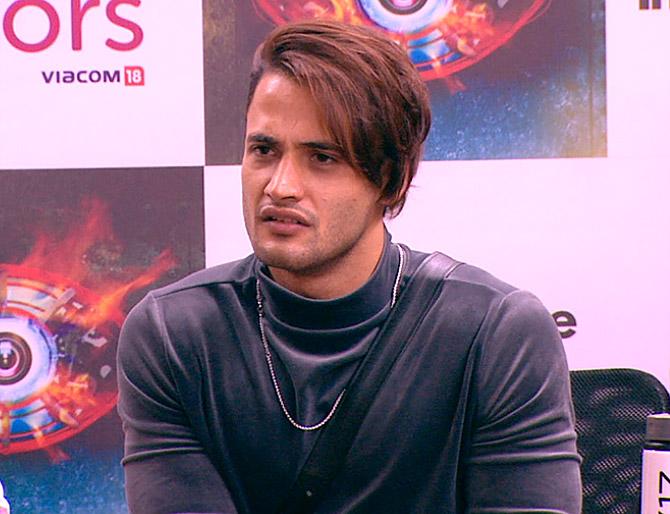 Asim Riaz also gets questioned about his girlfriend, and is he two-timing Himanshi Khurana.
He admits he loves Himanshi and will stand by her no matter what.
As far as the girlfriend issue is concerned, Asim says he has always been clear in life and he came inside the house after breaking-up with his girlfriend.
While the contestants try their best to give clear answers, it is Rashami Desai who wins the hearts of the media. So, they give her membership to the elite club.
---
Namrata Thakker has been covering the entertainment beat for more than seven years and has quite the eye for celebrity fashion. She can be contacted at movies@rediff-inc.com
---